.
During these unprecedented times, it can feel like the pace of the world has come to a halt. At USDA, we've taken steps to protect our customers and employees during this pandemic while keeping pace with our current programs and services.
With USDA Service Centers open for business by phone appointment only, our program delivery staff continue to come into to the office to work with our agricultural producers by phone, email and online tools whenever possible. 
We have continued program signups, loan servicing and other important actions for our producers and looked for new ways to deliver these services to our customers. Additionally, we are working to make programs more flexible as well as make available new opportunities through the Coronavirus Aid, Relief, and Economic Security Act.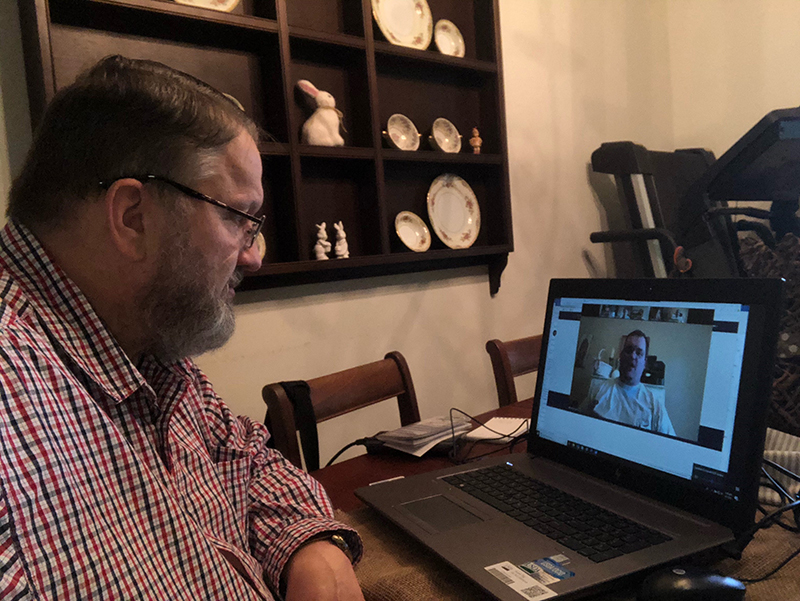 Spring is a busy time for farmers and ranchers – whether it's preparing for planting or spring calving season. The same is true for the staff in USDA Service Centers and our partners in the crop insurance industry. In March, we:
Wrapped up a successful Agriculture Risk Coverage and Price Loss Coverage Program signup for 2019 and have put a dent in the signup for 2020, which ends June 30. The total number of contracts enrolled was 107 percent of the average for the five previous years. Since March 1, nearly 556,000 ARC/PLC contracts have been signed and/or approved for the 2019 crop year and over 414,000 contracts for 2020.

Made over 1,400 Wildfires and Hurricanes Indemnity Program Plus payments for more than $30.8 million to producers who were impacted by disasters in 2018 and 2019. On March 23, FSA began accepting WHIP+ applications for producers with drought and excessive moisture losses. 

Made over 4,400 Livestock Forage Program payments totaling more than $13.8 million to help producers suffering grazing losses due to qualifying drought.

Wrapped up a successful Conservation Reserve Program general signup, enrolling 3.4 million acres. Signups continue for continuous CRP, the Conservation Reserve Enhancement Program, CRP Grasslands and the Soil Health and Income Protection Program.

Processed 118,000 contracts for Agricultural Management Assistance, Conservation Stewardship Program and Environmental Quality Incentives Program that delivered $82 million in financial assistance for conservation activities on producers' land.

Used the new Conservation Assessment Ranking Tool to complete nearly 10,300 assessments on over 53,000 land units, addressing over 172,000 resource concerns.

Reviewed and approved over 2,200 Written Agreement offers, which are used when coverage or rates are unavailable for insurable crops, or a change is needed on existing terms and conditions in a crop insurance policy.
Meanwhile, we are providing new opportunities for producers to help offset the impacts of the coronavirus, including:
Extending deadlines for crop insurance reports
Enabling producers to send crop insurance notifications and reports electronically and waiving witness signatures in some cases
Allowing dumped milk to be counted as milk marketings for the Dairy Revenue Protection or actual marketings for the Livestock Gross Margin for Dairy programs
Relaxing the loan making process and adding additional flexibilities for servicing of direct and guaranteed loans
Extending the maturity of marketing assistance loans from 9 months to 12.
We're also working diligently to implement the CARES Act, including the new Coronavirus Food Assistance Program, which will provide $16 billion in direct support to farmers and ranchers based on actual losses of agricultural products. This is part of a broader suite of programs being rolled out by USDA. As more details are available, they will be shared on usda.gov/coronavirus and farmers.gov/coronavirus. 
Just as activities on your farms and ranches continue when it seems most of the world around you has stopped, rest assured that the staff at USDA Service Centers continue to work every day to provide you with the services and support you need to continue to operate. Now, more than ever, the work you do is essential, and USDA will continue to deliver the disaster assistance, safety net, farm loan and conservation programs that keep American agriculture in business today and long into the future.
.