Kelly Burke and his brother bought the Desert Coulee Ranch in eastern Montana in 1994, which is just 20 miles up the road from the homesteaded ranch where they grew up. Today Kelly runs cattle on 18,000 acres of deeded and leased ground with his wife, Tami, and their three grown children.
North of the Missouri River, this ranch is "Big Sky" country at its finest, where prairie and sagebrush meet in rolling waves of grass. The Burke ranch provides prime habitat for elk, deer, antelope, and sage grouse and lies within the longest land mammal migration route in the Lower 48.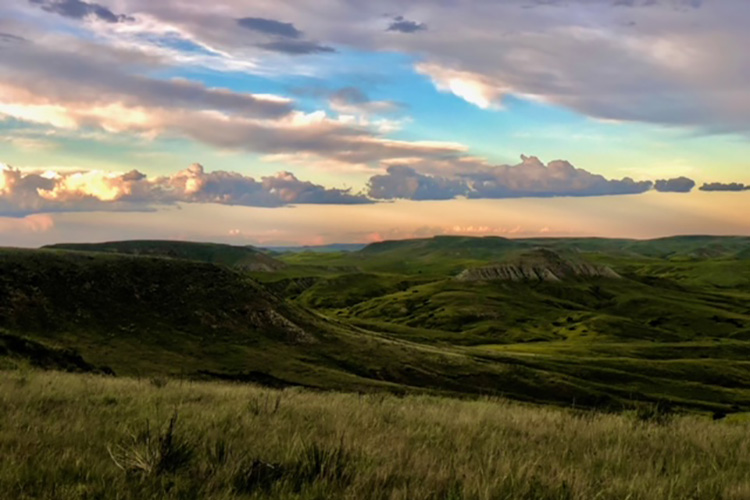 Kelly and Tami protected 3,800 acres of their ranch in 2017 with a conservation easement funded in part through the USDA Natural Resources Conservation Service (NRCS).
"The most appealing aspect was the financial benefit. But I also like that this will stay intact as one ranch forever," says Kelly.
With a smile, Tami adds, "And the easement allows the ranch to stay in the family."
Kelly and Tami have partnered with the NRCS for over a decade to make their ground healthier and more profitable. They have improved forage quality by participating in the Conservation Stewardship Program and tapped into the Environmental Quality Incentive Program to create reliable water sources for their cattle. The Burkes also partnered with the NRCS-led Sage Grouse Initiative to mark fences, which prevents at-risk birds from colliding with the wires.
"I've found that the Burkes are committed to this community, to their family, and to the future of agriculture," says Tracy Cumber, the NRCS district conservationist based in Glasgow, Montana, who has worked with the Burkes. "They decided an easement was the right decision to conserve their ranch not only for their own children but also for future generations."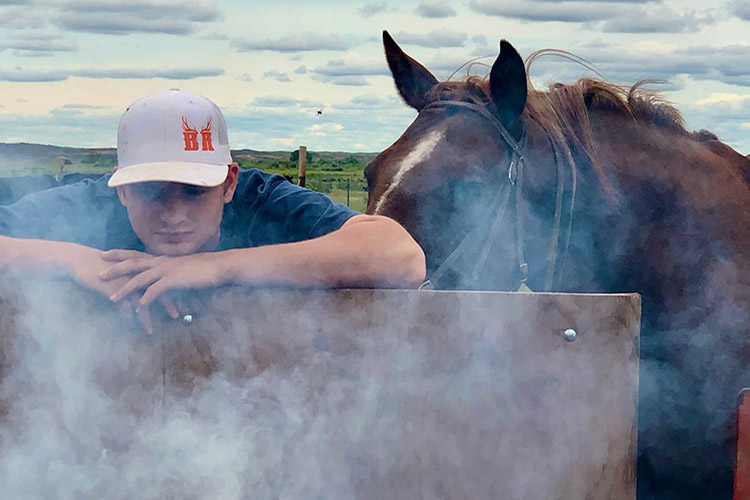 Kelly first learned of the Agricultural Conservation Easement Program (ACEP) through a newsletter announcing that funds were available to maintain grasslands of special significance, conserve core sage grouse habitat, and maintain working ranchlands. Across the country, more than 5 million acres have been enrolled in easements.
As part of their ACEP agricultural land easement, the Burkes agreed not to till the soil, build a wind farm, or develop the land. They did, however, maintain the option to build a house, corral, or other ranch-related structures on a section of their property. The U.S. Fish and Wildlife Service provided cost-share for reseeding 700 acres of the Burkes' cultivated farmland — mainly planted in spring wheat and peas — back to native grass.
"The best advancement we ever made was switching to no-till," says Kelly. "The grass came in thick as you can imagine, and we were able to increase our cow herd with the extra forage."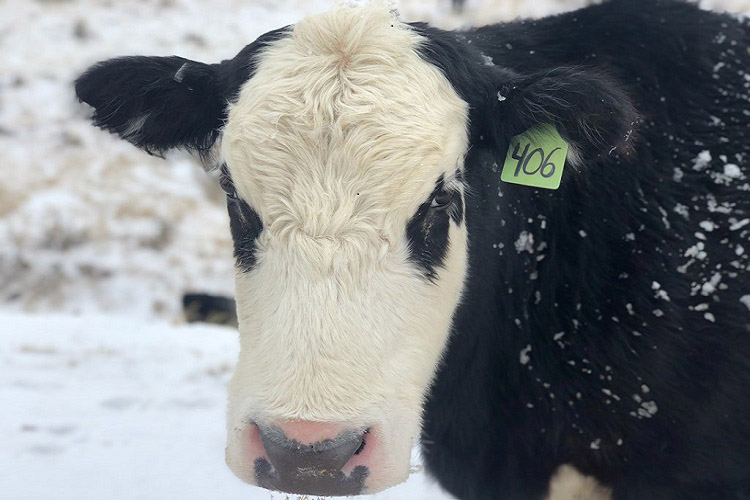 One of the biggest threats to working lands and wildlife in eastern Montana is sod-busting native range for crop cultivation. Native grasses and shrubs are important food sources for wildlife and livestock. During the winters, when sage grouse and pronghorn antelope move south into Montana from Saskatchewan, and their diet is almost entirely sagebrush leaves. If native plants are tilled and replaced with crops, these animals suffer, as does soil and water quality.
NRCS, through its Working Lands for Wildlife approach, has prioritized protecting grazing lands from being converted to cropland in its recently released Framework for Conservation Action for 2021-2025. Working Lands for Wildlife works locally to remove the risk of land conversion by funding easements with willing landowners like the Burkes. This benefits wildlife species and native plants, while also allowing producers to pass their ranches on to future generations.
The Nature Conservancy also helped fund the Burkes' conservation easement. This non-profit has partnered with eastern Montana ranchers to protect over 85,000 acres of grazing land in the same region where the Burkes own property.
"Everything you need to do to operate a ranch is compatible with an easement," says Brian Martin of The Nature Conservancy, who helped the Burkes. "We've been successful because neighbors talk to neighbors. They see you can still raise cows with an easement, and that it benefits local families."
As a case in point, Kelly's mother also put a conservation easement on her nearby ranch two years after her son did, which will keep it native rangeland forever.
"It's an easy win-win between ranching and conservation," says Martin. "We all value keeping it in grass, that's the common thread."
Learn about opportunities for producers to conserve grazing land through NRCS' Working Lands for Wildlife.
Brianna Randall is a freelance writer working for NRCS Working Lands for Wildlife based in Missoula, Montana.