USDA's Farm Service Agency has historically supported America's farmers, ranchers, and agricultural producers. We've added U.S. fishermen to our customer base with the Seafood Trade Relief Program, STRP, which has a signup deadline of January 15. According to Jeremy Cates, a fourth-generation lobster, scallop, and halibut fisherman in Cutler, Maine, the program "couldn't have come at a better time."
Challenges of the Fishing Industry
Jeremy is no stranger to the inherent challenges of the fishing industry. He bought his first boat at age 12 and genuinely enjoys the hard work of now owning his own fishery. "We are governed by tide, weather, and lobster biology – all of which can be highly unpredictable," Jeremy explains. "We can't plan on much during the fall run, except that we will be fishing."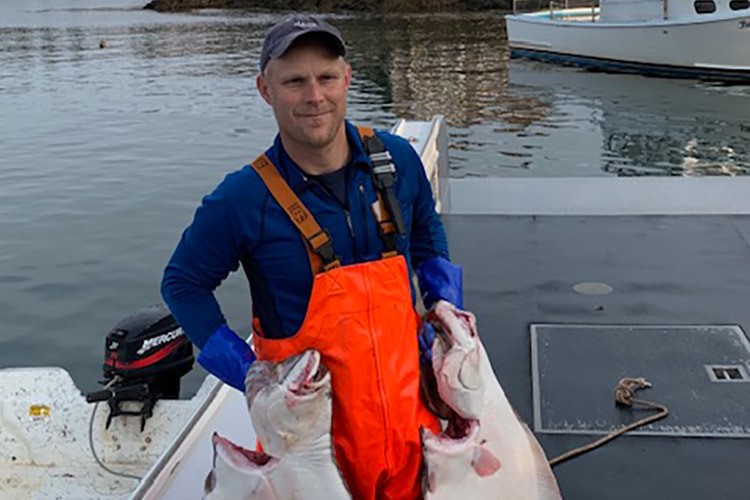 Fishermen around the nation have experienced a new challenge in recent years: retaliatory tariffs levied by foreign governments. Jeremy fishes in a portion of the ocean located on the United States boundary with Canada, with waters claimed by both countries. This proximity to another country has given him a unique firsthand view of how tariffs impact U.S. fishermen.
"Canadian fishermen set their traps all around mine, so we are literally fishing for the same product," says Jeremy. "Yet when our lobsters go to market, the same lobster that is brought into a Canadian port sells for a higher price and to a more expansive and demanding market."
This trend is seen across multiple seafood commodities, with U.S. fishermen losing markets and associated brand recognition. The ultimate result? A significant amount of money lost.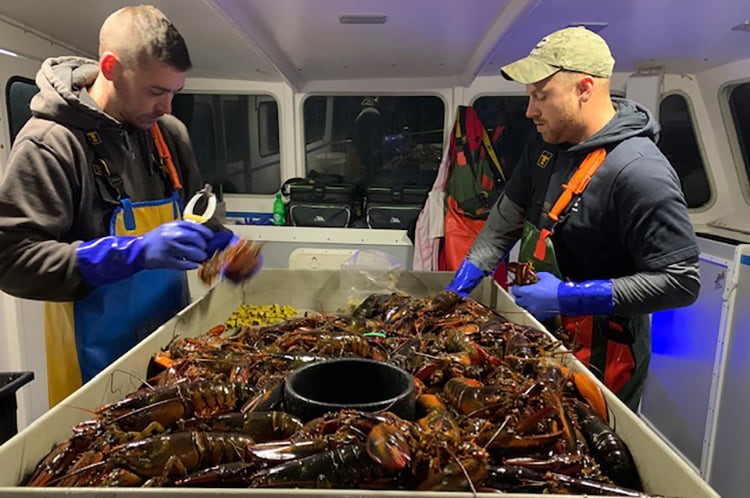 USDA's Seafood Trade Relief Program
USDA is providing $530 million to support the U.S. seafood industry and fishermen affected by the tariffs through the Seafood Trade Relief Program. Like many fishermen, applying for STRP was Jeremy's first experience working with USDA.
"With the pandemic, decreased catch, and decreased price due to tariffs, we relied on this money to bolster our operations," he says. "The funds allowed me to increase pay to my three stern men who rely on me exclusively for income for their families in a year where they could really use it. It also allowed me to replace old gear and make other functional updates."
Learn more about Jeremy's experience with STRP in this two-minute video.
Jeremy describes the process of applying for STRP as "easy" with USDA's support. "Truly, they stood beside us," he says. "To the ultimate benefit of an entire community."
Apply by January 15
If you are a U.S. fisherman impacted by retaliatory tariffs, you may qualify for funding through STRP. Visit farmers.gov/seafood for more information about the program, including eligible seafood commodities, payment rates, frequently asked questions, and resources to apply.
USDA's Farm Service Agency is now accepting STRP applications through January 15, 2021. FSA staff at your local USDA Service Center are available to walk you through each step of the application process, or you can call 877-508-8364 to connect with call center staff ready to offer one-on-one support in multiple languages.
Kelly Dawson, Program Manager for USDA's Farm Service Agency, recently completed an Ask the Expert interview on STRP. You can read her interview here. The takeaway message is simple: USDA is here for U.S. fishermen, and we encourage you to apply for STRP. "We understand that many fishermen have never worked with USDA before," says Kelly, "and we want to make it as easy as possible to get them the help they need."
Sherry Hamel is an Executive Officer with FSA in Bangor, Maine. Sherry can be reached at sherry.hamel@usda.gov.