At USDA, we are committed to helping farmers complete loan applications, environmental reviews, and other paperwork free of charge. One-on-one support is available at more than 2,300 USDA Service Centers nationwide. USDA's Farm Service Agency and Natural Resources Conservation Service staff are usually co-located at these Service Centers and can help guide farmers to the best USDA assistance based on their unique goals, whether it is loans, conservation programs, or insurance.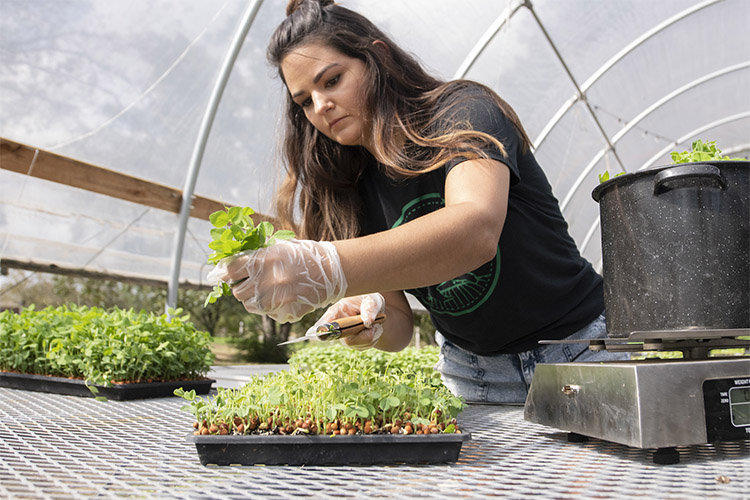 Service Center staff can guide farmers through the process of preparing and submitting required paperwork on their own, with no need to hire a paid preparer. Language translation service is available in all USDA Service Centers, so one-on-one assistance with a Service Center employee can be translated in real time for farmers requiring it. And while some program and loan applications do have an administrative fee for filing, there is never a charge for preparation services provided by USDA staff.
Farmers who work with the USDA Service Center can:
Establish their farm by registering for a farm number, which is required for USDA programs and assistance.
Learn how to meet conservation compliance provisions.
Verify eligibility for USDA programs.
Discuss their business and conservation goals.
Create a conservation plan.
Fill out and file loan and program applications.
We are committed to delivering USDA programs and services to America's farmers and ranchers while taking safety measures in response to COVID-19. All Service Center visitors wishing to conduct business with the Farm Service Agency, Natural Resources Conservation Service, or any other Service Center agency should call ahead and schedule an appointment. USDA is using a phased, data-driven approach to re-open USDA Service Centers for in-person appointments. We encourage you to check the status of your local USDA Service Center and make an appointment to discuss your business needs.
J. Latrice Hill is National Director of Outreach, USDA Farm Service Agency and can be reached at latrice.hill@usda.gov.