The nomination period for the USDA Farm Service Agency's annual county committee election began June 15 and continues through Aug. 2, 2021. Throughout the nomination period, we've been introducing county committee members across the nation. In the fourth installment of the series, we'll meet Lois Manigold, a member of the Grand Traverse FSA County Committee since 2020.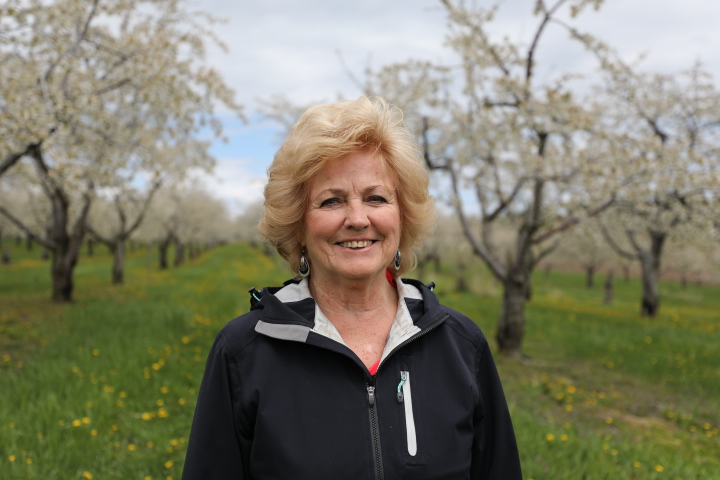 A Fruitful Business
Although she's new to serving on the committee, she's not new to the hard work of farming.
"I grew up on a dairy farm in Wisconsin with seven siblings, so I learned how to work hard early in life," said Lois. "I've been part of the Manigold Orchard cherry crew for 38 years, since Rob and I were married."
Lois and her family grow sweet and tart cherries, wine grapes and apples on over 400 acres of Old Mission Peninsula on Lake Michigan.
"I love being outdoors. I drive the big truck, tractors, mowers, spray the orchards, and manage the cherry tanks on the cooling pad at harvest," she said. "Being a part of the daily farm work lets me see how the crops are growing and really appreciate it."
Serving Local Producers
In addition to her labor of love on the family farm, Lois extended her service to local agricultural producers.
"I joined the county office committee to help serve our neighbors and the county," she said.
County committee members are farmers elected by their peers to serve as a direct link between the agricultural community and USDA. Farmers on the committee help deliver FSA farm programs at the local level, help decide the programs their counties will offer, and work to make the programs serve the needs of local producers.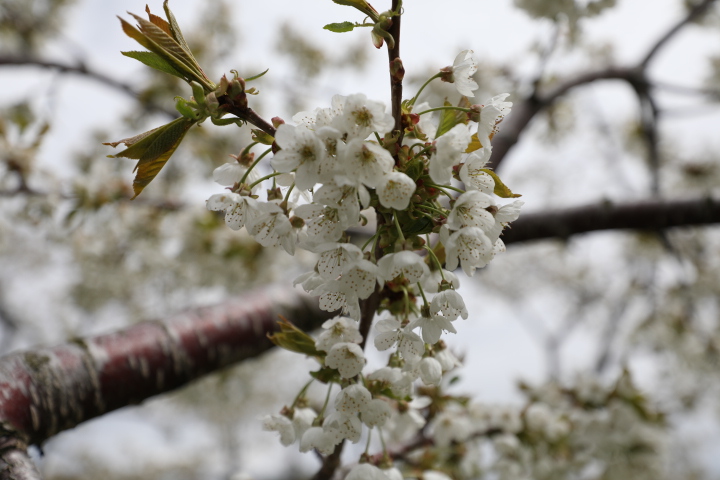 Each year, FSA accepts nominations for a certain Local Administrative Area and the LAA up for election rotates each year.
While serving on the Grand Traverse County committee, Lois meets and learns about other farmers in her community.
"In our county office committee there are also potato and wheat growers, and we all get to learn about and from each other," she said.
Lois recommends that other farmers and ranchers consider serving on their local FSA county committees.
"If someone is thinking about becoming a county office committee member, I advise them to do it," she said. "It's important because farmers need to help each other. By serving, I'm helping our community."
More Information
For more information on FSA county committee elections, contact your local FSA office or visit  fsa.usda.gov/elections.
Savannah Halleaux is the state communications and outreach coordinator with the Farm Service Agency in Michigan.