The nomination period for the USDA Farm Service Agency's annual county committee election began June 15 and continues through Aug. 2, 2021. Throughout the nomination period, we've been introducing county committee members across the nation. In the third installment of the series, we'll meet Paula Sue Steffen. She and her husband, Ben, have a diversified farming operation in the western part of Richardson County, Nebraska, near the community of Humboldt. Paula Sue is currently in the first year of her final three-year term on the Richardson County FSA Committee and serves as committee chair.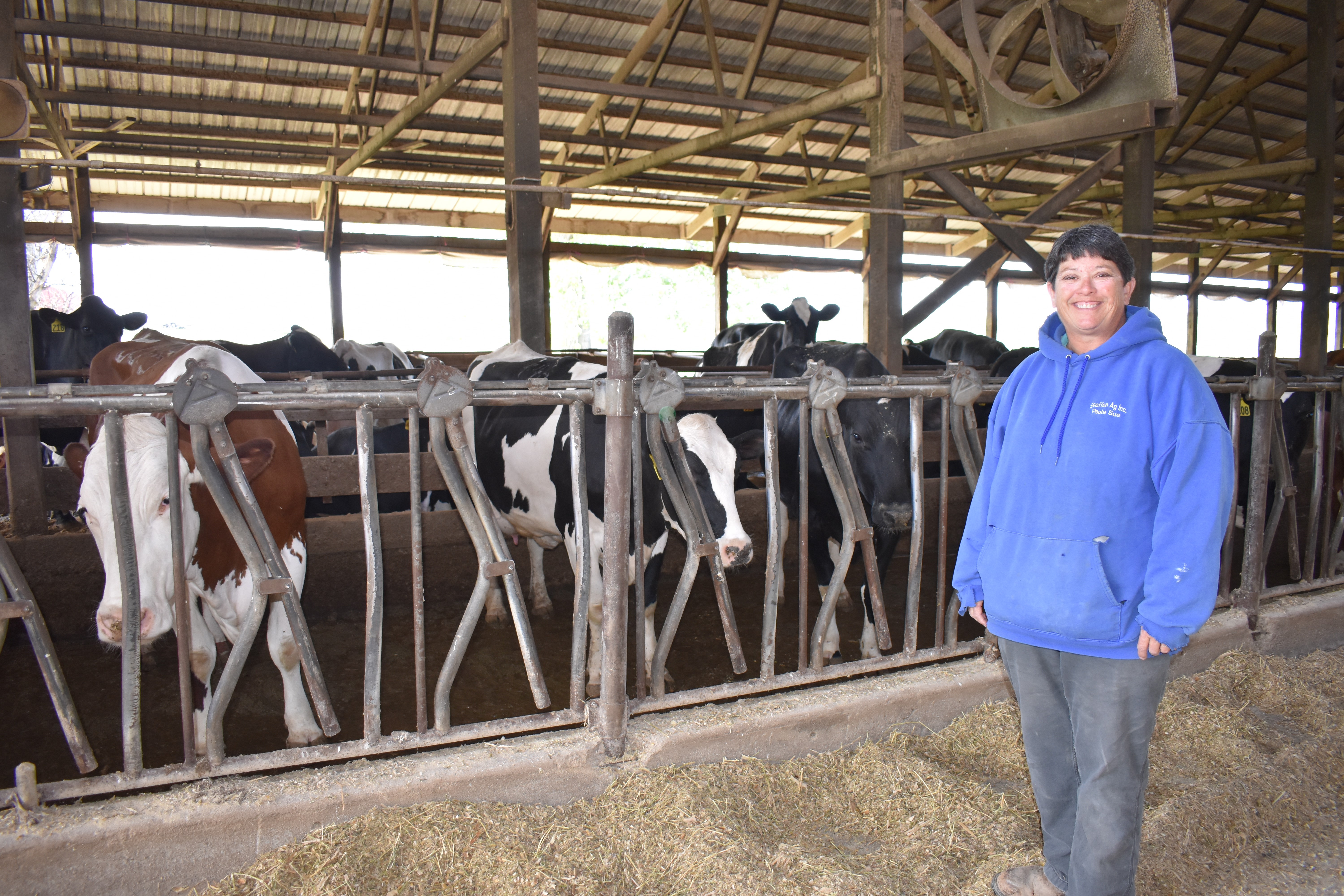 Three Decades Strong
Paula Sue and Ben have been on the farm about 35 years, getting their start in partnership with Ben's parents, who began the dairy and small row crop operation in the late 1950s. Ben and Paula now own the place, continuing the dairy, raising corn, soybeans, wheat and hay in rotation, and operating a small beef feedlot.
Paula Sue grew up on an area hog farm, and always knew she would live somewhere rural and likely be involved in farming. She is active on the farm, driving the combine, sorting cattle and other hands-on activities. But, one of her main roles is business administration. She orders supplies, does the bookwork and record keeping, and fills out necessary paperwork.
A Good Fit
She said Ben has always been involved in agricultural and rural advocacy organizations, and her role has been to stay back and keep things on track at the farm. However, years ago, as a neighbor was finishing his term on the Richardson County FSA Committee, he suggested she might be a good fit for the job.
"I was at a point where I felt I wanted to give something back to the ag community," she said. "I probably didn't know much about it (the COC) when I threw my name in."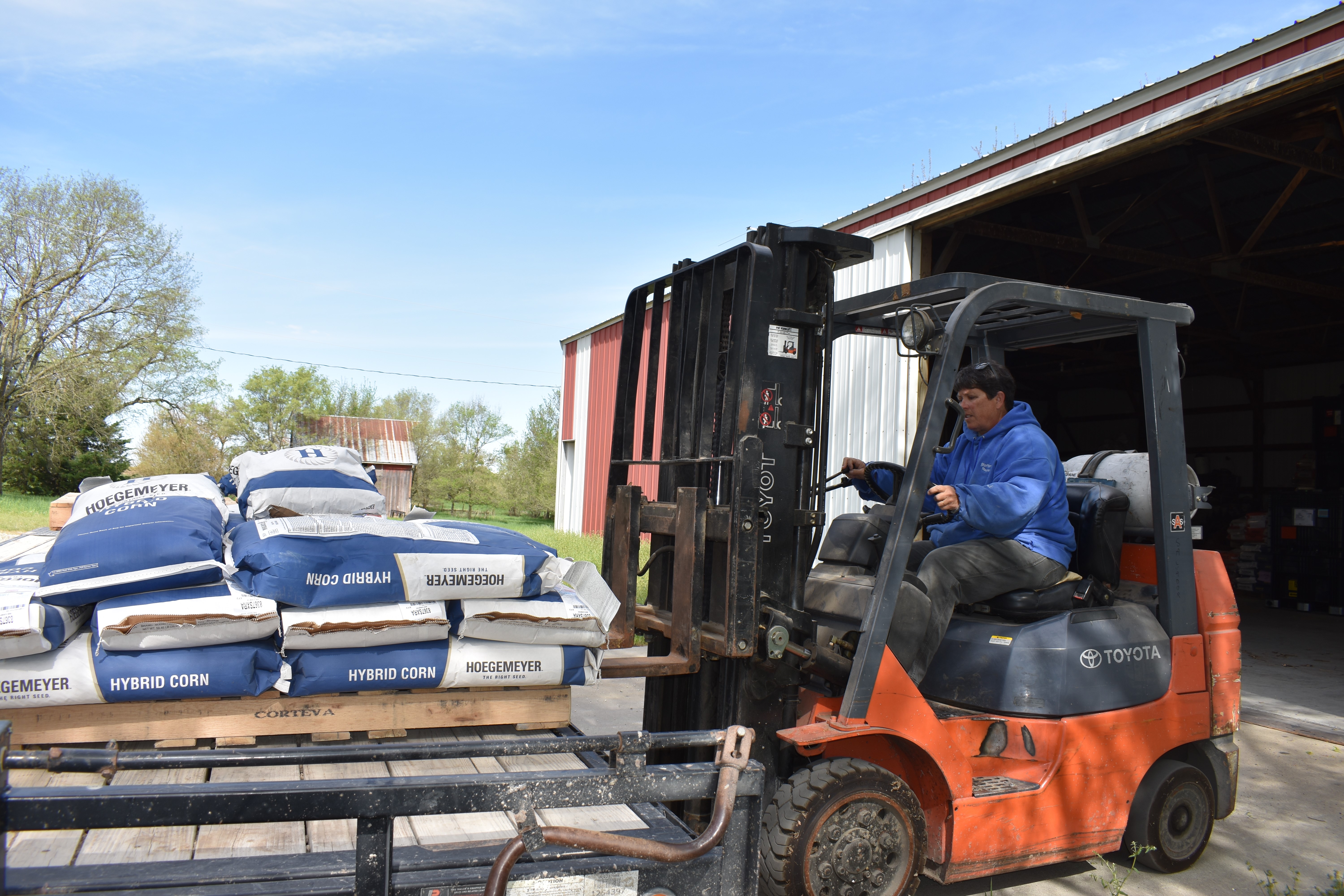 County committee members are farmers elected by their peers to serve as a direct link between the agricultural community and USDA. Farmers on the committee help deliver FSA farm programs at the local level, help decide the kind of programs their counties will offer, and work to make FSA agricultural programs serve the needs of local producers.
Each year, FSA accepts nominations for a certain Local Administrative Area and the LAA up for election rotates each year.
Serving on her county committee has been a rewarding experience, she said, and one she would recommend to others.
"I feel like the COC is a sounding board for reasonableness between the farming community and the actions of the county FSA office," she said. "Farmers sometimes get upset with the rules, but we didn't make them. We just have to administer them fairly and as they are written."
The COC holds an important role locally, she said.
"We are the liaison between the FSA office and what's truly happening on the ground in agriculture," she said.
She sees value in FSA programs, calling them another piece of the array of "risk management" tools available to farmers and ranchers. She said she has great respect for the county FSA staff, and she wouldn't hesitate to recommend COC service to other farmers.
"I think it's a really important role. It (county committee) helps you gain a greater understanding of the FSA programs and allows you an opportunity to give back."
More Information
For more information on FSA county committee elections, contact your local FSA office or visit  fsa.usda.gov/elections.
Bobbie Kriz-Wickham is the state public affairs and outreach coordinator with the Farm Service Agency in Nebraska.