Through no fault of their own, our nation's farmers and ranchers have faced incredibly tough circumstances over the last few years. That includes dairy producer Tom Drew of Woodland, Maine, who is one of the more than 20,000 producers who received life-changing, transformational support from the U.S. Department of Agriculture (USDA). Through the Inflation Reduction Act (IRA), USDA was able to provide approximately $1.1 billion in immediate assistance for distressed borrowers, including those who were behind on their USDA farm loans, to help make them current.
This helped producers like Tom who were at risk of losing their operations due to several unprecedented challenges, including trade disruptions, a worldwide pandemic, continued impacts on input costs and markets, and more frequent, more intense, climate-induced natural disasters.
Tom has been operating an organic dairy farm since 1994 where he currently manages a herd of 200 plus cattle and milks approximately 55 cows daily. He has had a farm loan with the Farm Service Agency (FSA) since 2015.
"In a fast-paced, ever-changing world, this farm has always been for me a familiar, comfortable environment," Tom said.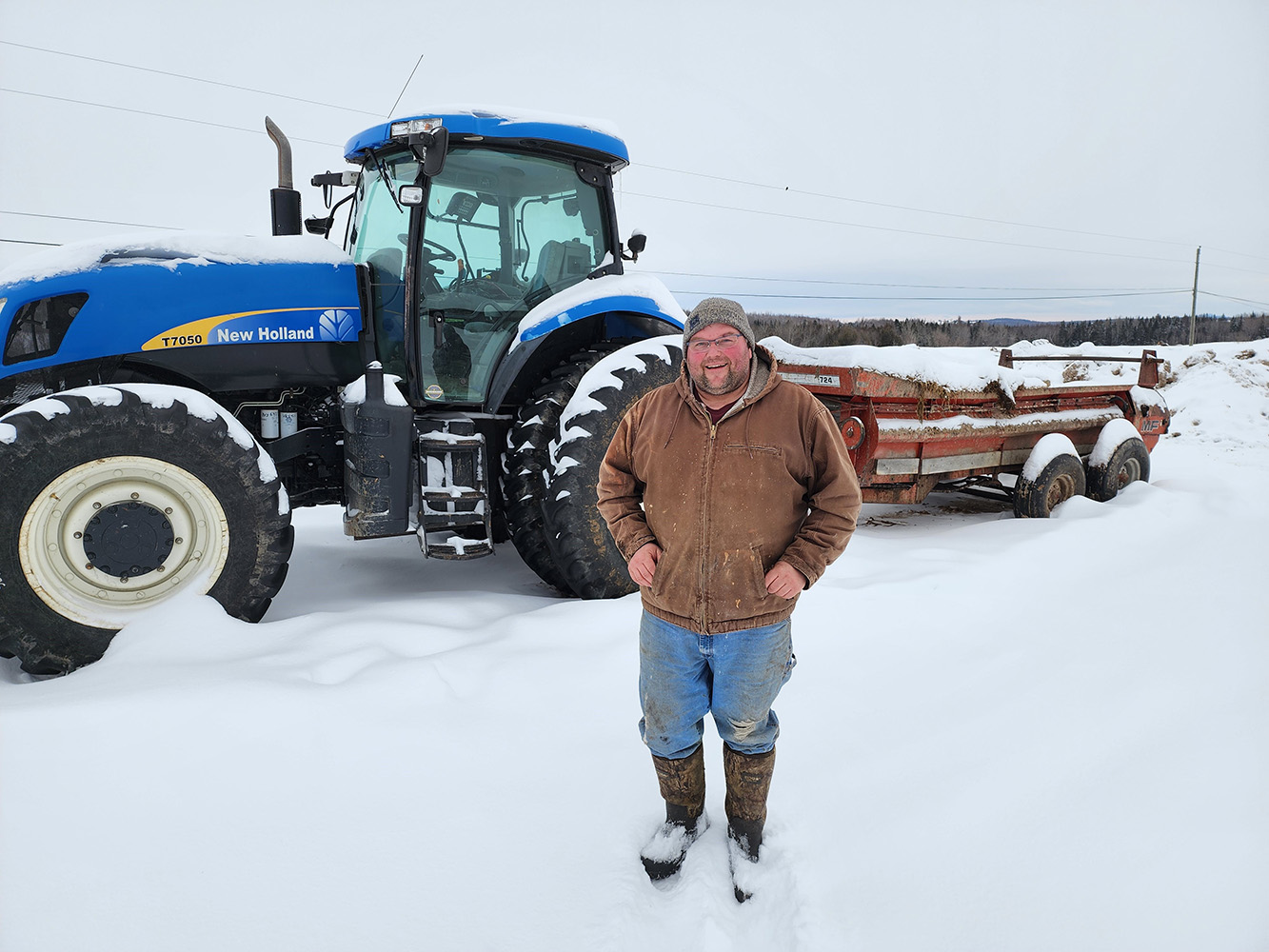 During the drought in summer 2018, he was forced to purchase hay for his herd to get through the winter season. This is where his financial hardships began. The purchase and resulting debt caused his farm loan to become delinquent. FSA was able to assist in early 2020 and provided a restructuring of the debt to resolve the delinquency.
In early 2022, Drew experienced issues with milk quality that resulted in the suspension of his milk being shipped from January through April. Once the issue was remediated and he was able to ship his milk again, he voluntarily increased his milk assignment even though it was a hardship to do so.
"Falling behind with FSA was a humbling, embarrassing situation, even though so much of what led to it is outside of the farmer's control," said Tom.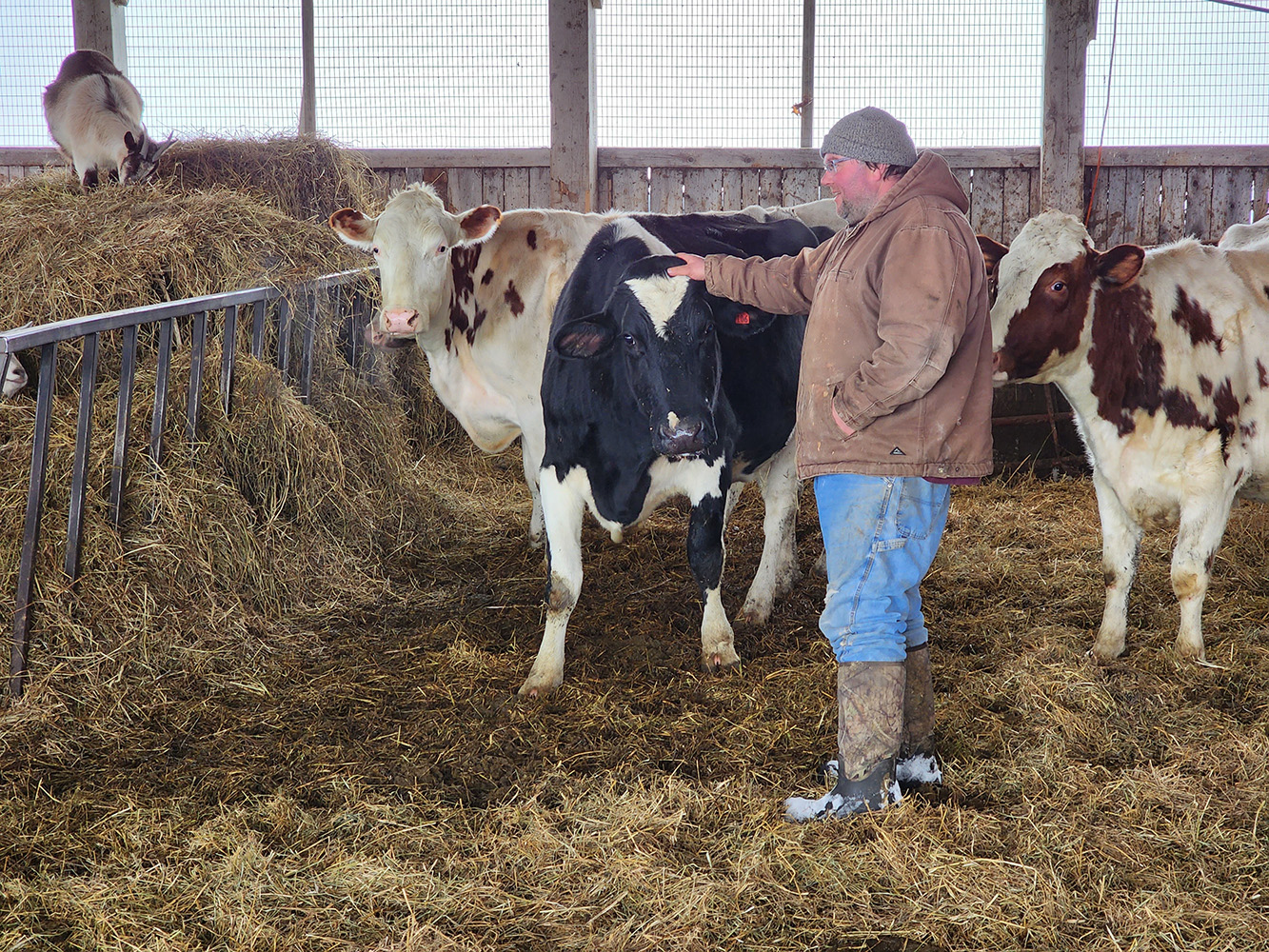 He was ecstatic when he received USDA's help through the IRA. He recalls immediately calling FSA to confirm it was official. He plans to use any extra money he makes to become current with his real estate taxes and complete a much needed and expensive manure piping project on the farm.
"The IRA payment, by improving my financial situation, has allowed me to recharge my batteries and de-stress to a degree, and therefore be ready to address the challenges that are sure to come in this business," Tom said.
More Information
On August 16, 2022, President Biden signed the IRA into law. Section 22006 of the IRA provided $3.1 billion for USDA to provide relief for distressed borrowers with certain FSA direct and guaranteed loans and to expedite assistance for those whose agricultural operations are at financial risk. The IRA has provided an opportunity for USDA to both address the immediate need of distressed borrowers and design a better path and process for distressed borrowers. Learn more about IRA assistance for distressed borrowers.
For more information on this story, contact Mary Anne Coffin, communications coordinator for the Farm Service Agency in Maine.