Through no fault of their own, our nation's farmers and ranchers have faced incredibly tough circumstances over the last few years. That includes Abbie and Milton Sparks of Waldron, Arkansas, who are part of the more than 20,000 producers who have received life-changing, transformational support from the U.S. Department of Agriculture (USDA). Through the Inflation Reduction Act (IRA), which provided $3.1 billion for USDA to provide relief for distressed borrowers with certain Farm Service Agency (FSA) direct and guaranteed loans. USDA has provided approximately $1.1 billion in immediate assistance for distressed borrowers, including those who were behind on their USDA farm loans, to help make them current.
This has helped producers like the Sparks who were at risk of losing their operations due to several unprecedented challenges, including trade disruptions, a worldwide pandemic, continued impacts on input costs and markets, and more frequent, more intense, climate-induced natural disasters.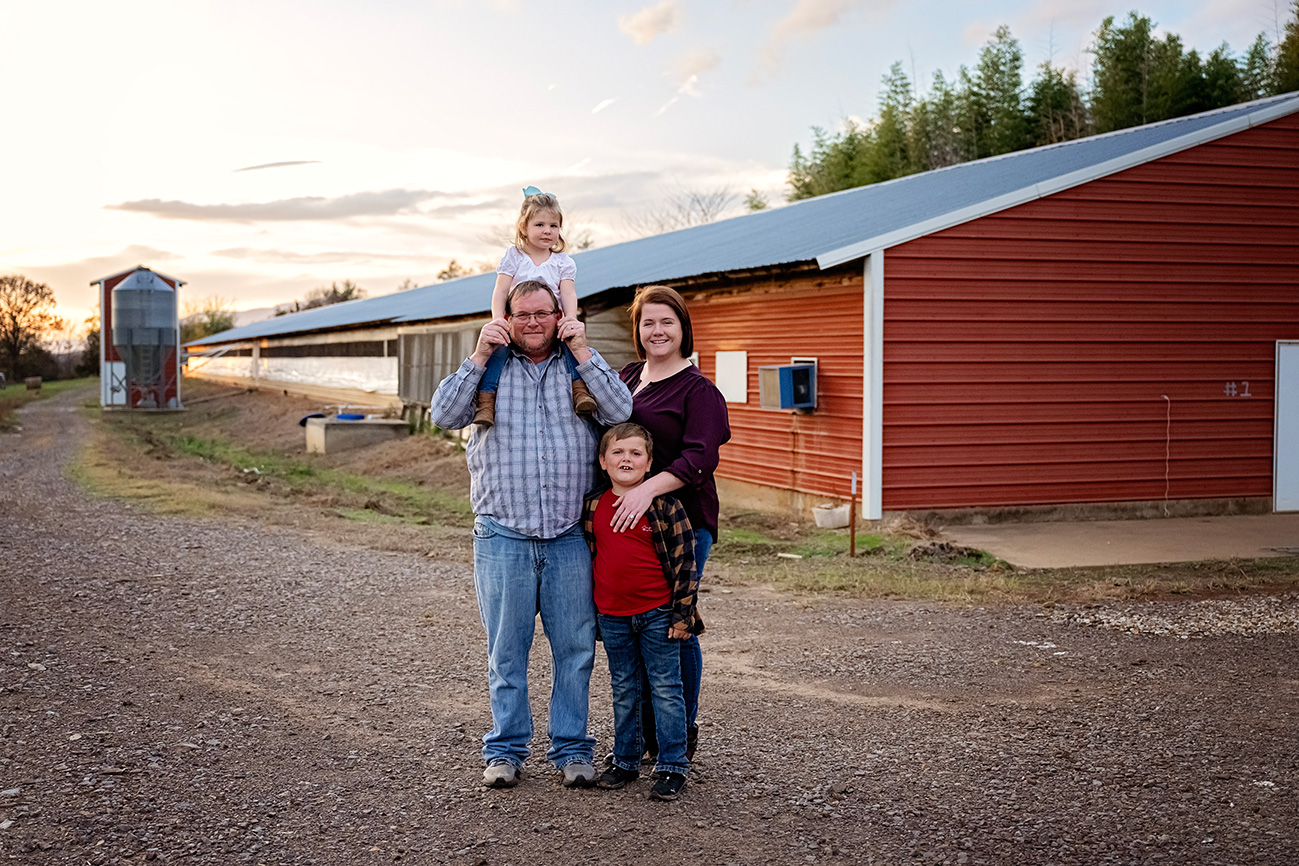 They purchased their 21-acre, two-house breeder hen farm in August 2019 with a farm loan from the FSA. They were completely new to farming. Milton is an employee of the local school district and Abbie works part time at a center for the developmentally disabled and is a full-time nursing student.
The Sparks quickly learned the ropes and had a successful operation. It was their hope to pay off the loan early. All those plans were thrown off track in November 2020 when they lost one of their poultry houses to a fire. The unexpected loss greatly impacted their financial needs, and they were unable to make payments on their farm loan.
"After the fire we took a loss for a few years and it caught up with us," said Milton. "The IRA helped us continue our farm without worries. We didn't have to go deeper in debt or use our operation budget to try and catch up."
After working with their insurance company for a lengthy amount of time, the Sparks were able to make a payment and were ahead on their annual installment with FSA until 2022 when the loss of income caught up with them. Being behind schedule caused a great deal of financial strain on the family.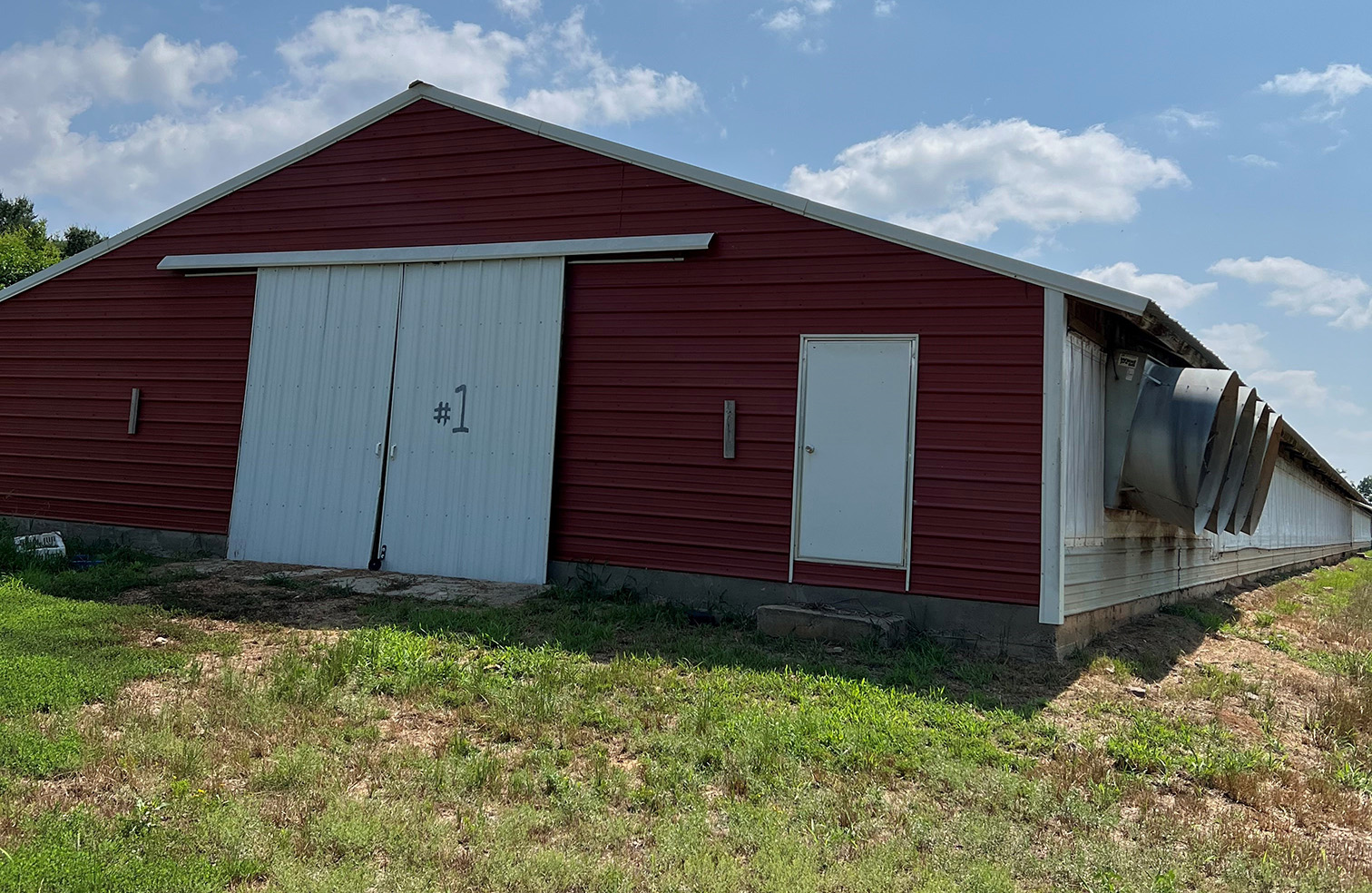 To pay the remaining amount owed in 2022, the Sparks pooled their resources hoping to pay the past due amount. Fortunately, the IRA payment came just in time and was a tremendous relief. They plan to use the extra money they pooled together to repair the farm and help pay winter utility bills. They aim still to pay off their farm loan early with help from the IRA payment and weekly assignment checks.
Now, Abbie continues going to nursing school without working extra jobs to ensure the bills get paid. They also have more time to spend with family since they don't have to work multiple jobs to ensure their loan is paid.
"The IRA helped us continue our egg operation and have the money for daily expenses on the farm," said Milton. "Without the IRA we would have had a tough road ahead of us by borrowing to add more debt or come up with a payment. Now we can do updates to keep our farm running smoothly. This allows us to continue a good life with our kids on the farm."
More Information
On August 16, 2022, President Biden signed the IRA into law. Section 22006 of the IRA provided $3.1 billion for USDA to provide relief for distressed borrowers with certain FSA direct and guaranteed loans and to expedite assistance for those whose agricultural operations are at financial risk. The IRA has provided an opportunity for USDA to both address the immediate need of distressed borrowers and design a better path and process for distressed borrowers. Learn more about IRA assistance for distressed borrowers.
For more information on this story, contact Rhonda O'Guinn, communications coordinator for the Farm Service Agency in Arkansas.