February officially kicks off Black History Month, which began in 1915, half a century after the Thirteenth Amendment abolished slavery in the United States. It's a great time to celebrate the accomplishments of Black American pioneers, luminaries, and leaders, and to recognize their pivotal role in shaping our American cultural mosaic.
Here are stories of four enterprising farmers who applied technical advancements and conservation tools to transform their local communities and eliminate food deserts, change the way the world consumes food, fuel and fiber, and cultivate their legacy.
Meet Aster Bekele – Motivating Local Students to Embrace Agriculture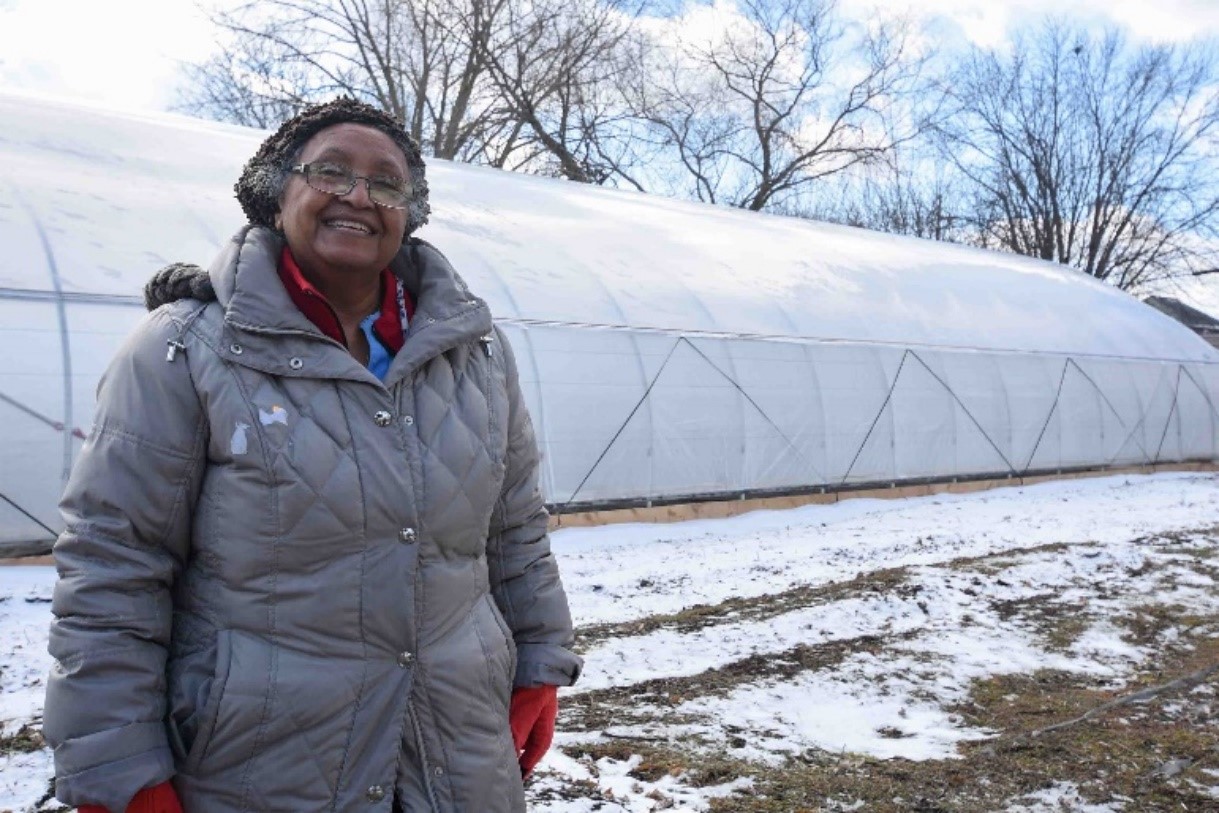 An immigrant from Ethiopia, Astor Bekele's passion for science and teaching students in the Indianapolis, Indiana, has galvanized her community. Astor created The Felege Hiywot Center, a 20 x 20 community garden planted in a lot in Indianapolis that teaches urban farming and environmental conservation through a youth farming initiative, and has a new high tunnel thanks to funding from the Environmental Quality Incentives Program through USDA's Natural Resources Conservation Service. Read more about Aster's story.

Meet Preston Clinkscale – Transforming His Community Through Vision and Perseverance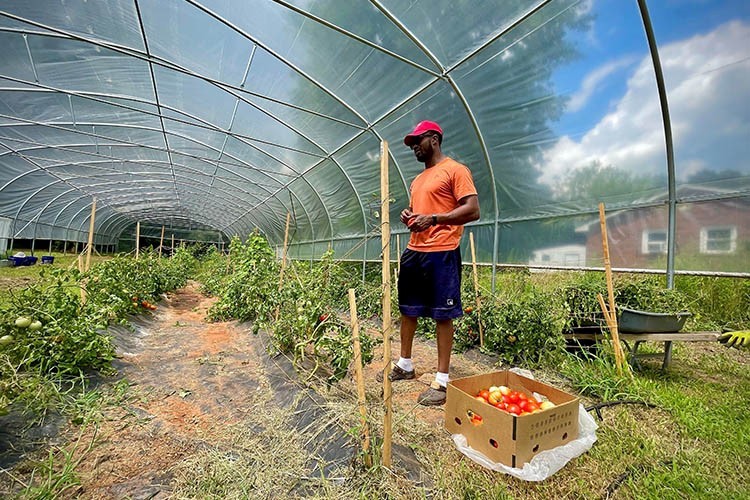 Preston Clinkscale, a graduate of South Carolina State University and an accountant by trade, wanted to do more to help his Whispering Pines community in Anderson County, South Carolina, an area defined by USDA as lacking access to affordable and nutritious food. He turned a neglected, unused field into PHC Farms, a thriving enterprise. Within a few short months of planting, he was able to bring more than 200 pounds of produce to market.  NRCS helped Preston build a high tunnel on family farmland to extend his growing season. He's now exploring a STEM and STEAM partnership  to utilize PHC Farms as a teaching tool to motivate and encourage others. Read more about Preston's story.
Meet Sharrona Moore – Creating a Local Community Garden Oasis in a Food Desert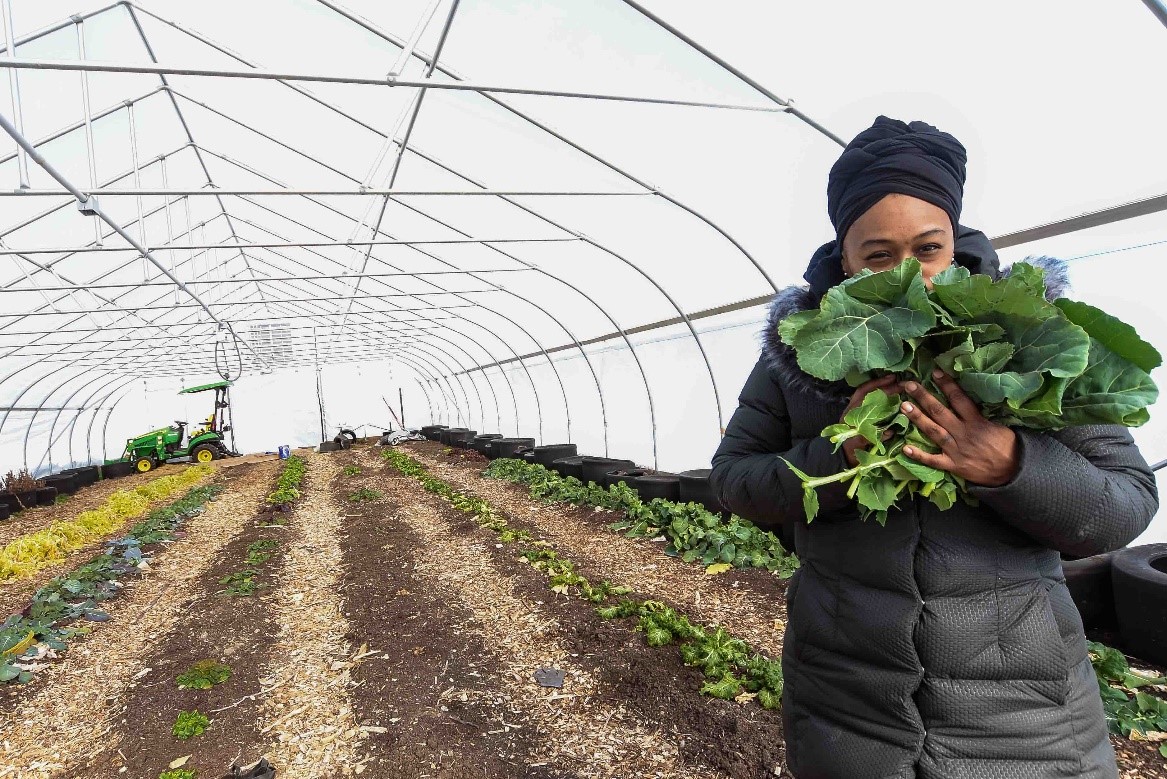 When Sharrona Moore set out to turn seven acres of unused land behind a beverage distribution warehouse into Lawrence Community Gardens, an urban farm amongst a food desert just outside of Indianapolis, Indiana, she had her work cut out for her. But her family background in farming came in handy.  Moore received priority access to EQIP as a socially disadvantaged, low resource and beginning farmer, and has since installed a high tunnel and planted a hedgerow, home to a pollinator habitat and edible perennial fruits and berries. Students can farm, learn about healthy foods, and take fresh food and lessons they learned back home to share with their families. Read more about Sharrona's story.
Meet Charles Wesson – Chairman of His Local FSA County Committee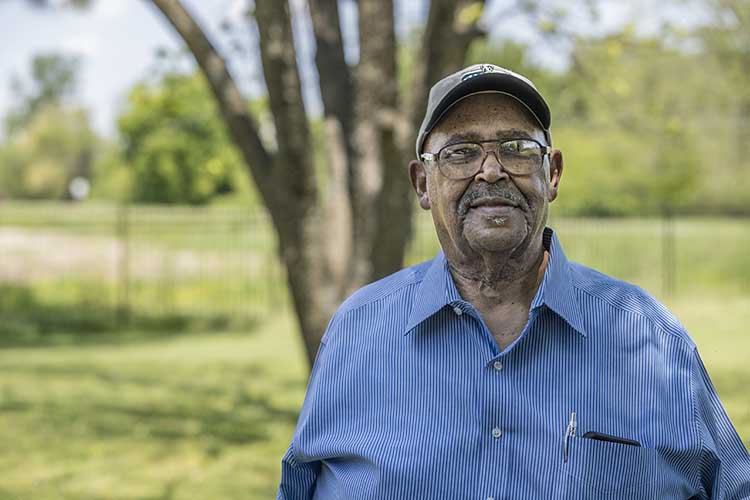 Charles Wesson started his farming career 50 years ago. He has served on his local USDA Farm Service Agency County Committee since 2012, and is the first minority farmer to serve as an elected member in Jefferson County, Arkansas. Charles participates in FSA's Noninsured Crop Disaster Assistance Program and Agriculture Risk Coverage and Price Loss Coverage programs to protect from natural disasters and market downturns. He works with NRCS to make improvements and implement conservation practices, such as nutrient and pest management through the Conservation Stewardship Program, and plants cover crops with help from EQIP. Read more about Charles' story.

USDA Programs and Services
Whether you're a lifelong farmer or rancher or someone just getting your start, USDA has a variety of programs and services that can help.
Some helpful resources online include:
USDA also provides one-on-one support through USDA Service Centers. Find contact information.
Kristina Nelson is a public affairs specialist with the Farm Production and Conservation Business Center.