Hurricane season is underway, and it lasts until November 30. The National Oceanic and Atmospheric Administration (NOAA) predicts that the 2021 hurricane season will be above normal in the Atlantic and produce 13 to 20 named storms with six to 10 hurricanes and three to five major hurricanes.  The eastern Pacific hurricane season will produce 12 to 18 named storms, with five to 10 hurricanes and two to five major hurricanes.
USDA is here to help you prepare for and recover from hurricane events.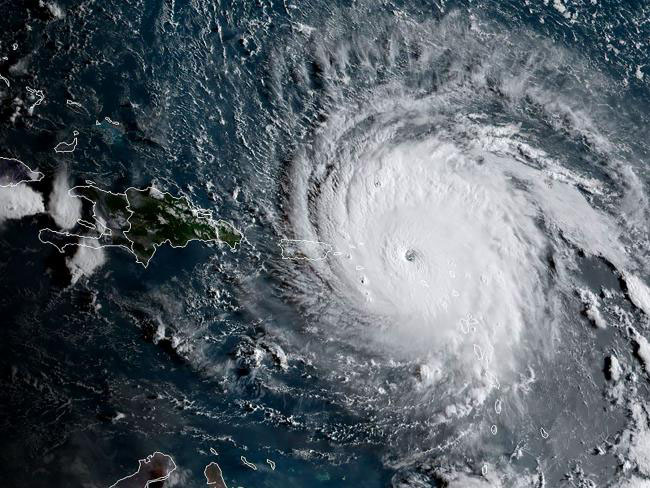 Get Prepared
Take precautions to prepare and protect your family and operation.
Develop an Emergency Plan - Ensure your household and employees know your hurricane plan, including meeting points, emergency contact lists, and alternate evacuation routes in case infrastructure is damaged.
Remove Debris and Secure Large Objects - Clean out culverts, ditches, and other drainage areas, especially before and during peak hurricane season to reduce water damage. Most injuries to animals, people, or structures during a hurricane are caused by flying objects. To lessen the risk, minimize the presence of equipment, supplies, and debris that may become airborne during high winds or encountered in floodwaters.
Secure Important Records and Documents - Pre- and post-hurricane documentation is extremely important for insurance compensation and recovery assistance. You'll want to have thorough records of damages and losses sustained on your farm as well as documentation of your cleanup and recovery efforts.
It is critical to document inventory of farm buildings, vehicles, equipment, and livestock before a disaster occurs. Take photos, videos, or make written lists with descriptions. Keep copies of this inventory in multiple places: computer, off-site in a safe location, and on a cloud-based server where information is transmitted and saved weekly.
Know Your Insurance Options - Regularly review your insurance policies with your agent to be sure you have adequate coverage, including flood insurance, for your facilities, vehicles, farm buildings, crops and livestock. Note, there are limitations on how soon insurance coverage will take effect. Generally, insurance policies will not cover damage if the policy was not in place before a disaster.
For counties within or adjacent to the area of sustained hurricane-force winds, the Risk Management Agency's  (RMA) Hurricane Insurance Protection – Wind Index (HIP-WI) covers a portion of your underlying crop insurance policy's deductible. HIP-WI covers 70 crops and is available in counties near the Gulf of Mexico, the Atlantic, and Hawaii.
Gather Supplies - Have drinking water, canned food, a generator, batteries, a flashlight, and fuel available in case you lose power. For widespread outages, credit and debit cards may not work, so have cash handy.
Access Real-time Emergency Information - Download the FEMA app for free on the App Store and Google Play for safety tips on what to do before, during, and after disasters.
Recover
USDA has programs and people to help you recover.
Insurance and Risk Protection
If you have risk protection through Federal Crop Insurance, contact your agent within 72 hours of discovering damage and follow up in writing within 15 days. If you have coverage under the Noninsured Crop Disaster Assistance Program (NAP), file a Notice of Loss (Form CCC-576) with Farm Service Agency (FSA) within 15 days of the loss becoming apparent, except for hand-harvested crops, which should be reported within 72 hours.
Disaster Assistance
FSA has disaster assistance programs for livestock, fruit and vegetable, specialty, and perennial crop producers who have fewer risk management options.
The Livestock Indemnity Program (LIP) and Emergency Assistance for Livestock, Honeybee and Farm-raised Fish Program (ELAP) reimburse producers for a portion of the value of livestock, poultry and other animal death as a result of certain natural disaster events – like hurricanes – or for loss of grazing acres, feed and forage.
The Tree Assistance Program (TAP) provides cost share to orchards and nurseries to rehabilitate and replant lost trees, vines or shrubs. TAP complements both NAP and crop insurance coverage which often cover the crop but not the plants or trees.
For LIP and ELAP, you will need to file a Notice of Loss for livestock and grazing or feed losses within 30 days and honeybee losses within 15 days. For TAP, applications must be filed within 90 days.
Other Programs
The Emergency Conservation Program and Emergency Forest Restoration Program provide landowners and forest stewards with financial and technical assistance to restore farmland or forests.
FSA also offers a variety of loans including emergency loans that are triggered by disaster declarations and operating loans to help meet credit needs. Loans can replace essential property, purchase inputs like livestock, equipment, feed and seed, or refinance farm-related debts.
USDA's Natural Resources Conservation Service (NRCS) provides financial resources through its Environmental Quality Incentives Program to help you recover from natural disasters and conserve water resources Assistance may be available for emergency animal mortality disposal.
More Resources
On farmers.gov, our Disaster Assistance Discovery Tool, Disaster-at-a-Glance fact sheet, and Farm Loan Discovery Tool can help you determine program or loan options. To file a Notice of Loss or ask questions about available programs, contact your local  USDA Service Center.
Ciji Taylor is a public affairs specialist with the Farm Production and Conservation Business Center in Fairfield, Illinois.