This Friday meet Stanley Madison, a farmer with big plans for Lyles Station. His family's history stretches for five generations through the small unincorporated area in southwest Indiana and he has dedicated his life in recent years to educating others about the rich history of the place he calls home.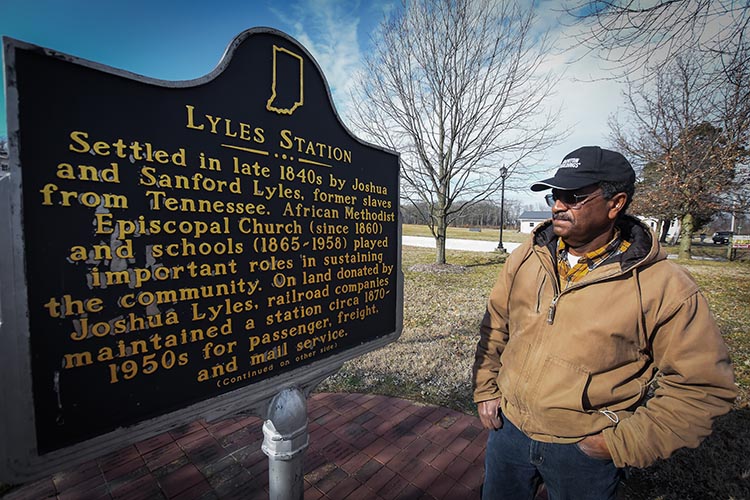 The History of Lyles Station
The first Black American settlers arrived in Gibson County in early 1800s and bought land to start farming. The area that is still known as Lyles Station began to grow in the early 1840s when the Lyles family sold their land in Tennessee and moved north to Indiana where slavery was outlawed, and they could live in a place without the oppressive atmosphere created by slavery.
From the earliest days, farming in Lyles Station was hard work. The land was a swampy forest, but the soil was rich thanks to the periodic flooding that would prove to be an advantage and curse for the area. The early settlers took advantage of the abundance of trees and opened a sawmill. Once the trees were cut, they started to raise livestock and grow hay, rye, sorghum, and corn on the fertile land. In areas where the soil was sandier, they grew melons and planted apple orchards.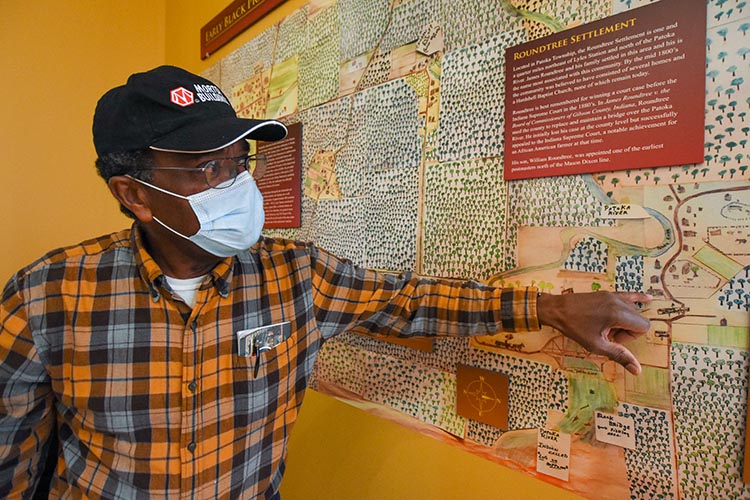 Continuing the Legacy
A lifelong resident of the area, Stanley has continued to farm the same land his forefathers did and currently serves as president of the Lyles Station Historic Preservation Corporation. In all, he estimates there are five or six descendants from those early Black American settlers still farming the same land and that about 30 still own their family parcels even though they do not live locally or farm it themselves.
"I grew up here as a youngster being very proud of who and where I came from," Stanley said. "When you look back through Lyles Station's history, of the struggles of all the forefathers and what they had to endure to be successful, it builds that pride in you and your heart goes out to continue that from this day on."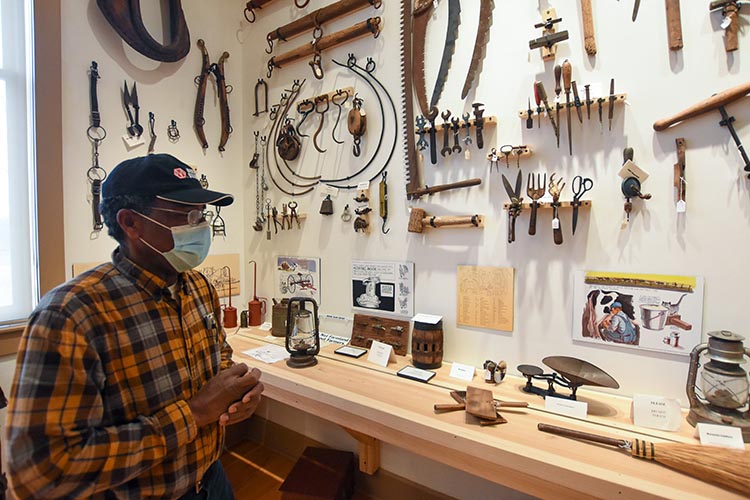 The story of Lyles Station and its more than 200 years of history is now told through an exhibit at the Smithsonian's National Museum of African American History and Culture in Washington, D.C. It can also be found at the Lyles Station museum in Gibson County, Indiana.  
Educating His Community
The museum consists of multiple exhibits including a schoolhouse from the early 1900s, a log cabin, a garden, and crop land that becomes a corn maze during the fall.  The current and future exhibits Stanley and the preservation corporation have planned are designed to teach the next generation about agriculture through the history of Lyles Station and the generations of farmers who have worked the land.
Future goals for the museum include an amphitheater, more cabins and interactive exhibits where students can learn about the life of a seed from planting to harvest. The first stage of Stanley's grand plan for the museum will be completed in the spring when a seasonal high tunnel is constructed on a parcel of land behind the schoolhouse. The construction of the high tunnel will be financed in part through an Environmental Quality Incentives Program contract Stanley and the preservation corporation enrolled in through USDA's Natural Resources Conservation Service.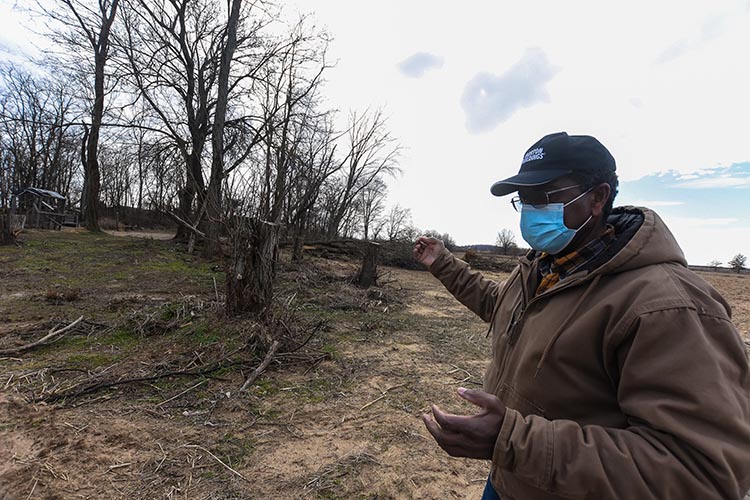 The EQIP high tunnel funding is designed to help urban farmers grow crops during all four seasons allowing them to be more financially viable. Stanley's goal for the Lyles Station high tunnel is to use it as an educational opportunity and to grow food that can support local food banks and be sold to support the museum.
"We have continued to do what our forefathers did — feeding people around the world," Stanley said. "I think people that get a chance to come and visit here at Lyles Station, they kind of get a real understanding about African American history, and how we did help contribute to our society, being successful and making the United States the greatest country in the world."
More Information
Each Friday visit local farms, ranches, forests and resource areas through our Fridays on the Farm stories. Meet farmers, producers and landowners who are working to improve their operations with USDA programs.
USDA offers a variety of risk management, disaster assistance, loan and conservation programs to help agricultural producers in the United States weather ups and downs in the market and recover from natural disasters as well as invest in improvements to their operations. Learn about additional programs.
For more information about USDA programs and services, contact your local USDA service center.
Brandon O'Connor is a public affairs specialist with NRCS in Indianapolis, Indiana.