This Friday meet John "JC" Chandler of Belton, South Carolina, where his herd of Charolais cattle is his pride and joy. While he's only 17, JC has already become an agriculture leader in his school and community. Currently, JC has a total of 17 cows in his herd, including eight commercial cows, seven Charolais, a steer and a limousine cow.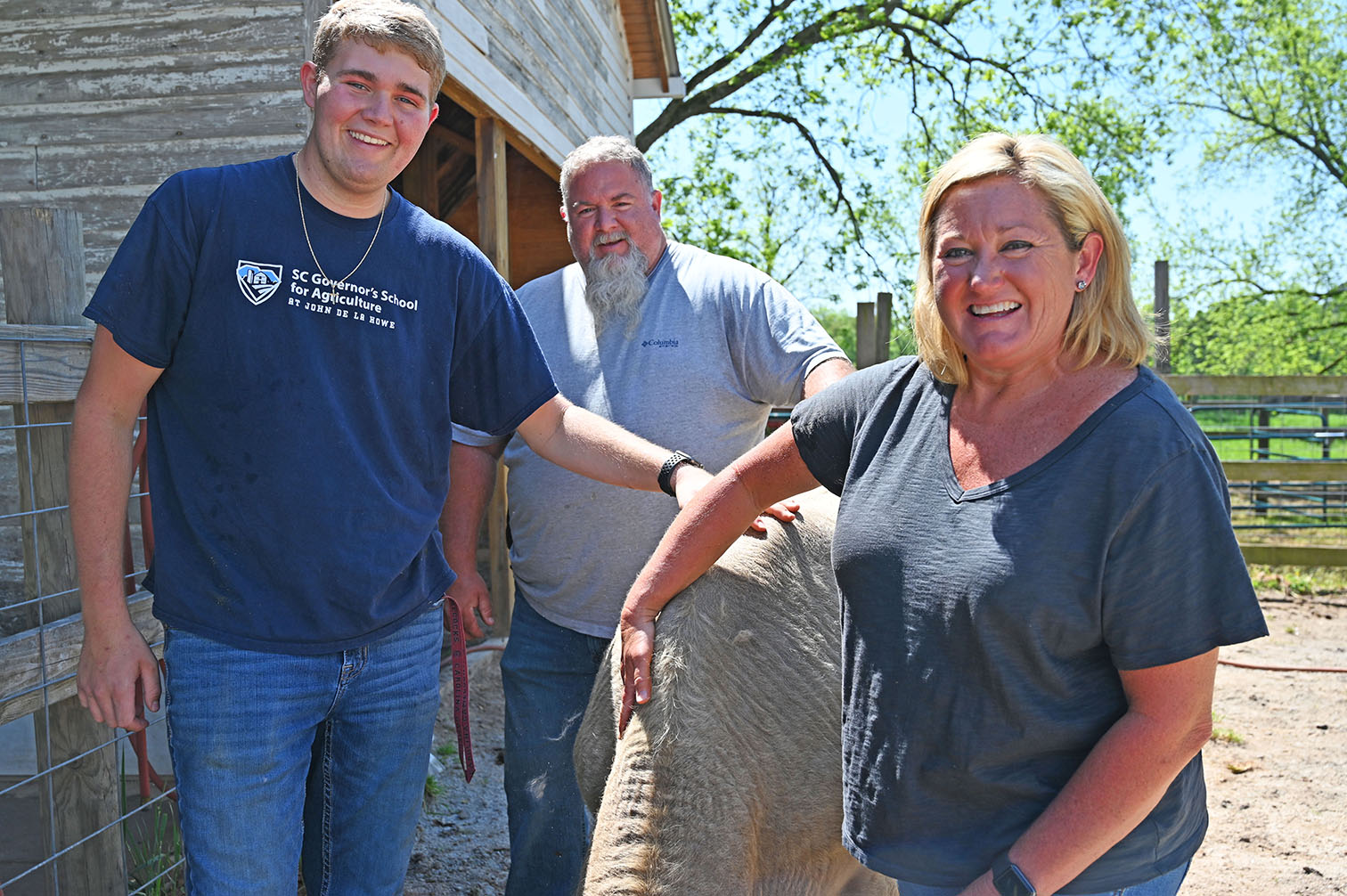 The Ninth Generation
JC's parents, Amy and Chris, run a small operation in Belton where they raise commercial cattle, particularly Black Angus and Baldy. While their operation has nurtured his passion for agriculture, his family's long running history with the Charolais breed inspired him to start his own herd with Charolais cattle.
"Growing up, I loved listening to all the stories about the Charolais cows from my grandfather," said JC. "He grew up with Charolais and he loves them. I felt it was my duty to bring them back."
JC's family has been in agriculture since the 1700s and he is now the ninth generation to own cattle. His great-great-grandfather purchased his first Charolais herd in 1963, shipping them from France to South Carolina. His great-great grandfather's family eventually had one of the largest Charolais herds in the Southeast.
"My parents have owned one or two Charolais cows over the years. I have always loved them," said JC. "As a white cow, I love how they are different and stand out. Even in the moonlight, I can still see my cows shining in the field."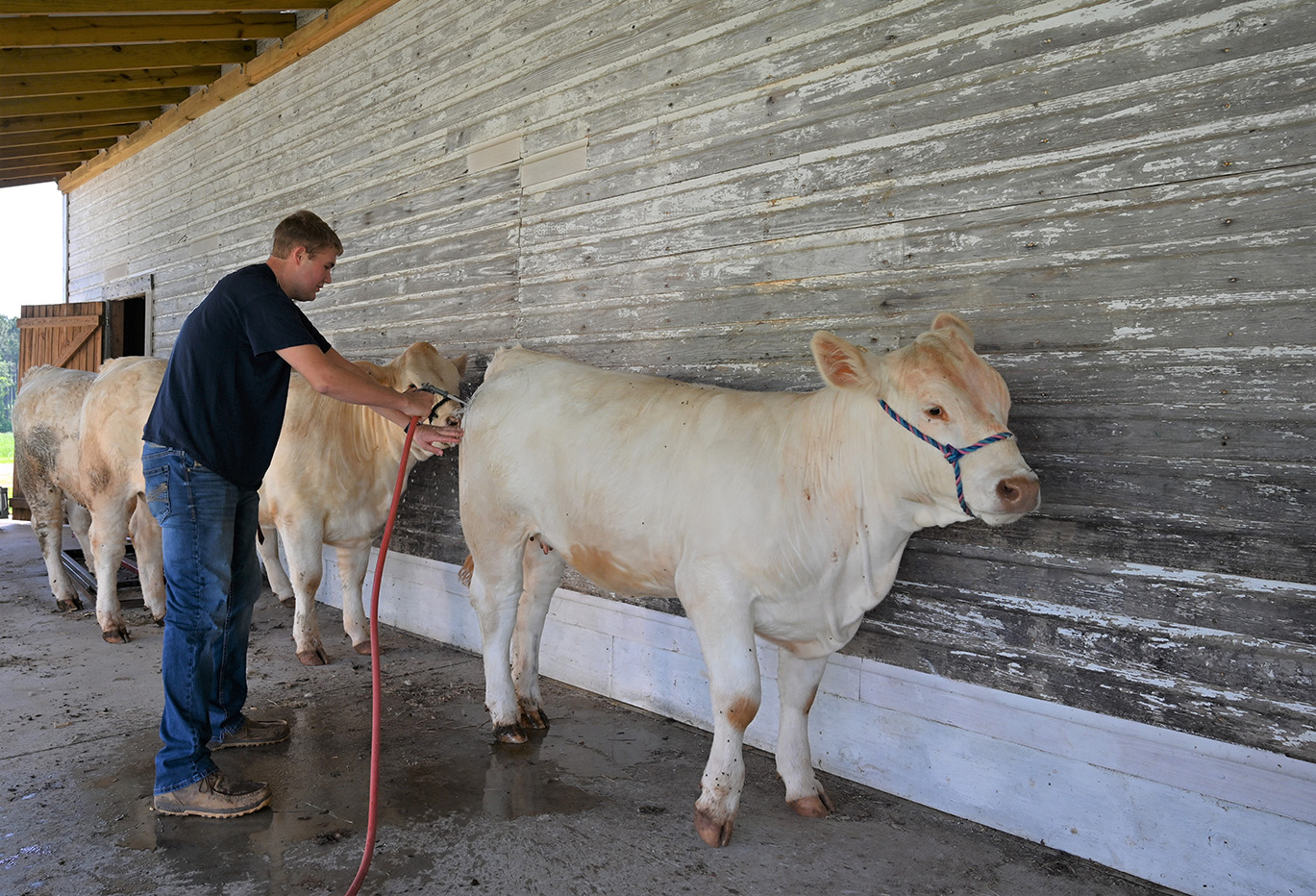 Growing the Herd
JC saved up to purchase his first Charolais in December 2020. Recommended by his father, JC later secured a youth loan in January 2021 with USDA's Farm Service Agency (FSA) to grow his herd even more.
"I thought it was the best move forward for the goals he wanted to achieve, teaching him financial responsibility and giving him experience he can use in life," said Chris.
These loans help youth between the ages of 10 and 21 start and operate income-producing projects in connection with their participation in 4-H, the National FFA Organization (FFA), a Tribal youth group, or other similar agricultural youth organization.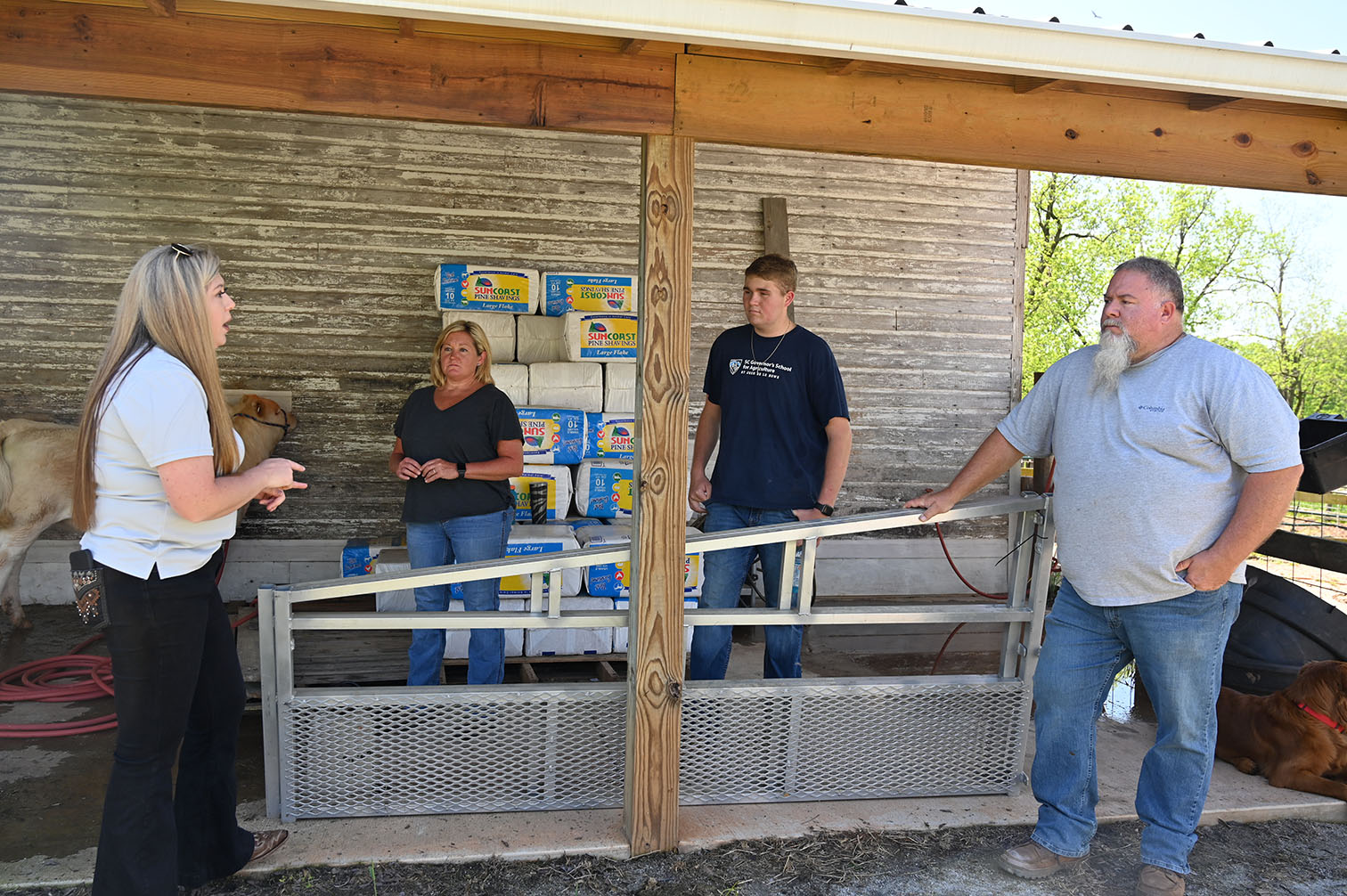 JC worked with Ashley Acuff, FSA farm loan manager in Anderson County, to apply for his youth loan to purchase eight commercial cows. He then used the income from growing and selling his commercial cattle to increase his number of Charolais.
"The youth loan program is a great avenue for the younger generation looking to get their start in agriculture or get back to their family's farming roots," said Ashley. "These loans are just as important as our other loan programs because they help get the younger generation involved to keep agriculture alive."
Becoming a Leader
JC is now a senior at the South Carolina Governor's School for Agriculture at John de la Howe High School, a state-funded, public, residential high school that provides its students with a challenging agricultural education program and hands-on training.
While currently majoring in Animal and Plant Systems, JC presides as the student body president, historian for his 4-H Club, and reporter for his FFA chapter. Upon graduation, he plans to attend college and study beef cattle reproductive physiology and pursue politics in hopes of becoming South Carolina's Commissioner of Agriculture one day.
During his senior year, he will intern with his school's president, Dr. Timothy Keown, which will provide JC the opportunity to learn about politics and the operational aspects of the South Carolina Governor's School.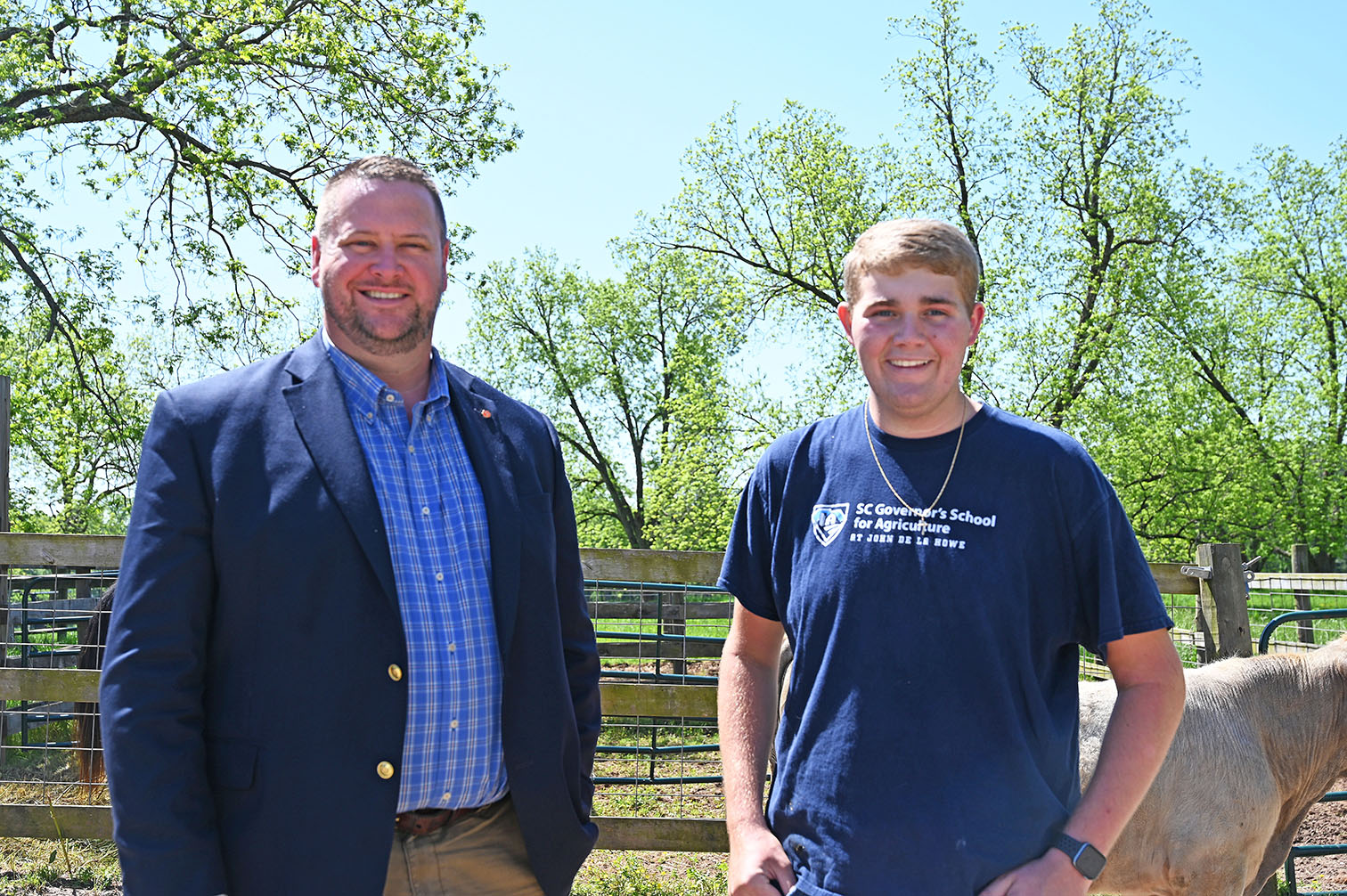 "Serving as my intern, JC will have the opportunity to meet with the General Assembly and lawmakers who fund our school," said Dr. Keown. "His interest in ag leadership is great because we need future policy makers that are advocates of agriculture."
Looking ahead, JC hopes to grow his herd to 200 head of cattle over the next 20 years. As he continues to expand his business, JC hopes to inspire others and be a voice for agriculture in South Carolina in the future.
"Everyone who knows me, knows that I never take the easy way," said JC. "You have to have goals in life, and that's mine."
More Information
Visit local farms, ranches, forests, and resource areas through our Fridays on the Farm stories. Meet farmers, producers and landowners who are working to improve their operations with USDA programs.
USDA offers a variety of risk management, disaster assistance, loan, and conservation programs to help producers weather ups and downs in the market and recover from natural disasters as well as invest in improvements to their operations. Learn about additional programs.
For more information about USDA programs and services, contact your local USDA service center.
Sabrenna Bryant is the outreach coordinator for FSA in South Carolina.