This Friday we visit the Grand Kankakee Marsh in northwestern Indiana, once the largest inland wetland in the United States. In 2002, USDA's Natural Resources Conservation Service partnered with the Pokagon Band of the Potawatomi Indians, a federally recognized tribe with a long history on the lands of southwest Michigan and northern Indiana, to restore 1,147 acres of this area back to functioning wetlands through the former Wetlands Reserve Program.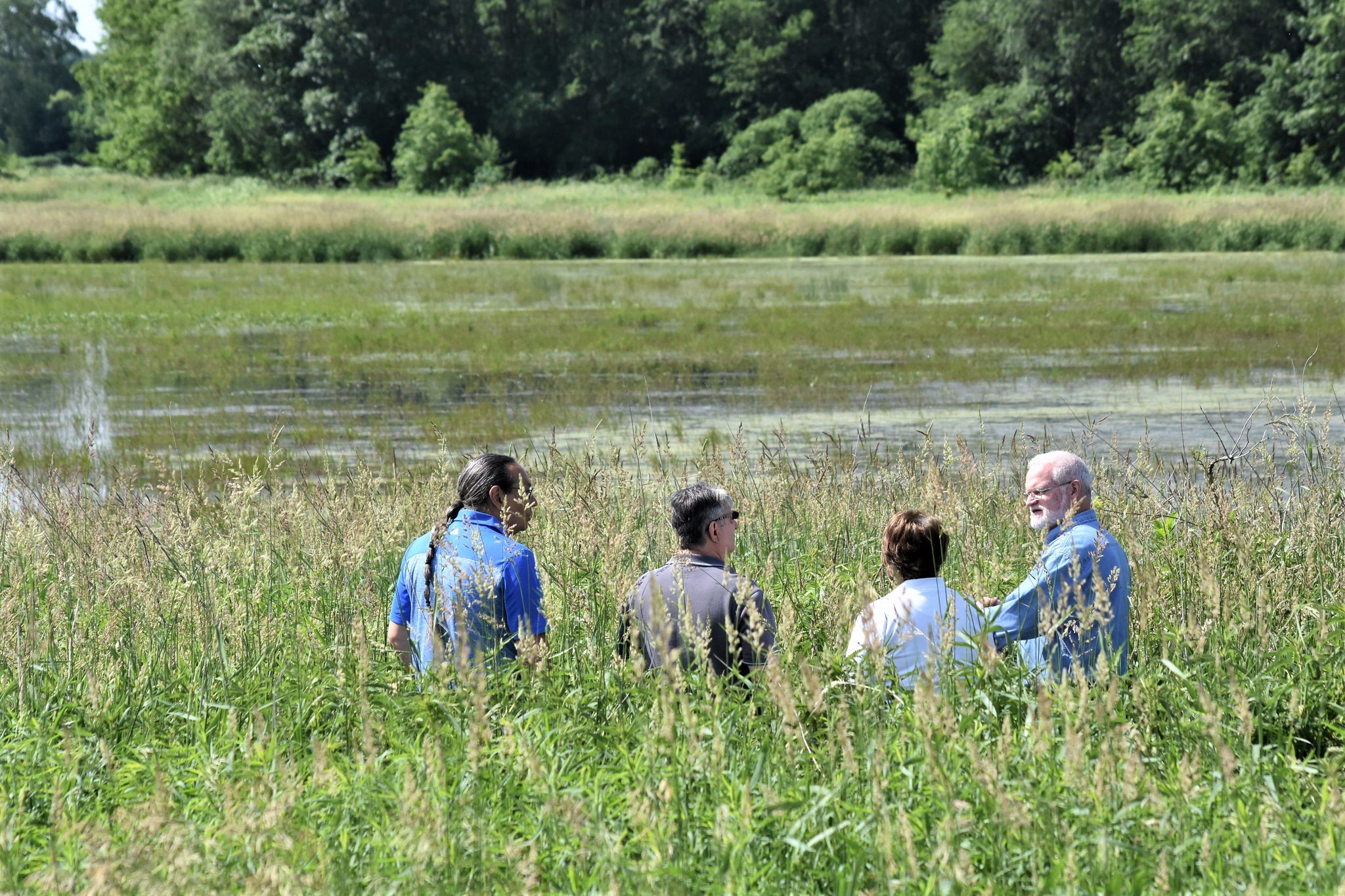 "The Pokagon band had villages in and around the South Bend area," said Mark Parrish, a tribe representative. "The Kankakee River Marsh was an area that our ancestors used to help sustain themselves. It was for fishing, gathering, and hunting. Since we've lost some land in the past, trying to regain as much culture as possible for our future generations, restoring an area that our ancestors used, was just a good link to our past."
A Vision for the Land
Prior to being drained to create cropland, the Grand Kankakee Marsh encompassed close to a million acres of wetlands and was one of the most biodiverse areas in North America with thousands of marshes, ponded areas, and wet prairies.
The Wetland Reserve Program has since been replaced with the Wetland Reserve Easements component of the Agricultural Conservation Easement Program, which pays private landowners for easement rights to restore and protect wetlands.
"The Pokagon Band was expelled from this area around South Bend," said Stephen Ball, NRCS archaeologist and cultural resource specialist. "Participating in the assistance to bring them back into this area and helping them in the restoration of a native environment was very rewarding."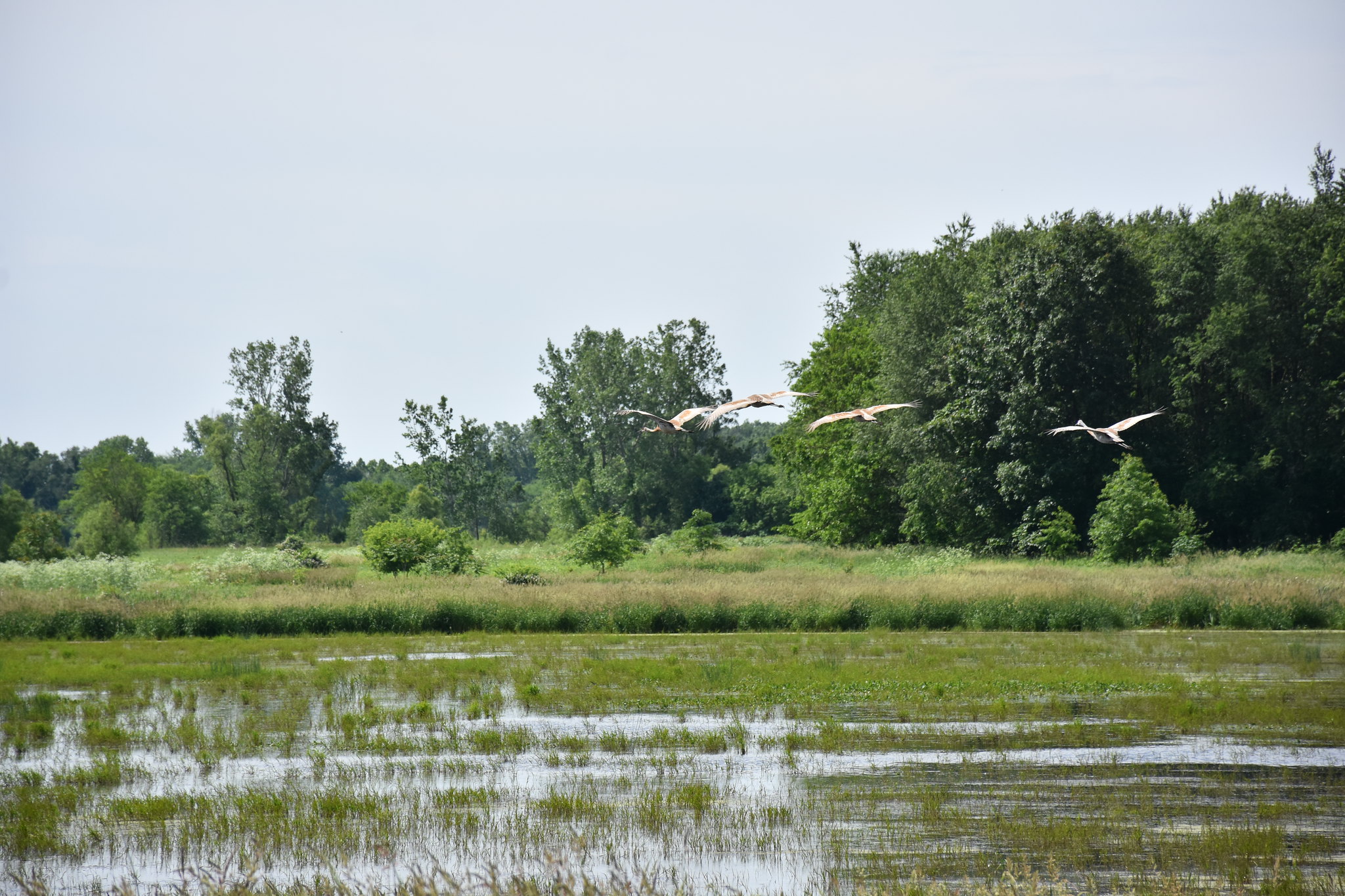 The tribe purchased the acres with the goal of restoring it back to its historical state as possible to create a cultural resource and haven for tribe members to hunt, fish, gather, and learn about their history.
"The tribe had a vision for this property," said NRCS District Conservationist Deb Knepp. "This had been the winter hunting grounds of their ancestors, and they wanted to restore it as close as possible to what their ancestors had. The tribe had access to field notes that were from the 1800s so we could tell exactly where the oak savannas were, where the sedge meadows were, where natural wetlands were. So, we utilized those to help us set the conservation plan. And then, of course, we had to look at our engineering to see what was actually feasible, making sure to keep the neighbor's drainage intact and not impeding on them."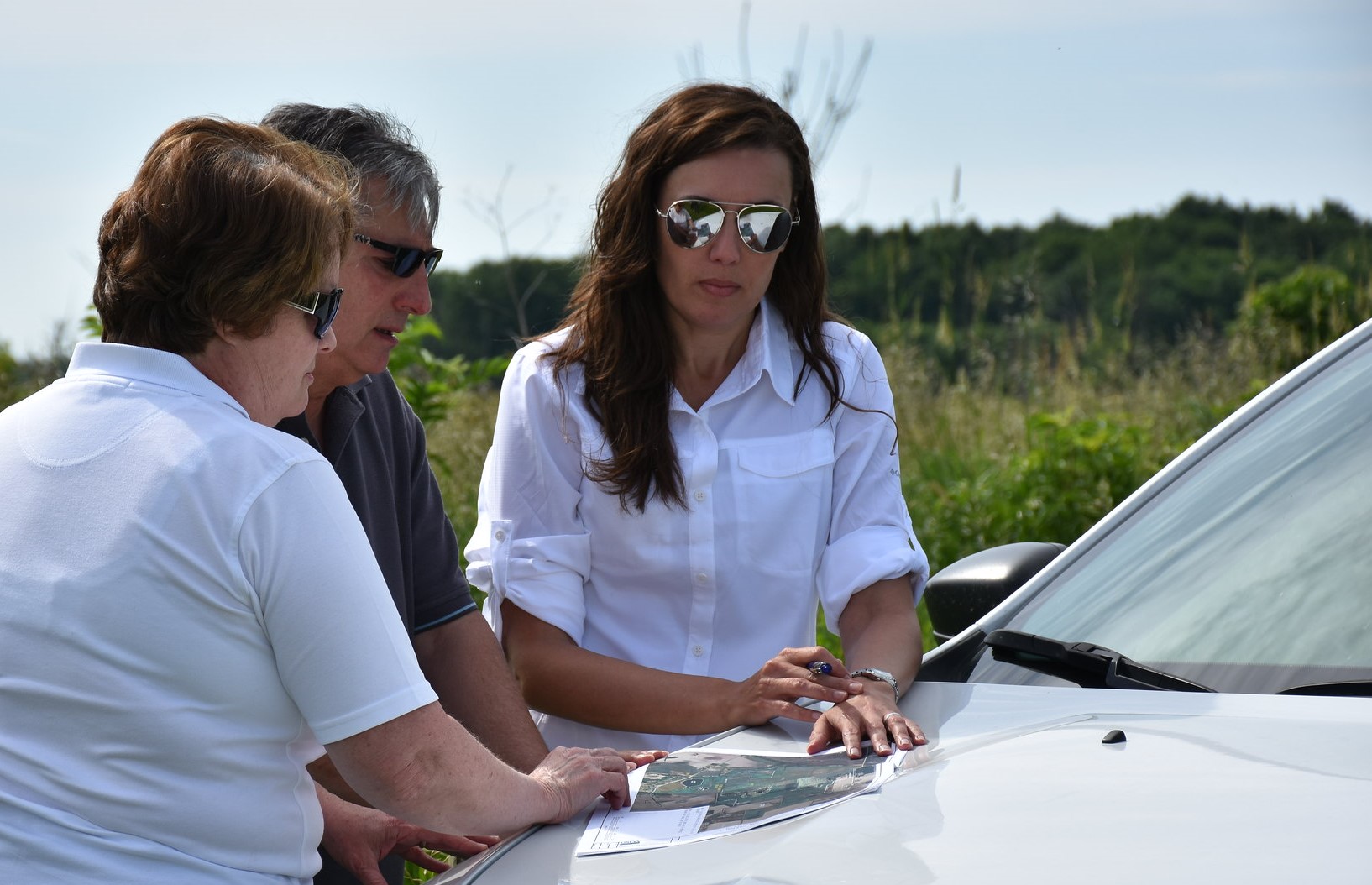 Overcoming Challenges
They faced unique challenges during the restoration due to a county ditch that ran through the property and the muck soil that makes up a majority of the site. Muck soil is made of decomposed, highly organic matter and starts to degrade when stacked above water. The soil's instability created challenges in water retention, and they had to develop unique systems to hold back water and create the various ponded areas throughout the property. They also worked with the county to relocate the legal county ditch to help with the site restoration.
"We worked very closely with a handful of individuals, but the actual decision making would go to the Tribal Council," said Deb. "The tribe's Department of Natural Resources would go to the Tribal Council and get their approval on what was happening. We were able to do a number of different practices, enabling them to get as much water as possible out here."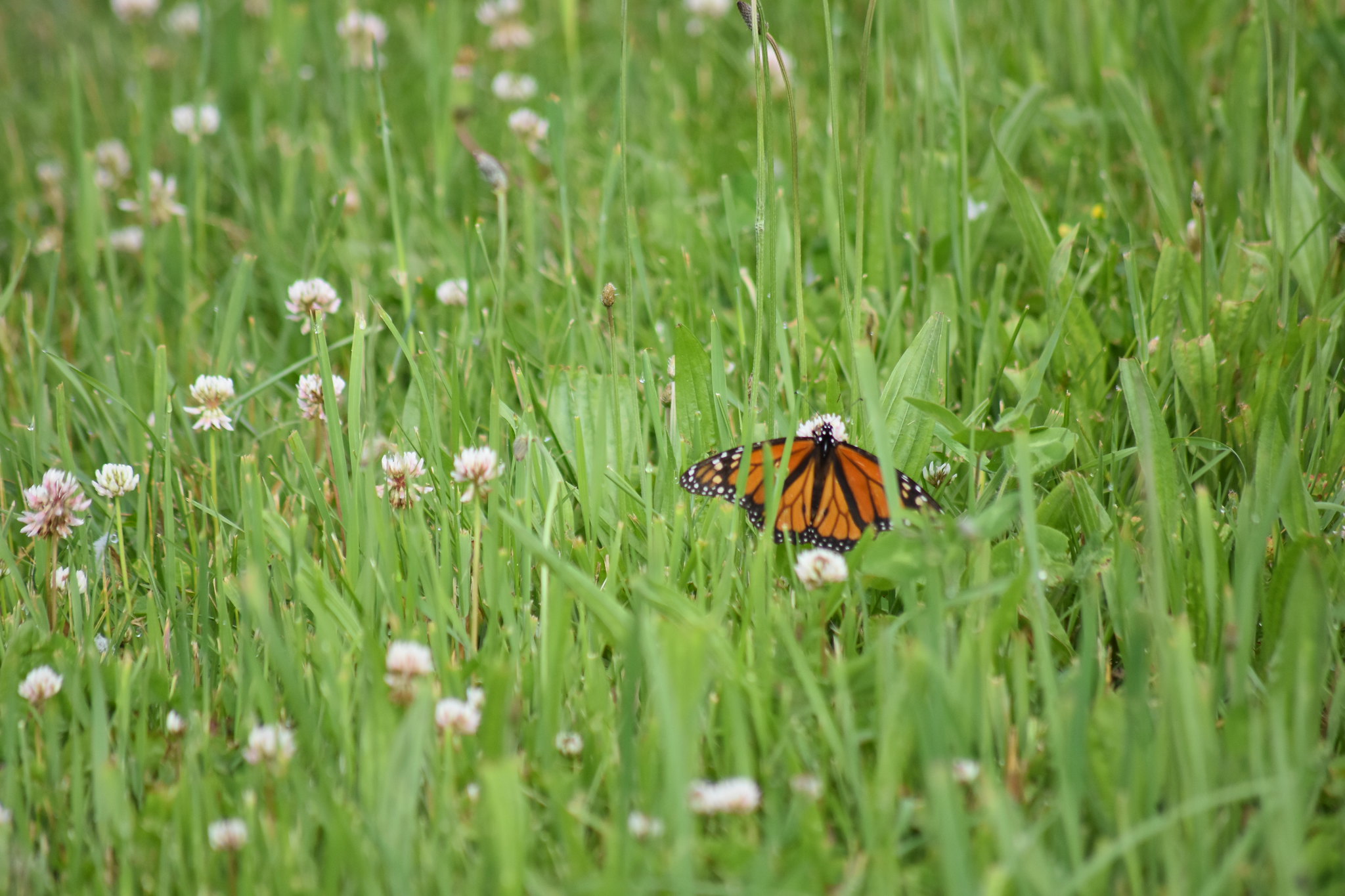 Along with restoring the wetland through the creation of ponded areas and macrotopography areas, NRCS worked with the tribe to create habitat for monarchs and other species during the initial restoration and in the years that followed. In 2018, they planted 80 acres of pollinator habitat focused on monarch butterflies while other areas have been planted with warm season grasses or managed to create habitat for osprey and bald eagles.
"Watching it develop over time, seeing what was on paper with all the planning that went into it and now looking at everything that happened, it has come back," said Mark. "It's beat my expectations."
Learn more about the work NRCS is doing with the Pokagon Band of the Potawatomi Indians in this extended video.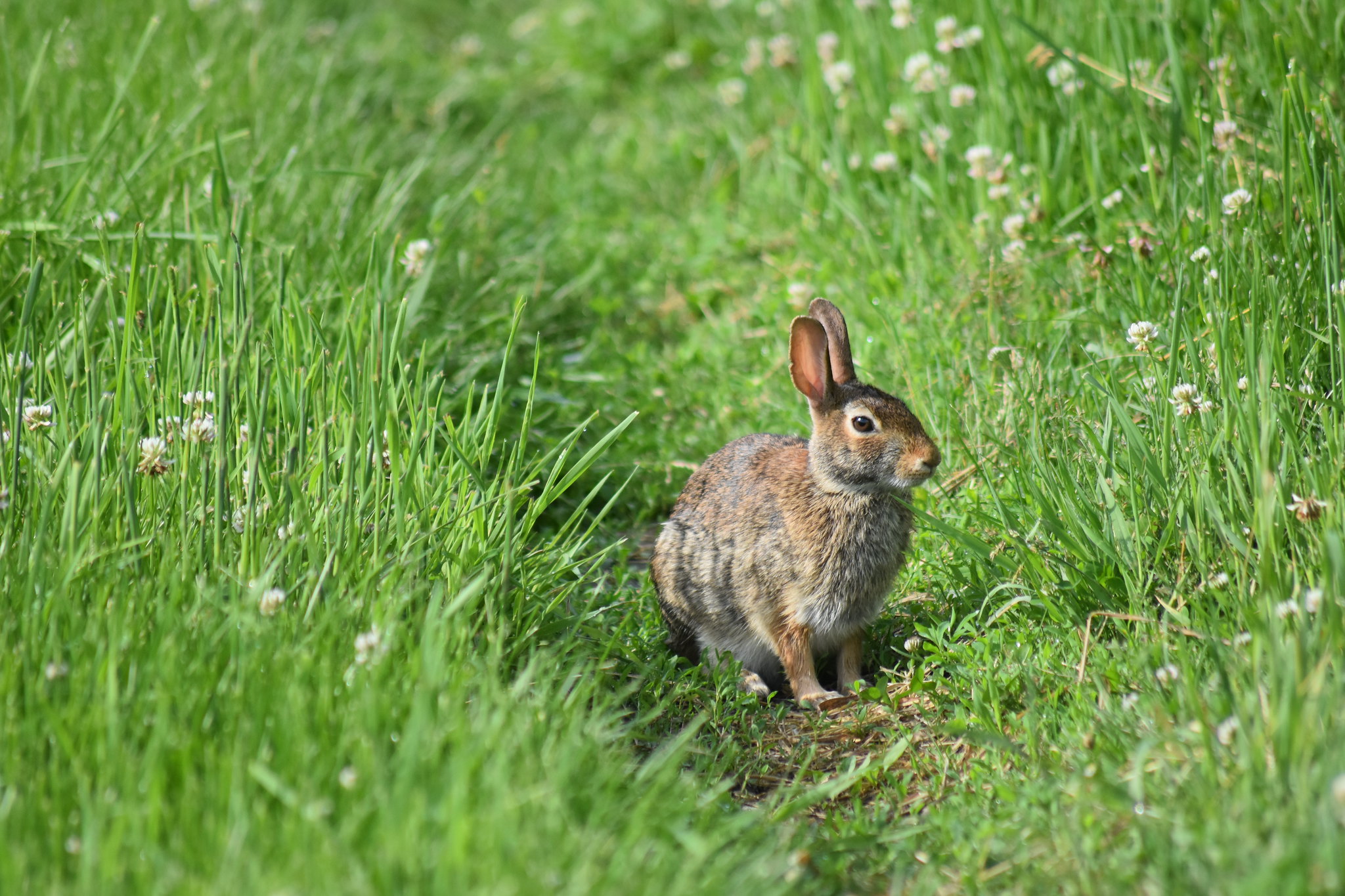 More Information
Visit local farms, ranches, forests, and resource areas through our Fridays on the Farm stories. Meet farmers, producers and landowners who are working to improve their operations with USDA programs.
USDA offers a variety of risk management, disaster assistance, loan, and conservation programs to help producers weather ups and downs in the market and recover from natural disasters as well as invest in improvements to their operations. Learn about additional programs.
For more information about USDA programs and services, contact your local USDA service center.
Brandon O'Connor is a public affairs specialist for NRCS in Indiana.