This Friday meet Lindsay Truksa of Rising City, Nebraska. Agriculture is in her blood. Growing up in eastern Nebraska, Lindsay was active on her family's farm and worked with their Simmental cattle herd. Now an adult, Lindsey and her husband, Travis, operate a cattle herd and farm of their own.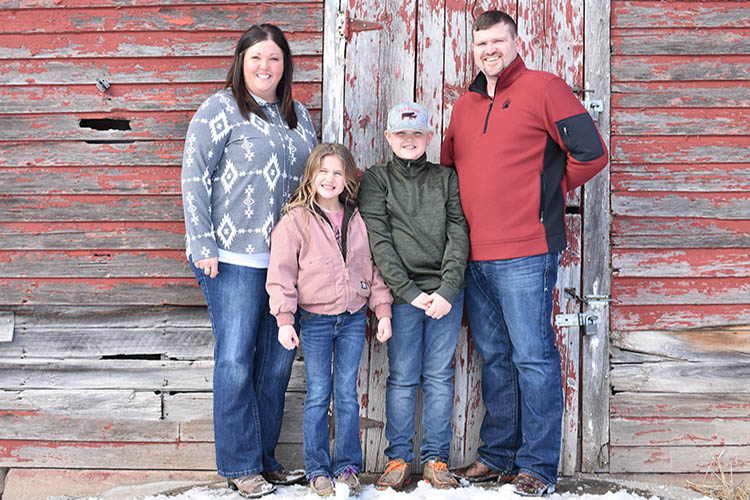 Getting Started
Lindsay purchased her first cattle with the help of a youth loan from USDA's Farm Service Agency in 1994. At the time, she was involved in 4-H and the Nebraska Junior Simmental Association. She purchased two head of Simmental heifers to show for 4-H and start her own herd.
Lindsay grew up and moved to a larger city for college, but always wanted to move back to rural Butler County, start her own family, and have a cattle herd and farm with Travis.  
When they returned home after seven years away, that dream became possible with the help of FSA's Direct Farm Operating Loan program, allowing them to purchase 10 head of Simmental cattle in 2011.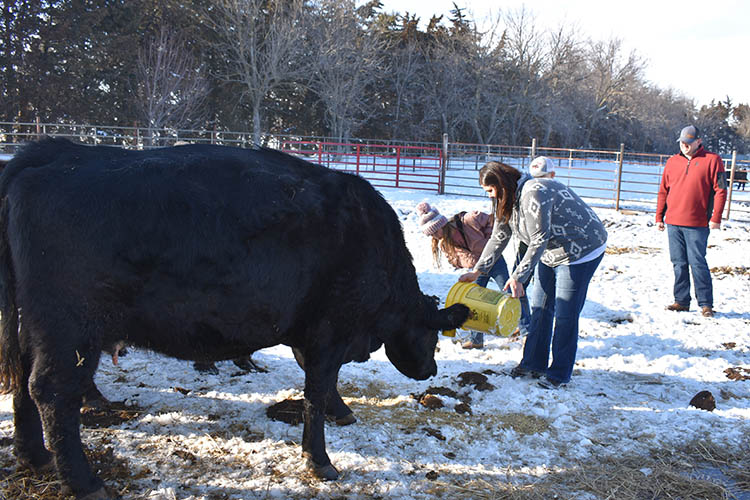 Crunching the Numbers
Lindsay and Travis took another leap a little over two years later, when a piece of land they were interested in came up for sale. The couple worked with staff at their local USDA Service Center and their local bank to explore their financing options.
After discussion and crunching the numbers, they found the right fit with the Beginning Farmer Down Payment Loan program through FSA. The program requires a cash down payment of five percent of the purchase price.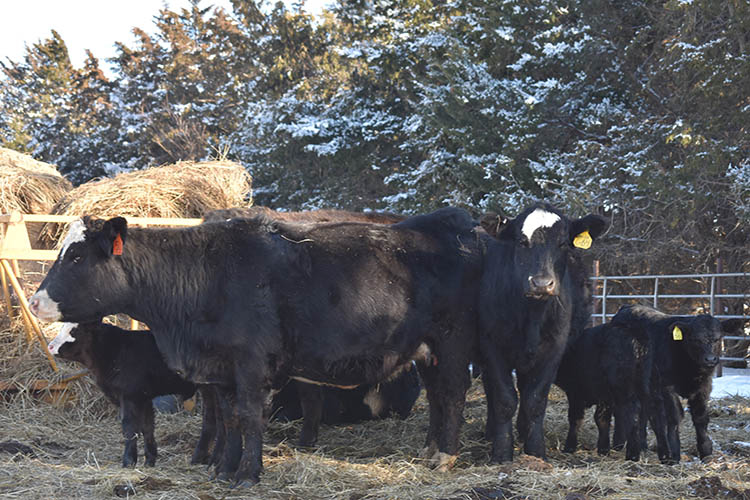 From securing land to financing the purchase of equipment, FSA's farm loans offer access to funding that supports America's next generation of farmers and ranchers.
"As a beginning farmer buying land, it can be difficult to find it, and even then, you might not be able to afford it," Lindsay said. "The FSA farm loan process has been an amazing experience. Not only were we able to get our dream place, we were able to capitalize on the low interest rates at the time."
Completing the farm ownership loan process took about three months. Lindsay said the development of a business plan was an important, and required, component of their application. Her 4-H and Youth Loan background helped with that process.
"FSA walked us through every step," she said. "We had documented what we'd done with our operating loan and that helped us with the business plan for the ownership loan."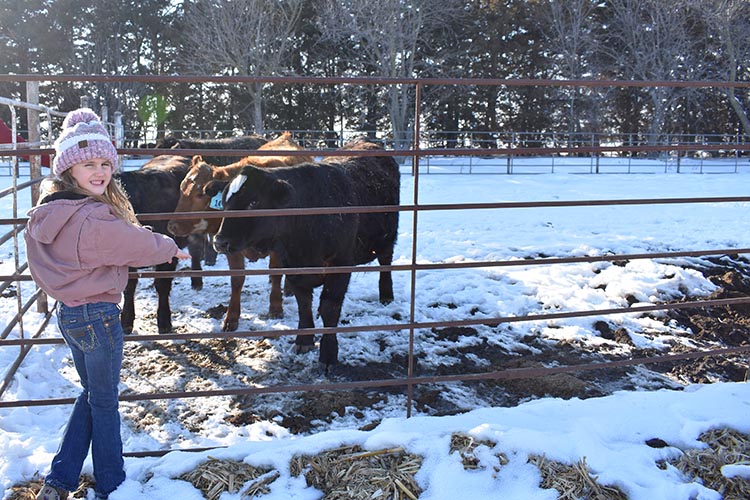 Challenge and Reward
Lindsay noted challenges to the process, particularly highlighting the five percent down payment. Having two children of her own, she said she can see that being a struggle for young families.
"You are just starting out, just starting a family, and don't have much extra to live on," Lindsay said. "But looking back now after eight years down the road, we see the benefit of coming up with that five percent. It has only helped us along the way."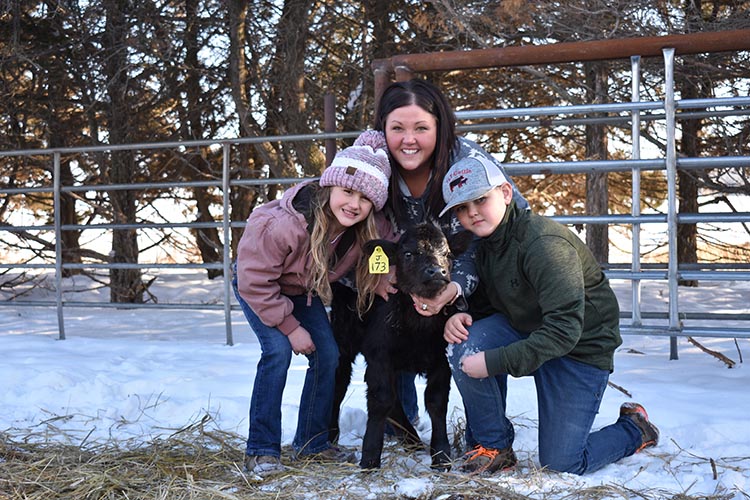 Lindsay encourages other farmers, and anyone interested in starting a career in agriculture to work with their USDA Service Center to understand available programs and "just get started."
"It can take you on a dream that you didn't even think was possible," Lindsay said. "I would tell other women to not be afraid and just take that leap."
More Information
Each Friday visit local farms, ranches, forests, and resource areas through our Fridays on the Farm stories. Meet farmers, producers, and landowners who are working to improve their operations with USDA programs.
USDA offers a variety of risk management, disaster assistance, loan, and conservation programs to help agricultural producers in the United States weather ups and downs in the market and recover from natural disasters as well as invest in improvements to their operations.
For more information about USDA programs and services, contact your local USDA service center.

Bobbie Kriz-Wickham is the public affairs and outreach coordinator for USDA's Farm Service Agency in Nebraska.