This Friday meet Alex Winters, a private forest owner in Washington County, Ohio. The white oak tree, found primarily in southeastern Ohio, is a versatile species favored by humans and wildlife. Though mature white oak trees still dominate woodlands, young trees and saplings are not growing in the understory to replace the older generations, threatening the future of the tree species. Researchers and conservation experts have found that active forest management is key to its survival, and private forest owners, like Alex, are helping by implementing conservation practices.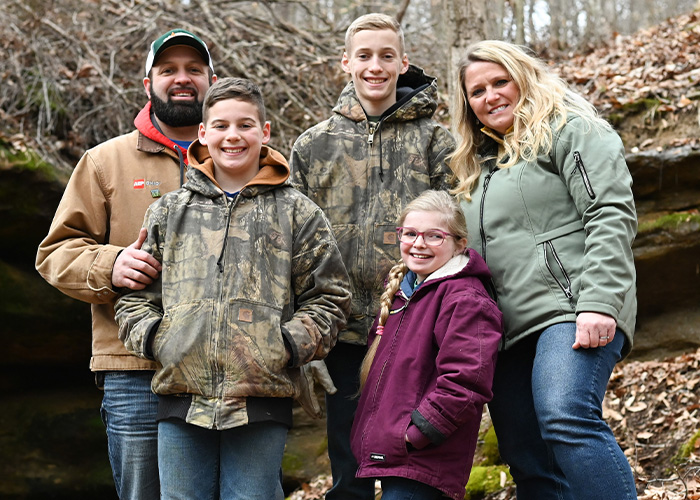 "There are a lot of tree species that grow faster than white oaks," Ohio Division of Forestry (ODNR) State Service Forester Cameron Bushong said. "These trees will quickly overtop white oaks, blocking saplings from sunlight and competing for valuable nutrients." 
Getting Assistance 
Alex and his family love the woods on their property. However, when they first bought the land, it was apparent that the woodland had suffered from neglect, resulting in invasive species overgrowth.  
"My parents owned one acre of land that adjoined the Veto Lake State Wildlife Area that I would play in as a boy," said Alex. "I had a high standard set at a young age of what a mature hardwood forest should look like. As I got older, I realized that the majority of woods in southeast Ohio do not look like the state property that I grew up around." 
Alex tapped into state and federal resources to improve the forest's health, reaching out to USDA's Natural Resources Conservation Service (NRCS) and ODNR to find resources to help him improve the woodland.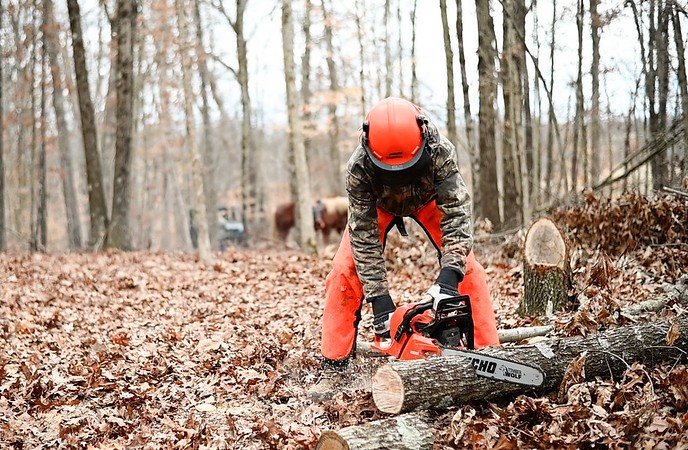 He worked with NRCS District Conservationist David Bauerbach to get financial and technical assistance to improve his woodland through both the Environmental Quality Incentives Program (EQIP) and Conservation Stewardship Program (CSP).  
"Alex has worked with us over the years to put a lot of conservation practices and enhancements on the land," said David. "He used our financial programs, which are designed to incentivize and offset the cost of bringing conservation practices and management into the operation." 
Seeing the Benefits 
With financial and technical assistance through NRCS and ODNR's forest management programs, Alex was able to target his management goals, which included increasing white oak regeneration and building wildlife habitat for hunting and recreation.    
"Since we started implementing some of the practices in our forest management plan you can definitely see the benefits," he said. "After we had children, investing in our woods seemed like a good idea. It's something that we can pass on to them eventually and enjoy together now as a family to come hike, have a place to hunt, ride four wheelers, to camp."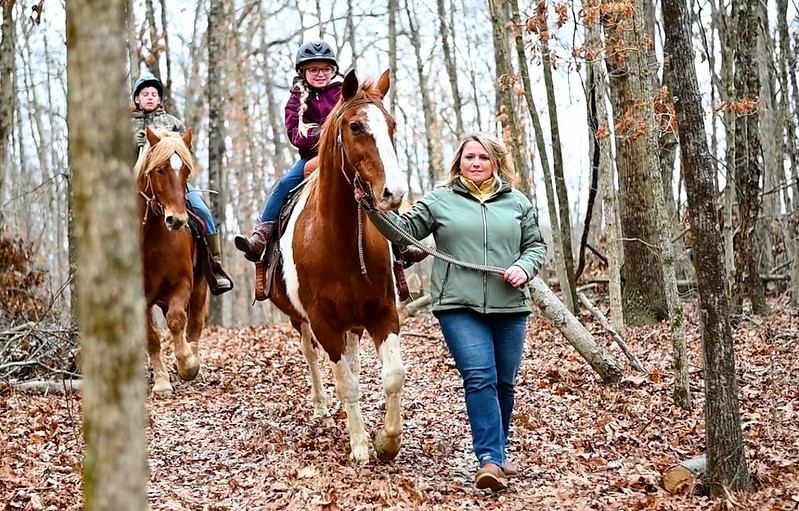 Crop tree release is one of the conservation practices put in place. This singles out desired trees, or "crop trees," and prevents resource competition by reducing or eliminating some of the less desirable species surrounding the tree. This thinning method improves the health, vigor, and growth rate of the selected crop tree.   
Alex chose to focus on white oaks, and in some instances, girdled the competing species, another conservation enhancement that NRCS funds. Tree girdling removes the bark and cambium from the circumference of the trunk.     
"The NRCS, Soil and Water Conservation Districts, and Ohio foresters have really educated me," he said. "The financial incentives from EQIP and CSP have helped me complete some of these management practices faster than I would have been able to on my own. These resources really allow you to build your own family legacy."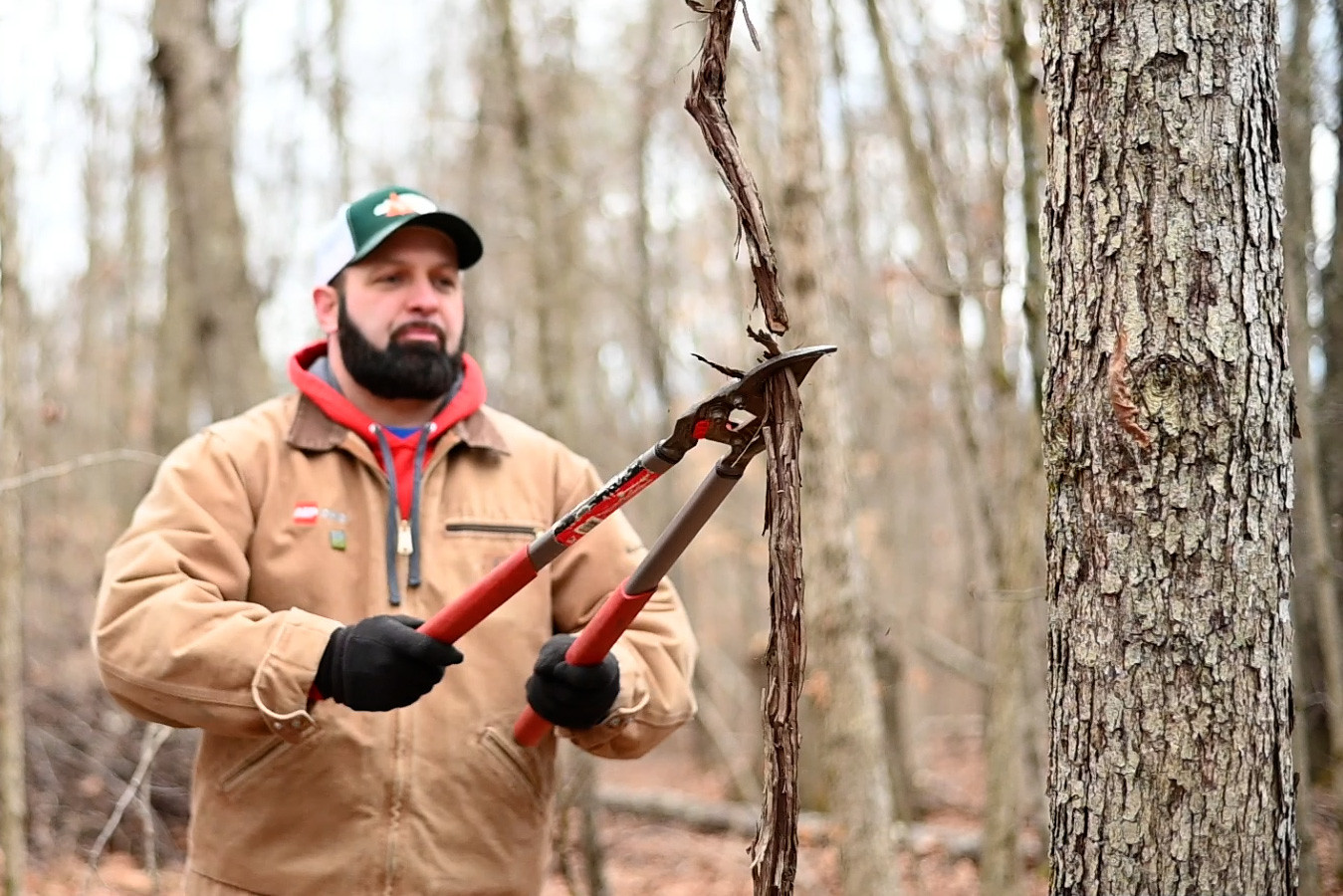 Alex is happy with the results, which is not only improving the overall stand health for potential timber harvests down the road but offering immediate wildlife habitat benefits. 
"I've seen more wildlife in the area, particularly deer and turkey that are attracted to the white oak acorns," he said. "I love hunting in our woods with my boys, like my father did with me. I value those times with them, making memories that I hope they will always carry with them." 
More Information 
Visit local farms, ranches, forests, and resource areas through our Fridays on the Farm stories. Meet farmers, producers and landowners who are working to improve their operations with USDA programs. 
USDA offers a variety of risk management, disaster assistance, loan, and conservation programs to help producers weather ups and downs in the market and recover from natural disasters as well as invest in improvements to their operations. Learn about additional programs. 
For more information about USDA programs and services, contact your local USDA service center. 
Brooke DeCubellis is a public affairs specialist for NRCS in Ohio.