This Friday meet Avah and JJ Walzak, siblings from Meadowlands, Minnesota. These young farmers are busy growing independent cattle operations to carry on a cattle legacy as the fourth generation of their family farm.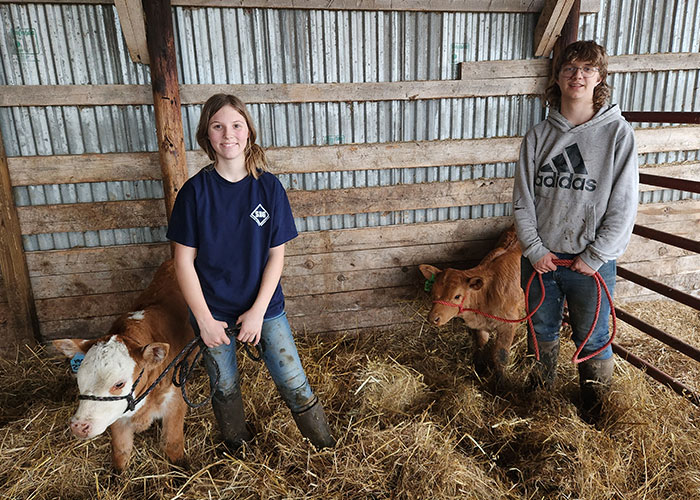 "Our dad and grandpa have their own 75 cow-calf pair operation growing corn, alfalfa, and grass hay," Avah said.
The Next Generation
Their dad, Mike Walzak, farms in the small, rural town of Meadowlands. The siblings have been by their dad's side on the farm for as long as they both can remember. "My dad started our farm here in Meadowlands, but my grandpa was the first generation to farm," Mike said.
Both Avah, now 13, and JJ, 16, have helped with feeding cows, calving, administering vaccinations, moving cattle to pasture, and a variety of other farm chores. JJ added, "I also help make hay, do field work, fix fences, and anything else that comes along with raising cattle." Agriculture is engrained in who they are.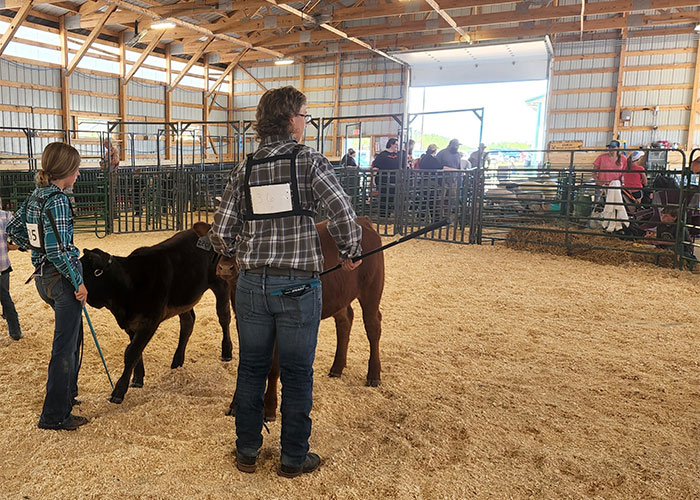 In 2019, Avah and JJ started showing cattle in 4-H at their local county fair. Through hard work and determination, they were also able to show animals at the Minnesota State Fair. The Walzak siblings found a passion for raising and working with cattle while showing for 4-H, which inspired them both to start growing their own beef herds in 2022.
Working with FSA
Avah and JJ were able to secure financing to expand their projects through the youth loan program from USDA's Farm Service Agency. FSA makes loans to individual young people to start and operate modest sized income-producing projects in connection with their participation in 4-H clubs, FFA, a Tribal youth group, or similar agricultural youth organization.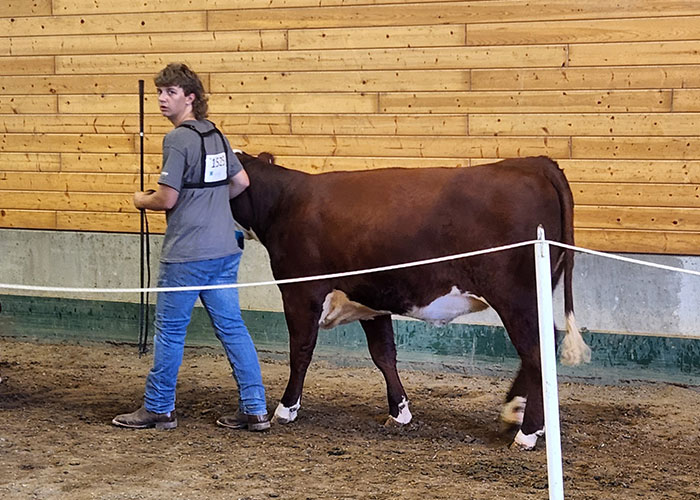 "My interest in the Hereford breed came from my dad and showing animals in 4-H," said JJ. "FSA allowed me to buy the breed of cows I really like." With his youth loan, he was able to buy three open registered Hereford heifers. "I will have my first set of calves this year. I now have cows of my own to show for 4-H and can continue growing my herd to help pay for college," he added.
With her loan funds, Avah bought two registered, bred Limousin heifers. "One had a bull calf, and one had a heifer," she said. "I showed one of the cow-calf pairs at the county fair this summer and I really enjoyed showing my own animals. I am excited to watch my herd grow." Avah is saving money to put towards college for pursuing a degree in agriculture.
With the help of Farm Loan Analyst Kristy Lilienthal, and the FSA farm loan team in Mora, Minnesota, Avah and JJ Walzak are continuing a generational tradition of raising beef cattle.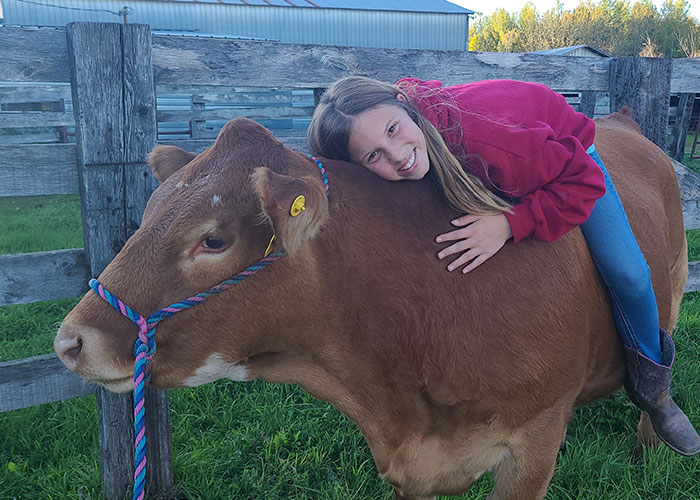 More Information
Visit local farms, ranches, forests, and resource areas through our Fridays on the Farm stories. Meet farmers, producers and landowners who are working to improve their operations with USDA programs.
USDA is here to help farmers, ranchers, and foresters get the farm loan support they need to be successful. Whether you're a new farmer just getting started or a seasoned rancher in business for decades, we have farm loan options to help you meet your goals. Learn more at farmers.gov/loans.
USDA offers a variety of risk management, disaster assistance, loan, and conservation programs to help producers weather ups and downs in the market and recover from natural disasters as well as invest in improvements to their operations. Learn about additional programs.
For more information about USDA programs and services, contact your local USDA service center.
Ellyn Oelfke is the communications and outreach coordinator for FSA in Minnesota.