This Friday meet Catherine Puckett, a lifelong mariner and seasoned shellfish farmer of Block Island, Rhode Island. She began her journey working for Block Island Shellfish Farm before purchasing the operation 13 years later. A single mother, Catherine continues to grow and diversify her ocean farm with some help from her daughters, Pearl and Luna.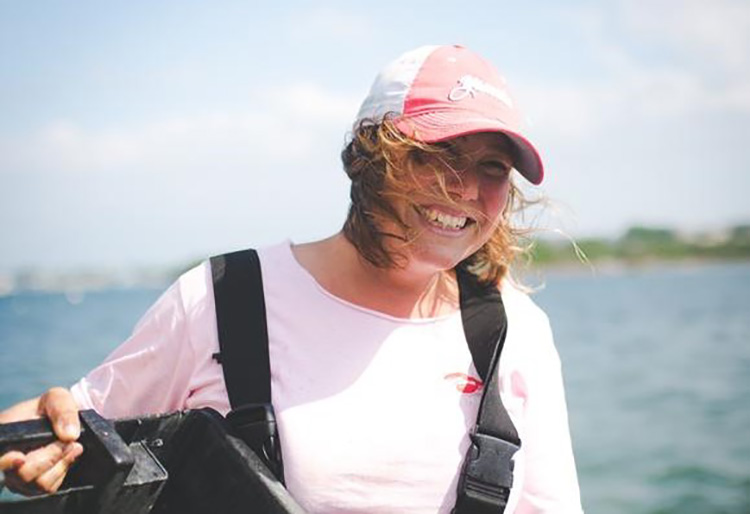 Caring for the Ocean
Restorative ocean farming helped Catherine integrate new ideas into her existing farming operation by growing quahog clams, scallops, and most recently, sugar kelp, to help revitalize the ocean's ecosystem. 
Regenerative ocean farming is free of agrochemicals, fertilizer, or antibiotics. These engineered ecosystems contain kelp and bivalves that filter the water and sequester carbon and nitrogen. The shellfish grown alongside kelp benefit from reduced ocean acidification and provide habitat for juvenile fish and invertebrates.
According to GreenWave, regenerative ocean farming has been identified as a key solution to climate change. It has the power to sequester carbon on land and sea, reduce methane production in livestock through kelp feed, rebuild marine ecosystems, enrich soil with kelp fertilizer, and address the global plastics problem.
"As a lifelong mariner, and lover of the sea, I'm so proud to be a regenerative ocean farmer," Catherine said.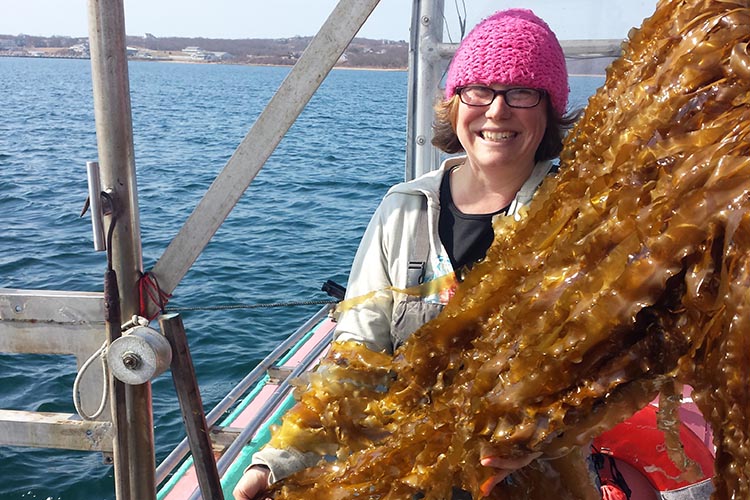 Boosting the Business
Needing financial assistance to help her purchase seed, equipment, and a work boat, Catherine met with USDA's Farm Service Agency in 2017 to apply for a microloan.
"The FSA microloan program not only gave a leg up to a single mother struggling to find a way to work up and out of poverty, but allowed me to do so doing something fulfilling to my soul and beneficial to the environment," she said.  
Catherine is currently working on her next goal. She was recently approved for an FSA farm ownership loan to purchase two acres on Block Island where she plans to build a processing facility for her products. Not only will this allow her to expand her ocean farm, but it will also help her get the necessary permits for processing and for selling her products in both retail and directly to consumers.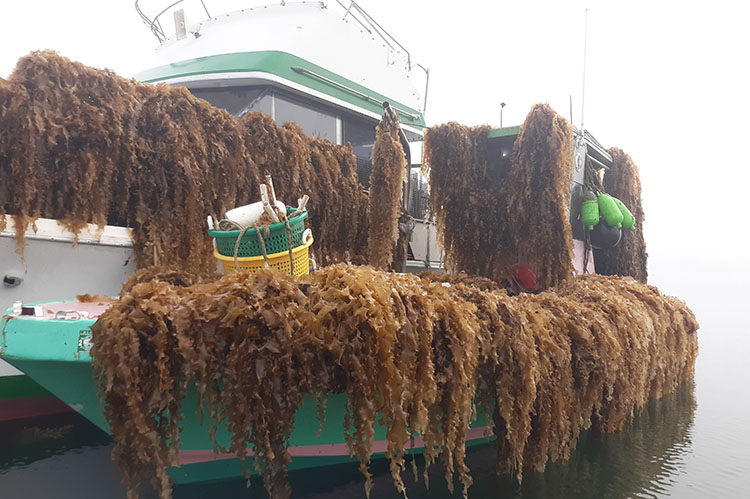 "Shellfish are highly regulated," she said. "Having a licensed facility for shucking, packing, shipping, or processing of value-added farm products is going to give my business an enormous boost in flexibility and profitability."
Purchasing the two acres also allows her to expand into farming on land. Her vision is to bring regenerative ocean farming and organic farming together by processing kelp into a high-quality organic fertilizer to use on her land farm where she will grow healthy organic food.
"I'm so excited to be starting this new venture and taking my farm business to another level," said Catherine. "I think of where I started just a few years ago versus the exciting point I'm at now where the farm is really about to take off. I was alone with two babies, no job, and no work history since I had been a stay-at- home mom, just a lease on my farm and a ton of clams buried in the mud with no money to get the business off the ground. Now, I'm able to make a living and give my kids such a unique upbringing. I couldn't have gotten here without the help of FSA loan programs."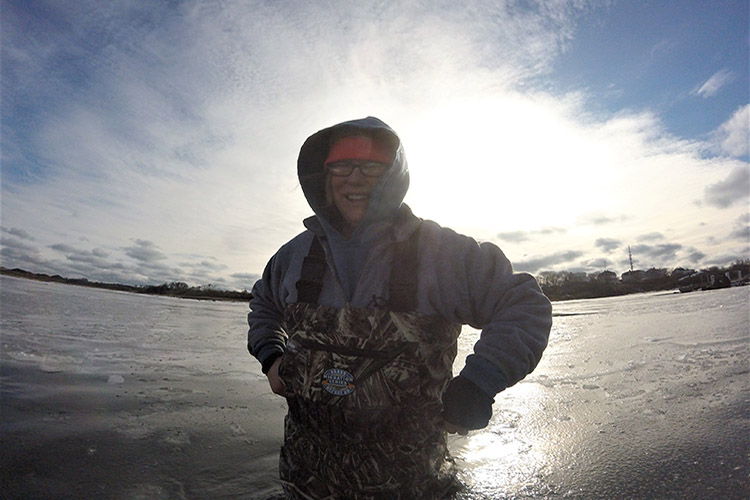 More Information
Each Friday visit local farms, ranches, forests and resource areas through our Fridays on the Farm stories. Meet farmers, producers and landowners who are working to improve their operations with USDA programs.
USDA offers a variety of risk management, disaster assistance, loan, and conservation programs to help agricultural producers in the United States weather ups and downs in the market and recover from natural disasters as well as invest in improvements to their operations. Learn about additional programs.
For more information about USDA programs and services, contact your local USDA service center.

Leila Naylor is the communications coordinator for FSA in Rhode Island.