This Friday meet siblings Allison Jaswell Molis and Chris Jaswell, fourth-generation owners and operators of Jaswell's Farm located in Smithfield, Rhode Island, the state's Apple Valley. The farm consists of 80 acres, 20 of which are apple orchards producing 12 different varieties. In addition to apples, they grow an assortment of specialty flowers and vegetables, including asparagus, cucumbers, summer and winter squashes, pumpkins, sweet corn, and tomatoes. Even though most of Smithfield's orchards have faded away, Jaswell's Farm continues to thrive.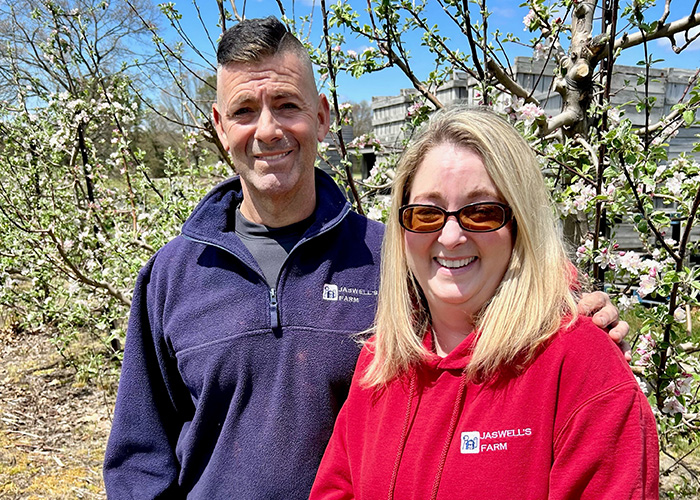 The Family Business
The farm was started by their great-great-grandfather, Nicholas Jaswell, in 1899. Chris and Allison took over the operation in 1999, a century later. Like their parents, Richard and Pat, they have worked diligently to continue to grow the farm's business while maintaining excellent relationships with their customers.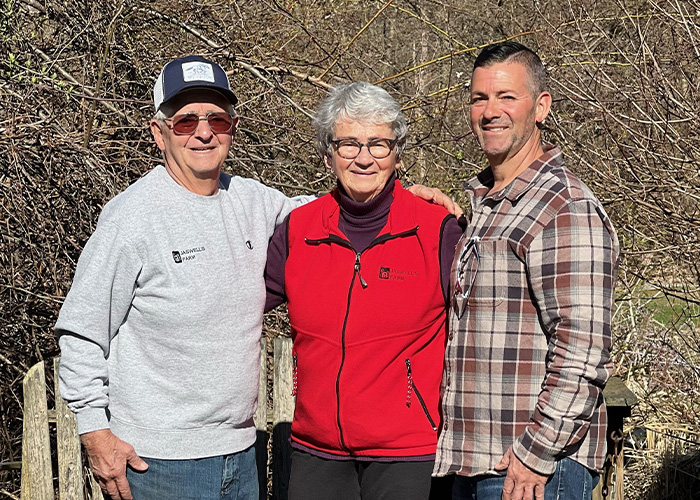 Having been in operation for over 120 years, the farm has grown to include a cider mill, farm stand, and an on-site bakery. Jaswell's Farm is a fall-time destination for visitors to pick apples, pumpkins, and sunflowers.
While running the farm is hard work, it has also provided them the ability to spend more quality time with their families.
"Family business isn't like a typical business," said Allison. "There are a lot of dynamics that go into it. You don't get to leave it at work, you take it home. Quite often, when you see historical ownership, they don't typically survive past the second generation."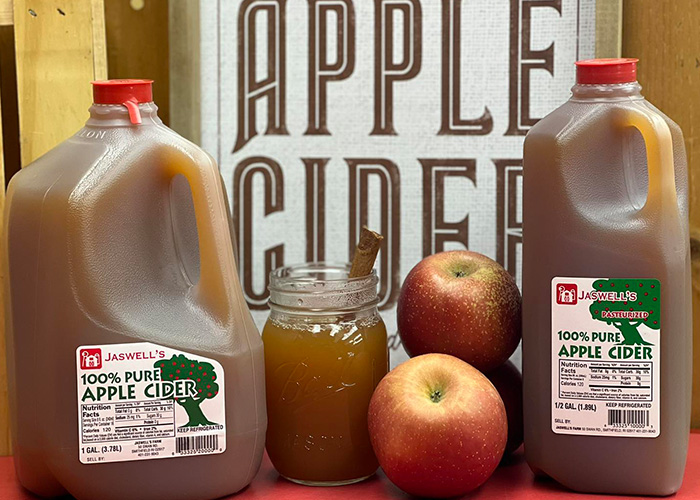 Thankful for Disaster Assistance
Chris and Allison have participated in different USDA programs over the years, and they're especially thankful for the programs that have helped the farm recover from weather-related crop losses.
While they insure their apples through federal crop insurance, Allison and Chris annually enroll their other crops in the Noninsured Crop Disaster Assistance Program. Administered by USDA's Farm Service Agency (FSA), this program provides financial assistance to producers of noninsurable crops when low yields, loss of inventory, or prevented planting occur due to natural disasters. Additionally, FSA's Emergency Relief Program provided Allison and Chris with assistance to offset the impacts of natural disasters that occurred in 2020 and 2021.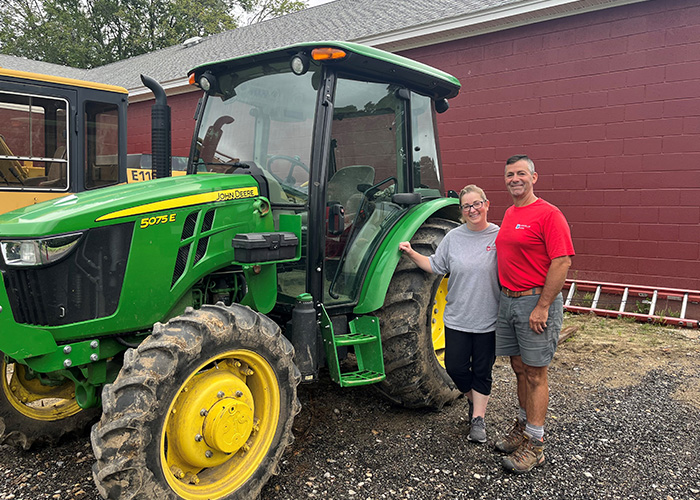 "We are extremely grateful to our local USDA offices for their continued support," Allison said. "We have been participating in different programs since the late 1980s and could not have completed our improvements without their support. It truly is a 'there's no Jaswell's Farm without USDA.'"
"The Rhode Island FSA team is incredible in providing gentle reminders for those deadlines that we can sometimes forget," said Chris. "USDA is instrumental in our continued survival."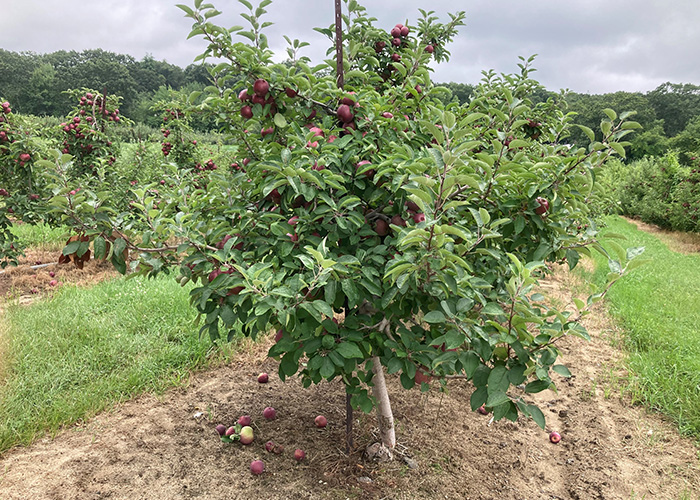 More Information
USDA offers a variety of risk management, disaster assistance, loan, and conservation programs to help agricultural producers in the United States weather difficulties in the market and recover from natural disasters as well as invest in improvements to their operations. Learn about additional programs.
For more information about USDA programs and services, contact your local USDA service center.
Leila Naylor is the communications coordinator for the USDA Farm Service Agency in Rhode Island.