The nomination period for the USDA Farm Service Agency's annual county committee elections began June 15 and continues through Aug. 1, 2023. Throughout the nomination period, we'll be introducing county committee members from across the nation. This week, meet Coy Poitier of Lancaster, Texas, and Chairman of the Dallas FSA Urban County Committee (UCOC).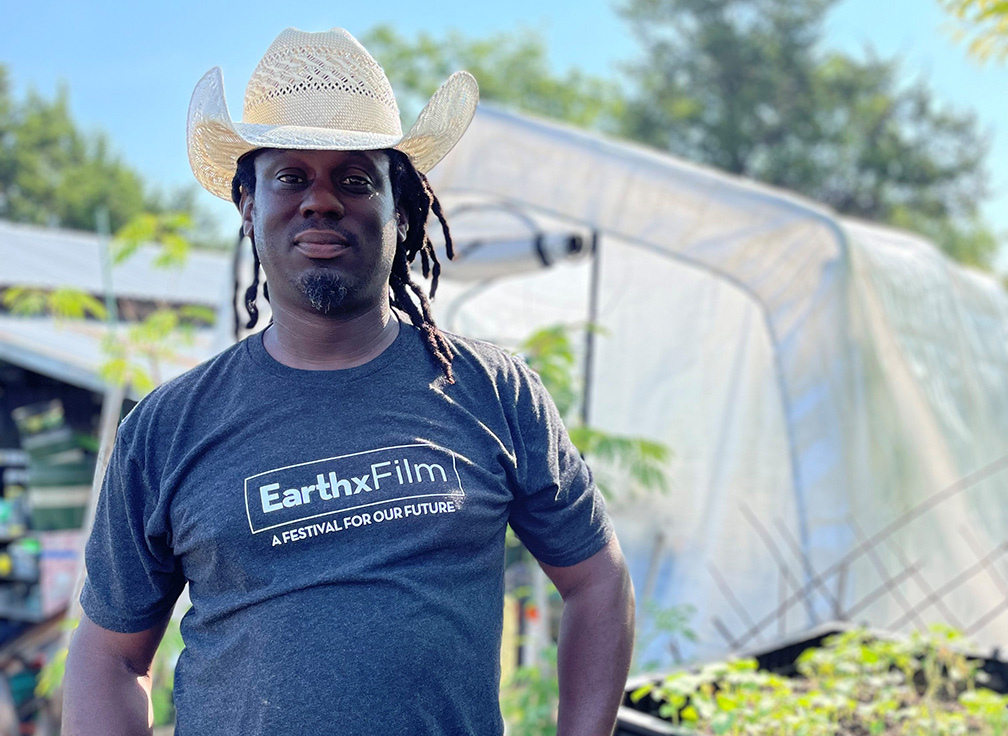 A Calling to Help
Coy started farming after graduating from Texas A&M University's Texas Master Gardener program conducted by the Texas AgriLife Extension Service in 2020. He is now the executive director of the FAWC Conservatory of Arts and Sciences, a non-profit public charity located in Lancaster, Texas. This one-acre urban farm is an educational center that teaches the community how to start, grow, and maintain an urban farm. The farm is managed by Coy and his wife, Katrina, both Texas-certified master gardeners. They currently have over 40 fruit trees, a vegetable garden, a vineyard, and a greenhouse with a 100-gallon aquaponic tank and a seed-planting station.
"I believe it is my calling to help people learn how to grow their own food. While running an after-school program in 2019, we discovered that most of our students were attending the program just to eat a snack," Coy said. "My wife and I were shocked to find out that the snack could be their last meal of the day. We changed our focus to not only feeding the children, but also teaching them and the community how to grow their own food."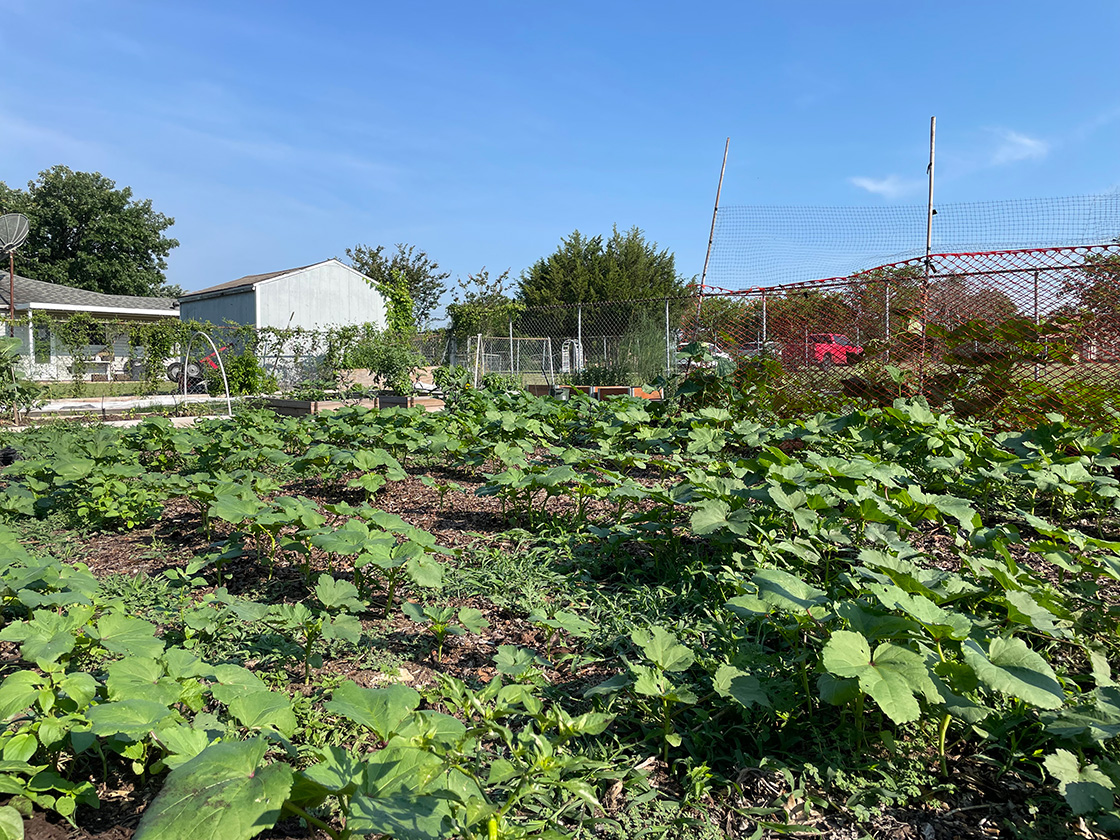 In addition to their urban farm, Coy and Katrina recently launched an urban agriculture startup company, Poitier and Associates, specializing in creating environmentally-sound landscapes and food-secure communities in the Dallas-Fort Worth Metroplex. Their future location will include an all-in-one indoor farm, consulting firm, and market where they will sell produce and other healthy products. They've also launched a podcast, Gardening with Kat and Coy, to promote food security, urban farming, and living healthier lives.
"Urban farming and teaching people how to grow has been my passion and mission," he said.
A Part of the Conversation
The Dallas UCOC is one of 17 around the United States dedicated to urban agriculture. These committees work to encourage and promote urban, indoor, and other emerging agricultural production practices. Additionally, the UCOC's may address areas such as food access, community engagement, support of local activities to promote and encourage community compost, and food waste reduction.
County committee members are elected by their peers to serve as a direct link between the agricultural community and USDA. Producers on the committee help deliver FSA farm programs at the local level, and work to make federal farm programs serve the needs of local producers.
Each year, FSA accepts nominations for a certain Local Administrative Area and the LAA up for election rotates each year.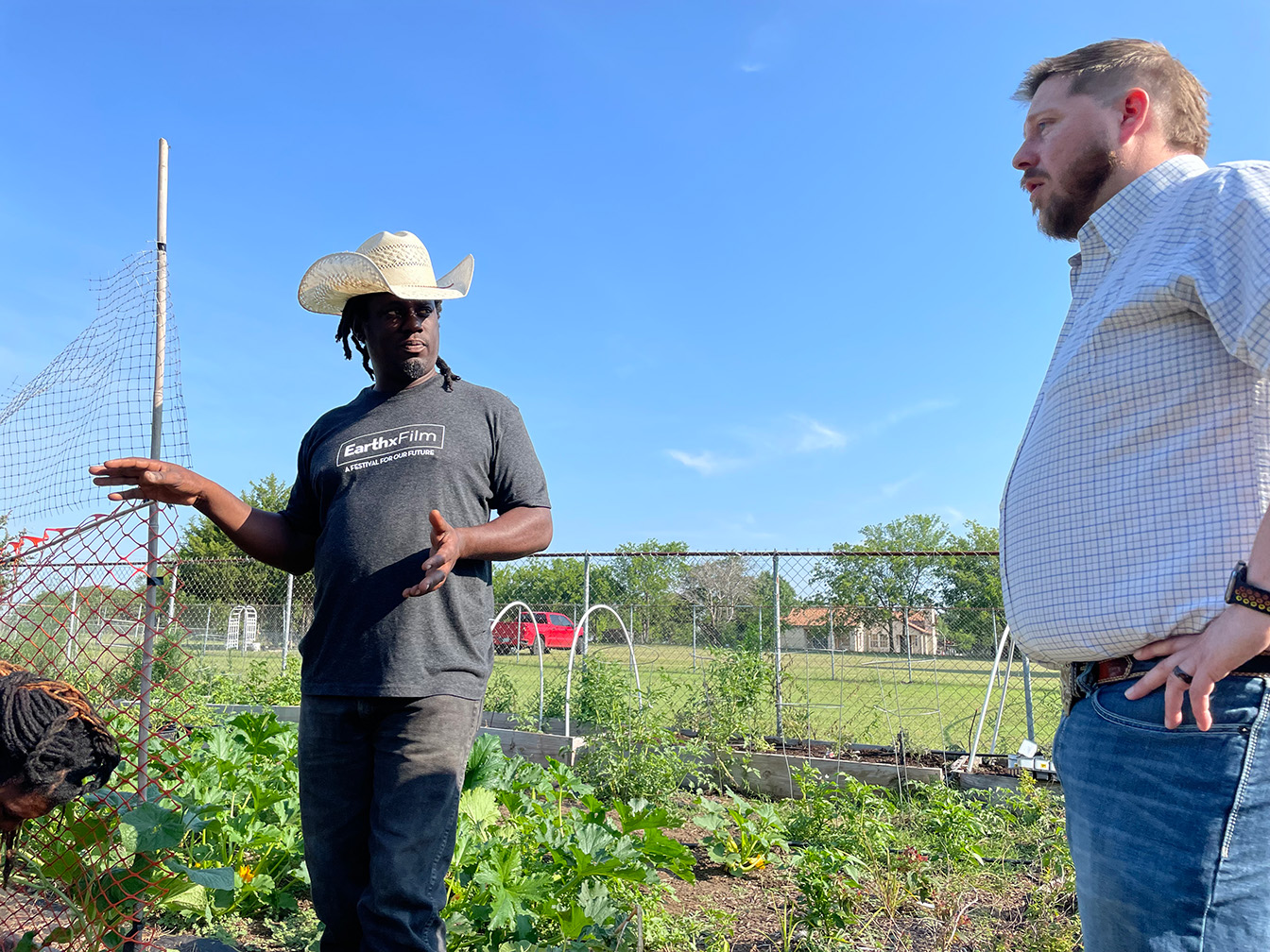 Coy was elected to the Dallas UCOC in 2022 and served as chairman in 2022 and again in 2023. In this role, he works to ensure that all urban farmers in his elective area are aware of all the benefits and opportunities that USDA offers through FSA and the Natural Resources Conservation Service. This includes encouraging other farmers to visit their local USDA Service Center to register for a farm number.
"I want the voices of the traditionally unheard farmers to be heard. To do that, I needed to be part of the conversation, and being on the committee gives me a chance to do so," Coy said.
In addition to the UCOC, Coy has served on various boards and commissions in Dallas County for over 12 years. He currently serves an appointed position on the Dallas County Historical Commission.
"As a citizen and active member of the urban farming community, I believe it is my responsibility to serve," he said. "I love helping all farmers, and being on the Urban COC gives me a chance to promote and advocate for urban farmers and urban agriculture in the Dallas-Fort Worth Metroplex."
More Information
For more information on FSA county committee elections, contact your local FSA office or visit fsa.usda.gov/elections.
Joshua Coleman is the communications and outreach coordinator for FSA in Texas.