In this Ask the Expert, Kelly Dawson, Program Manager for the USDA Farm Service Agency (FSA) in Washington, D.C., answers questions about the Seafood Trade Relief Program (STRP). This program provides funding for fishermen impacted by retaliatory tariffs. Kelly oversees the implementation, policy, procedures, and oversight of the program.
Kelly has worked with FSA price support programs at the county, state, and national levels for more than 30 years. She and her family have owned a cow-calf operation in Howard County, Maryland, for more than 70 years. They also grow corn, soybeans, wheat, and alfalfa hay crops. In her spare time, Kelly enjoys gardening with her husband and saltwater fishing with her sisters.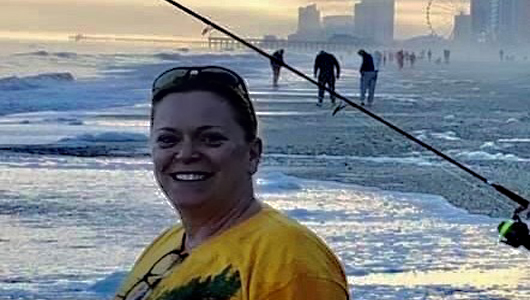 What is the Seafood Trade Relief Program?
STRP is funded through FSA and helps fishermen impacted by retaliatory tariffs levied by foreign governments. USDA is providing $530 million to support the U.S. seafood industry and impacted fishermen.
 
Who is eligible to participate?
If you're a U.S. commercial fisherman with a valid federal or state license or permit to catch seafood to sell or transfer the catch to another party, you're eligible to participate. If transferred to another party, the other party must be a legally permitted or licensed seafood dealer. The catch can also be processed at sea and sold by the same legally permitted entity that harvested or processed the product.
Seafood that qualifies must have been subject to retaliatory tariffs and suffered more than $5 million in retaliatory trade damages. The species included in STRP funding include Atka mackerel, Dungeness crab, King crab, Snow crab, Southern Tanner crab, Flounder, Geoduck, Goosefish, Herring, Lobster, Pacific Cod, Pacific Ocean Perch, Pollock, Sablefish, Salmon, Sole, Squid, Tuna, and Turbot.
How do I sign-up?
You can submit an application through your local USDA service center.
Our service center staff can walk you through each step of the process. We also have a national call center set up, where you can speak with a USDA employee who can answer your questions. For assistance, please call 877-508-8364. There are operators available who can provide assistance in multiple languages.
We understand that many fishermen have never worked with USDA before, and we want to make it as easy as possible to get them the help they need.
Where can I find more information?
A great place to start is farmers.gov/seafood. You'll find the application forms, frequently asked questions, payment rates, and additional information.
Your local service center and our USDA call center can help as well.
Is there an application deadline?
We just extended the deadline to give fishermen additional time to sign up. The new deadline is January 15, 2021.
How has the program been received so far?
USDA has paid more than $140 million on nearly 6,000 applications, with approximately 2,700 applications in process. We expect to continue receiving applications as word about the program continues to spread.
We want fishermen to know this is not a first-come, first-served program. Our intention is to provide all qualified applicants with relief for 2019 landings of eligible seafood. If you're a fisherman who meets the criteria, we encourage you to apply to get the relief you need.
All USDA Service Centers are open for business, including those that restrict in-person visits or require appointments. All Service Center visitors wishing to conduct business with FSA, Natural Resources Conservation Service, or any other Service Center agency should call ahead and schedule an appointment. Service Centers that are open for appointments will pre-screen visitors based on health concerns or recent travel, and visitors must adhere to social distancing guidelines. Visitors are also required to wear a face covering during their appointment. Our program delivery staff will continue to work with our producers by phone, email, and using online tools. More information can be found at farmers.gov/coronavirus.    
Erika Cross manages Strategic Communications at USDA. She can be reached by email at erika.cross@usda.gov.