This Friday meet Tim Yancey, a beginning farmer in Croghan, New York, who took over his family's 50-cow dairy farm in 2015. Since then, the challenges of the dairy industry haven't dampened Tim's spirt to continue what his family established in the 1830s.
Taking Over the Farm
While Tim grew up on the farm, he initially decided to take a different career path. After college he started a career in telecommunications in the Rochester area. After a few years, Tim felt the pull of the farm and returned home to work with his parents on the dairy in 2009. Sadly, since Tim took over in 2015, the dairy industry has been economically unstable every year.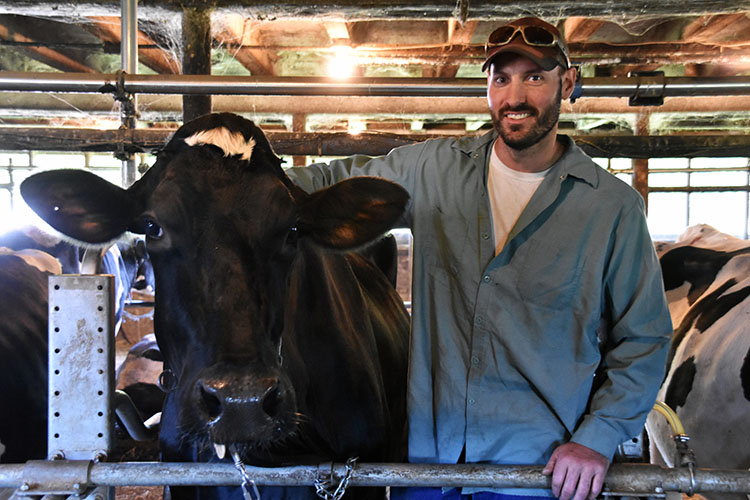 Several programs from USDA's Farm Service Agency have helped Tim through these years. One is the Dairy Margin Coverage program, which offers protection to dairy producers when the difference between the all milk price and the average feed price (the margin) falls below a certain dollar amount selected by the producer.
"It helped to keep me from falling further behind," Tim said. "I feel like there is no reason not to sign up for it. It was a no-brainer."
As part of his dairy operation, Tim grows corn and hay on about 200 acres. To protect his investment in these crops, he participates in FSA's Agriculture Risk Coverage and Price Loss Coverage programs on the corn acres, as well as the Noninsured Crop Disaster Assistance Program for the forage crop.
"The Lewis County FSA office has always been helpful, and they keep me on track with my paperwork so I'm eligible for these programs," he said. "They've always made me aware of programs that can benefit the farm."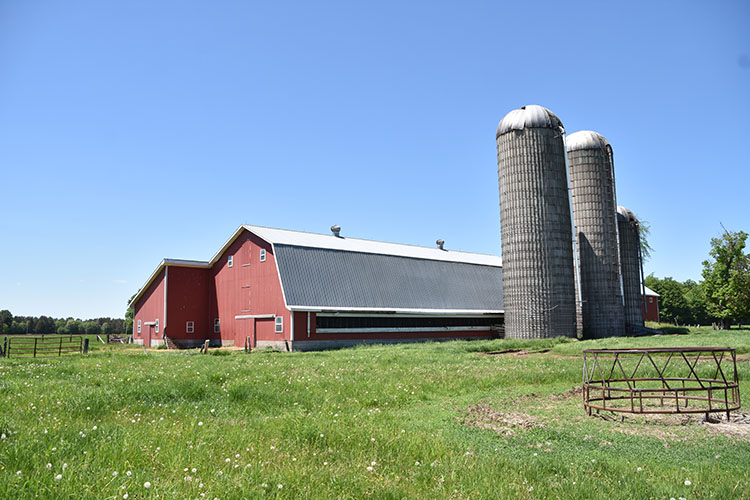 Operating in a Pandemic
At the end of 2019, economists predicted 2020 was going to be a great year for the dairy industry, a year where DMC probably wouldn't make any payments.
"Then obviously 2020 turned out as it did, and I got payments," he said. "I would have much preferred for 2020 prices to be what they were projected to be, but it cemented in my mind that DMC is worth taking part in because you don't know what's going to happen."
During the pandemic, Tim found some relief through the Coronavirus Food Assistance Program, which helped alleviate some of the economic hardships suffered by farmers.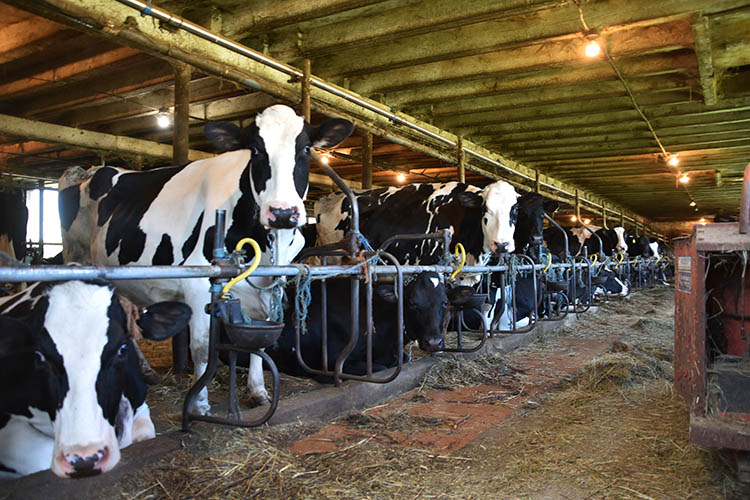 "CFAP payments helped me move forward instead of just standing still for a year," he said. "Honestly, CFAP made a big difference from a mental standpoint. Having struggled my first years in business, and then finally having the promise of a good year in 2020 where I think I can start to make up some ground, then that rug is pulled completely out from under you. CFAP made it feel like somebody cared and help was there. It was more than just the money, it felt like someone was saying you (farmers) are important, we do care about you."
When looking towards the future, Tim remarked that he has a "floating" five-year plan of upgrading the dairy to a robotic milking facility. The plan keeps floating to the next year, and the next year, but with his love of the cows and the land he's determined to make it happen.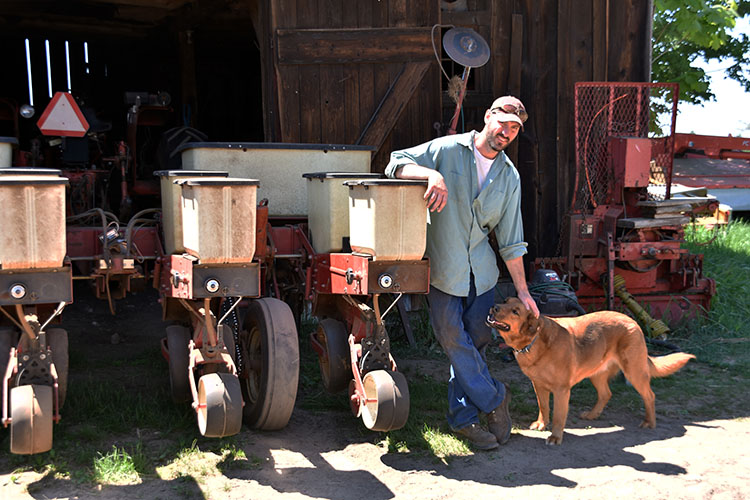 More Information
Each Friday visit local farms, ranches, forests and resource areas through our Fridays on the Farm stories. Meet farmers, producers and landowners who are working to improve their operations with USDA programs.
USDA offers a variety of risk management, disaster assistance, loan and conservation programs to help agricultural producers in the United States weather ups and downs in the market and recover from natural disasters as well as invest in improvements to their operations. Learn about additional programs.
For more information about USDA programs and services, contact your local USDA service center.
Lynnette Wright is a communications coordinator for FSA in New York.