Conservation in agriculture is vital to maintain the productivity and sustainability of America's working and non-working lands. USDA wants to help you improve and preserve your natural resources which can in turn positively impact the profitability of your operation. We have tools and programs available for you, and also offer free one-on-one support to help you address conservation concerns or plan for the future.
---
About Conservation at USDA
USDA's Natural Resources Conservation Service (NRCS) supports vital conservation efforts across America's working lands. NRCS helps American farmers, ranchers, and forest landowners make conservation work for them. They promote practices that help improve production, reduce input costs, and conserve natural resources for the future. 
NRCS and the Farm Service Agency (FSA) also provide financial resources to help producers fund conservation efforts. NRCS and FSA offer conservation programs for all types of agricultural operations and privately-owned forests and wetlands, whether you want to integrate conservation into your farm or ranch or conserve sensitive landscapes.
 

One-on-One Advice
Through one-on-one, personalized advice, USDA can work with you to find solutions for your unique conservation goals and business needs. Find your local USDA Service Center to start a conversation with a conservationist and learn more about available technical assistance.

Co-Investing in Solutions
USDA is dedicated to making investments alongside you in your operation and community. Our goal is to keep working lands in production through conservation efforts that help you address existing resource concerns and prepare for challenges that may lie ahead.
Visit your local USDA Service Center to learn more about available programs and services for your working land. USDA provides cost-share financial assistance programs, technical assistance, soil survey information, wetland and highly erodible land determinations, and more to support America's farmers and ranchers.
Providing Support Backed by Science and Research
Our conservation programs and practices are backed by science. USDA uses the latest technology and research to help you maximize the benefits of conservation efforts and improve the productivity of your working and non-working lands.
USDA also conducts research and shares data, findings, and standards with the public to enable you to make objective and reliable decisions about your operation. NRCS manages the largest collection of natural resources data archived in the world. Visit the NRCS data, maps, and analysis page to explore the technical resources that can be used for general farm, local, and area planning.
Conservation Concerns Tool
Learn about different types of conservation issues that might impact the productivity or natural resources on your farm, ranch, or forest by exploring the topics below.
You can also build a list of concerns to discuss with a local USDA conservation specialist.
Conservation at Work Video Series
Learn about the benefits of conservation practices directly from the farmers, ranchers, and forestland owners applying them with our new 90-second video series.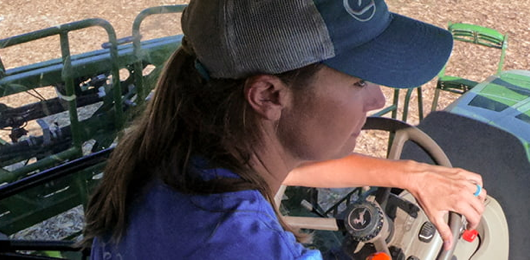 How to Get USDA Conservation Assistance
If you'd like to work with USDA to make improvements to land that you own or lease, getting started is easy. Follow the steps below to start the process.
Steps for USDA Conservation Assistance
Planning: Visit your local USDA Service Center to discuss your goals and work with staff on a conservation plan for your operation. Use our Service Center Locator to find your local office.
Application: With the help of USDA's Farm Service Agency or Natural Resources Conservation Service, complete an application for financial assistance programs.
Eligibility: As a part of applying, USDA Service Center staff will file paperwork to ensure you're eligible for assistance.
Ranking: USDA generally ranks applications according to local resource concerns.
Implementing: Put conservation to work by signing a contract and implementing conservation practices.
Learn more about how to get started with USDA, including documents you should consider bringing for your first Service Center visit.
Additional Resources
Resources
News
CRP-TIP creates opportunities to ensure expiring CRP contracts are used to support the next generation of producers by incentivizing transfer of land access and ownership. Learn more about these FSA programs from this CRP-TIP slide and video presentation
Find Your Local Service Center
NRCS uses a nine-step planning process whenever it begins a conservation planning project. Explore those nine steps to learn more about the planning process.
Explore a wealth of free soil, plant, and climate data and tools that can be used to help make informed decisions about agricultural practices, production, and the environment.