When the new American government was assembling its military forces at the beginning of the Revolutionary War, George Washington quickly realized that farmers often made the best soldiers. They were, after all, usually skilled with weapons for hunting and self-defense. Unlike townspeople, they were accustomed to being outdoors in all seasons and were more experienced and resourceful in adapting to rugged conditions and living off the land.
Today, US Navy Lieutenant Daniel Longwell carries on that proud tradition with a foot in both worlds. He and wife Joaquina tend their 63-acre farm in Pamplin City, Virginia, two days a week. The other five days, Joaquina oversees those operations while her husband serves as an aviation technology officer about 200 miles away at the Patuxent River, Maryland, Naval Air Station.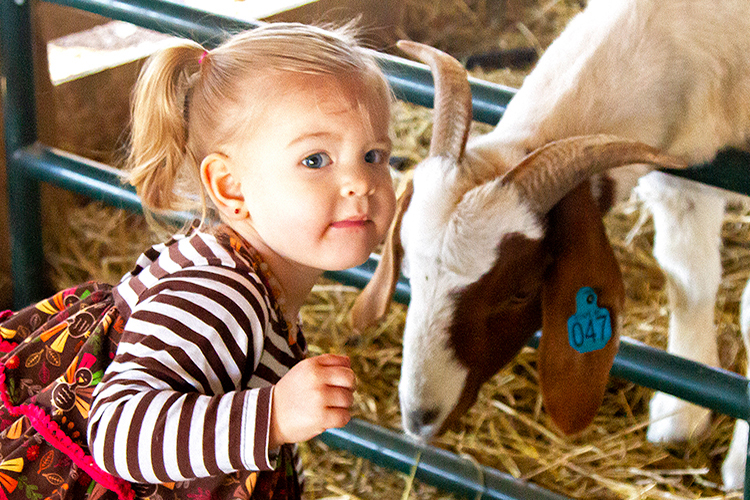 A Military Farming Family
Both Longwells grew up in Perry County, Pennsylvania. Even when they were shuttling around the country during the early years of their marriage, they had a shared vision of where they wanted to be. "We're farmers at heart," Joaquina said. "We've always realized that."
"We certainly considered waiting until I retired from the Navy before buying the farm in 2017," said Daniel, "but Joaquina loves growing things and I like being outdoors and doing almost anything outside. I'd missed so much of that during my Navy career and knew I had to get back to it."
Not long ago, Longwell even had his own "Revolutionary" moment. When tensions were high in the Middle East, he approached a commanding officer with a request George Washington might have found familiar: "I told my CO that I needed a day of leave before things got really busy because I had to get my corn in." The leave was granted for Longwell's brief return to the farm. Corn was probably the least of Longwell's concerns when he was deployed aboard the aircraft carriers Nimitz, John C. Stennis, and Abraham Lincoln. He has already served 20 years and is likely to complete another tour of duty on a carrier before his planned retirement in four years.
Then, Longwell intends to become a full-time farmer and father to their five children. He and Joaquina want to eventually raise and grow most of their food, selling the surplus at farmers markets. Daniel also has the parallel goal of making the property a haven for small game, which is his favorite form of hunting.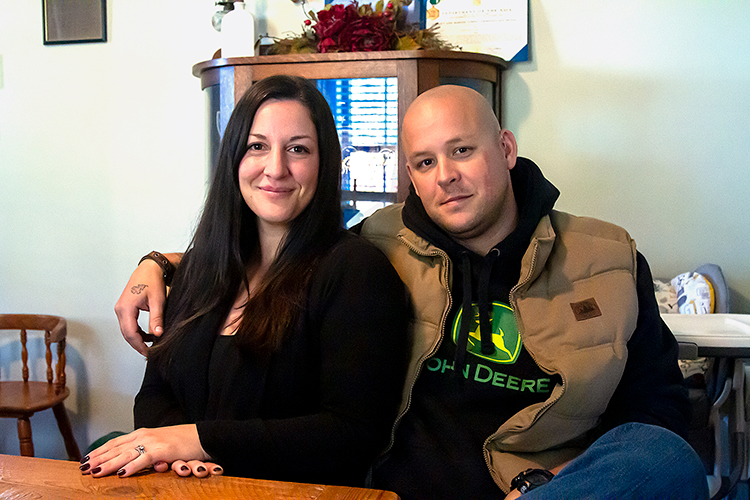 Partnering with USDA
The Longwells have worked closely with USDA's Natural Resources Conservation Service to develop a conservation plan to achieve their ambitious goals. District Conservationist Derek Hancock and other staff in the Farmville Service Center have provided support along the way. "Daniel and Joaquina are totally engaged with NRCS and committed to soil health," Hancock said. "I think they're going to do really well."
The Longwells have received financial and technical assistance in land management through the Conservation Stewardship Program. Their two active CSP contracts include reduced tillage techniques and cover crop practices to improve soil health. They also plan to install a high tunnel through the Environmental Quality Incentive Program to extend their growing season.
"What we could start doing right away, we did," Joaquina said. "We've always cover-cropped and we do low-till and no-till wherever we can. We've tried not to cut corners."
They aren't taking short cuts because their view is long-term. "This place right here is where we'll be," Daniel said. "I want to walk and hunt this land with my children and grandchildren."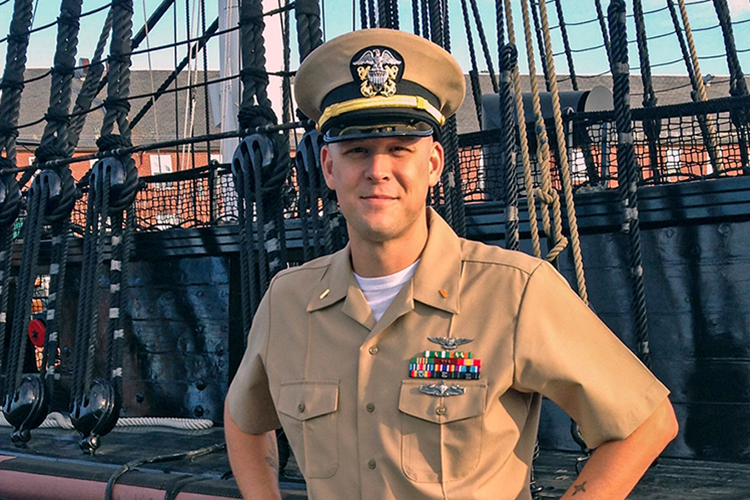 Resources for Beginning Farmers and Veterans
Are you a beginning farmer or veteran interested in transitioning into an agricultural career after military service? USDA offers a range of resources to help you finance your operation, get conservation assistance, find a mentor, and access risk management resources. Some USDA programs have set asides, or targeted funding, while others have reduced or waived fees for beginning farmers.
Learn more by visiting newfarmers.usda.gov, farmers.gov, or by contacting your local USDA Service Center.

John Markon is a Public Affairs Technician with NRCS in Richmond, Virginia. He can be reached at john.markon@usda.gov.