Agriculture brings so much value to our communities, including food production, open space, and economic prosperity. This is true no matter where an agricultural operation is located – whether rural or urban. USDA is committed to working with farms of all sizes and in all locations, including those in urban areas.
Our commitment includes opening new offices and providing staff expertise in urban communities to increase access to services designed to meet the unique operational needs of urban producers. Last month, Agriculture Secretary Tom Vilsack announced a series of investments in urban agriculture and food and market access, including $40 million for initiatives supporting urban and suburban producers. As part of that announcement, we are proud to highlight several new services and opportunities that our urban agricultural customers can look forward to and access in 2023 and beyond.
Visiting a New Urban Service Center
USDA works with agricultural producers through a network of more than 2,300 Service Centers nationwide. These Service Centers are where producers can meet face-to-face with Farm Service Agency (FSA) and Natural Resources Conservation Service (NRCS) employees to discuss their vision, goals, and ways USDA can help.
We're excited to announce that FSA and NRCS collaborated to open 17 new Urban Service Centers, which will offer personalized assistance with farm loans, conservation, disaster assistance, and risk management programs to producers in and near urban areas and communities. These new Urban Service Centers are located in: Albuquerque, NM; Atlanta, GA; Chicago, IL; Cleveland, OH; Dallas, TX; Detroit, MI; Grand Rapids, MI; Los Angeles, CA; Oakland, CA; Minneapolis-St. Paul, MN; New Orleans, LA; New York, NY; Philadelphia, PA; Phoenix, AZ; Portland, OR; Richmond, VA; and St. Louis, MO.
If you farm in one of these locations, we encourage you to reach out to your local Urban Service Center staff. If not, you can find the Service Center nearest you on our Service Center Locator.
If you're new to working with us, don't worry, we have a checklist on how to prepare for your visit and what to expect.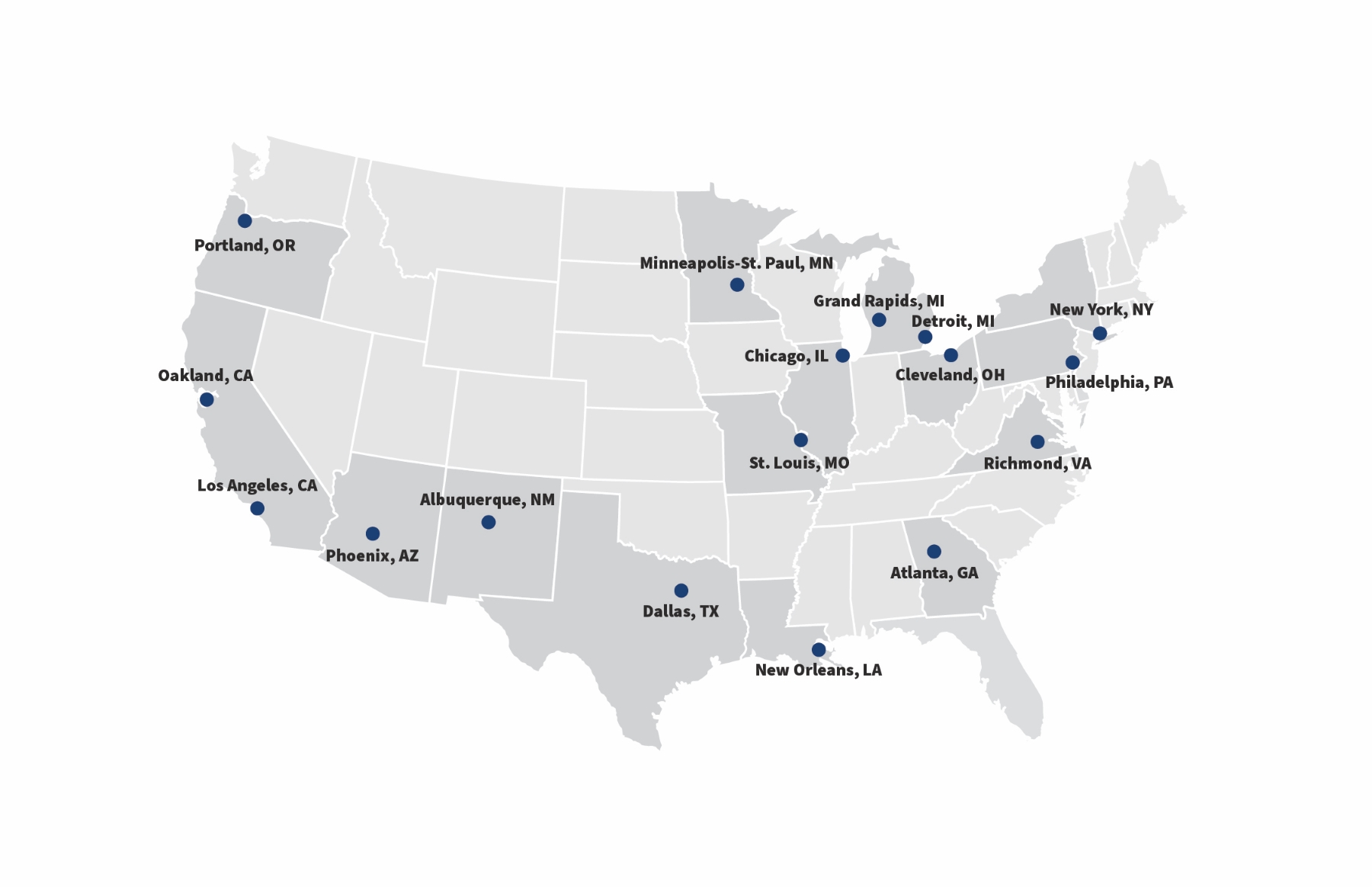 Serving on an Urban County Committee
Serving on an urban county committee is an important opportunity for urban producers to affect USDA priorities and funding. Urban county committee members make decisions that impact local urban growers, and share information with USDA staff to provide urban producers better and more efficient access to USDA programs and services. Urban county committee members serve as spokespeople on USDA's available resources and encourage and promote urban, indoor, innovative and other emerging agricultural production practices.
This year, USDA is adding 10 new urban county committees to the 17 that currently exist nationwide. The cities with new urban county committees will be Boston, MA; Columbia, SC; Denver, CO; Houston, TX; Jackson, MS; Kansas City, MO; Las Vegas, NV; Little Rock, AR; Memphis, TN; and Pittsburgh, PA.
To learn more about county committees, including urban county committees, visit the county committees webpage.
Taking Advantage of Training and Professional Development Opportunities
To make sure that the Urban Service Centers and urban county committees will be as effective as they can be, USDA is partnering with local and national organizations to train USDA staff about how best to serve urban producers. These organizations will also provide outreach, training, and technical assistance for producers and interested community members in urban areas. More information about professional development opportunities from our partners will be coming shortly.
Currently, USDA offers live and on-demand webinars on topics that are of interest to urban producers, including the People's Garden webinar series, farm record tutorials, and tax assistance videos.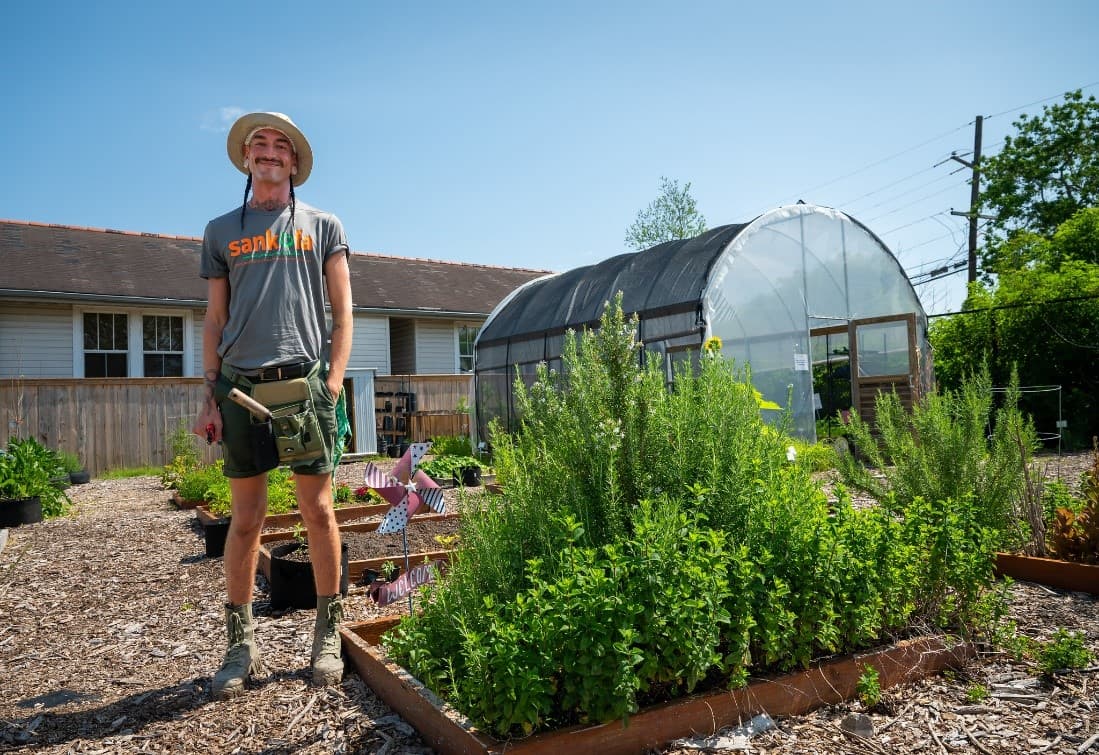 Learning More about Future Funding and Other Opportunities
USDA's Office of Urban Agriculture and Innovative Production publishes a monthly newsletter with resources for urban and innovative producers, including lists of grant and technical assistance programs that are accepting applications. To receive the newsletter, subscribe to USDA emails on farmers.gov by selecting "Urban Agriculture and Innovative Production" from the list of topics.
The zip code or size of a community should not determine whether families can purchase healthy, locally grown food. Through programs like these, USDA is investing in America's urban and suburban communities and strengthening local food systems. We look forward to building on this great work with future expansions to support our urban customer base.
Zach Ducheneaux is the Administrator of USDA's Farm Service Agency, and Terry Cosby is the Chief of USDA's Natural Resources Conservation Service.