March 22 is National Ag Day, a time for us to thank farmers and ranchers for feeding, sheltering and powering our nation. We also want to celebrate and recognize the pivotal role of producers in mitigating climate change through voluntary conservation efforts.
Climate change is happening, evidenced by persistent drought, unseasonal tornadoes and storms, and larger and more powerful wildfires. Our agricultural communities are on the frontlines.
This year's National Ag Day theme is "Growing a Climate for Tomorrow."
Agricultural producers are using diverse approaches to help sequester carbon, prevent greenhouse gas emissions, enhance habitat for wildlife, and build resilient communities. USDA helps America's farmers, ranchers and forest landowners use conservation to build climate-resilient landscapes and maintain economic viability. Meet a few of the farmers:
In the Midwest, Illinois boasts more than 27 million acres of farmland. So, for local farmers like Jeff O'Connor, change starts from the soil up. He implemented conservation practices like cover crops to store greenhouse gasses and reduce inputs like fertilizers.
He planted corn in two different fields. After harvest, one field was planted with cereal rye and the other wasn't.  "I took water samples from both fields for six weeks for nitrate testing," Jeff says.  "The field with cereal rye had a 60% reduction in nitrate."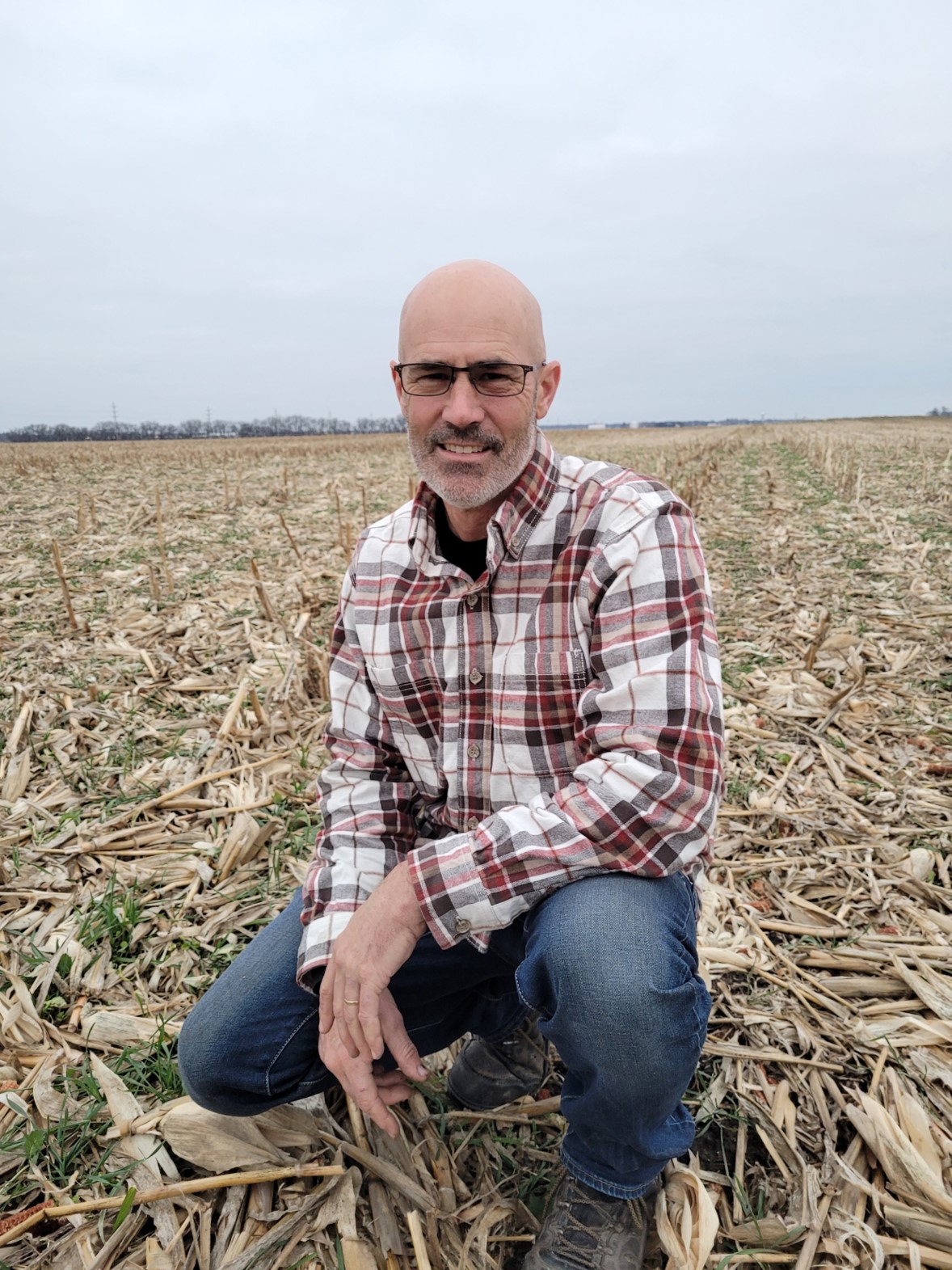 USDA provides technical and financial assistance to help producers plant cover crops because of their many benefits, which include healthier soil, cleaner water, and improved production.
To help producers maintain their cover crop systems amid the financially challenging pandemic, USDA offers producers a premium benefit through the Pandemic Cover Crop Program (PCCP) for producers like Jeff who planted cover crops and had crop insurance coverage.
Back east, it started off sweet for Charlize and Bru Katzenbach. They own Sweet Sourland Farms, a maple syrup operation in Hopewell, New Jersey.
First, USDA supported Charlize and Bru's decision to purchase a reverse osmosis machine to save energy and improve syrup production through NRCS' Environmental Quality Incentives Program. Then, things got even sweeter. Managing livestock like Barbados Black Belly Sheep, Charlize and Bru saw an opportunity to adapt their pastureland to the negative impacts of climate change.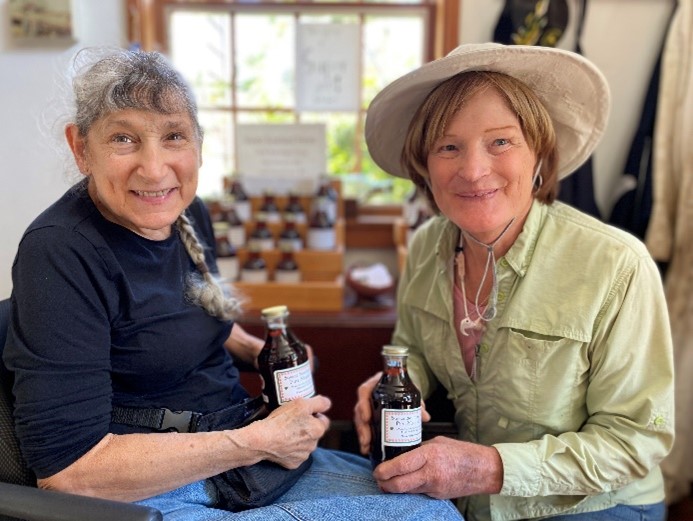 They worked to create a prescribed grazing plan to implement practices, including water hydrant, division fencing and a lined waterway, to help improve soil health and carbon sequestration.
Using grazing management systems can help producers hedge against livestock vulnerabilities to sudden environmental changes.
"There's a lot of fear involved," said Charlize, reflecting on the impacts of climate change. "[Humans are] scared and we don't want to change. But I'm all for it. I'll do what I can to keep things going. I've realized that I cannot change the way that other people act. Period. I can change the way that I act, and I can do my best in my world."
Further west, in Kansas, Justin Knopf is working to manage risks and build resilience on his diversified operation that grows wheat, alfalfa, corn, soybeans and sorghum.  
Working to join farming and ecological systems together through a regenerative farming approach, Justin connected with USDA's Farm Service Agency (FSA), Natural Resources Conservation Service (NRCS) and Risk Management Agency (RMA).
"These agencies' programs help us offset risks we face season-to-season as we deal with weather and markets out of our control," Justin said.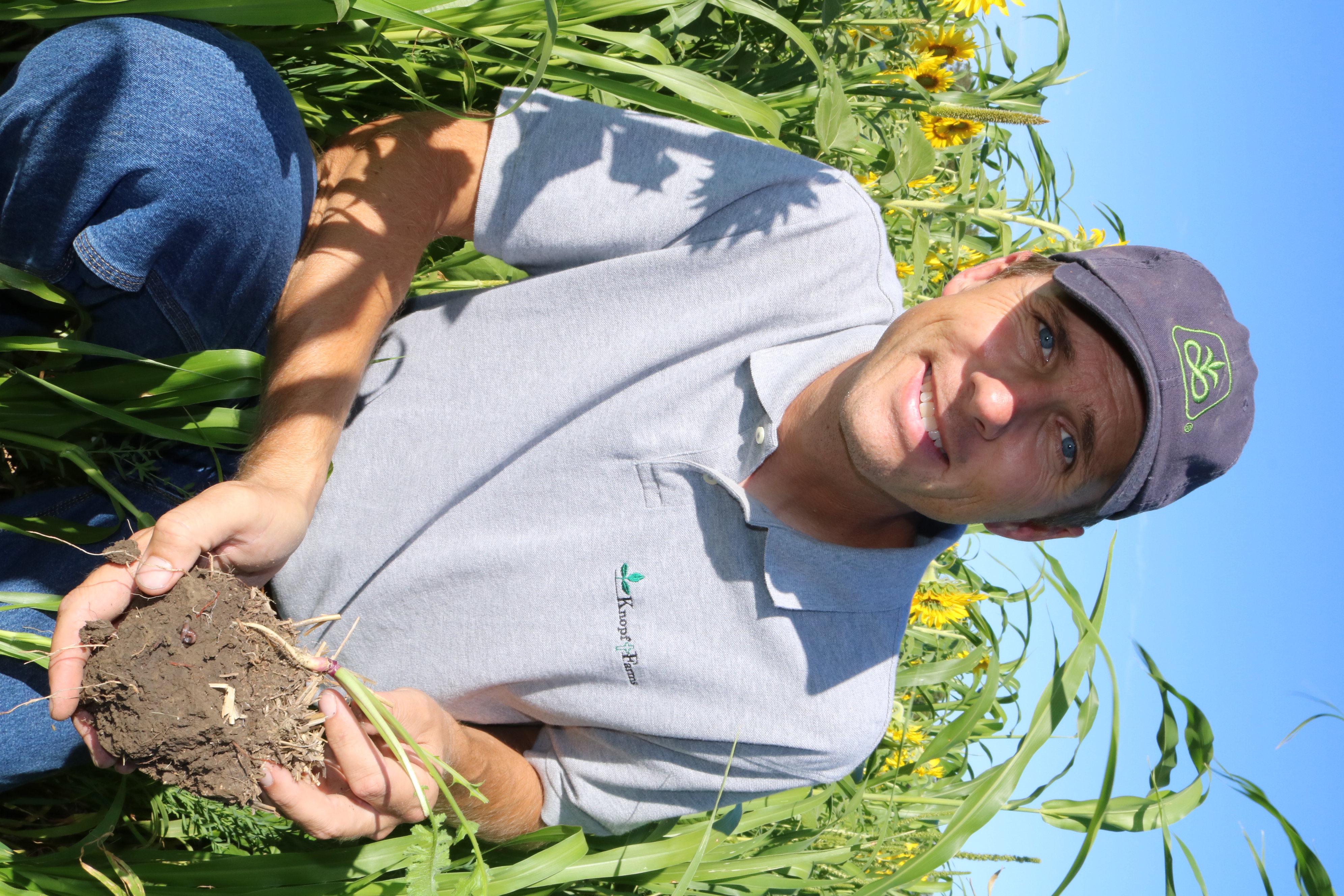 Justin protects his eligible commodities with crop insurance, administered by RMA. He also covers his alfalfa with FSA's Noninsured Crop Disaster Assistance Program, which provides financial assistance to producers of noninsurable crops when low yields, loss of inventory, or prevented planting occur due to natural disasters.
NRCS programs have given Justin the assistance to invest and implement solutions, including cleaning up a pasture by removing invasive tree species in preparation to introduce livestock and grazing into his business.
He has also enrolled some of his land in FSA's Conservation Reserve Program (CRP)to help sequester greenhouse gases, reduce soil erosion, supply nutrition for pollinators and rehabilitate wildlife habitat on his land.
More Information:
Many agricultural producers across the Nation are also working to mitigate their lands exposure to climate threats using loan, conservation and risk management programs offered by USDA agencies.
Visit farmers.gov to learn more about the tools, programs, and services we currently offer to support climate-smart agriculture.
For more information about USDA programs and services, contact your local USDA service center.
 
Jocelyn Benjamin is a Public Affairs Specialist with the FPAC Business Center