The New England Cottontail rabbit, once the inspiration for the book "The Adventures of Peter Cottontail" by Thornton W. Burgess, is coming back to New England because of conservation efforts there by farmers and forest landowners in cooperation with USDA's Working Lands for Wildlife (WLFW) partnership. The region's only native rabbit, the Cottontail depends on young forest habitat resulting from timber harvests, but harvest declines over the past 50 years have negatively impacted forest health and wildlife abundance.
Farmers and forest landowners have helped the rabbit rebound by voluntarily conserving habitat on their land with assistance from WLFW and its partners. The Cottontail had done so well, in fact, that in September 2015, the U.S. Fish and Wildlife Service determined that protections for the Cottontail under the Endangered Species Act were not necessary. The conservation of early successional habitat delivered through the WLFW initiative contributed to the U. S. Fish and Wildlife Service's determination. 
An added benefit to the support given to New England Cottontail habitat is that it also helps other species who share it, like the bobwhite quail and wild turkey.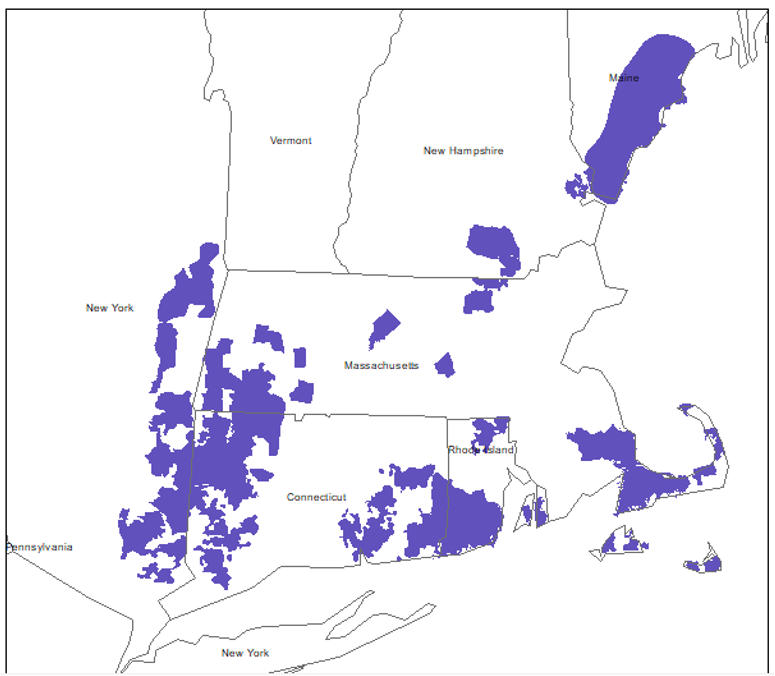 In 2012, the goal of conserving 27,000 acres of habitat capable of supporting 13,500 New England Cottontails was set by the New England Cottontail Technical Committee partnership. As of March 2021, the partnership reported meeting both their acreage goal and the population goal.
So, this September, NRCS determined that the New England Cottontail has recovered enough that it no longer needs a national-level focus, and states can now easily meet landowner demand for assistance without national WLFW support.
"We are pleased to see that the New England Cottontail has successfully recovered to the point where it is no longer a target of our national initiative," says NRCS Chief Terry Cosby. "Focused conservation efforts have helped us reach this goal and NRCS will continue to support farmers and ranchers who are managing Cottontail habitat at the state level."
Learn about how you can conserve habitat and preserve native species through NRCS' Working Lands for Wildlife initiative.