Nutrient Management: A Win-Win-Win
With fertilizer prices significantly higher than last year, we have an important message for American farmers: We see the challenges you face, and USDA has resources to support and strengthen nutrient management across your operation.
Nutrient management saves money on fertilizer and improves water quality – a win-win.
To add another win to that list: nutrient management is also an important part of climate-smart agriculture. Excess nutrients on the land can lead to nitrogen losses to the atmosphere. Nutrient management maximizes crop-nitrogen uptake and has a compelling and cost-effective role to play in mitigating greenhouse gas emissions from agriculture.
The Inflation Reduction Act will deliver $19.5 billion in new conservation funding to support climate-smart agriculture, including for NRCS to improve opportunities for nutrient management. As part of USDA's broader effort to address future fertilizer availability and cost challenges for producers, NRCS will target funding, increase program flexibilities, launch a new outreach campaign to promote nutrient management's economic benefits, and expand partnerships to develop nutrient management plans.
Why the renewed focus on nutrient management? In March, NRCS released a Conservation Effects Assessment Project (CEAP) report on voluntary conservation outcomes across cultivated croplands. This highlighted national farmer-led successes in key areas such as soil health, carbon sequestration, and reduced fuel use. Despite many wins, the data revealed national increases in subsurface nitrogen and soluble phosphorus lost to the environment over a 10-year period. This impacts both water quality and farmer finances.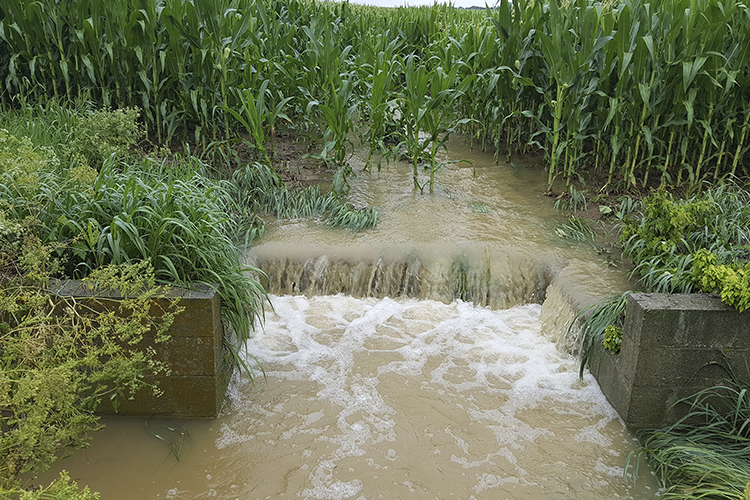 So, now more than ever, it's critical that we deliver voluntary conservation solutions to strengthen farmers' bottom lines, maximize crop yields and food production, and support natural resource conservation through site-specific, comprehensive nutrient management planning.
SMART Nutrient Management Planning
Farmers can save approximately $30 per acre on land currently receiving excess nutrients by implementing a SMART Nutrient Management Plan with NRCS.
A SMART Nutrient Management Plan includes the 4Rs of nutrient stewardship (right Source, right Method, right Rate and right Timing) and emphasizes smart activities to reduce nutrient loss by Assessment of comprehensive, site-specific conditions, recognizing that nutrient needs vary even within a field.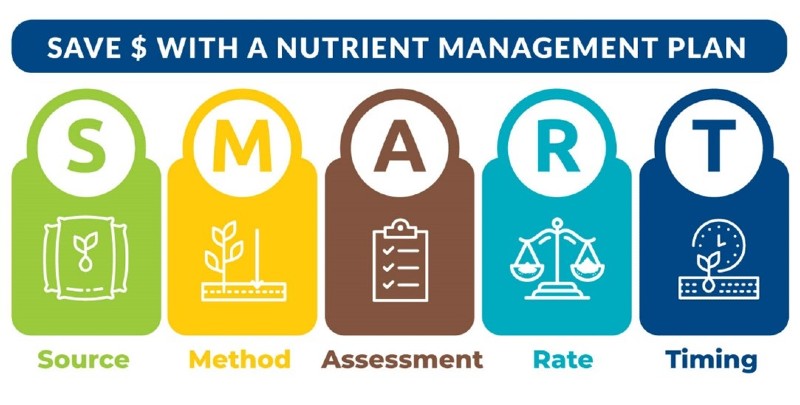 Our conservationists will help you develop a plan that considers these factors:
Source – You may apply commercial fertilizers, manure, soil amendments, or organic-by-products to provide the nutrients plants need. The ideal source often depends on the specific crop, plant maturity, and use of conservation practices. Testing your soil, plant tissue, and inputs such as manure, soil amendments, or organic by-products is the most reliable way to assess unique soil and plant needs and identify the right nutrient source for your operation.
Method – For effective nutrient management, method of application can make all the difference. Specific sites may require nutrients to be incorporated into the soil to reduce the risk of nutrient loss in runoff events. Nutrient placement with a planter or injection via a no-till, low disturbance application tool are possible methods for nutrient incorporation. You may also consider variable rate application to target nutrient delivery across cropland fields.
Assessment – A certified planner can analyze your site-specific conditions, perform a risk assessment, and help you develop a nutrient management plan that is tailored to your land. This includes consideration of all management and conservation practices and their effects on nutrient requirements, utilization, and loss. Testing may be used to determine what nutrients are already present to inform future nutrient needs.
Rate – Soil health practices such as no-till and cover crops naturally increase soil organic matter and biological processes, and thereby may reduce your fertilizer needs. Again, testing is key to identify the appropriate nutrient application rate.
Timing – The nutrient demands of crops change across the growing season. This should influence the timing of your nutrient application, along with weather and seasonal conditions.
Working with NRCS on Nutrient Management
NRCS provides one-on-one, customer-specific advice, including development of Nutrient Management Plans. Farmers, I encourage you to contact the NRCS office at your local USDA Service Center.
There, you can work with your local conservationist to evaluate your unique nutrient needs, assess site-specific risks for nutrient and soil loss, and discuss opportunities to address those risks.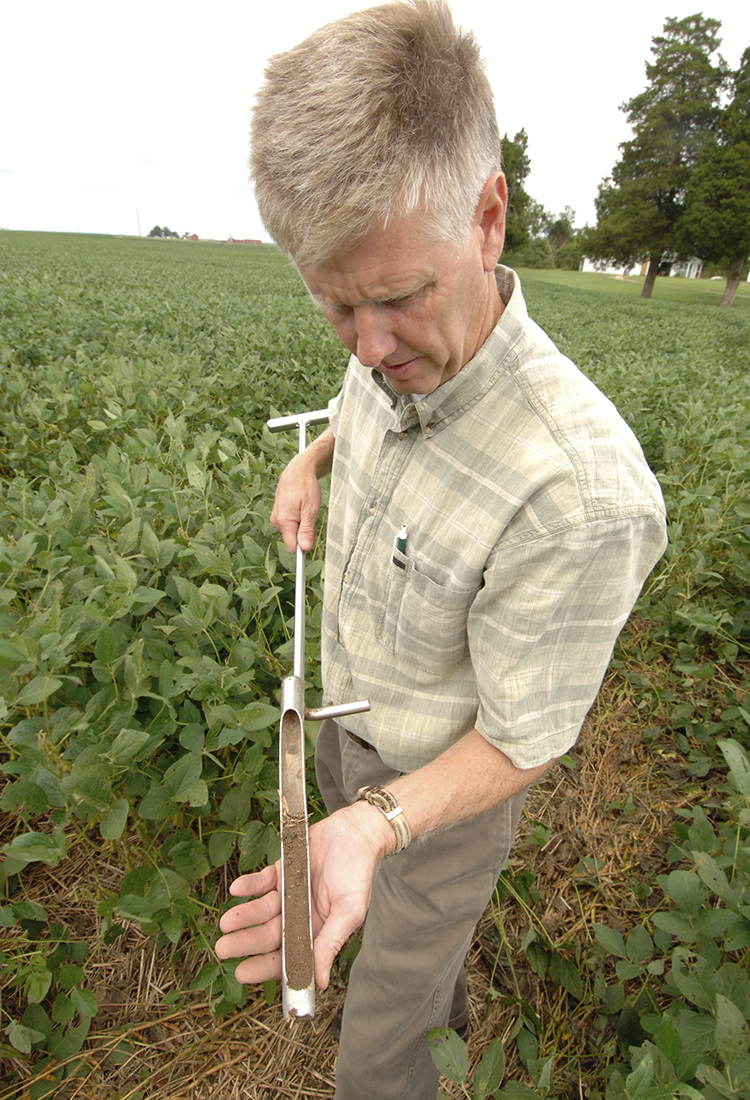 Whether you farm one acre or thousands, we will work with you to identify areas to improve nutrient efficiencies, reduce input costs, maximize yields, and improve water quality in your community and beyond. Visit farmers.gov/nutrient-management to learn more about SMART Nutrient Management, and farmers.gov/conservation for additional information on working with NRCS.
NRCS is streamlining the application process for the Environmental Quality Incentives Program (EQIP) and the Conservation Stewardship Program (CSP) to expand access to financial assistance programs for precision agriculture and nutrient management. This will include an expedited application process, targeted outreach to small-scale and historically underserved producers, and coordination with the Farm Service Agency (FSA) to streamline the program eligibility process for producers new to USDA.
Your local NRCS office can help you identify potential opportunities to apply for funding based on your production and conservation goals. Visit farmers.gov/global-food-insecurity to learn more.
Additional Resources
We know farmers have questions about our conservation outcomes data, operation-specific considerations for nutrient management, and the work across USDA to address fertilizer shortages and rising costs. For more information, check out these helpful links:
Terry Cosby is the Chief of USDA's Natural Resources Conservation Service.