The nomination period for the USDA Farm Service Agency's annual county committee election began June 15 and continues through Aug. 1, 2022. Throughout the nomination period, we'll be introducing county committee members from across the nation. This week meet Mike Beauchamp of New Orleans, Louisiana, where he is the owner of Know Dat Grow Dat urban farm and a member of the new FSA Urban County Committee.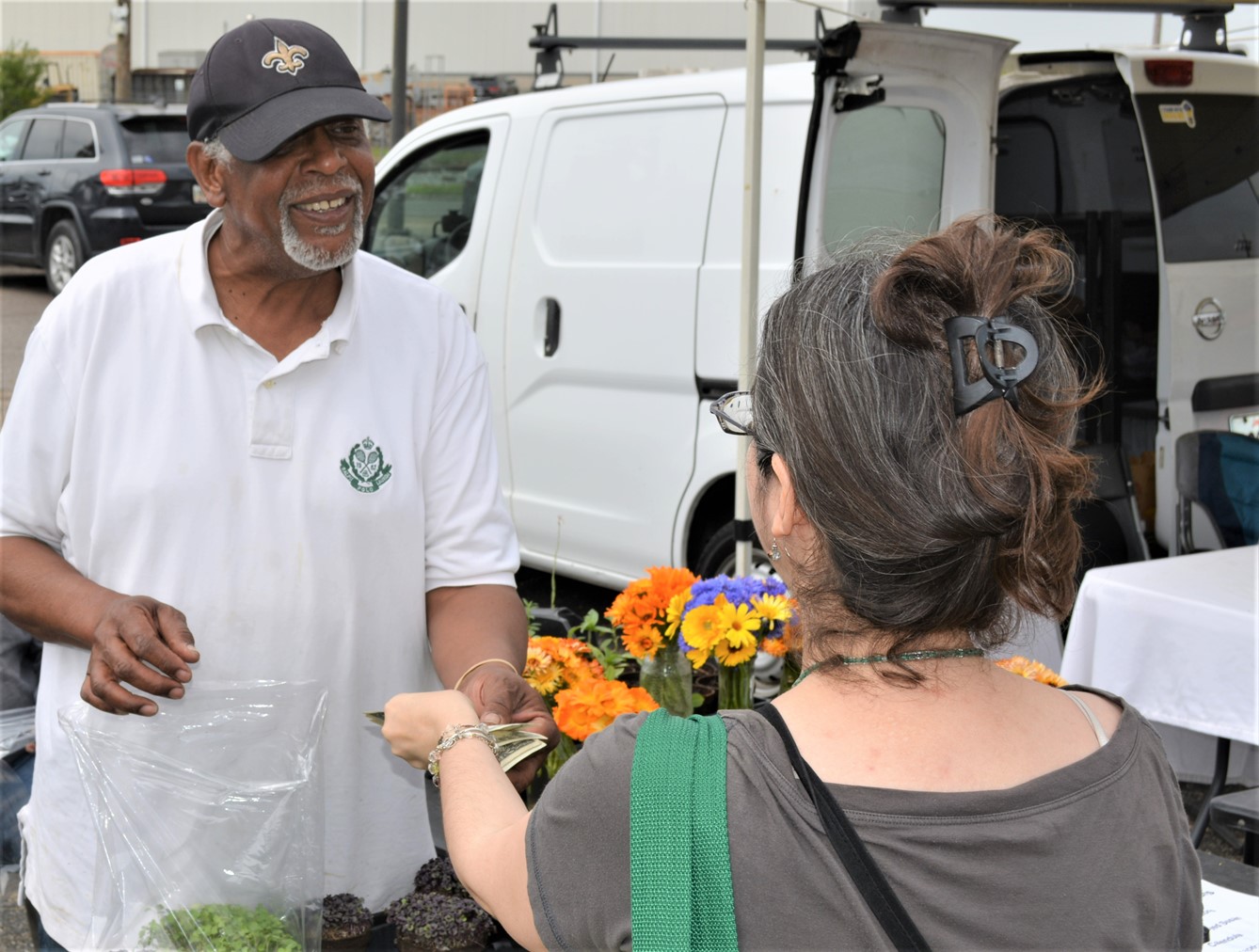 Shifting His Focus
After 44 years as a pharmacist, Mike shifted from providing medication to address ailments to offering natural products to help improve and extend the lives of those within his community through agriculture.
"It's all about living the abundant life you know God wants you to live," said Mike. "Urban agriculture through the local farmers markets helps encourage local communities to read labels to help eliminate hypertension, control their diabetes, and control their blood sugar."
With his background in medicine, Mike was interested in growing vegetables and medicinal herbs. He's passionate about producing fresh vegetables to encourage and empower his community to lead heathy lives.
Heart and Soul
Mike's farm is both an indoor and outdoor operation. With the help of Nelson Richardson, his longtime friend and neighbor, Mike grows microgreens, wheatgrass, mustard spinach, arugula, sweet basil, sunflowers, red cabbage, and flowers.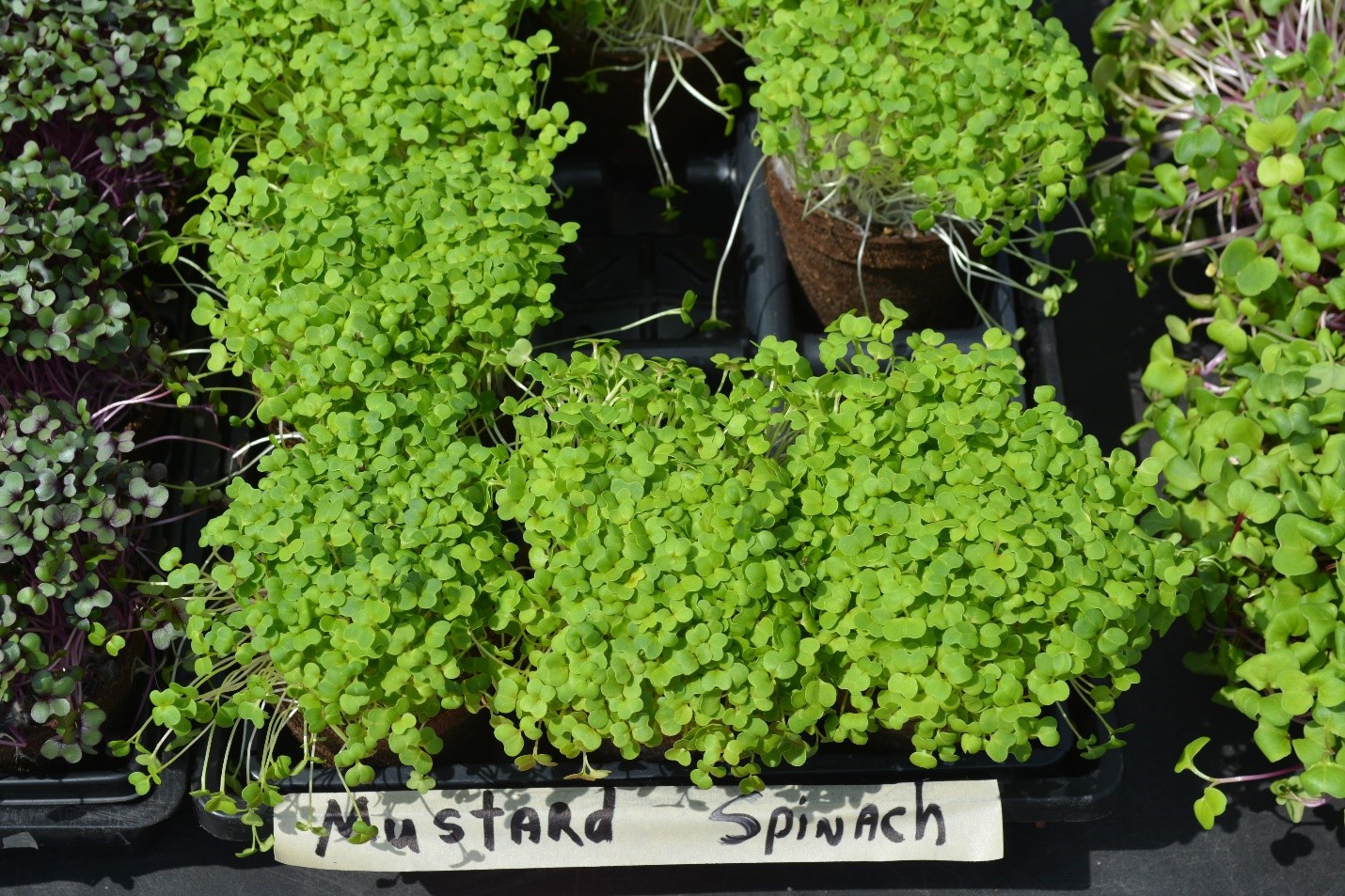 Mike sells his vegetables at local farmers markets, where he also gives live cooking demonstrations showing customers how to include the produce in their lives.
"You have vendors at the market with products of the highest quality, putting their heart and soul into what they do," he said. "Together, we can reduce our carbon footprint, and get the best product to our customers at an equitable price, making money circulate within those neighborhoods. It's heaven on Earth."
A Seat at the Table
County committee members are elected by their peers to serve as a direct link between the agricultural community and USDA. Producers on the committee help deliver FSA farm programs at the local level, and work to make federal farm programs serve the needs of local producers.
Each year, FSA accepts nominations for a certain Local Administrative Area and the LAA up for election rotates each year.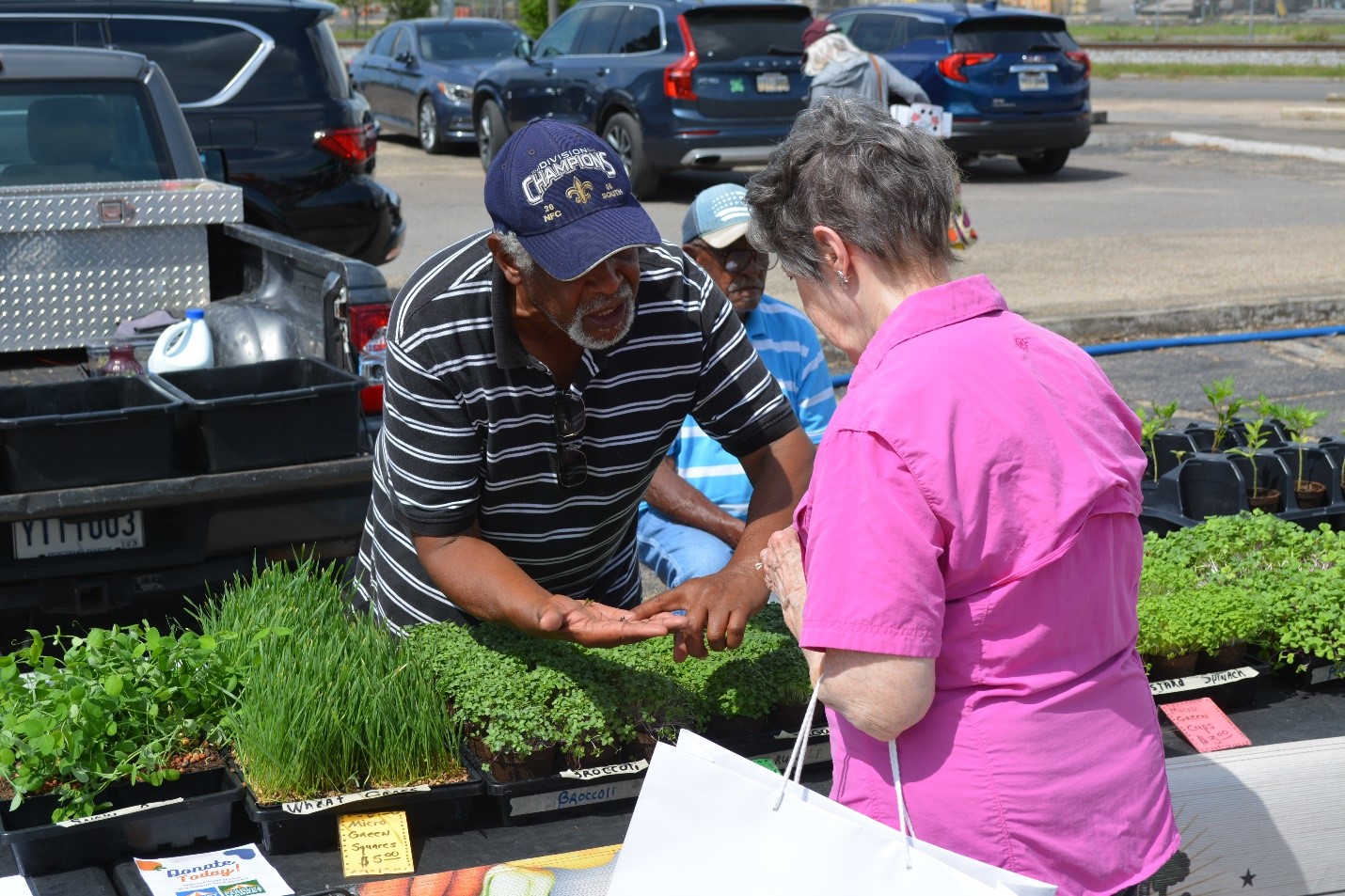 The New Orleans UCOC is one of 17 around the United States dedicated to urban agriculture. These committees work to encourage and promote urban, indoor, and other emerging agricultural production practices. Additionally, the UCOC's may address areas such as food access, community engagement, support of local activities to promote and encourage community compost, and food waste reduction.
Mike felt that by serving on the committee, he could relay information between USDA and his community by simply being at the table when programs and services are discussed.
"The UCOC should be made up like the community," Mike said. "In order for every group to ensure their needs are known, they have to be at the table when the decisions are made. If you're not at the table, no one will now what your issues are."
More Information
For more information on FSA county committee elections, contact your local FSA office or visit fsa.usda.gov/elections.
For more information on gardening or farming in an urban environment visit farmers.gov/your-business/urban-growers.
Anthony Reed is the state outreach coordinator for FSA in Louisiana.