This Friday meet Kendall Rae Johnson, the youngest certified farmer in Georgia. Before starting school each morning, this 7-year-old starts her day by heading outside to her backyard, an urban oasis where she grows fresh fruit and produce. This oasis is called aGROWKulture and it's an urban farm located in the heart of Southwest Atlanta.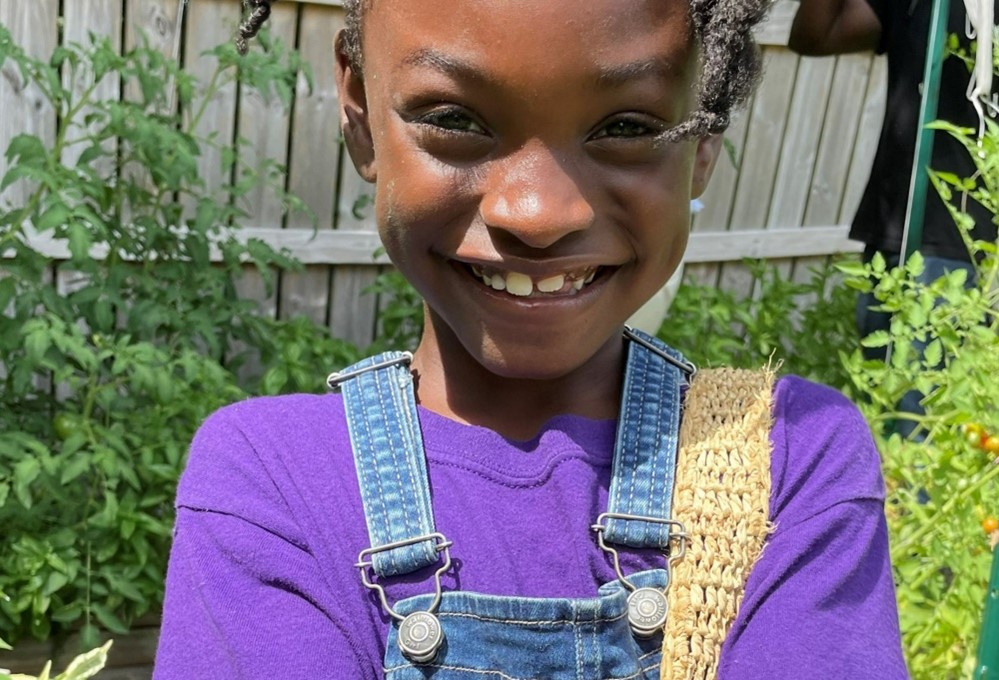 Growing a Passion from an Early Age
Kendall's love of vegetables started at a young age while cooking collard greens with her great-grandmother, Laura-Kate, who used to always say, "Hey, don't throw my stems away. I can put those back in the dirt." That's when Kendall developed her interest in growing practically "anything" at only three years old.
"She would go ahead and put seeds in pots from some foods that we ate," said Kendall's mom, Ursula Johnson. After those pots grew into a patio garden, her dad, Quentin, built her a larger garden for her 4th birthday.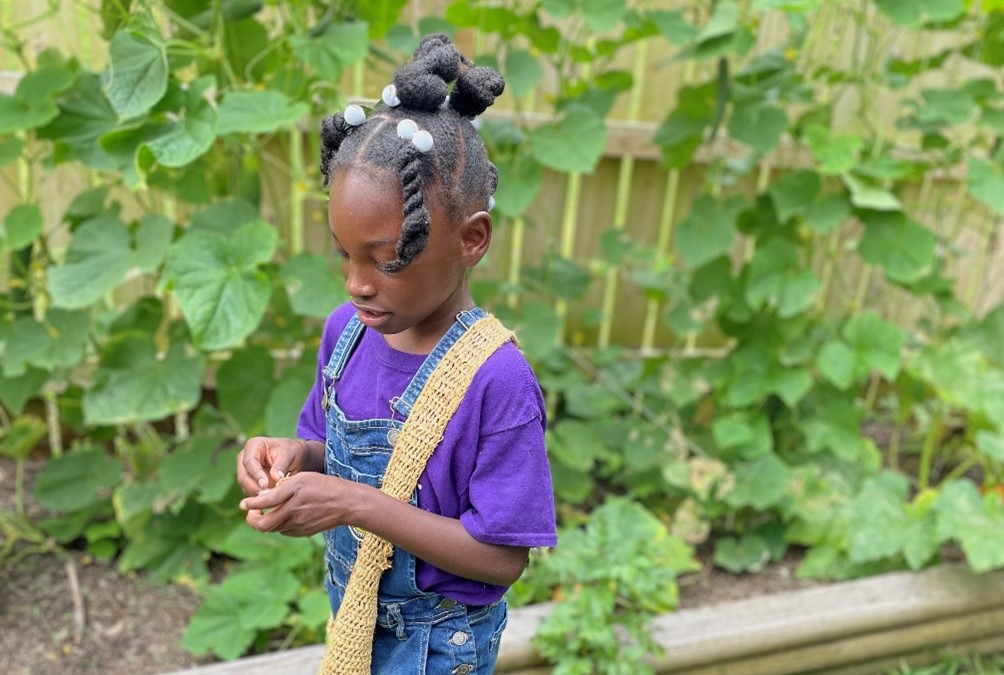 At this time of year, Kendall is harvesting the last of her summer crops, such as cucumbers, squash, zucchini, and tomatoes. After she crosses those off her checklist, Kendall tends to her newly planted collard greens.
"Carrots are my favorite vegetable," she says, adding that beets are a close second. Kendall will be planting both crops, along with radishes, soon.
A Growing Mission to Educate Others
The garden has now expanded to cover the family's entire backyard and is becoming a source of fresh produce in the area. Kendall sells food basket subscriptions and grow boxes and donates food boxes. The farm is also a learning hub in their metro-Atlanta community where Kendall regularly hosts classes about urban agriculture and conservation.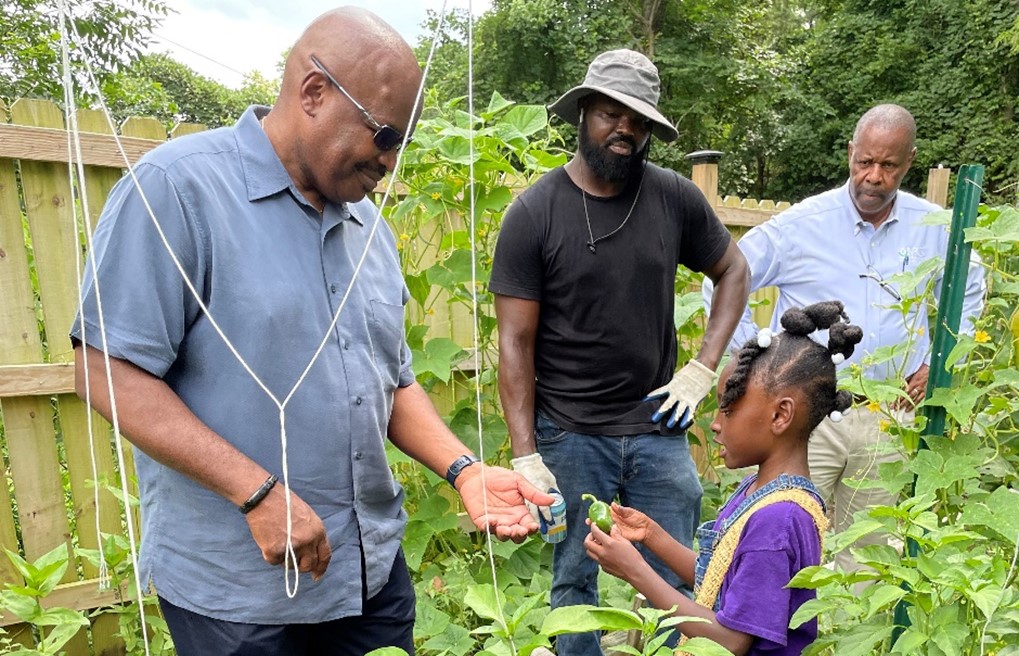 USDA's Natural Resources Conservation Service and the Chestatee-Chattahoochee Resource Conservation and Development Council partnered with aGROWKulture to construct a high tunnel, enabling Kendall to grow fresh produce all year. It's a great growing resource for Kendall and a big attraction to others.
Pointing out the high tunnel, Kendall said, "I call it Kendall's Garden Playhouse! When other kids visit us and see it, they get really excited and ask a lot of questions."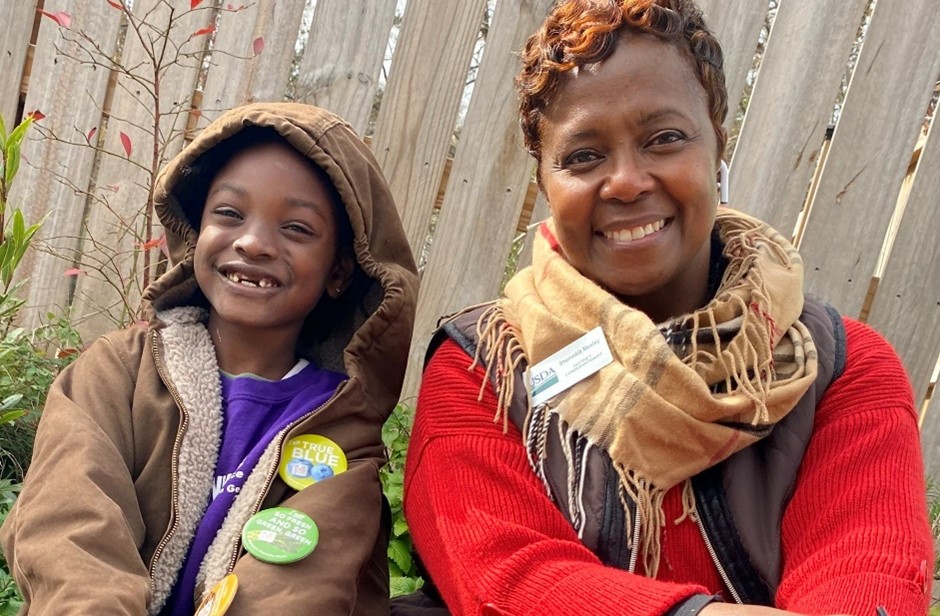 Such questions enable Kendall to elaborate on how she and other urban producers are using different methods to grow fresh food in areas where access to nutritious, locally grown produce is a limited.
"We're doing all we can at NRCS to build awareness of our urban grower community and how they are working to address food security and land stewardship," said NRCS District Conservationist Shemekia Mosley. "Kendall and her family have been phenomenal customers and partners when it comes to addressing both."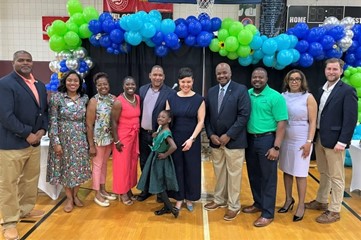 A Bright Future in Conservation
Going a step further, a new agreement with NRCS in Georgia will help the Johnson family continue to host several youth focused workshops and field days over the next two years. The Urban Garden Works series will introduce youth in the metro-Atlanta area to agriculture and conservation through interactive storytelling, creative gardening workshops, and soil health activities.
"I'm so excited to help other kids learn how fun agriculture is, and how important it is to also do our part to take care of the land," Kendall said.
As Georgia's youngest certified farmer and most enthusiastic conservationist, we can't wait to see how much Kendall accomplishes in the next few years as she continues to grow.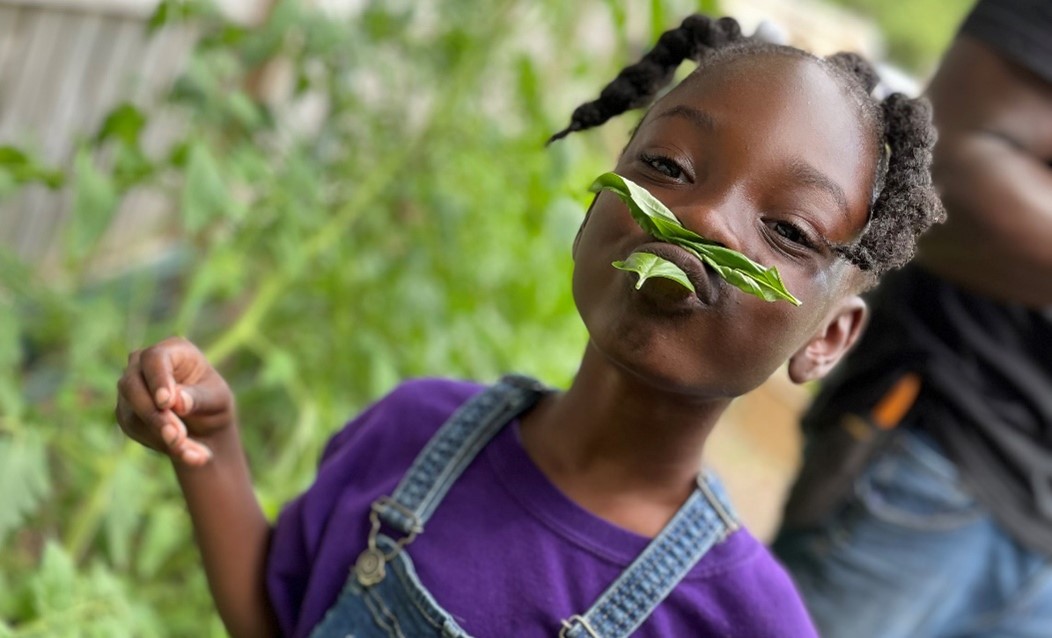 More Information
Visit local farms, ranches, forests, and resource areas through our Fridays on the Farm stories. Meet farmers, producers and landowners who are working to improve their operations with USDA programs.
USDA's programs for urban producers help build infrastructure for urban agriculture. USDA's Office of Urban Agriculture and Innovative Production provides grants and cooperative agreements to nonprofits, local governments, and other entities, as well as sets up FSA urban county committees to increase producer input in delivering programs. Learn more at farmers.gov/urban.
USDA offers a variety of risk management, disaster assistance, loan, and conservation programs to help producers weather ups and downs in the market and recover from natural disasters as well as invest in improvements to their operations. Learn about additional programs.
For more information about USDA programs and services, contact your local USDA service center.
Amelia Dortch is the outreach coordinator for NRCS in Georgia.