This Friday meet Eric Starosielski, artist, and owner of Old Village Farm in Holland Township, New Jersey. Looking for a weekend escape from "the city that never sleeps," Eric and his wife, Amita, could have never imagined the life-changing journey that decision would take them on. The idyllic, circa 1750s stone house the couple stumbled upon one afternoon a year and a half into their search, has not only become a place for them to raise their family, but a place for Eric to continue his art both on and off the land.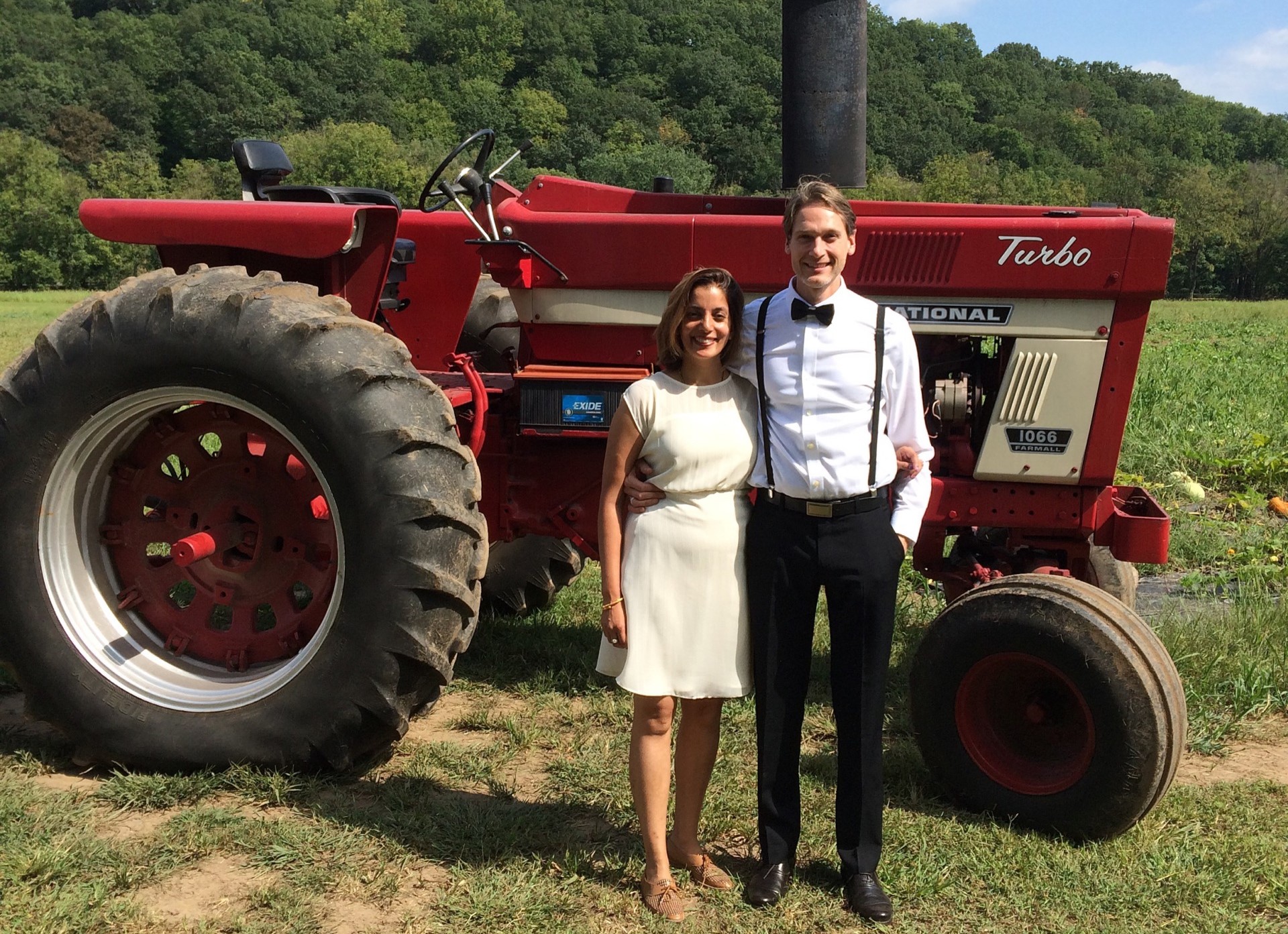 Shifting to Agriculture
Since moving into the property almost 10 years ago, the multimedia artist has added soil, water, seeds, and sun to his list of mediums and the title of farmer and owner of the 30-acre organic vegetable and fruit farm to his artist bio.
A leftover cover crop of Daikon Radish from the previous owners was the catalyst for the official beginning of Old Village Farm, and within the first year, the couple began harvesting and selling the radish to wholesale producers on the weekends and going back to the city to their fulltime jobs during the week. Eventually they decided to transition their business to direct sales, move full-time to the farm, and Eric began focusing solely on the art of agriculture.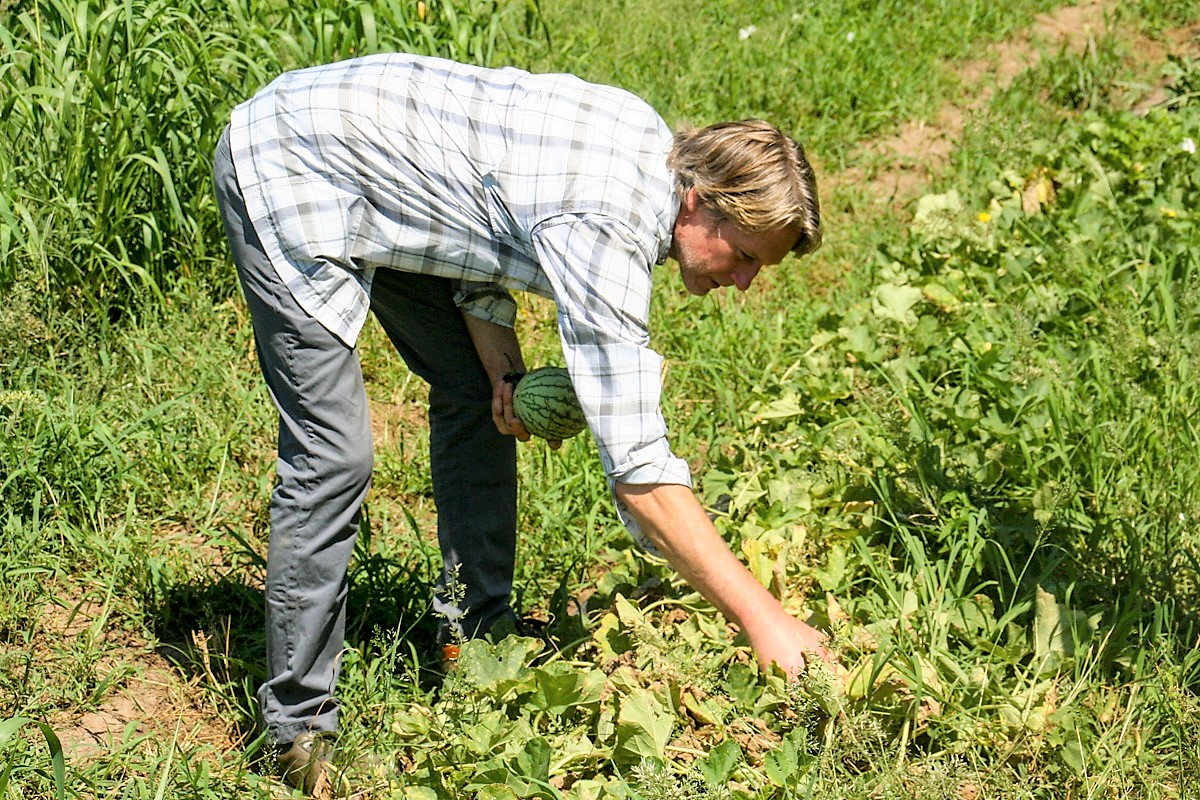 "To be a farmer you have to understand everything," said Eric. "You have to be a mechanic, an engineer, an electrician, a plumber. You have to understand math and science. The further and further I got involved in agriculture, the more that I learned. It's not just putting seeds in the ground. Being an artist, I'm very into the process and later I found out that growing things is very process-driven and very creative."
Growing with USDA
As Eric's passion for farming grew, so did Old Village Farm's crops, with blueberries, purple and green asparagus, and rhubarb. Realizing the need for technical assistance, Eric contacted USDA's Natural Resources Conservation Service and started working with Soil Conservationist Craig Chianese.
After discussing the goals for Old Village Farm, Craig created a conservation plan to help make Eric's dreams for the property a reality. And with his first Environmental Quality Incentives Program contract, multi-species cover crop, a high tunnel, and a drip irrigation system were installed.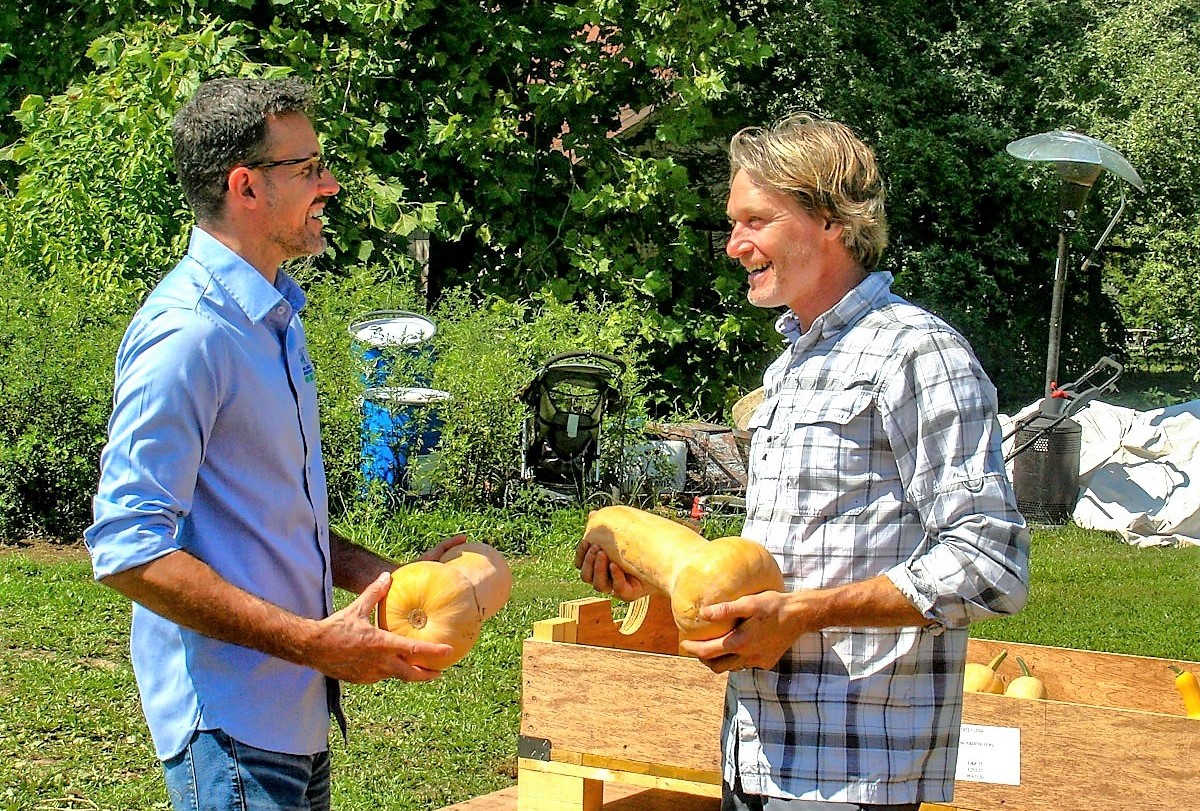 "The installation of a drip irrigation system provided the network of piping, filtration, and pump necessary for Eric to realize his goal of putting the entire farm into production," Craig said. "Through the implementation of multi-species cover cropping, Eric was able to see the impacts cover crops can have on soil health, while the implementation of a seasonal high tunnel provided the extra time needed to be able to have produce for local markets."
Eric has continued his partnership with NRCS through the Conservation Stewardship Program and the Agricultural Management Assistance Program, which have allowed him to further grow his business by installing a pollinator habitat around the property perimeter and four more high tunnels.
"I could never do what we're doing without NRCS," Eric said. "I don't think we would have ever put in that scale of an irrigation system without them. The team has been incredible. NRCS has made the difficult job of farming that much easier. They have been a huge, huge help."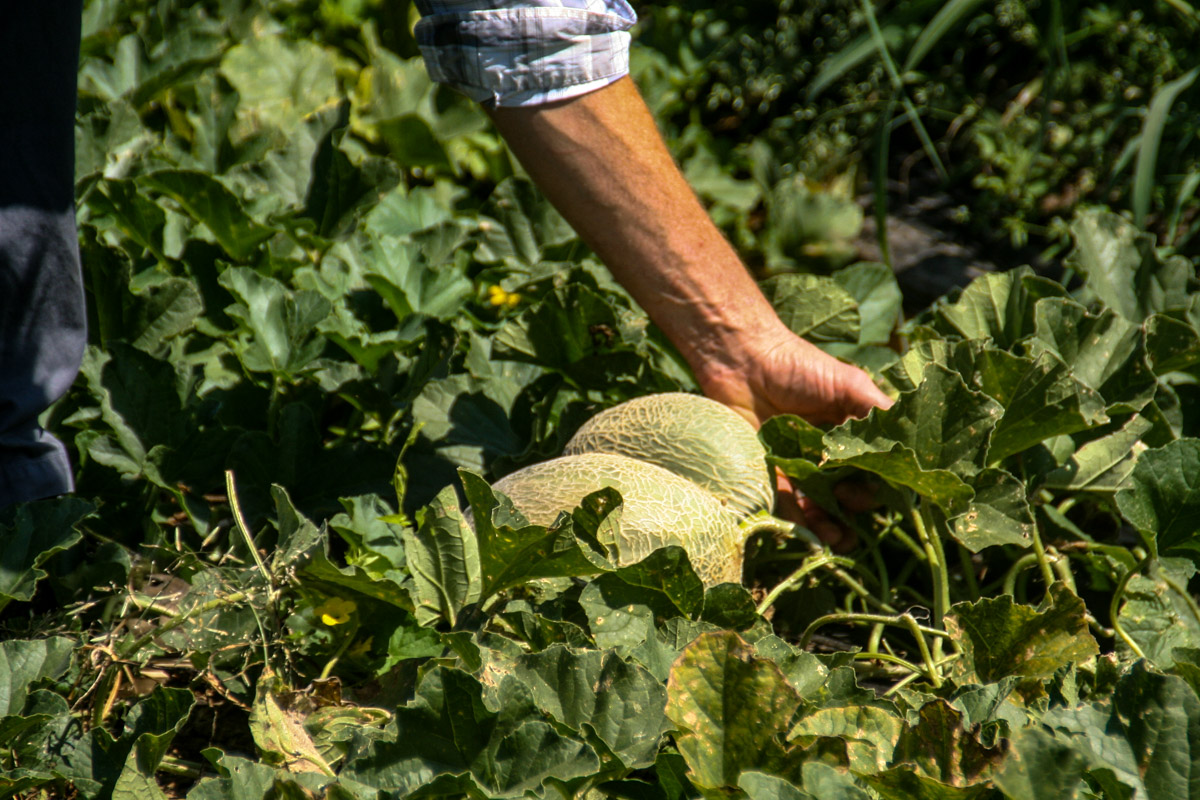 Since that first crop of Daikon radish, Old Village Farm has widely expanded its offerings to include 70 types of vegetables, many different types of fruits, DIY food kits, mushroom farms, spices, handmade wooden spoons, and a Community Supported Agriculture subscription. Eric's family has also grown with the addition of twins since the farm's beginning.
"Farming is the perfect fit," said Eric. "It's incredibly rewarding. The kids can go out and pick tomatoes and eat them off the vine, snap an asparagus spear and take a walk while they chew on it. It's like we're living the lifecycle of the season. By growing these things, bringing them to people and seeing our customers so thankful for them, it's rewarding. It really is magical."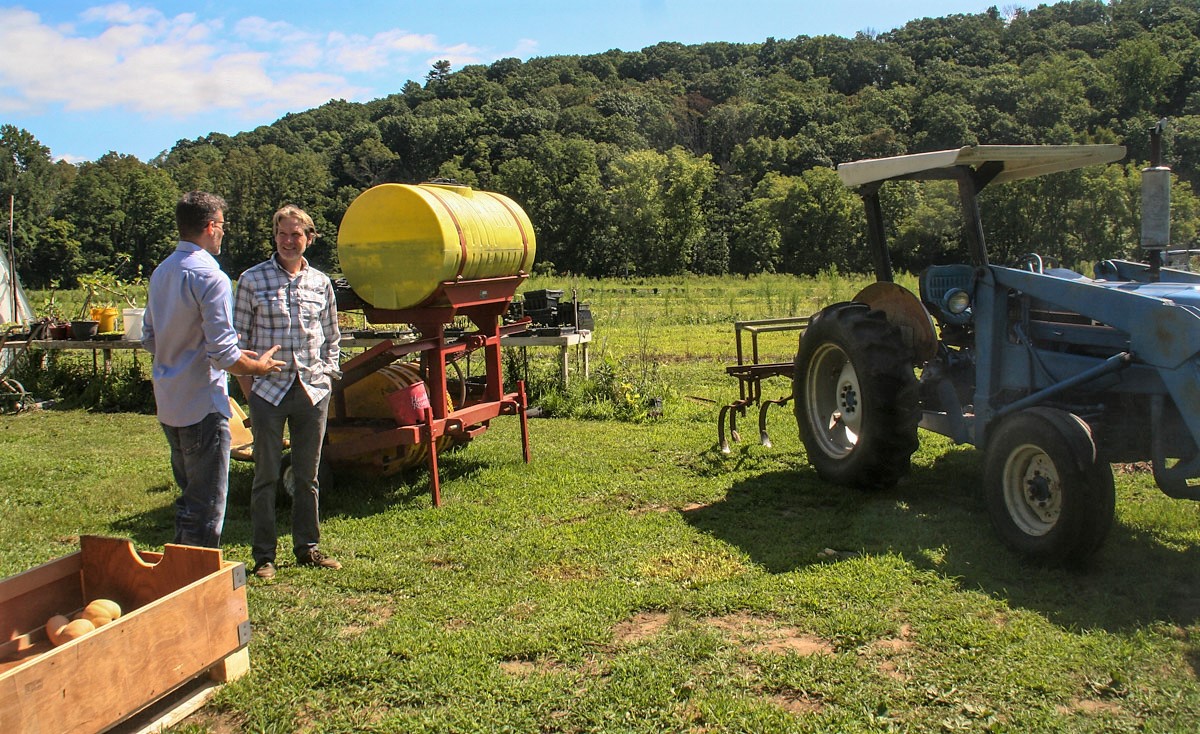 More Information
Visit local farms, ranches, forests, and resource areas through our Fridays on the Farm stories. Meet farmers, producers, and landowners who are working to improve their operations with USDA programs.
USDA offers a variety of risk management, disaster assistance, loan, and conservation programs to help producers weather ups and downs in the market and recover from natural disasters as well as invest in improvements to their operations. Learn about additional programs.
For more information about USDA programs and services, contact your local USDA service center.
Lauren Finnegan is the state public affairs specialist for NRCS in New Jersey.