This Friday meet Toussaint and Kenesha Henry, owners of Henry's Family Farm in Fayetteville, Tennessee. The Henrys bought their farm in 2020 and quickly became a source of local and fresh food through their Community Supported Agriculture subscription and local farmers markets. Over the years, they have extended their growing season and expanded their operation with support from USDA's Farm Service Agency and Natural Resources Conservation Service.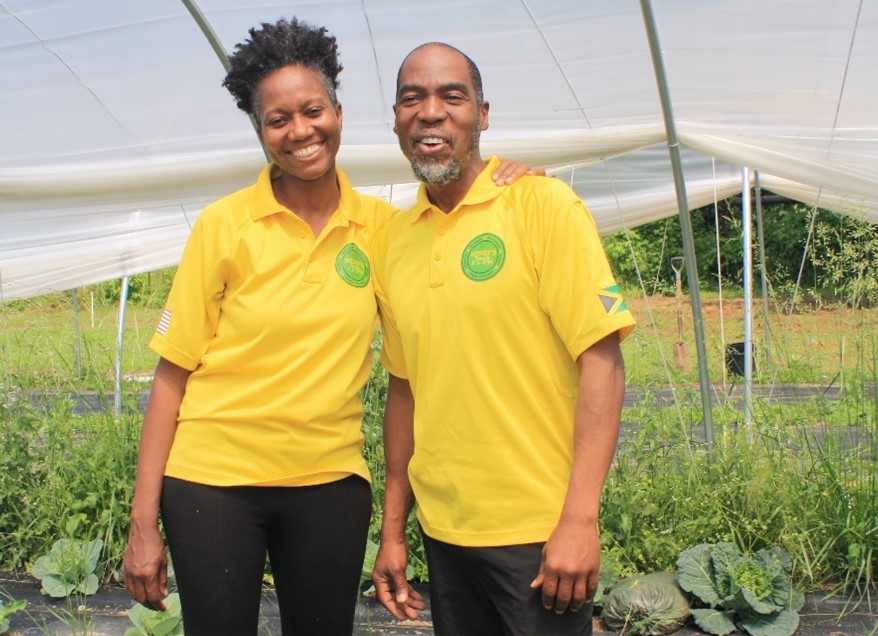 Reconnecting with Their Roots
Toussaint and Kenesha haven't always been farmers. They both grew up in Jamaica and their families immigrated to the United States when they were children. Toussaint served in the U.S. Navy before becoming an engineer. He and Kenesha settled in Florida and then Alabama before finding their farm in lower central Tennessee.
"God has entrusted us to take care of this land," Toussaint said. "My grandfather was a farmer in Jamaica. This is in my blood. It was God's timing to find this land and start this farm. It was a challenge at first and it was hard to put the first beds in, but we've learned along the way and improved each season."
The Henrys knew from their time in Alabama to begin by reaching out to the agricultural community in Tennessee to start out on the right foot. They connected with university extension and then to the local USDA service center. After visiting their farm, NRCS provided financial and technical assistance to build a high tunnel through the High Tunnel Initiative in 2020, and another two in 2021, helping extend their growing season and increase their competitiveness in the local markets. Toussaint and Kanesha were able to add six more high tunnels with FSA's Farm Loan Programs.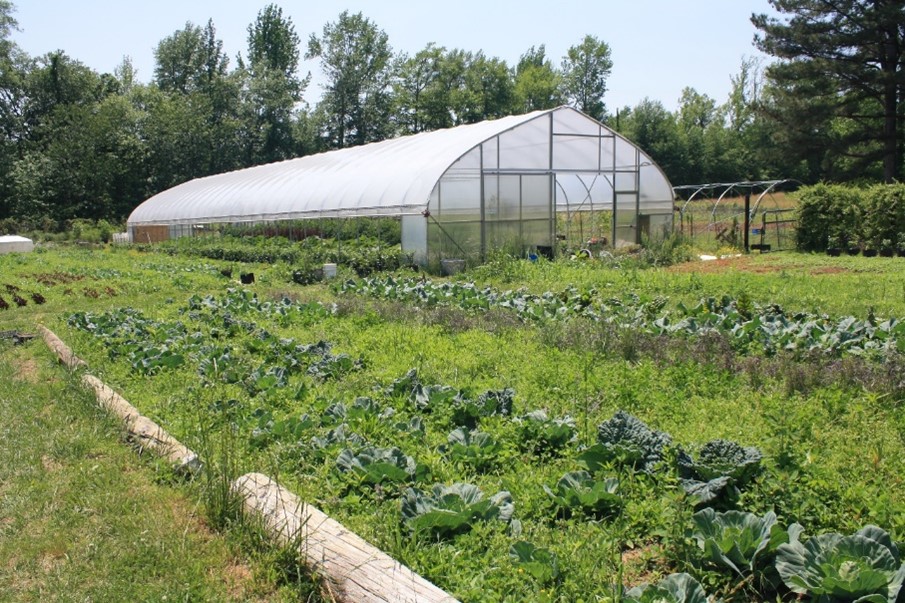 Room to Grow
The Henrys started out as vendors at local farmers markets, but they knew they wanted to expand to have their own Community Supported Agriculture program to provide their customers with more options.
After applying for a Farm Storage Facility Loan, they were able to put in a cold storage facility that included a refrigerated storage section so they can keep the produce fresh and clean. They worked closely with Joey Ashby, FSA county executive director, and Greg Wunner, FSA farm loan officer, throughout the entire process.
"The Henrys are great to work with," Greg said. "They always come in with a plan and everything they do is well researched before they come into the office to discuss it. It makes it very easy to translate their ideas into actual projects."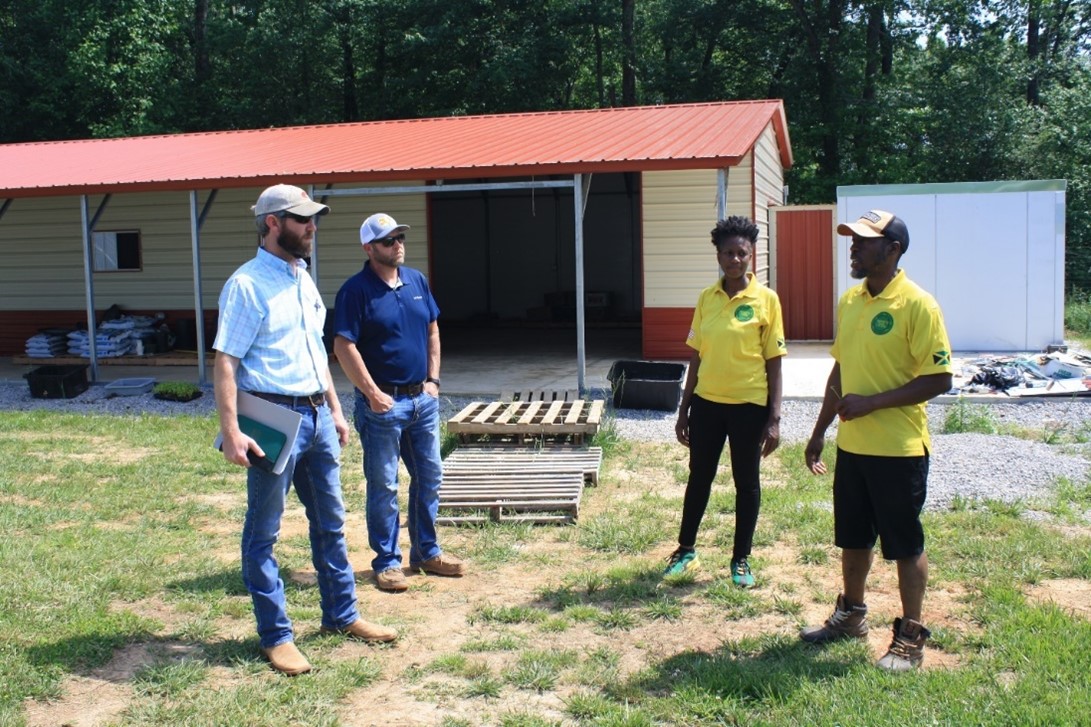 Education and Future Plans
The Henrys hope they can give back to their community as much as it has given to them. In the future, the Henrys plan to expand educational opportunities for customers and the community. They would like to have school groups visit the farm to connect with agriculture firsthand, and plan to offer cooking classes to promote healthy eating that features their vegetables.
"The city and USDA have been so responsive," Toussaint said. "We've gotten to know everyone, and we feel their support. It's a good feeling to know they are cheering us on, and we have pride in supporting our community."
Their children are even getting involved in multiple ways, and Toussaint and Kenesha hope to grow their involvement and interest in agriculture. Their son, Isaiah, is raising chickens through 4-H, and their daughter, Briana, is very involved in cooking and baking and wants to help develop recipes for their Community Supported Agriculture boxes.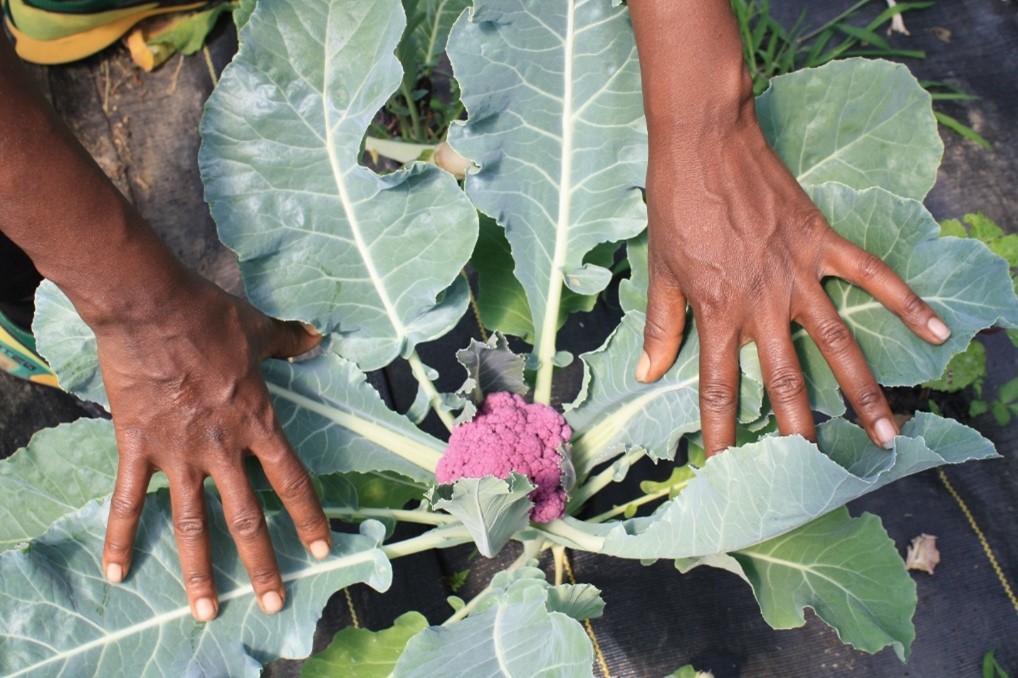 "We want families in the community to be part of the Henry's Farm family," Kenesha said. "We want them to come here to learn, to eat healthily, and to be a destination for education."
More Information
Visit local farms, ranches, forests, and resource areas through our Fridays on the Farm stories. Meet farmers, producers and landowners who are working to improve their operations with USDA programs.
USDA offers a variety of risk management, disaster assistance, loan, and conservation programs to help producers weather ups and downs in the market and recover from natural disasters as well as invest in improvements to their operations. Learn about additional programs.
For more information about USDA programs and services, contact your local USDA service center.
Greer Gill is the state public affairs specialist for FSA in Tennessee.