This Friday meet Harold and Mary Wheeler of Holdenville, Oklahoma. The Wheelers moved from Kentucky in 2004 searching for a place to farm. Along with their Jersey cows, Moo and Daisy, the Wheelers started their operation and set out on a journey that would bring them close to USDA's Natural Resources Conservation Service (NRCS).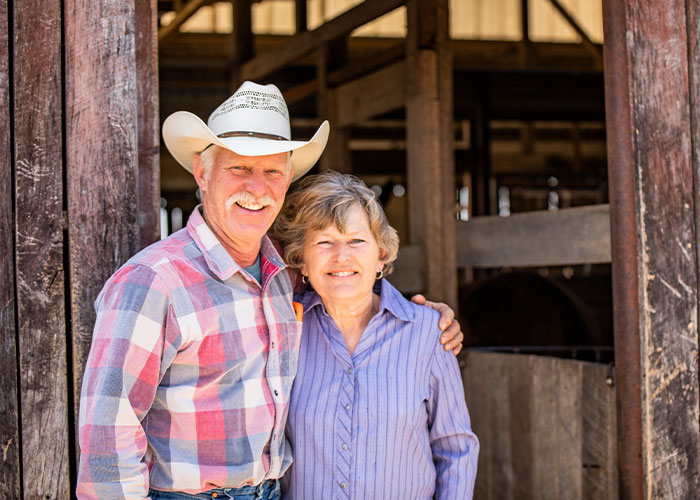 "We got the bright idea to quit our jobs and move somewhere that we didn't know a soul and had no income, and we are glad we did," Mary said. The old cotton farm they purchased was covered in cedar and brush. Harold began work building fences, clearing terraces, removing cedars, and building a pond to create a place where they could pursue their passion.
Adding to the Herd
Mary has a deep love for animals and started taking in orphaned calves shortly after they moved to Oklahoma. With up to 40 calves under her care during a calendar year, Mary worked morning and night to keep her calves healthy and fed. After purchasing an electric milking machine for their four dairy cows, the process became efficient and a little more enjoyable.
"We have come home and there would be a baby calf in the barn that someone just left here," said Mary. It is easy to see Mary's passion for cattle when she walks through the pens. Every calf has a name and gets excited when she calls them in.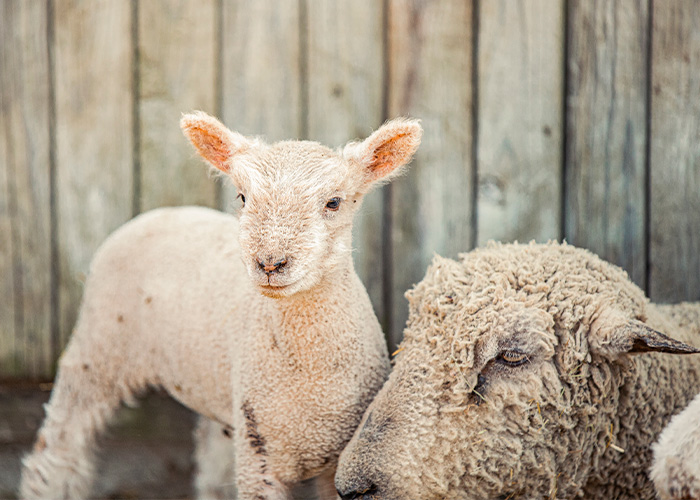 After acquiring a small herd of sheep and becoming involved in the Conservation Stewardship Program (CSP), they began multi-species rotational grazing. They have not fertilized for 10 years and have picked up around 30% more utilization by rotational grazing. They pay close attention to the strength of the grass and rotate every Sunday starting in the spring.
Success through Conservation
Not only do Mary and Harold care about the land and the quality of the grass their animals will be consuming, but they also work vigorously to ensure the health of their animals is a top priority. With the addition of rotational grazing, they work to ensure their animals will have a clean water source and proper shade in each paddock.
Harold eventually joined NRCS as a conservation technician and has since retired. "I guess how I got the job with NRCS is that I was in the office so much with projects they just said, 'why don't you come work for us!'," he said.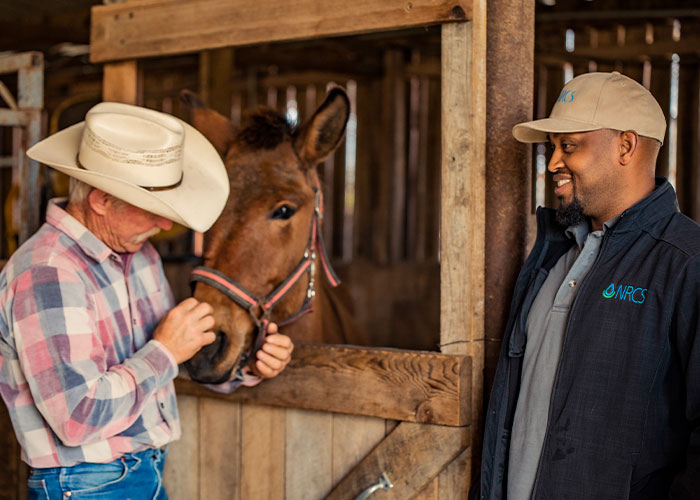 The Wheelers credit NRCS with their success and said the help they received boosted them through the beginning when there was no farm income.
The Wheelers are a prime example of the success that can be achieved when utilizing financial and technical assistance through NRCS programs. Their passion for conservation and efficient production plays a large role in their achievements. 
"This is what we have built," Harold said. "We have accomplished a lot and we want to leave this place even better than we found it."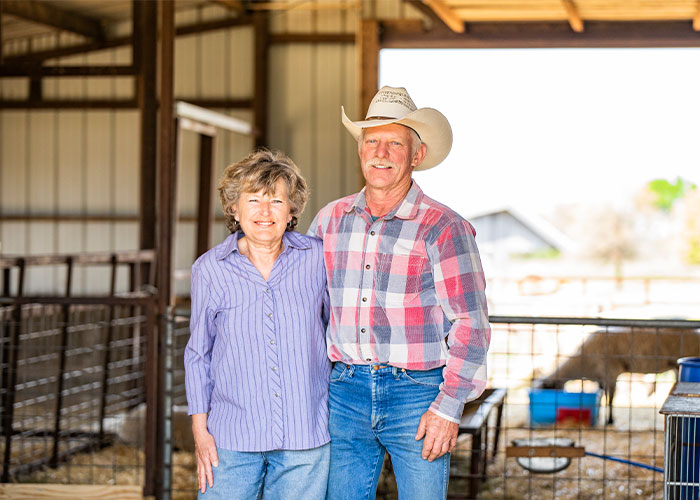 More Information
Visit local farms, ranches, forests, and resource areas through our Fridays on the Farm stories. Meet farmers, producers and landowners who are working to improve their operations with USDA programs.
USDA offers a variety of risk management, disaster assistance, loan, and conservation programs to help producers weather ups and downs in the market and recover from natural disasters as well as invest in improvements to their operations. Learn about additional programs.
For more information about USDA programs and services, contact your local USDA service center.
Savannah West wrote this story as a student at Oklahoma State University. For more information about this story, contact Gilbert Guerrero with NRCS in Oklahoma.