This Friday, meet Jose Dela Cruz, a cattle rancher from the beautiful island of Tinian in the Pacific Islands Area. Tinian Island is one of the three principal islands of the Commonwealth of the Northern Mariana Islands. For Jose, living on an island with a land area of 39 square miles is a constant reminder to live simply.
"My dad was a farmer and a fisherman his whole life," says Jose. "He practically raised us living off the land and sea. In fact, he taught us everything about his way of life."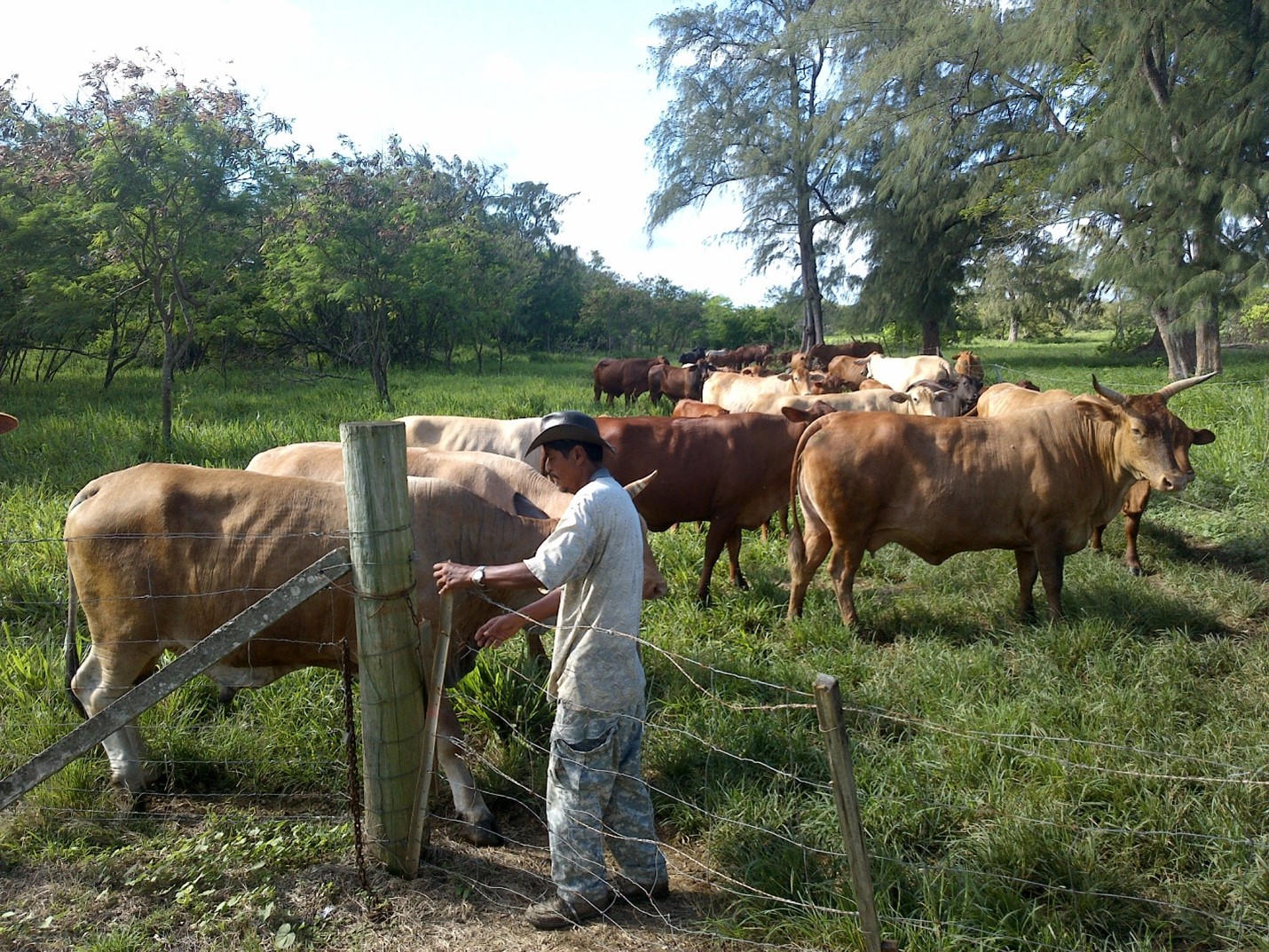 Chasing the Dream
Jose worked for the government in Saipan for more than twenty years and was a part-time fisherman. He always dreamed of having a ranch of his own, a dream that became a reality when he purchased his first five cows in November 2009. While it was a dream come true for Jose, he faced a lot of challenges in the beginning years.
"The biggest difficulty was the infrastructure, clearing the land, fencing, and water-related issues," Jose said.
The land was overgrown with noxious invasive species. There were thick tree patches that didn't allow for grass to grow. Water needed to be hauled daily for the cattle, and the high traffic area around the trough was compacting the soil and preventing the growth of protective vegetation.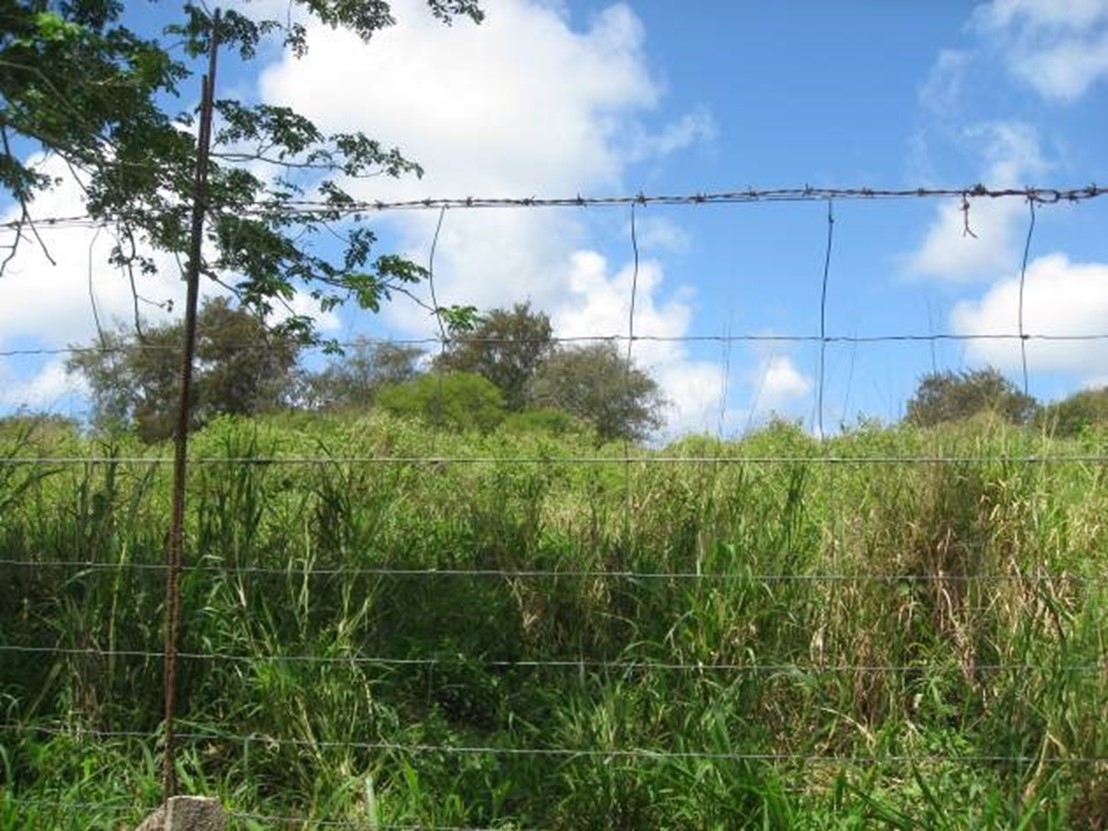 Working Together
After a few years, Jose decided to reach out to the Marianas Grazing Academy and USDA's Natural Resources Conservation Service to help resolve the challenges he was facing.
Working closely with NRCS District Conservationist Pam Sablan, Jose addressed resource concerns through the Environmental Quality Incentives Program.
"Pam has been wonderful in providing NRCS technical services," says Jose. "She honestly goes out of her way to help farmers and ranchers here on Tinian, making the program user-friendly to everyone."
Jose is now a Conservation Stewardship Program participant. This program helps producers build on their existing conservation efforts while strengthening their operations.
"Now, I have over 120 cows at my ranch on approximately 73 acres," said Jose. "I have 6 healthy paddocks to do an efficient paddock rotation, a 2000-gallon water reservoir that I installed on my own with an automatic water system for my cattle."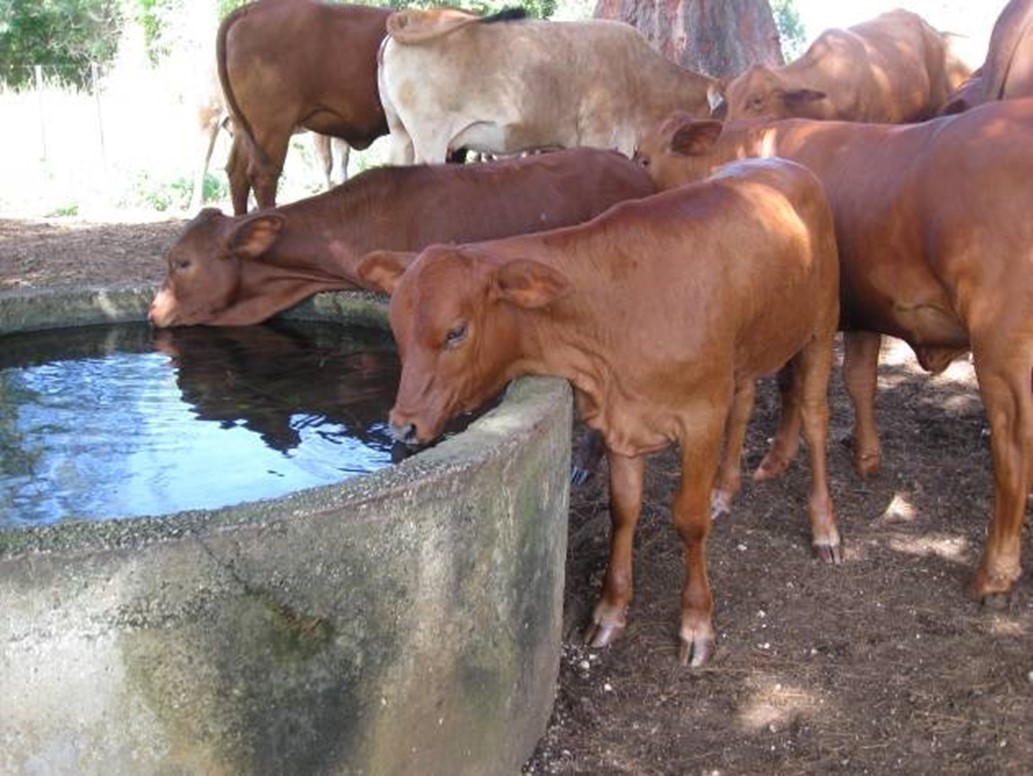 Through all of this, Jose was elected by his fellow ranchers to serve as president of the Tinian Cattlemen's Association, and he served as a public information officer for the Tinian and Aguiguan Soil and Water Conservation District board.
Jose was also a previously elected member of the USDA Farm Service Agency County Committee in Tinian. County committee members are farmers elected by their peers to serve as a direct link between the agricultural community and USDA. Farmers on the committee help deliver FSA farm programs at the local level, help decide the kind of programs their counties will offer, and work to make FSA agricultural programs serve the needs of local producers.
Jose thanks NRCS, especially Pam, for making his dream of successful cattle ranch a reality.
"My advice to everyone is not to be afraid," Jose said. "Take it day by day. Reach out to other ranchers and NRCS. This is the recipe for my success."
More Information
Visit local farms, ranches, forests, and resource areas through our Fridays on the Farm stories. Meet farmers, producers and landowners who are working to improve their operations with USDA programs.
USDA offers a variety of risk management, disaster assistance, loan, and conservation programs to help producers weather ups and downs in the market and recover from natural disasters as well as invest in improvements to their operations. Learn about additional programs.
For more information about USDA programs and services, contact your local USDA service center.
Terri Dux is a public affairs specialist for NRCS in the Pacific Islands Area.