This Friday meet Visar Duane, owner of Purple Skies Farm in North Royalton, Ohio, a suburb of Cleveland. Visar views her operation as another way to practice what she preaches – health and wellness. An occupational therapist, she has long endorsed the importance of incorporating fruits and vegetables into daily diet for overall health. With help from USDA's Natural Resources Conservation Service, she has expanded her reach as a local source of quality produce through her multifaceted operation.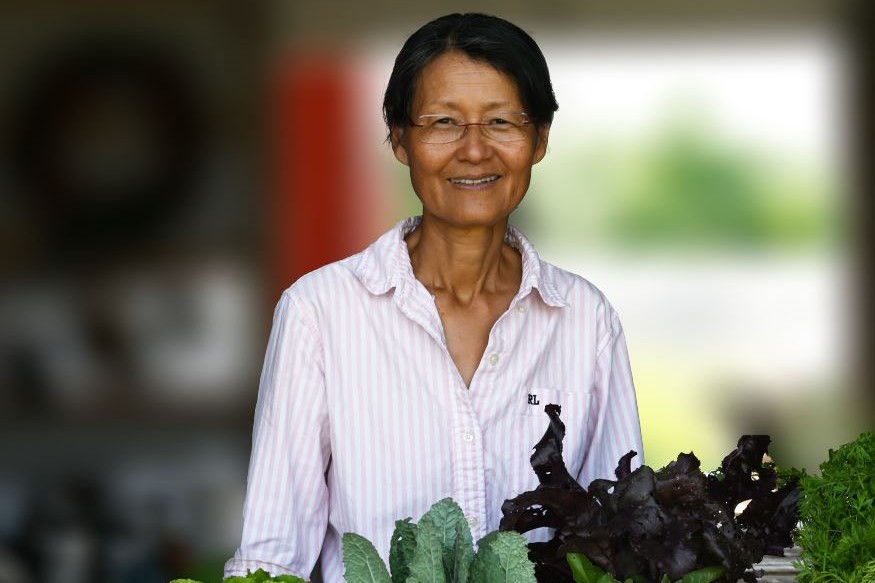 Extending the Season
Produce grown at Purple Skies Farm is sold at her on-site farm market and through Visar's Community Supported Agriculture program. Additionally, food grown at the farm is served in the farm's bed and breakfast and through her catering business.
"I feel that I'm able to provide a connection between people and their food," Visar said. "When we have guests at our bed and breakfast or farm market, they are able to see where the produce comes from and how much effort and care goes into creating a quality product."
Visar's secret to providing a variety of healthy produce items, such as raspberries, microgreens, lettuce, carrots and more, lies in her farm's soil health and the high tunnels. To accomplish this, NRCS provided financial and technical assistance through the High Tunnel Initiative Program to help Visar build the first high tunnel in 2012 and a second in 2020.
The two high tunnels help Visar extend the growing season, protecting plants from severe weather and allowing for more sustainable application of water and plant nutrients.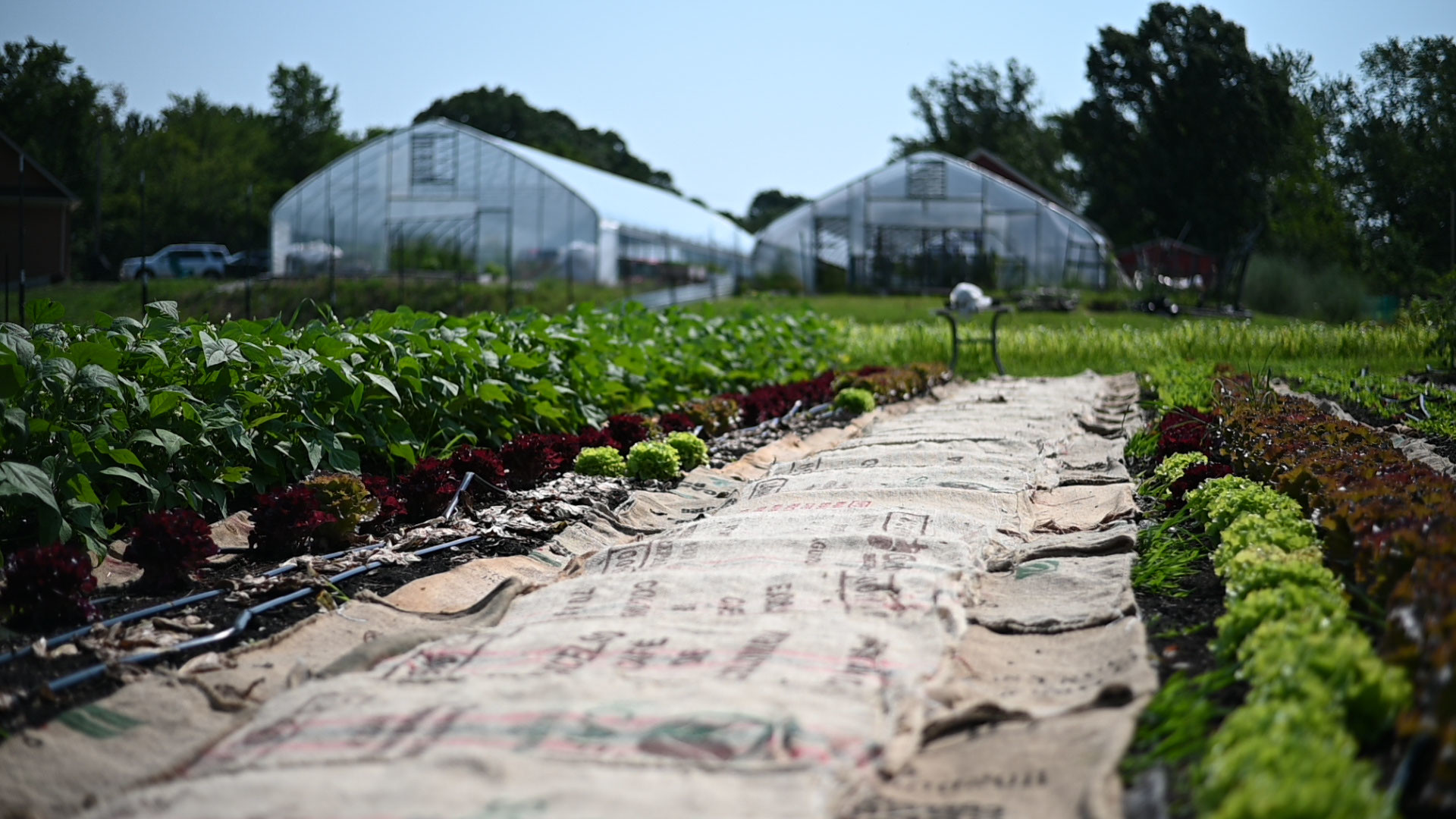 A Symbol of Hope
To further her conservation goals, Visar enrolled in the NRCS Conservation Stewardship Program. She worked with NRCS District Conservationist Lynette Harmon to find the best conservation practices to compliment her land management strategy.
"Visar is a great candidate for USDA programs, as she works to protect the soil, water, air, plants, and animals on her land," Lynnette said. "She's been working with NRCS for almost 10 years. In addition to planting cover crops and pollinator strips, which are key in supporting species like monarch butterflies and bees, she is tackling other resource concerns on her farm, such as nutrient management."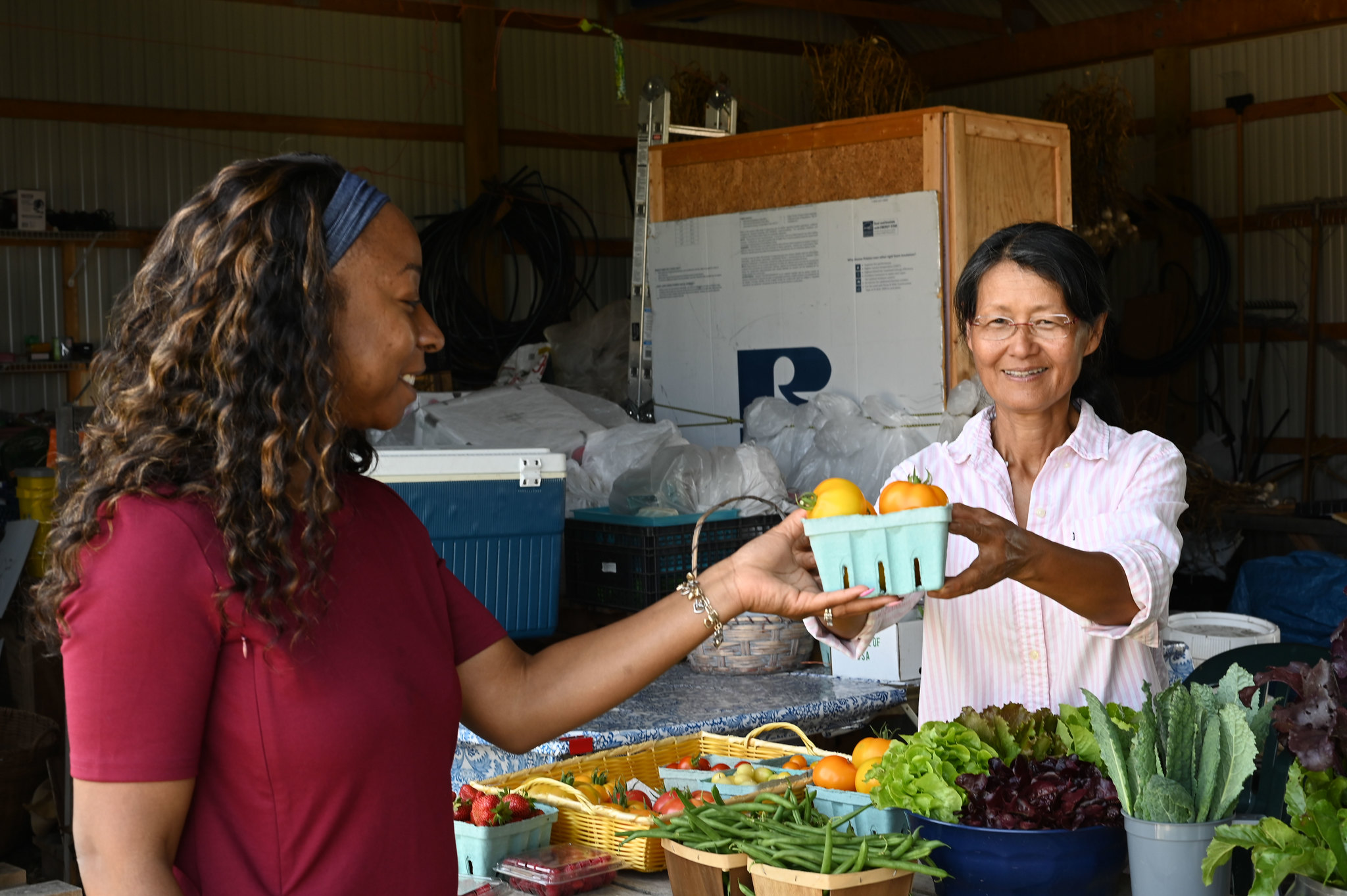 To Visar, the care and hard work she puts into managing her operation is a symbol of hope that parallels her own story. A refugee from Cambodia, Visar immigrated to the United States in 1981.
"My experience as a refugee has taught me that all things are possible," she said. "Even in the darkest situations, when you think that there is no escape, there is always hope."
Educating Others
Visar has channeled her optimism into mentoring others through the New Farmer Academy in the Cuyahoga Valley National Park. According to the program's website, the academy offers career pathways for interns through classroom-style education in the principles of sustainable agriculture, technical training, business and financial planning, and supportive working relationships with beginning and mentor farmers.
Intern Maddie Baker hopes to use the knowledge that she has learned from Visar to help those in urban settings grow their own food, either through community gardens or container gardening.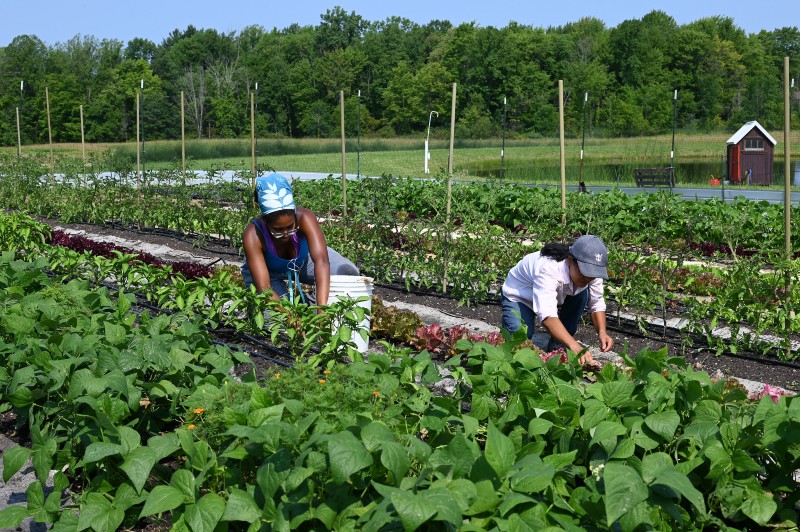 "I've learned through this internship that creating access to quality produce is important," Maddie said. "Giving people the tools and education that they need to grow nutritious foods and provide for themselves ultimately creates stronger, healthier communities."
It's something Visar is working to achieve in her own community, taking pride in the quality and sustainability of her operations at Purple Skies Farm.
More Information
Visit local farms, ranches, forests, and resource areas through our Fridays on the Farm stories. Meet farmers, producers and landowners who are working to improve their operations with USDA programs.
USDA's programs for urban producers help build infrastructure for urban agriculture. USDA's Office of Urban Agriculture and Innovative Production provides grants and cooperative agreements to nonprofits, local governments, and other entities, as well as sets up FSA urban county committees to increase producer input in delivering programs. Learn more at farmers.gov/urban.
USDA offers a variety of risk management, disaster assistance, loan, and conservation programs to help producers weather ups and downs in the market and recover from natural disasters as well as invest in improvements to their operations. Learn about additional programs.
For more information about USDA programs and services, contact your local USDA service center.
Brooke DeCubellis is the state public affairs specialist for NRCS in Ohio.