This Friday meet Maggie McQuown, an owner of her family's Century Farm in southwest Iowa, a couple miles west of the city of Red Oak. The farm was purchased by her great grandparents in 1899. She and her siblings are the fourth generation to grow up on the land.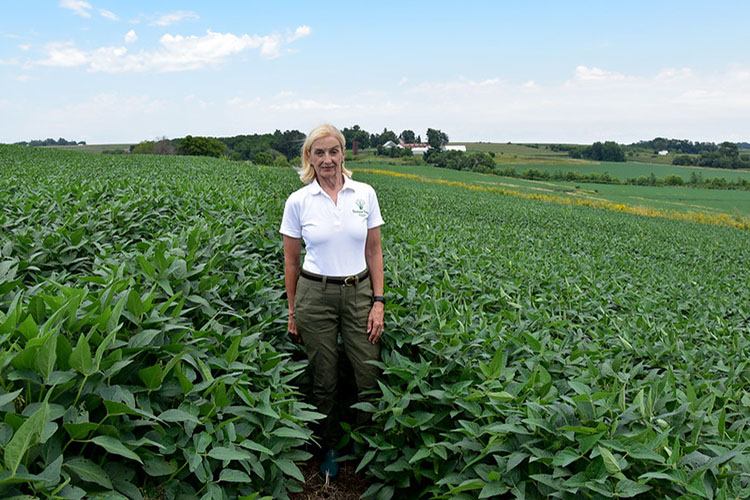 A Learning Experience
Maggie and her native-Texan husband Steve Turman knew they wanted to retire to the Midwest and reduce their carbon footprint by building a low energy-use home. After her parents passed away, Maggie was the only sibling interested in living on the family farm.
The couple began their new life in 2012 on the farm and eventually built their energy-efficient home next door to the family's 120-year-old home.  
"The first thing we did was install solar panels to provide electricity for all the structures on the property," she said.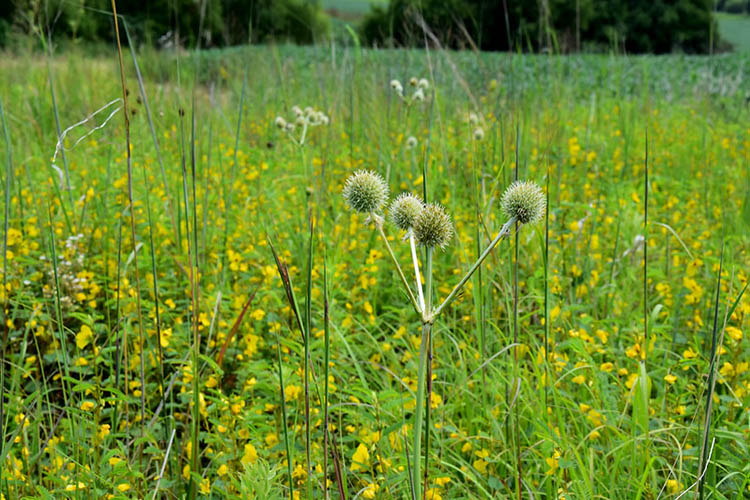 Retired and with a farm to manage, Maggie recognized the new challenge ahead of her and her need to learn more about Iowa agriculture.
"Upon inheriting the farm, I read everything I could about farming," she said. "It was important for me to understand what was going on with the land. I learned about current production farming and conservation practices, weed challenges, native prairie, and how to protect soil from extreme weather."
Cover Crops and Other Practices
Maggie was encouraged by a mentor to incorporate cover crops into her cropping system and she decided to test it out. Noticing a reduction in erosion due to the cover crops, Maggie committed to planting them on all her row crop acres. Since then, Maggie has seen an increase in organic matter and reduced erosion, along with other benefits from the cover crops.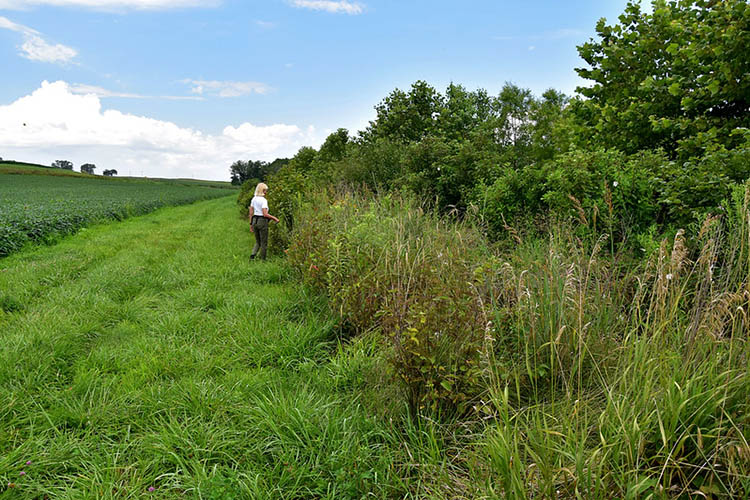 The farm already had a history of soil conservation management, starting with Maggie's great grandfather in the 1920s. The cropland has practiced no-till since the 1980s, and steeper slopes are protected with terraces and grassed waterways. The farm worked with USDA's Natural Resources Conservation Service in the early 2000s through the former Conservation Security Program, and now participates in the Conservation Stewardship Program.
After adding cover crops, Maggie was interested in doing even more. She has focused largely on returning prairie to many parts of the farm while improving soil health, water quality and wildlife habitat. The couple added a riparian forest buffer along a creek running through their property, which includes native prairie grasses and forbs between the trees and shrubs. She also added pollinator plots around cropped areas.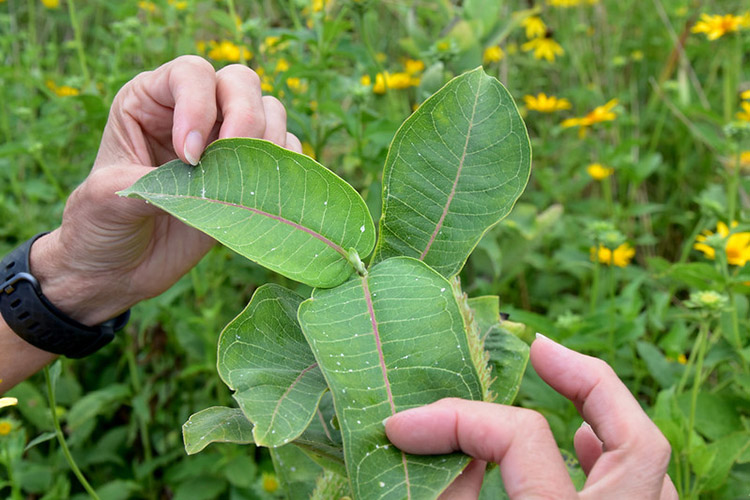 They currently have two prairie strips with three more to be installed this year. Maggie and Steve are active in the Iowa State University Prairie Strips Cooperator Program, Trees Forever, the Sustainable Iowa Land Trust and Iowa Natural Heritage Foundation.
A Lifelong Project
The couple is also preserving many of the farm's historic buildings. They converted an old livestock scale pit to a passive solar chicken coop and a Quonset hut into a shop.
"Maggie advocates strongly for farm preservation," said Steve. "We are committed to conservation efforts as long as we are able, and Maggie is developing a plan for that to continue on the land after she and I are gone."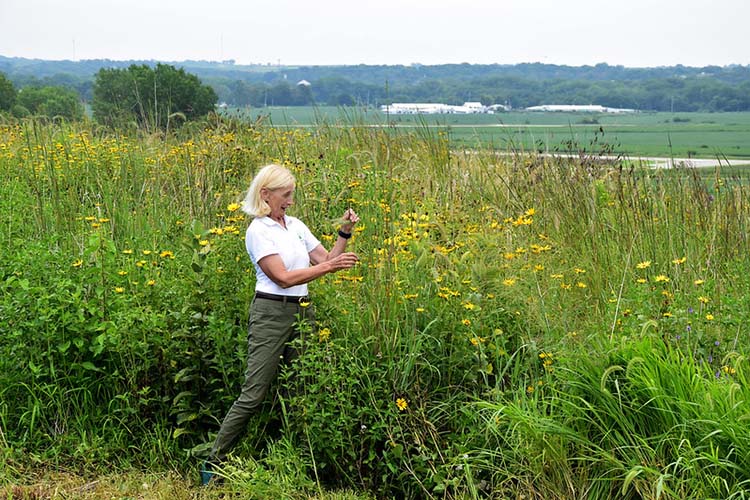 Nominated by the Montgomery Soil and Water Conservation District, Maggie was named the 2020 Iowa Conservation Woman of the Year by the NRCS Federal Women's Program Committee for her passion for learning and business experience with support from multiple Iowa conservation organizations.
"I am proud I can take care of my great grandparents' farm and make it better," says Maggie. "Steve and I have a lifelong project here. This could be a model learning farm or an agroforestry farm. We are trying to figure out how to best preserve our valuable soils, produce quality food and continue our farm's tradition of being a small, family working farm far into the future."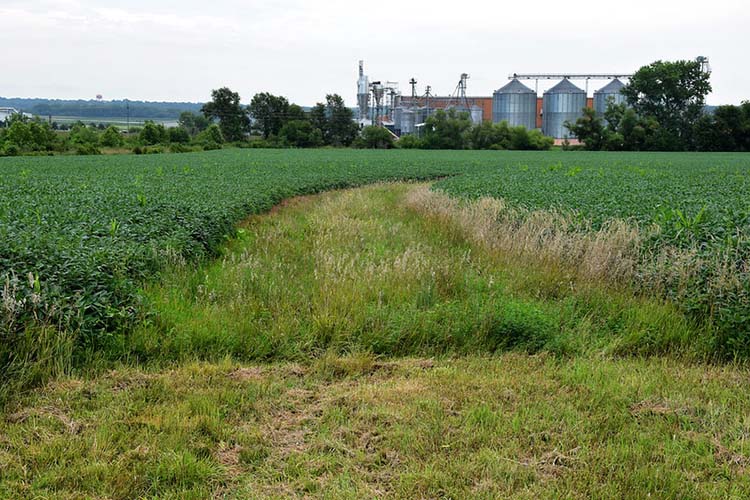 More Information
Each Friday visit local farms, ranches, forests, and resource areas through our Fridays on the Farm stories. Meet farmers, producers, and landowners who are working to improve their operations with USDA programs.
USDA offers a variety of risk management, disaster assistance, loan, and conservation programs to help agricultural producers in the United States weather ups and downs in the market and recover from natural disasters as well as invest in improvements to their operations. Learn about additional programs.
For more information about USDA programs and services, contact your local USDA service center.
Jason Johnson is a public affairs specialist for USDA's Natural Resources Conservation Service in Iowa.