This Friday meet Cindy Ayers-Elliott, Ph.D., of Foot Print Farms in Jackson, Mississippi. Located in the heart of West Jackson, Foot Print Farms has been a catalyst for healthy food in the inner city, seeking to give access to a new way of life for thousands of Mississippians.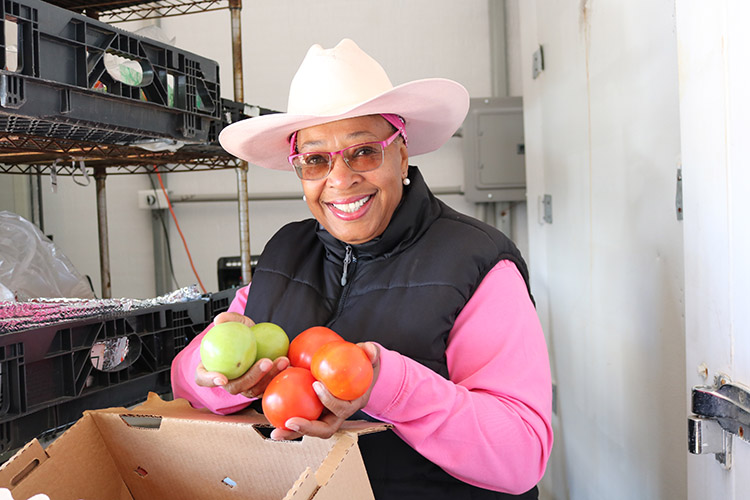 Building a Healthy Community
For the past five years, Foot Print Farms has taken thousands of pounds of food every Saturday to the farmers market located in downtown Jackson. Cindy pushes herself to provide for her community. She believes this is more than just selling food at a market or putting a seed in the soil. It's about planting a seed in the mind.
Foot Print Farms prides itself on touching as many lives as possible, which is why they partner with Novo Nordisk. The international healthcare company is one of the sponsors for the Mississippi Prevention Program for Diabetes that works with 15 different clinic locations throughout the state. Foot Print Farms looks to do whatever it can to provide a better quality of life through healthy food.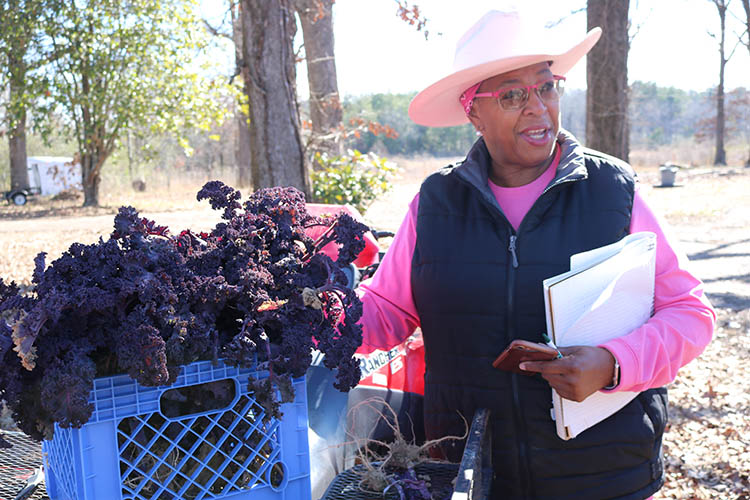 "We take 15 pounds of local, fresh, and healthy foods into the clinics to help prevent diabetes, not just for the patient being diagnosed, but also for the families as well," Cindy said. "Being a part of a program like this gives us access to our community, but it also lets us know that when we are working and planting, we know this food will make a difference in people's lives and lifestyles."
Working with USDA
As a small farmer in Mississippi, Cindy is grateful for the partnership she has grown with USDA's Natural Resources Conservation Service. The agency has helped her succeed and impact lives in ways she never imagined.
Cindy has been a participant in the NRCS Environmental Quality Incentives Program since 2010, installing six high tunnels, cross-fencing, a micro irrigation system, and a water well to name a few.
EQIP provides producers with financial and technical assistance to address natural resource concerns and deliver environmental benefits.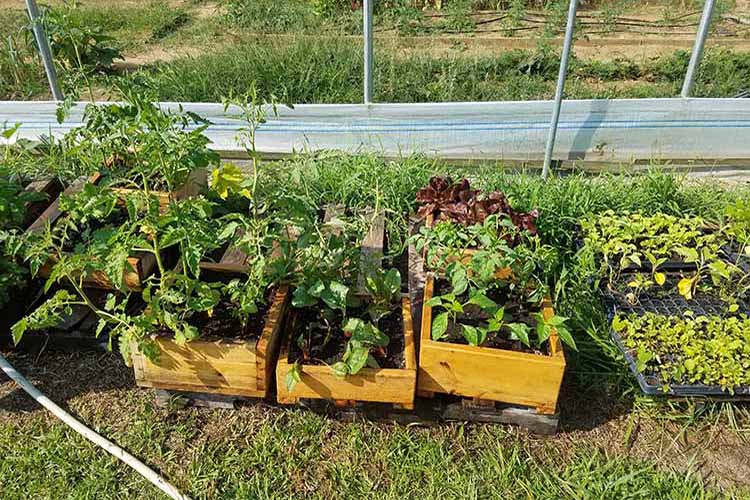 "We're excited to be able to do our part," Cindy said. "We know because of NRCS and their programs, we are able to take care of our citizens and this great earth."
Pollinators also help to increase her food production. This gives Cindy and other farmers more access to food, which in turn, gives them more access to the community at large.
Providing in a Pandemic
While the COVID-19 pandemic has swept across the nation, Foot Print Farms has continued to offer quality service to the citizens of Jackson and around the state.
Life, work, and customer interactions have changed. Farmers are buying more masks, protective clothing, and gloves to handle food and ensure safety. Luckily for Cindy, Foot Print Farms had already been practicing safety as a USDA Harmonized GAP-certified farm. She had to find new ways to deliver fresh fruits and vegetables to people right in the comfort of their vehicles.
"We developed our drive-up pick-up, which is another way to keep people safe and from harm," Cindy said. "Customers pre-order, come on to the farm, stay in their cars, and drive around to pick up their food."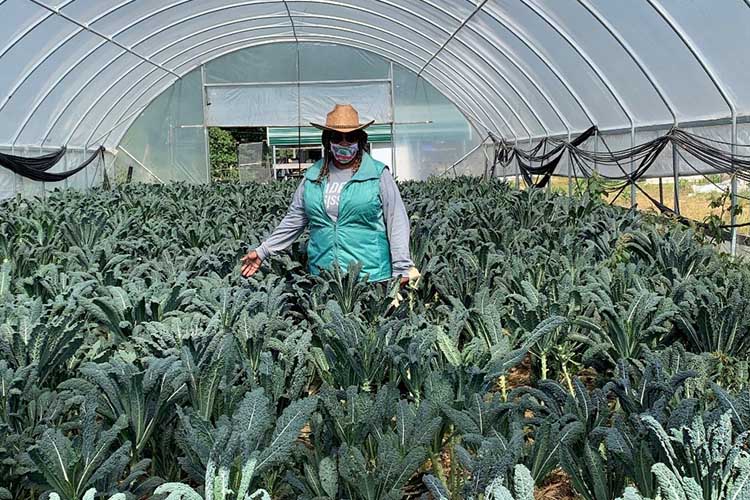 Due to the community's needs, Foot Print Farms had already planned for more planting and growing in 2020. With the high tunnels she installed through EQIP, Cindy has more room to plant and can provide space for other farmers to plant on her land.
Having access to more food has allowed Foot Print Farms to partner with Jackson Public Schools to provide fresh food during the pandemic. With no schools in session, some students have not had readily available access to food. To help, Foot Print Farms delivers 450 meals per week to students and their families. Each week, families receive seven pounds of fresh food, providing nutrition and safety for those who may live in food deserts.
More Information
Each Friday visit local farms, ranches, forests, and resource areas through our #FridaysOnTheFarm stories. Meet farmers, producers, and landowners who are working to improve their operations with USDA programs.
USDA offers a variety of risk management, disaster assistance, loan, and conservation programs to help agricultural producers in the United States weather ups and downs in the market and recover from natural disasters as well as invest in improvements to their operations. Learn about additional programs.
For more information about USDA programs and services, contact your local USDA service center.
Aaron Porter is a public affairs specialist with NRCS in Mississippi. He can be reached at Aaron.Porter@usda.gov