This Friday meet Jimmy Bloome, a dairy farmer in Colby, Wisconsin. The farm has been in Jimmy's family since 1989, and over the years, their operation has changed quite a bit. They began by raising pigs, then transitioned to beef, and finally a dairy operation. Currently, Jimmy is utilizing his 180 acres of rotationally grazed pasture to help feed his dairy cows.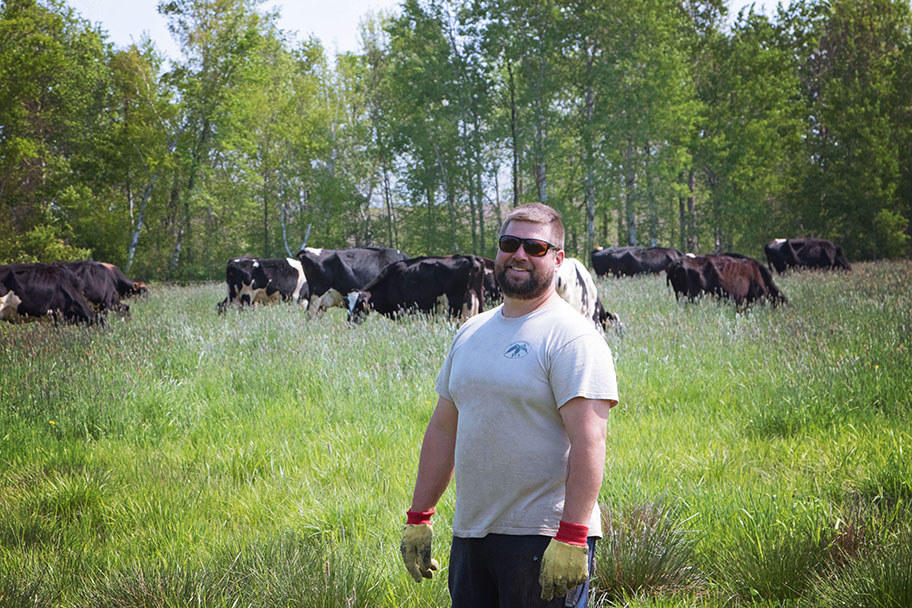 Establishing a Plan
Before transitioning to an organic prescribed grazing system, Jimmy used to grow row crops to feed his cows. Although the conventional system worked, he faced challenges with wet conditions and crop productivity and began looking for new ways to raise dairy cows.
These challenges began with the soil. Wet soil conditions caused by a high water table and poor soil drainage made growing row crops more difficult. During an initial site visit from USDA's Natural Resource Conservation Service, District Conservationist Amy Neigum identified the potential for a pasture and prescribed grazing system.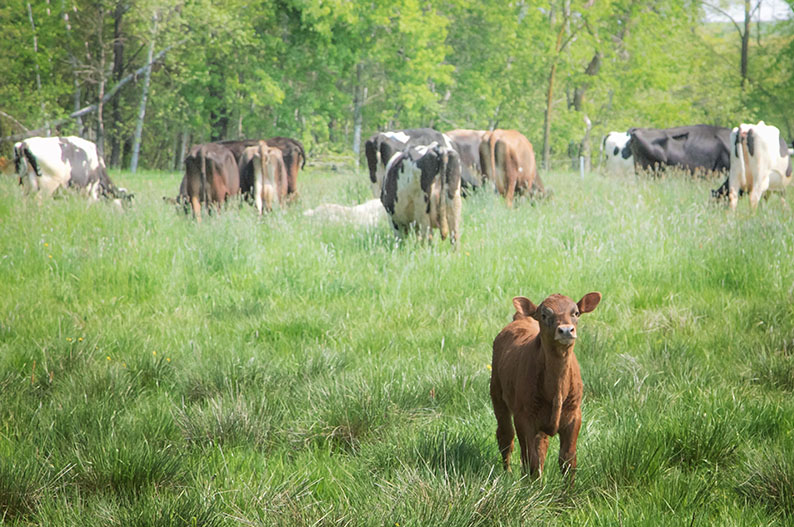 NRCS also provided Jimmy with a few practice alternatives to compare, and together they decided on which practices were best for him. Jimmy described working with NRCS as easy and enjoyable.
"They are a great collaboration of people, who are easy to work with and knowledgeable," he said. "They make time for people and if they don't know the answer, they figure things out."
Investing in the Land
In 2019, Jimmy applied for assistance through the Environmental Quality Incentives Program to develop a pasture and implement a prescribed grazing plan. Jimmy's plan included nearly three miles of fence, livestock pipeline, and a watering facility to make the grazing plan work. His contract included stream crossings, which help cattle cross safely and limit streambank erosion and sediment loading, as well as trails and walkways that improve animal distribution and food and water access.
Charles Schwartz, NRCS soil conservation technician, worked with Jimmy to design some of the practices he implemented. "Change isn't easy, and neither is farming in Wisconsin weather," Charles said. "Jimmy's perseverance and commitment to success got him through those early hurdles."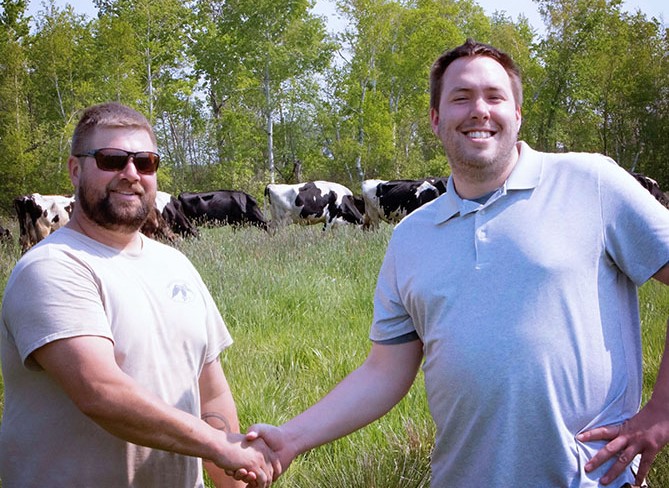 Jimmy planted five acres of conservation cover in 2021 composed of beneficial grasses and forbs such as Beebalm, Purple Coneflower, and more.
Jimmy wants to keep working with NRCS and continue to improve his land. Over the next few years, he will be implementing a comprehensive nutrient management plan to ensure proper application of manure and nutrients, and to protect the surrounding resources from runoff and incidental pollution. Jimmy is also interested in the Conservation Stewardship Program, which helps landowners build on their existing conservation efforts while continuing to strengthen their operation.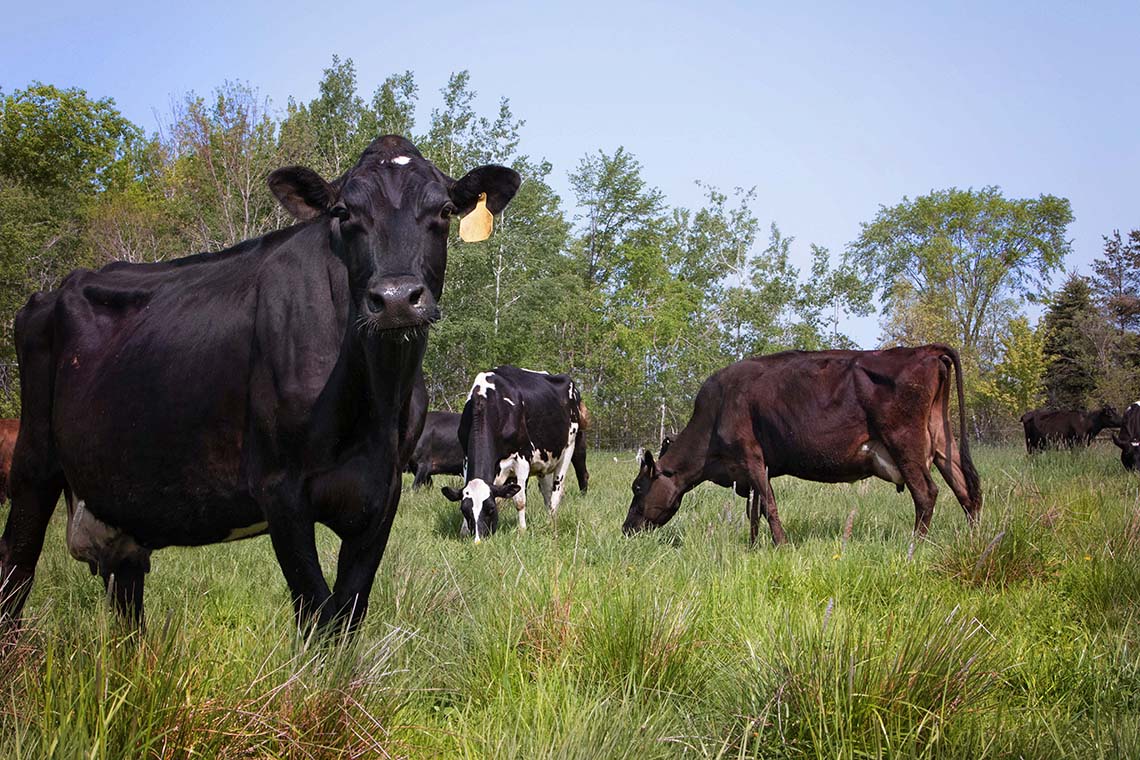 More Information
Visit local farms, ranches, forests, and resource areas through our Fridays on the Farm stories. Meet farmers, producers, and landowners who are working to improve their operations with USDA programs.
USDA offers a variety of risk management, disaster assistance, loan, and conservation programs to help producers weather ups and downs in the market and recover from natural disasters as well as invest in improvements to their operations. Learn about additional programs.
For more information about USDA programs and services, contact your local USDA service center.
For more information about this story, contact Amanda Zelinski, public affairs specialist for NRCS in Wisconsin.