This Friday meet Sara Stewart of Unity Gardens, a network of community gardens that increases the availability, awareness, and accessibility of healthy, locally grown food in South Bend, Indiana. It started with a simple idea. After spending six years teaching the local homeless population about nutrition and wellness, Sara decided it was time to help them access healthy food.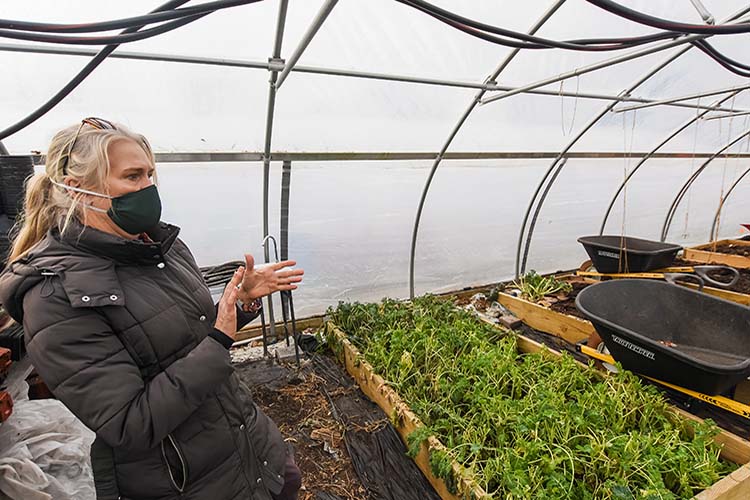 As a public health nurse, Sara worked to teach the homeless about healthy food and taking care of themselves and administered health screenings to check for things like high blood pressure and diabetes. Her initial plan was to make a small impact by planting a garden down by the docks where the homeless gathered. There, she, and those who worked alongside her, could grow greens and vegetables while allowing people to pick what they needed to supplement their diets.
Making a Local Impact
Armed with a few packs of seeds, she emailed five friends and invited them to bring a shovel to help her start planting. From that email blast, a movement began. Sara's email list surpassed more than 1,000 people by the end of the first year and has continued to grow. In the 12 years since, more than 40 gardens have been planted throughout the county. This network of gardens is now known as the Unity Gardens.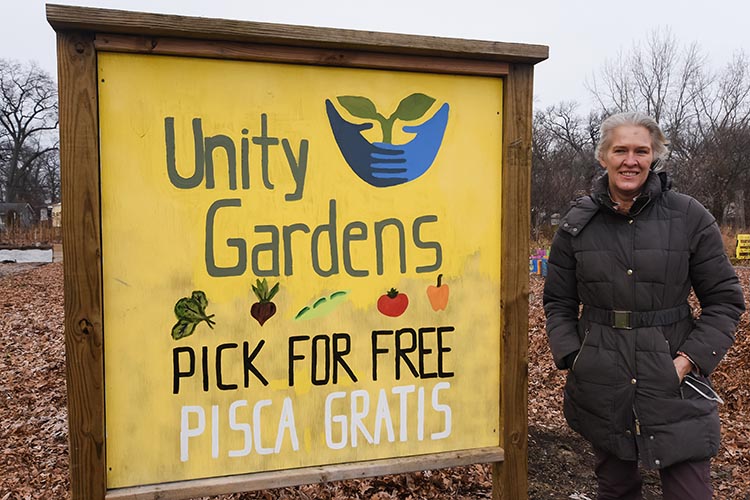 "This model is unprecedented, and yet it's working," Sara said. "As long as people value it, they'll support it. Here we are 12 years later and it's just as scary as it was on day one, maybe more so because I feel like I have a bigger responsibility."
Sara's idea of providing food to those in need has remained the foundation of Unity Gardens.  A yellow sign at the front of the garden invites all those who pass to "pick for free." Even during the pandemic, the gardens have continued to provide for the community. With people out of work, supply chains broke down and fresh food sometimes became hard to find. Unity Gardens worked to fill the gap. Sara estimates they grew 200,000 pounds of food and had more than 5,000 people visit the garden throughout the year.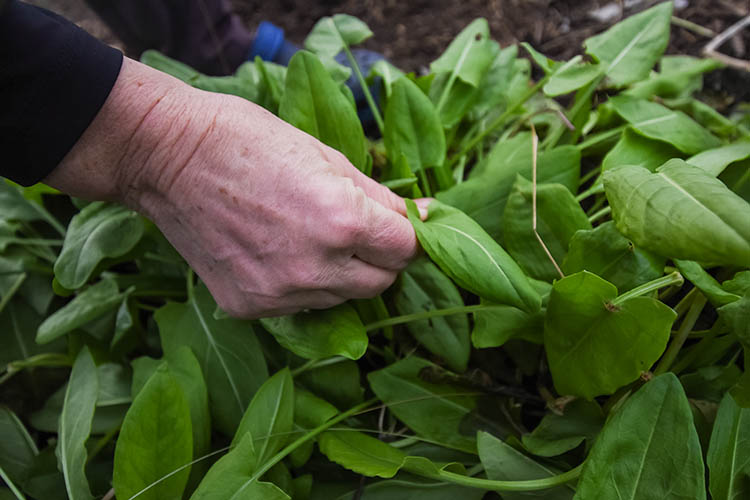 Help from High Tunnels and Pollinators
No matter the season or temperature, growing never really stops at Unity Gardens. Hidden in the back corner of one property are four high tunnels that allow year-round growing. Kale, sorrel and mustard greens grow in the warm and humid spaces, defying the near freezing temperatures outside that should have ended the growing season.
Starting originally with only two, the third and fourth high tunnels were built in 2017 with help from the Environmental Quality Incentives Program through USDA's Natural Resources Conservation Service. The program provides cost-share assistance to help operations, like the Unity Gardens, make improvements and meet conservation goals. A rock trench drain was also installed to capture rainwater for irrigation inside the high tunnels.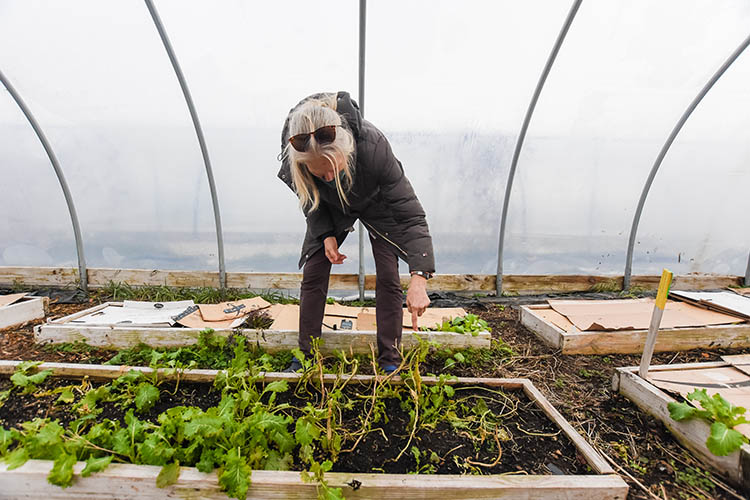 Additionally, EQIP helped fund a two-acre pollinator garden, a crucial addition to the operation. The native plants growing in the garden attract honeybees, and other pollinators, to help the crops grow and flourish.  
Continuing to grow opportunities for the community, a multi-purpose building is under construction to provide meeting and classroom space. Classes will be held to teach visitors how to prepare healthy meals and plant gardens. It will also serve as a permanent store and operations center for their flourishing summer camp and community outreach programs. NRCS and the local Soil and Water Conservation District have taken part in field days and other education outreach initiatives at Unity Gardens.
"Without people like NRCS, we couldn't even survive," Stewart said. "We wouldn't grow the food well because there'd be no pollination or that kind of thing. I really can't underestimate how important it's been."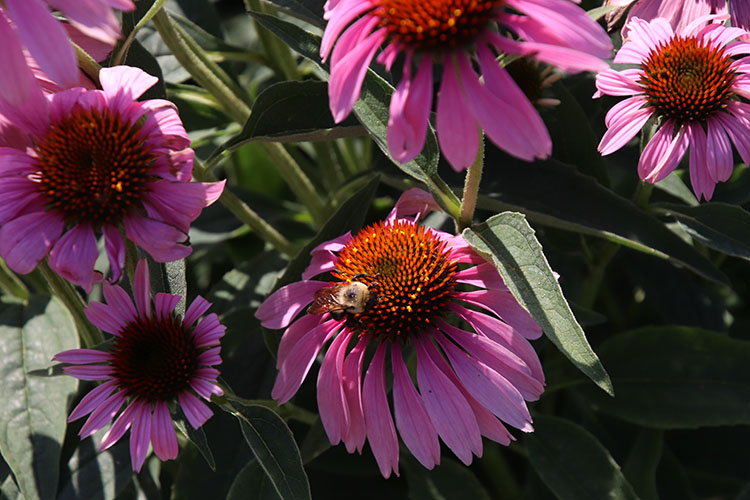 More Information
Each Friday visit local farms, ranches, forests and resource areas through our Fridays on the Farm stories. Meet farmers, producers and landowners who are working to improve their operations with USDA programs.
USDA offers a variety of risk management, disaster assistance, loan and conservation programs to help agricultural producers in the United States weather ups and downs in the market and recover from natural disasters as well as invest in improvements to their operations. Learn about additional programs.
For more information about USDA programs and services, contact your local USDA service center.
 
Brandon O'Connor is a public affairs specialist for NRCS in Indiana.