This Friday meet Bobby Wilson, owner and operator of Metro-Atlanta Urban Farm in Atlanta, Georgia. He established the farm in 2009 to address the growing need for affordable food in low-income communities.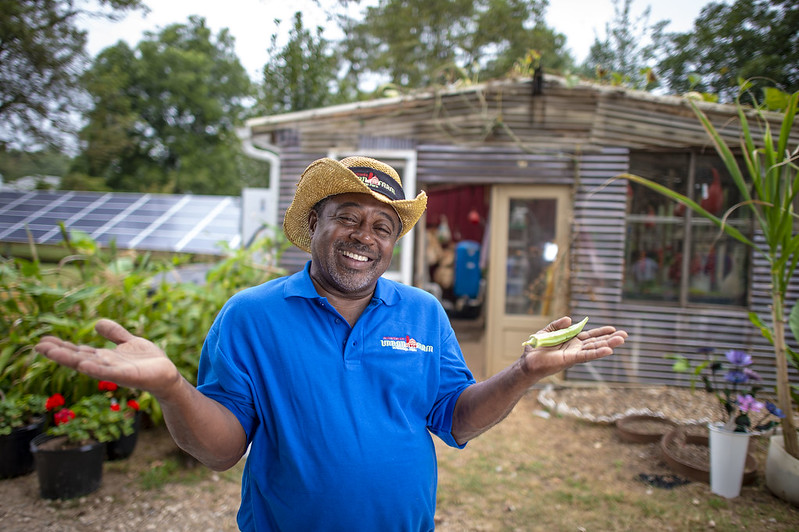 Providing in a Pandemic
A man on a mission, Bobby has refused to let a global pandemic slow him down. After all, he has important work to do. As a farmer, Bobby feels it's his duty to grow food and take care of his community.
"People were losing jobs, being laid off their jobs and many people didn't have access to food period," he said. "We committed 95% of our crops to providing food baskets and boxes to people that really needed food."
By partnering with churches, the Atlanta Food Bank, and other farmers across Georgia, Bobby did what he could to help feed as many families as he could. In December of 2020, word spread to so many that a line of cars stretched from his College Park farm to a neighboring city for the holiday food drive.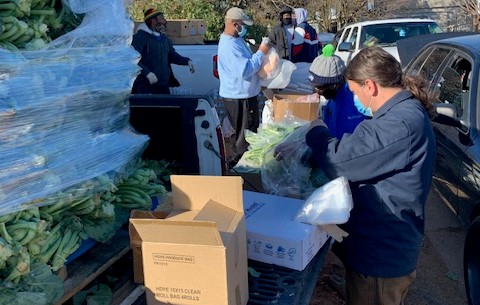 "Our last food giveaway was right before Christmas," he said. "Our food line reached all the way back to East Point, over a mile long."
Bobby estimates that his urban farm has fed more than 20,000 families since February 2020.
Growing Urban
Better known for Atlanta's Hartsfield Jackson Airport, College Park isn't often recognized for farming. Bobby is working to change that. For the last 12 years, Metro-Atlanta Urban Farm has been a hub for fresh produce and an accessible learning space for youth and beginning farmers.
In addition to growing your typical row crops like cucumbers, tomatoes, and a variety of heirloom vegetables, he is growing his vision to expand what his farm offers.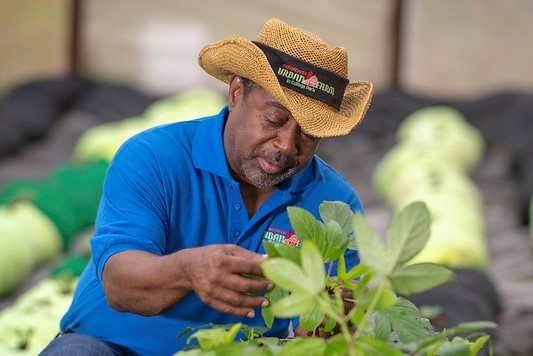 "We really want to become more of a demonstration farm so that they [farmers] can see our success and our failures," he said. "We want to share our experiences and be a resource."
As many who've tried it know, farming isn't easy. Variables like weather and consumer demand are out of your control, but there are some things you can plan for and that's what Bobby wants to share with others who want to farm successfully.
Bobby's Game Plan
He says you need a game plan that includes collaboration, community, and science and that he wouldn't have gotten to where he is without the assistance provided by the United States Department of Agriculture. USDA's programs and services provide support to urban farmers looking to expand, protect and invest in their operations.
Through the Natural Resources Conservation Service, Bobby has participated in the Environmental Quality Incentives Program and implemented conservation practices that address soil health, water quantity and nutrient management. He's planted crimson clover as a cover crop, installed a well and a micro-irrigation system and built a seasonal high tunnel. He says NRCS conservation practices help drive sustainability.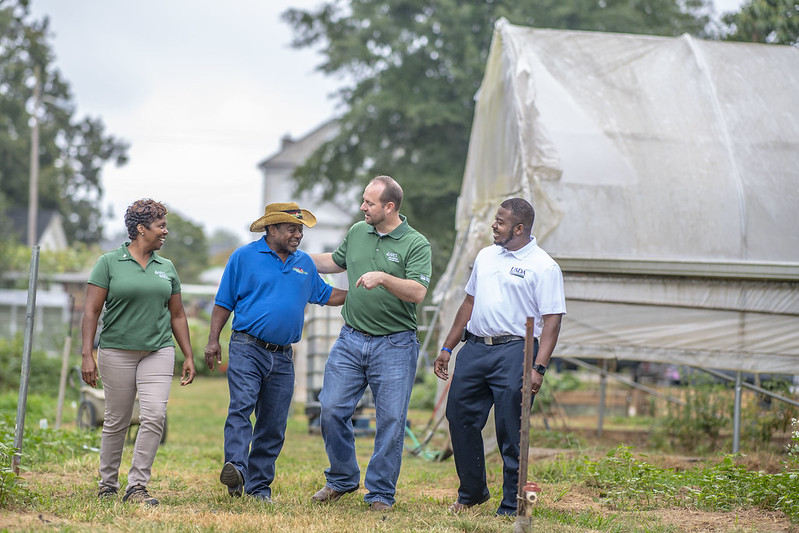 "We couldn't be where we are without the support we've gotten from NRCS and other agencies," Bobby said.
Bobby adds that during his trainings and workshops, he stresses the importance of good environmental stewardship, getting to know your local USDA agents and your community's needs.
Shemekia Mosley, the NRCS district conservationist in Bobby's local USDA Service Center, has seen him work tirelessly over the years to give back.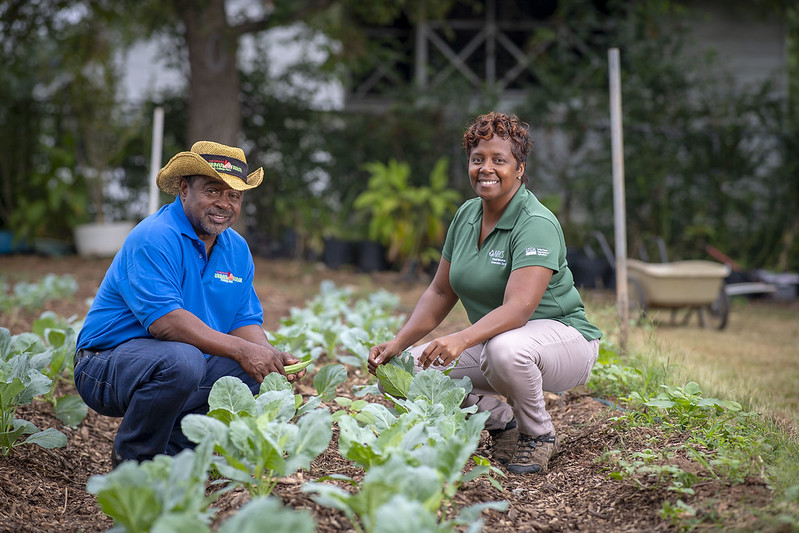 "Bobby Wilson is a leader in the urban farming community. He's a mentor who works hard to expose others to farming, with the ultimate goal of eliminating food deserts," said Shemekia.
As he gears up for another busy year, Bobby says he plans to continue sharing knowledge through virtual workshops. A man of self-proclaimed grandiose plans, he also has lot of other ideas that he says will assist other minority farmers in establishing successful and sustainable operations.
More Information
Each Friday visit local farms, ranches, forests and resource areas through our Fridays on the Farm stories. Meet farmers, producers and landowners who are working to improve their operations with USDA programs.
USDA offers a variety of risk management, disaster assistance, loan and conservation programs to help agricultural producers, including urban farmers, in the United States weather ups and downs in the market and recover from natural disasters as well as invest in improvements to their operations. Learn about additional programs.
For more information about USDA programs and services, contact your local USDA service center.
Amelia Dortch is an outreach coordinator for NRCS in Georgia.