This Friday meet Phil Campbell, U.S. Air Force veteran and farmer in Luther, Oklahoma. Prior to retiring from his 30-year military career, Phil purchased 40 acres of land in 2014 and became a full-time farmer in 2016. Starting with just cattle, he has grown the operation over the years to add poultry, fruit trees, and a garden.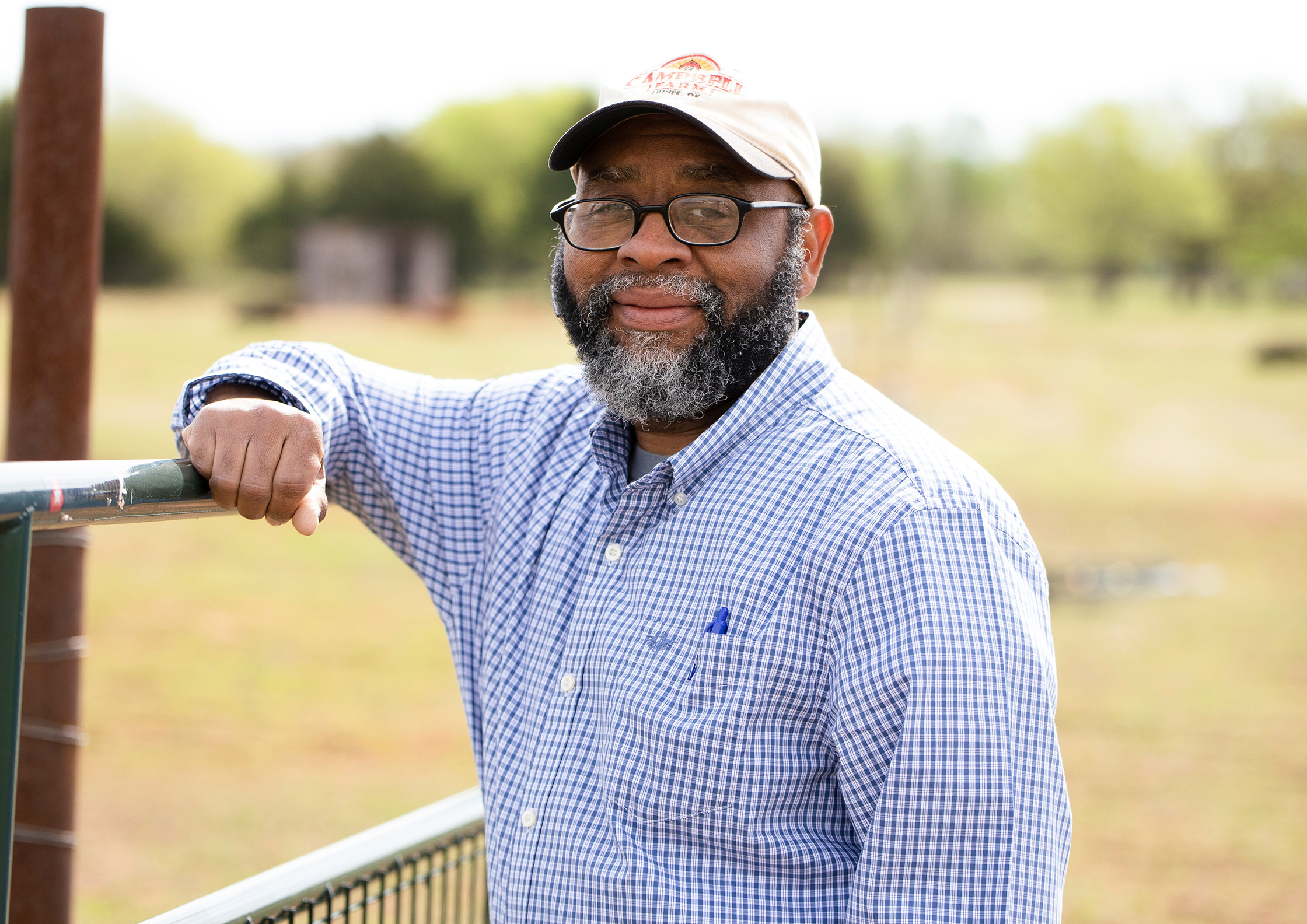 "We will try just about anything around here," Phil said. "I am always willing to try something new, and when it works, we just keep it going."
Getting Started
Though his introduction into agriculture was later in life, Phil is considered a beginning farmer by USDA, which is anyone who has operated a farm or ranch for less than 10 years. USDA offers additional assistance to beginning farmers and veterans through a variety of programs and services.
Phil credits a lot of his success to Josh McNeff, former technician for USDA's Natural Resources Conservation Service. Josh initially visited the farm to meet with Phil and help determine how to best protect and utilize his land.
Phil worked with NRCS to install a well and a pond on his property through the Environmental Quality Incentives Program, which helps farmers, ranchers, and forest landowners integrate conservation into working lands. With the well, Phil can better provide water to his cattle, fruit trees, and crops through drought conditions, while the pond benefits his cattle, local wildlife, and pollinators. By addressing his resource concerns, he was able to mitigate the potential problems in long periods of drought and improve wildlife habitat on his property.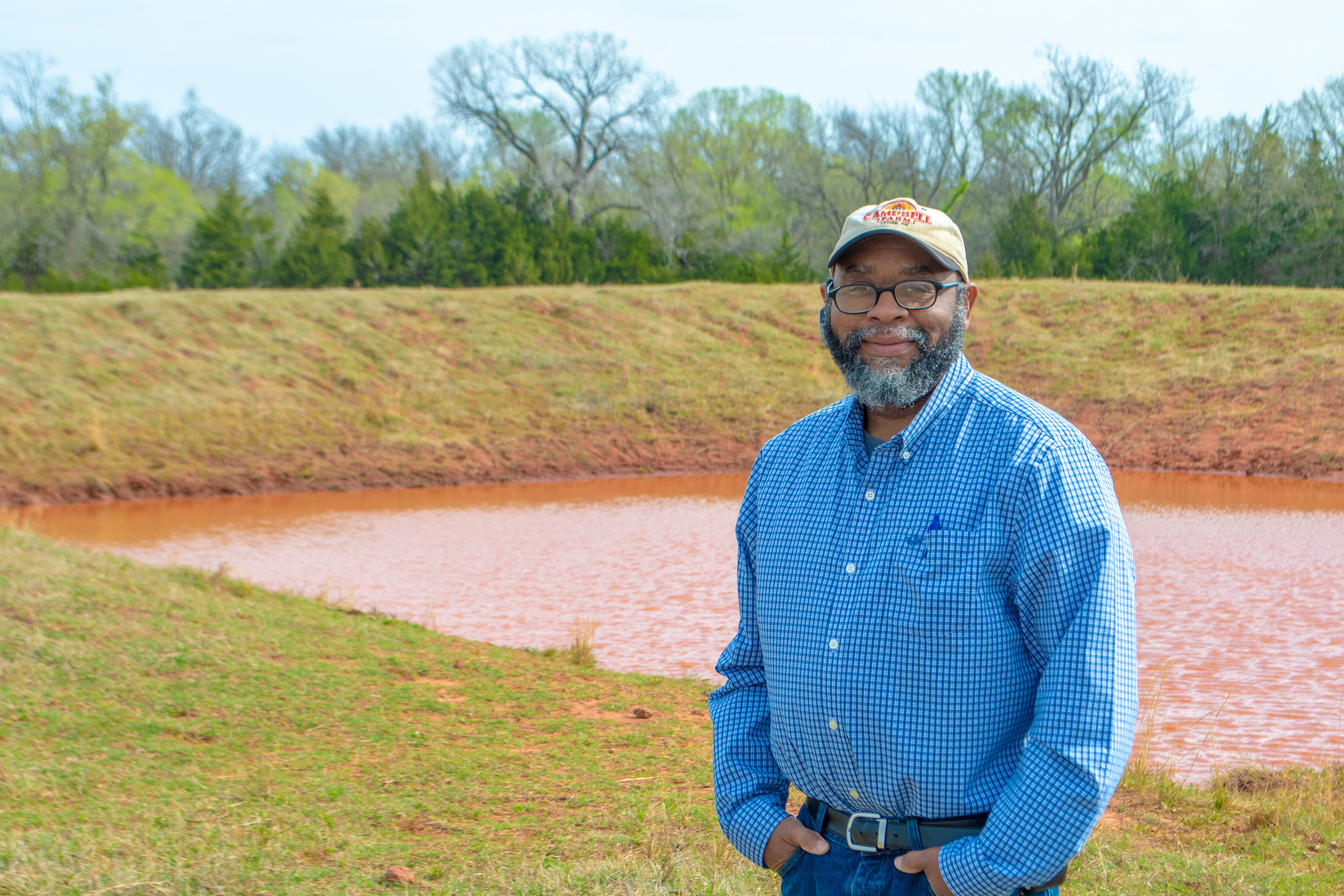 In addition to EQIP financial assistance, NRCS provides free conservation technical assistance.
"The conversations with Josh, and him coming out to the farm, was beyond anything that could have been funded," Phil said. "The technical assistance Josh provided to me is the reason I am here talking today about conservation."
Conservation and Community
Phil has a herd of Angus crossbred cattle that graze the pasture year-round. "I am excited to implement rotational grazing and allow my pasture to have a break every once in a while," he said. Phil has also added poultry to his operation.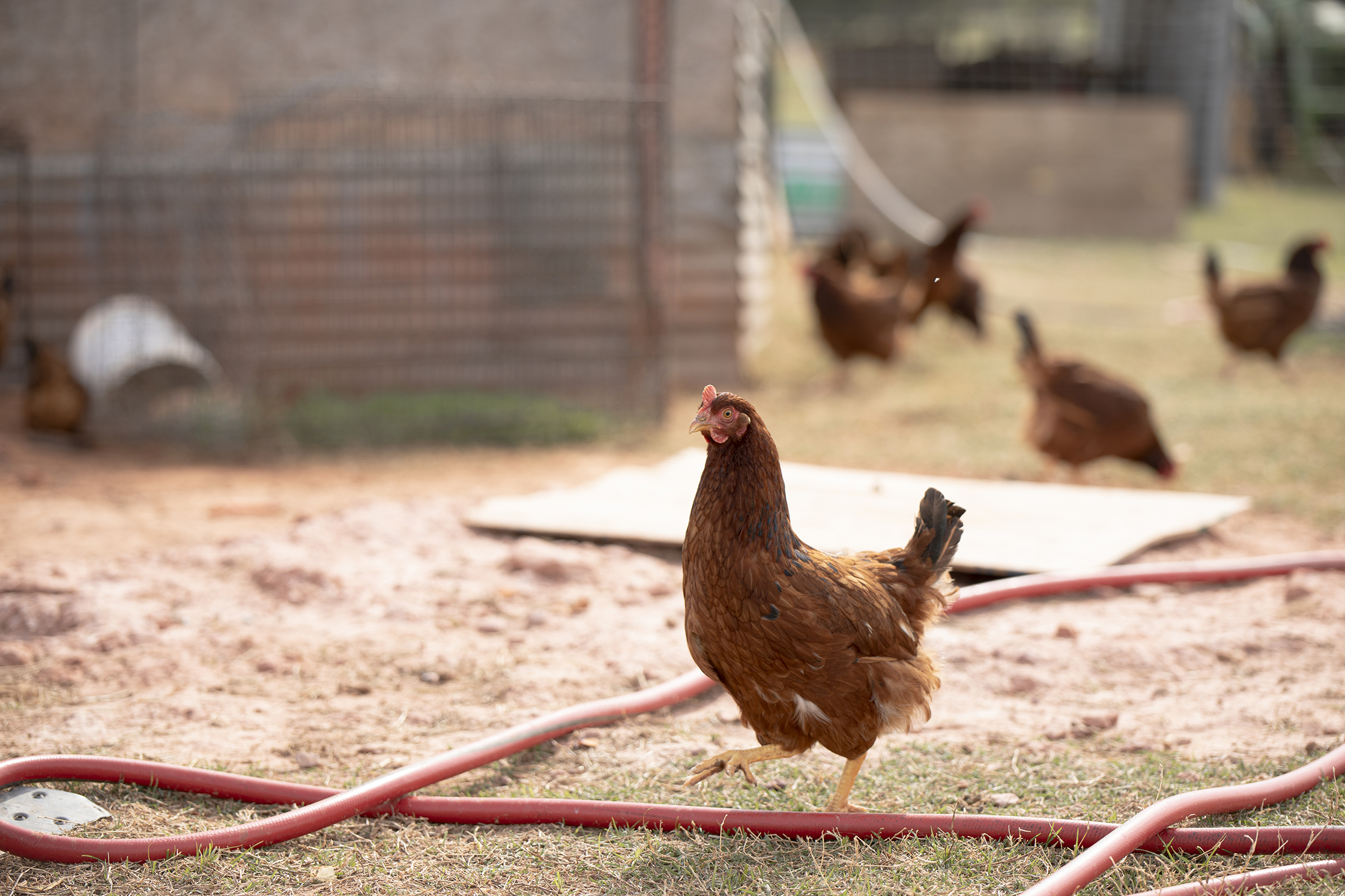 Aside from livestock, he planted about 45 juvenile fruit trees including apple, pear, peaches, nectarines, apricots, and plums, as well as a garden where he grows sweet corn, spinach, green beans, okra, tomatoes, peppers, potatoes, onions, purple hull peas, zucchini, and summer squash.
Seeing the positive impacts conservation on his farm, Phil decided he would like to become more involved. He currently serves as the vice chairman of the Oklahoma County Conservation District Board as well as the chairman of the Oklahoma Conservation Commission. In addition to serving his community through conservation, Phil helps his community in other ways, too.
"I enjoy sharing the extra vegetables with the Oklahoma City metro food banks," Campbell said. "As long as I know it is going directly to those in need, we are happy to share."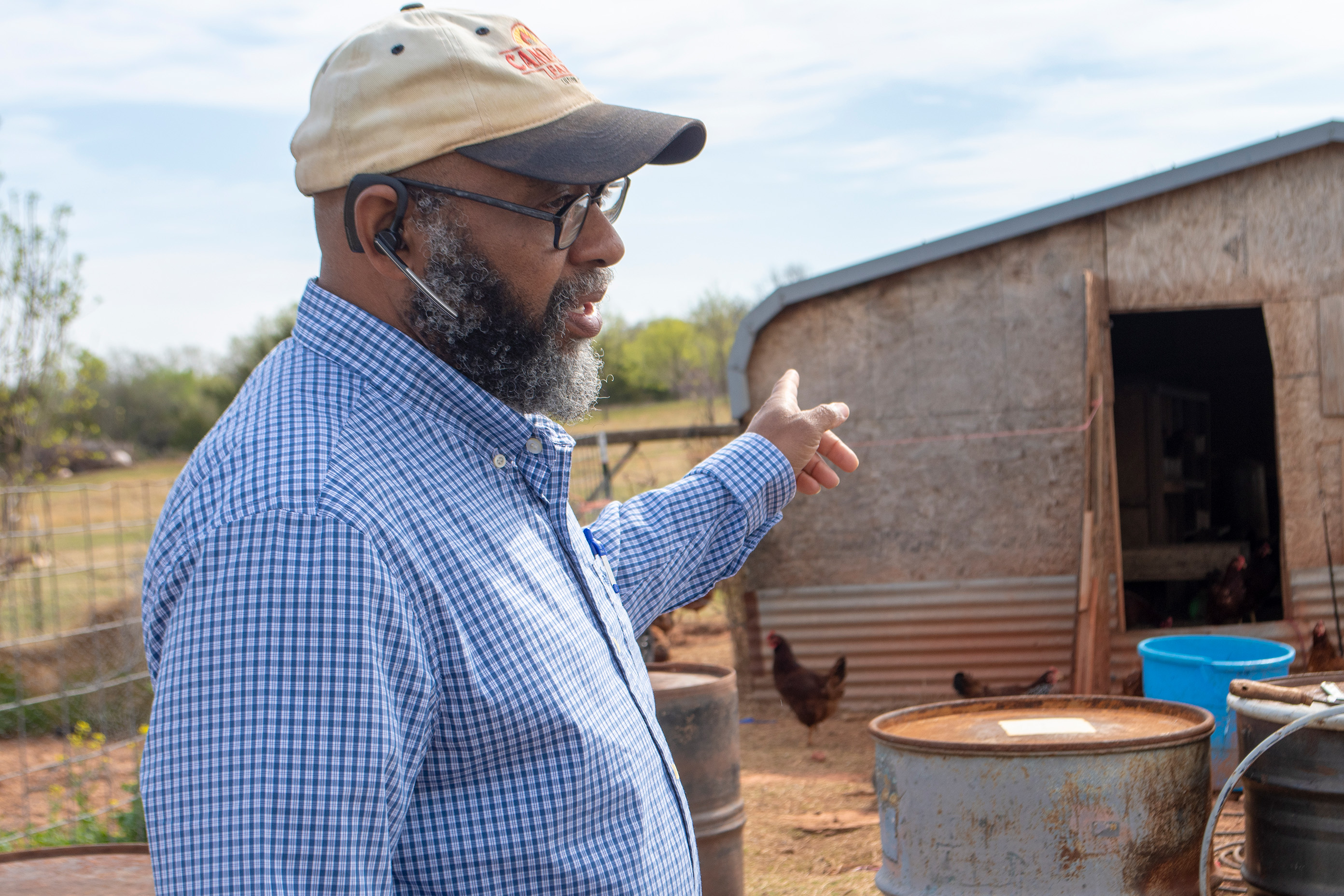 More Information
Visit local farms, ranches, forests, and resource areas through our Fridays on the Farm stories. Meet farmers, producers, and landowners who are working to improve their operations with USDA programs.
USDA offers a variety of risk management, disaster assistance, loan, and conservation programs to help producers weather ups and downs in the market and recover from natural disasters as well as invest in improvements to their operations. Learn about additional programs.
For more information about USDA programs and services, contact your local USDA service center.
Chesley Comstock is a student at Oklahoma State University. For more information about this story, contact Christina Mascarenas, public affairs specialist for NRCS in Oklahoma.