This Friday meet Mearl Witcher, Jr., a pork and grain producer in Franklin County, Virginia. As the 2010s were coming to a close, he found himself in a situation familiar to many taking over control of a family farm. The price of tobacco, a crop produced by three previous generations of Witchers, was on a steep decline. Mearl started experimenting with new enterprises and found success with raising and processing pork.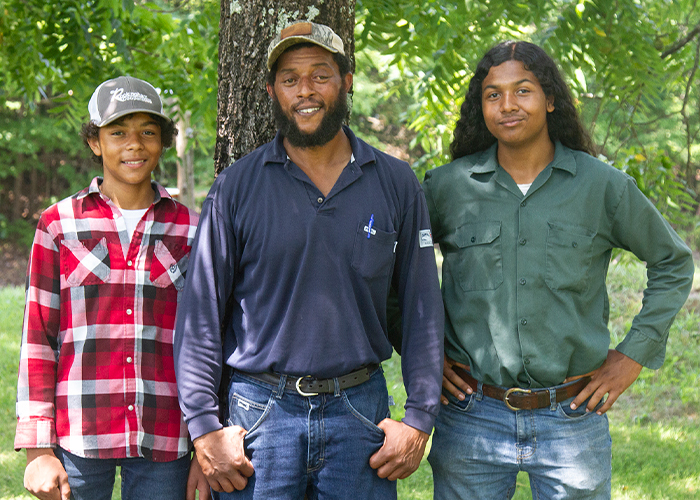 "My father took my brother and I out to the barns one day," recalled Mearl. "We walked around all the idle tobacco planting and harvesting equipment and he just told us, 'Boys, all this is very close to worthless right now. My challenge to you is to take what we have and make it more profitable.'"
Building Healthy Soil
Transitioning from tobacco to pork led Mearl to start growing feed grains, which led to some failed crops. That's when he realized he had major problems with his depleted soil.
"My soil was dead, and everyone told me I couldn't bring it back." Mearl said, "Something had to happen."
USDA's Natural Resources Conservation Service (NRCS) in Virginia is partnering with Virginia Tech to pilot an innovative, partnership-based Integrated Conservation Agronomy staffing strategy. The pilot includes establishing a statewide on-farm mentoring and demonstration network. Multiple farmers are now formally engaged as mentors and are helping other growers. Although the mentor program is in its early stages, it was there when Mearl needed it.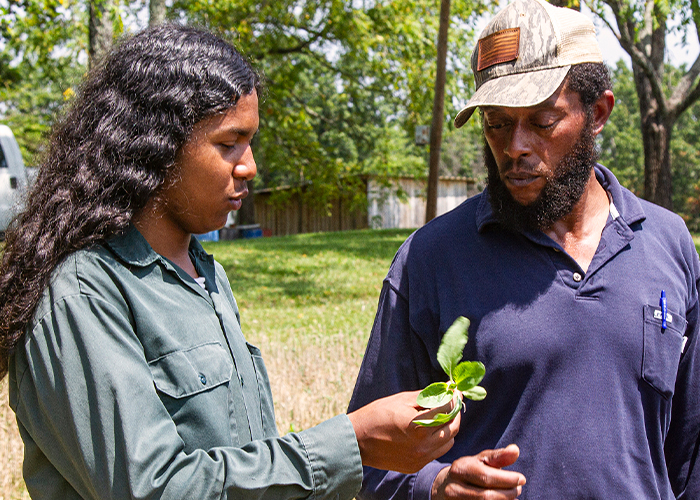 The concept isn't new. A farmer with experience and enthusiasm in building soil health coaches a fellow farmer who wants to learn more about it. What's different about the innovative pilot project is that it pays mentors, allowing them to invest more time and energy into doing what they love – helping other growers succeed.
"People told me I was wasting my time," Mearl said. "They said our old tobacco land was 'played out' and could never be productive again. I knew they were wrong, but I needed to find someone else who agreed with me."
Finding a Mentor
Building a network of farmer mentors to promote soil health takes more than money. It requires finding the right mentor candidates, building trust and personal relationships, and a lot of coordination. Having the right mentoring network coordinator can be just as a crucial as having the right mentors. Mearl's mentor is Daniel Austin, a farmer in the same county. 
"This program has the ability to change a lot of things for the better," said Dr. Edwin Martinez, NRCS state conservationist in Virginia. "It's important for our staff, our farmers, and the cause of conservation in the state. I also like the peer-to-peer approach. It's one of the best ways to get new people on board."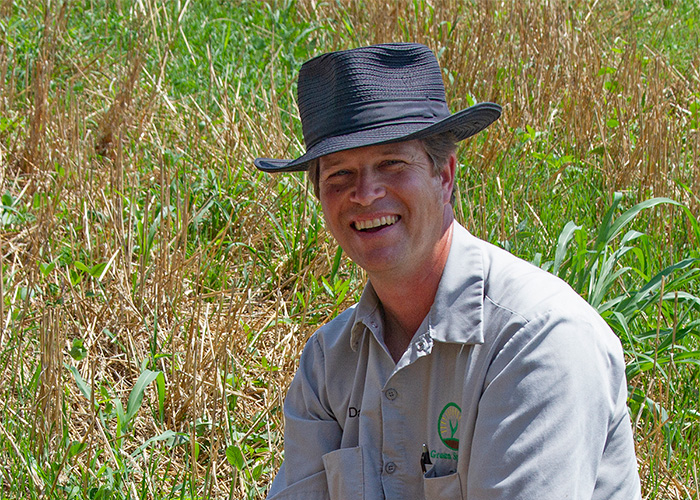 Mearl and Daniel met for the first time in 2021 and it went well, although some of Daniel's ideas struck Mearl as risky and radical.
"Cover cropping, for example," Mearl said. "People were saying to me, 'Why are you paying real money to plant a crop that you know will never bring back a penny in revenue?' I had that thought myself, but seeing the impact that just one year of cover-cropping had on my soil health was the proof. When I give back to the ground, the ground is better able to give back to me."
Though not typically harvested for a profit, the roots of cover crops make channels in the soil that improves its ability to take in water. Cover crops also build soil organic matter, hold soil in place, and feed soil organisms that provide valuable nutrients to cash crops during the traditional growing season.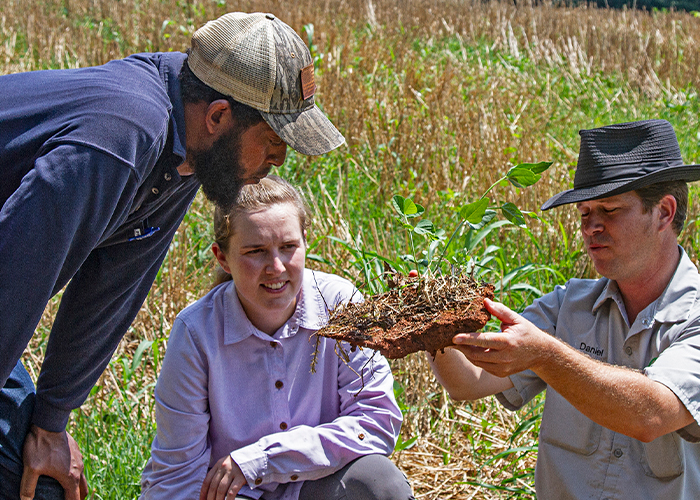 While it's too early to determine the scale of his success, Mearl said, "When I walk through my fields this summer, they look how I know they should look. I need to get the harvest in to truly evaluate, but what I see makes me very happy."
"It is a true sharing arrangement," Daniel said. "I'm sure I've learned as much from Mearl as he has from me."
More Information
Visit local farms, ranches, forests, and resource areas through our Fridays on the Farm stories. Meet farmers, producers and landowners who are working to improve their operations with USDA programs.
USDA offers a variety of risk management, disaster assistance, loan, and conservation programs to help producers weather ups and downs in the market and recover from natural disasters as well as invest in improvements to their operations. Learn about additional programs.
For more information about USDA programs and services, contact your local USDA service center.