This Friday meet Forrest Pritchard, owner of Smithfield Farm in Clarke County, Virginia. Forrest is a seventh-generation farmer raising cattle, swine, sheep, and chickens on land that has been a part of his family's history since 1816. Life on the farm has certainly changed a lot since then.
Diversifying the operation has been a priority for Forrest. In addition to supplying meats to subscribers and his farm store, he owns and operates a bed-and-breakfast on the property, as well as a farm-to-table restaurant in downtown Berryville.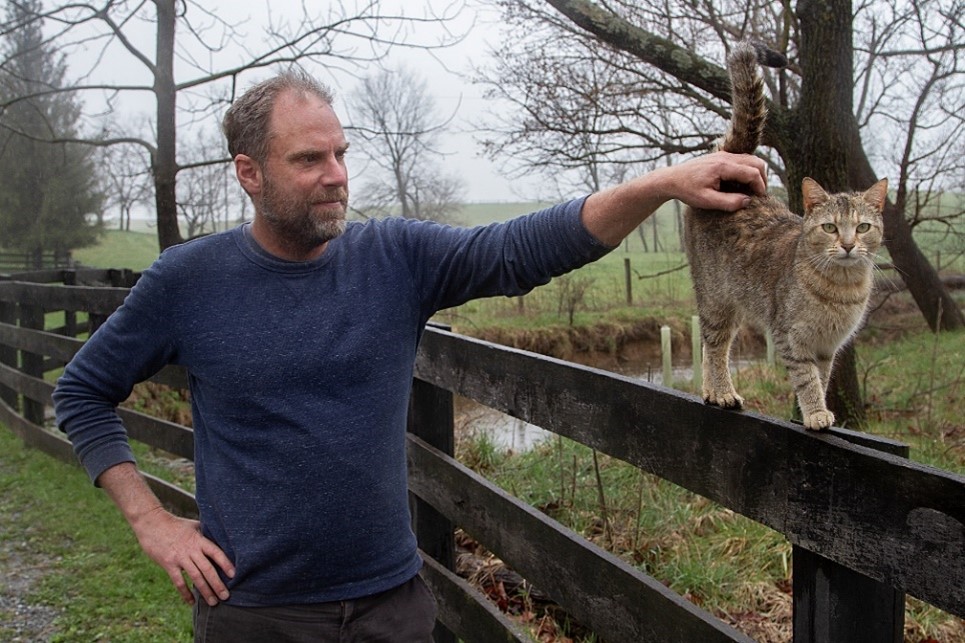 A New Game Plan
"When I got out of college in the mid-1990s, we pivoted away from a commodity-based farm into a completely grass-based pasture-intensive system," said Forrest.
His mother, Ruth, established the family's initial relationship with USDA's Natural Resources Conservation Service. As he became more comfortable in his role as farm manager, Forrest reached out to NRCS conservationists in the Strasburg field office for assistance in addressing resource concerns on the land. His goals were to enhance soil health and to improve water quality in Long Marsh Run, a stream that flows through his property.
Forrest recalled that his pastures initially tested at 1.8 percent organic content, which is less than half the usual 5 percent usually regarded as sufficient for a grazing operation. His cattle were free to wander in and out of the stream as they pleased. Changes needed to be made and time mattered.
He planted perennial forage in all his fields in 1997 as a first step to improving his soil health and signed his first NRCS contracts in 2002, participating in the agency's Environmental Quality Incentive Program, as well as Conservation Reserve Enhancement Program through USDA's Farm Service Agency.
"We had a long way to go," said Forrest. "Before we put in perimeter and interior fencing, the cattle would have to walk a quarter to half a mile to drink. By having animals walk so far, you'd be taking nutrients off the field and putting them very close to the watershed. Now, we balance our soil fertility by rotating livestock, importing all our hay and grains, testing the soil frequently, and never leaving any soil bare and exposed to the elements."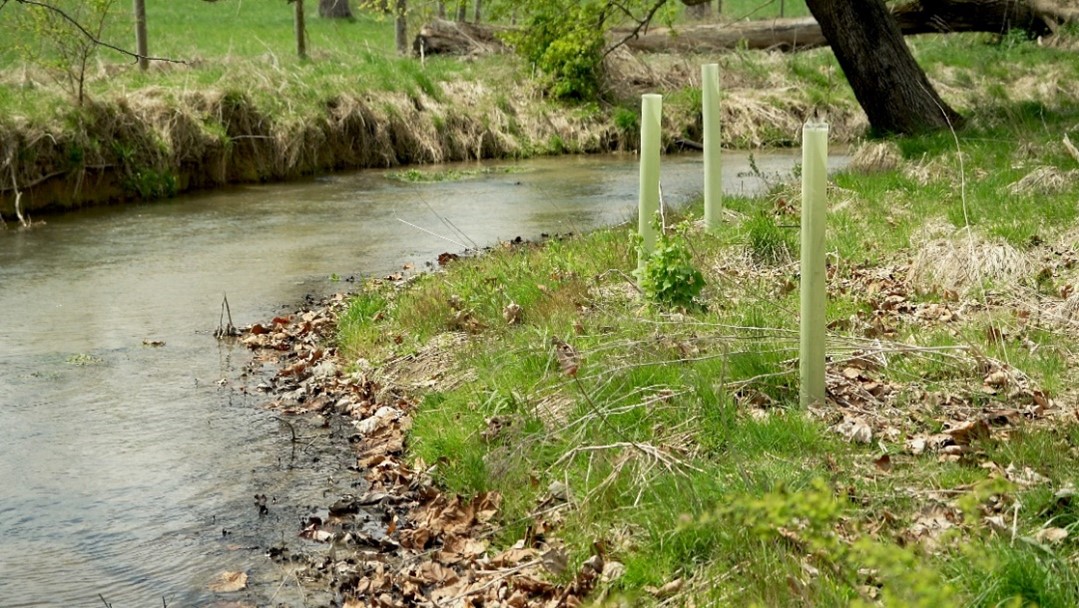 Next Level Conservation
In 2017, Forrest enrolled in the NRCS Conservation Stewardship Program to push his land management up a level with trees and native grass plantings to establish additional riparian buffers along Long Marsh Run and stabilize its banks against erosion.
"We've worked with NRCS to do what's called an enhancement to add beauty and environmental protections and potential economic benefit long-term to our farm by planting a bunch of trees here along our stream shed," Forrest said.
He also began exploring options to preserve Smithfield Farm's appearance and function through permanent conservation easements in 2014. The first covered 45 acres and he later followed up with a second that protects an additional 190 acres. The easements are held by Clarke County, with partial funding from NRCS.
Forrest makes sure visitors know that his multi-faceted operations wouldn't be possible without his trusted managers and employees. He doesn't pretend that he does it all himself, and his partnership with NRCS is still going strong after 20 years.
"As a farmer, we tend to think very independently," said Forrest. "We want to be able to have our own practices and not have any feelings like we're being told what to do. NRCS doesn't do that. They were there to kind of buoy and buttress our finances to allow us to be more progressive with our systems. We want to keep investing in the farm in such a way that the next generation comes on and says, 'Not only will I do this, but I want to.'"
Check out the Conservation at Work video series to see how landowners, like Forrest, are implementing conservation practices around the country.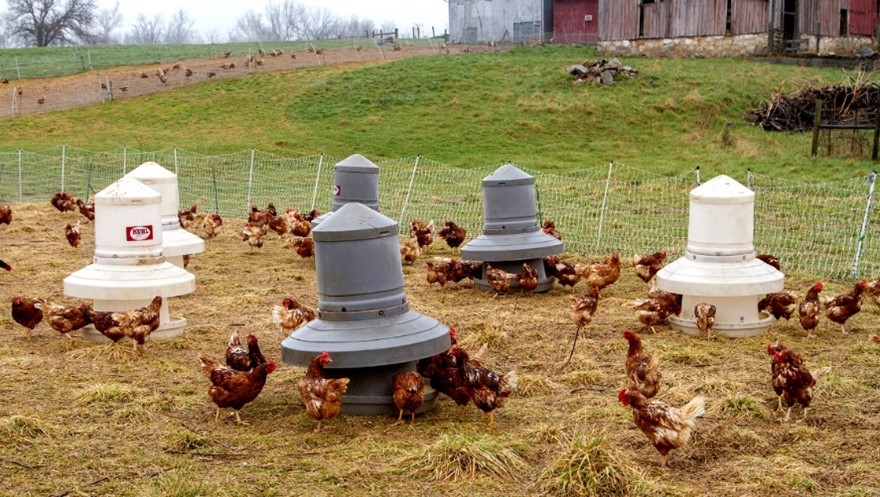 More Information
Visit local farms, ranches, forests, and resource areas through our Fridays on the Farm stories. Meet farmers, producers and landowners who are working to improve their operations with USDA programs.
USDA offers a variety of risk management, disaster assistance, loan, and conservation programs to help producers weather ups and downs in the market and recover from natural disasters as well as invest in improvements to their operations. Learn about additional programs.
For more information about USDA programs and services, contact your local USDA service center.
John Markon is a public affairs technician for NRCS in Virginia.