This Friday meet Alberto and Taimi Fernandez of Aaron Agriculture, a cattle ranch in Okeechobee County, Florida. Originally from Cuba, Alberto and Taimi came to the United States at a young age. After getting married, they began their American agriculture journey in Miami with a small landscaping business that grew into a plant nursery. As their nursery business grew, Alberto began to purchase horses and cattle. Today, Aberdeen Angus and American Brahman cattle graze the pastures at the couple's 632-acre ranch. These pastures have improved over time with the help of USDA's Natural Resources Conservation Service.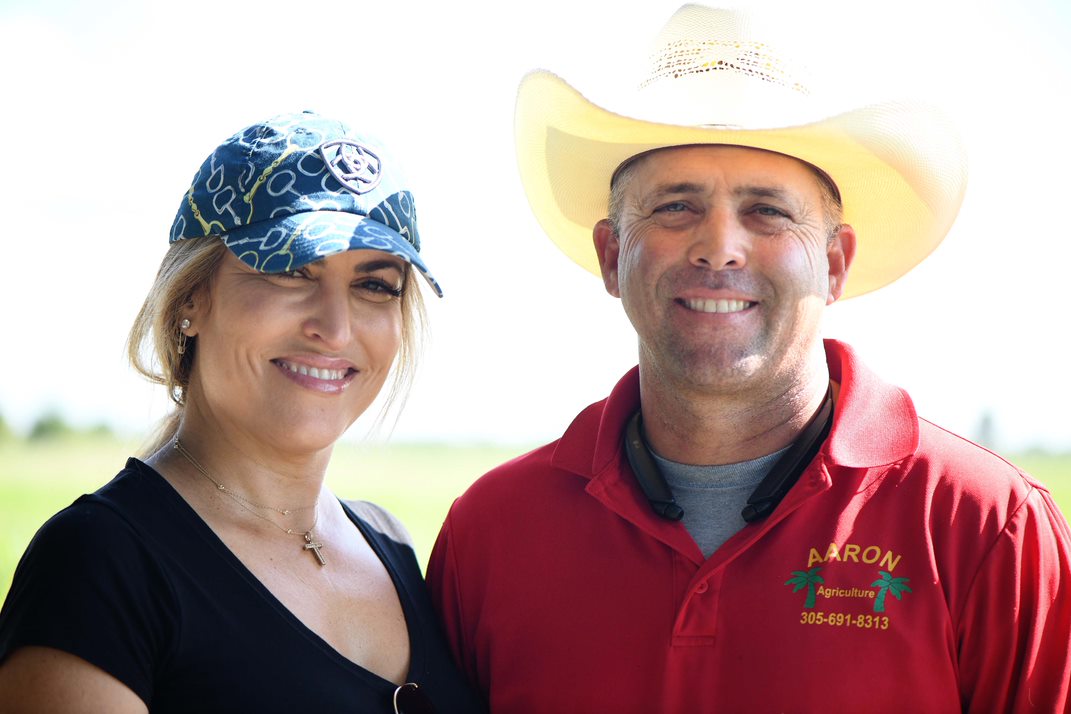 "His dream was always to have a ranch with the cattle," said Taimi. "We originally purchased a smaller piece of land in Moore Haven, Florida, but it wasn't enough land to feed the animals. We started looking for a bigger piece of land for the cattle, and we came across this property with an easement. When he was looking at properties, he just fell in love with this one." 
Growing a Dream 
Alberto grew up in Havana, Cuba, where his family grew rice, garlic, and beans. "We met here in Florida when we were younger," said Taimi. "I was a city girl. I was never involved in any farming, rodeos, or anything like that. He always had a love for agriculture and a love for that life." 
Still living in Miami, the drive from their current home to their ranch in Okeechobee County is about two and half hours.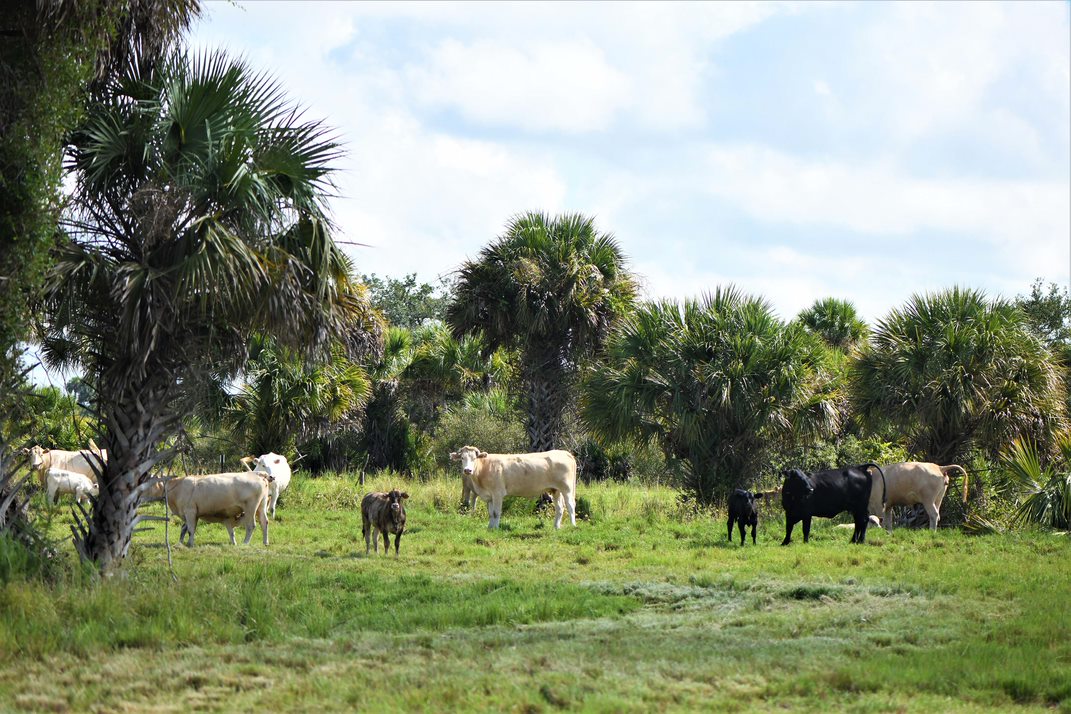 "Our dream is to have a little house here and just get up in the morning and see our cattle and have our kids here with us," said Taimi. "We love the countryside. We just like to get away from the noise. For now, we plan come here for the weekends and holidays just enjoy it with our family."  
Their three children visit the farm frequently and have helped with chores such as installing fencing. 
Working with NRCS 
Majority of the ranch acreage is enrolled in an NRCS Wetlands Reserve Easement, a component of the Agricultural Conservation Easement Program, which provides financial and technical assistance to help conserve agricultural lands and wetlands and their related benefits.  
"We did it because we wanted our cows to have the best feed possible, and NRCS helped us get a better quality of grass," said Taimi. "You can see how nice it looks right now – it is beautiful. This was all dry and now it's lush. We learned how conservation works to keep the land intact while still allowing use for cattle grazing or hunting. It has been a great experience and we're very happy."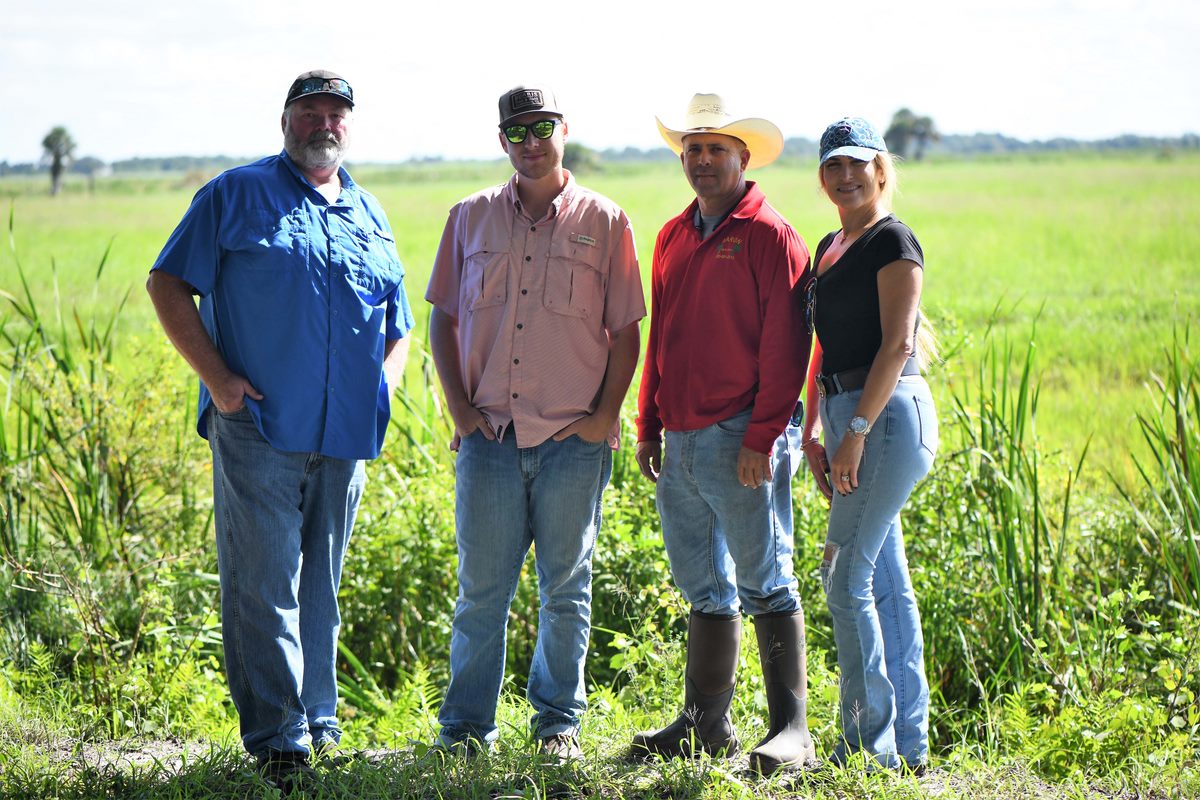 The Fernandez family was not familiar with easements prior to purchasing the property, but their realtor put them in contact with NRCS. Through the program, NRCS helps them restore, protect, and enhance their enrolled wetlands.  
"Grazing is used as a management tool under this program and allows a limited amount of cattle per acre," said Crenel Francis, NRCS Acting Assistant Conservationist for Easements. "Their acreage is near a reservoir where sod and citrus were previously grown."  
As Alberto drove by what used to be acres of solid fields of St. Augustine grass, Taimi pointed out where land was used to grow sod and another area where previous owners also grew citrus. After those areas were cleared, some areas remained that had cattails, palm trees, and old-growth grass. Rows of knocked down palm trees lay in preparation for future burning, as restoration of the land continues.  
"We are working on some plans with Mr. Crenel at NRCS, to better care for this land, through the Conservation Stewardship Program," added Taimi. "There are a lot of things we can do to benefit the land."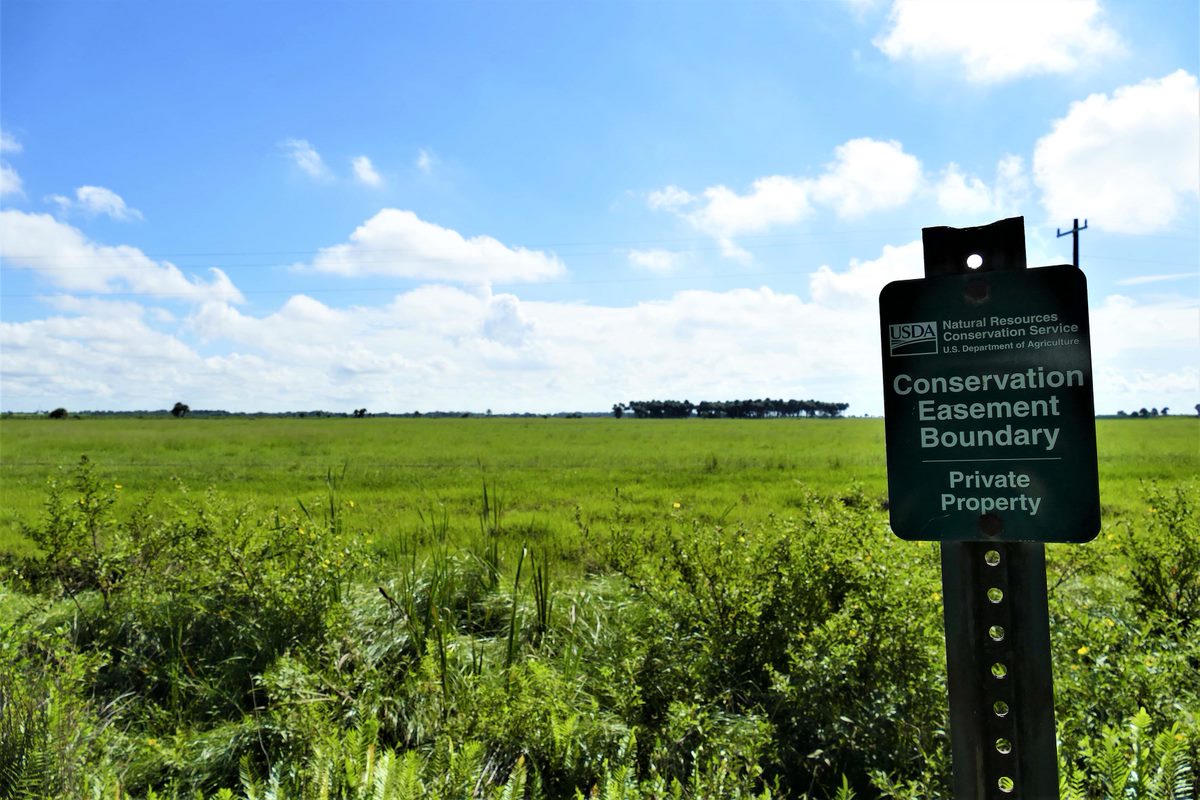 More Information 
Visit local farms, ranches, forests, and resource areas through our Fridays on the Farm stories. Meet farmers, producers and landowners who are working to improve their operations with USDA programs. 
USDA offers a variety of risk management, disaster assistance, loan, and conservation programs to help producers weather ups and downs in the market and recover from natural disasters as well as invest in improvements to their operations. Learn about additional programs. 
For more information about USDA programs and services, contact your local USDA service center. 
Cynthia Portalatin is the state public affairs specialist for NRCS in Florida.