This Friday meet Tiffany Cade of Deep Rooted Organics, a certified organic farm in Westby, Wisconsin. Organics are at the heart of Tiffany's passion for providing her community with produce that has fresh, local flavor. Operating alongside her partner, Jimmy Fackert, she grows a wide variety of vegetables and herb seedlings, along with a selection of annuals, perennials, and native plants.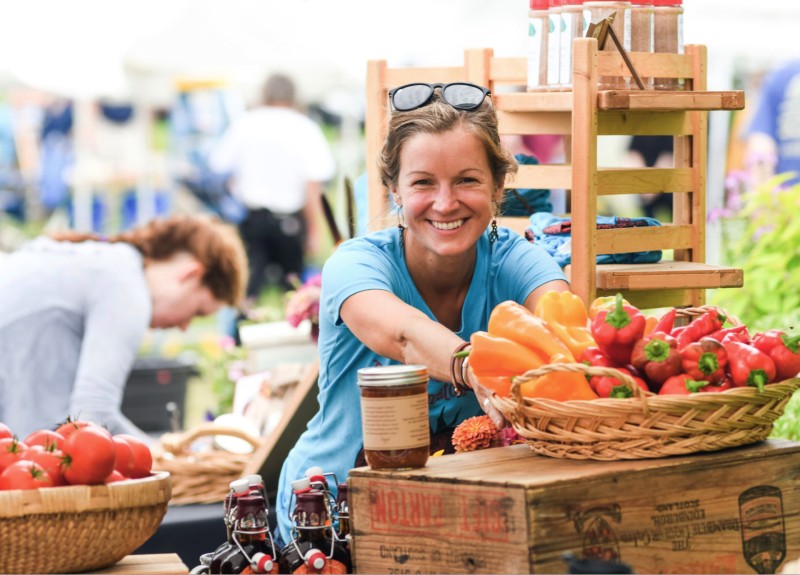 The farm has an annual production of over 35,000 pounds of tomatoes, all sold within 60 miles of the farm. Produce is delivered twice weekly to ensure freshness and quality to local restaurants, grocery stores, and co-ops. Their produce is also sold directly from their farm and at farmers markets. From spring to late fall, they offer cut flowers and a wide variety of tomatoes, peppers, and specialty produce.
Passion for Organics
The unfortunate loss of Tiffany's stepfather, Brian, in 2012 left Ski Hill Greenhouses without management. With her passion for organic farming, Tiffany knew she wanted to take over the greenhouses as a tribute to him. Tiffany and Jimmy began planning their move and preparing for the next growing season. At the time, Tiffany was working for an organic vegetable farm in Chicago and completing various community farming projects. Having both grown up with country roots, the couple was ready to move back to rural life.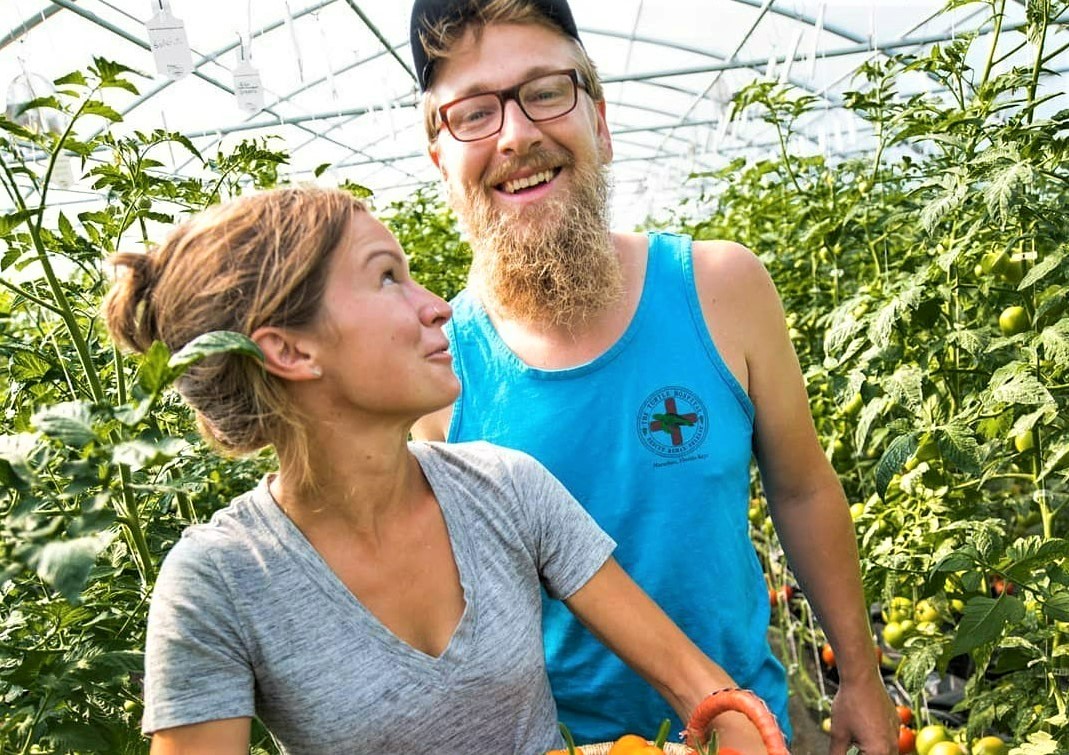 Tiffany and Jimmy have managed the farm producitvely and made many changes and updates throughout the growing season. Valuing organic methods and caring deeply for the environment, they chose to rename the farm "Deep Rooted Organics" and made the leap to become certified organic immediately.
Early on, Tiffany reached out to USDA's Natural Resources Conservation Service and learned about seasonal high tunnels through the Environmental Quality Incentives Program. She applied for the program and received funding. As a beginning farmer, Tiffany qualified for special incentives and streamlined delivery of technical and financial assistance.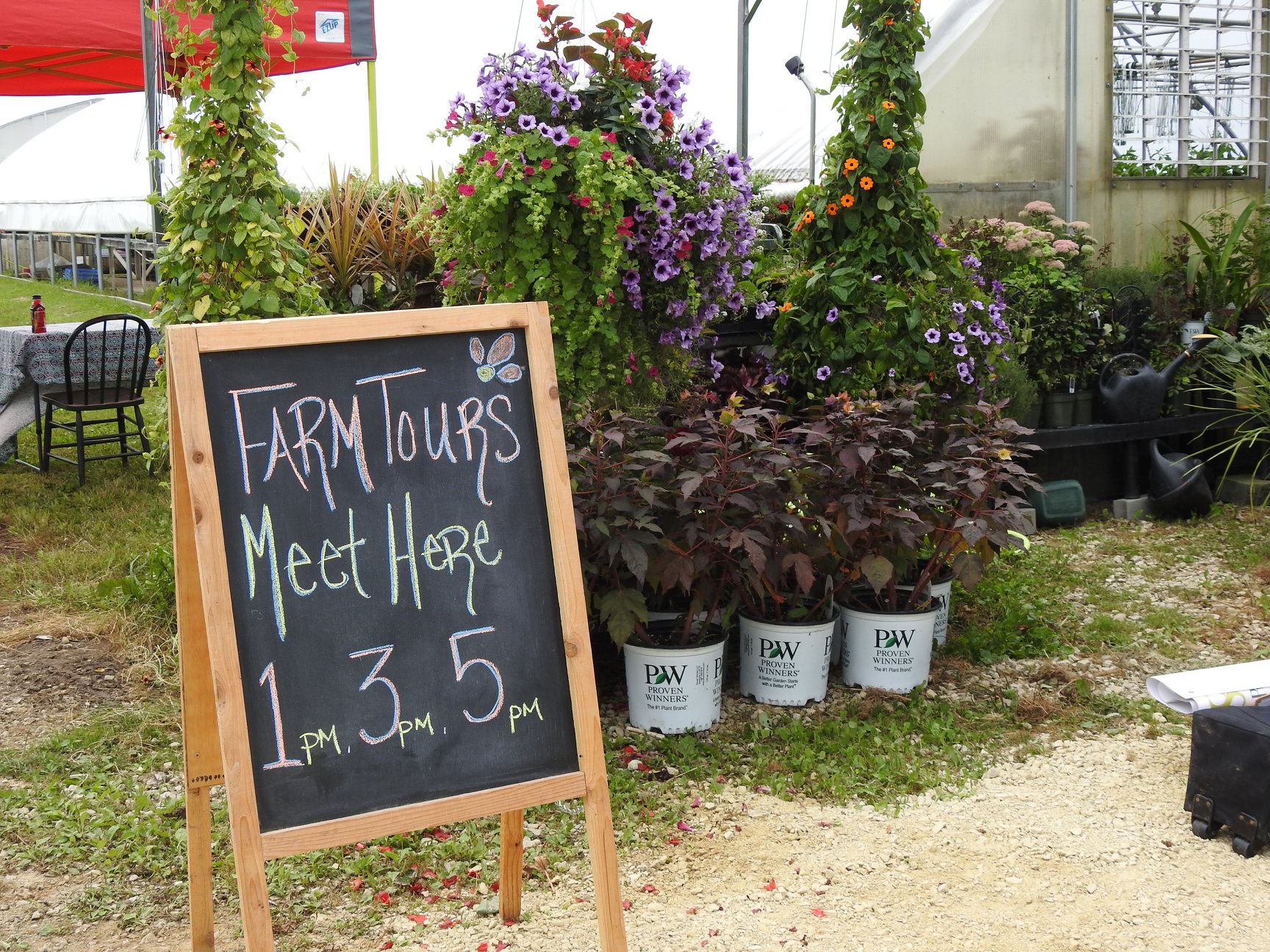 Passion for Conservation
The completed seasonal high tunnel at Deep Rooted Organics has been invaluable to extend their growing season to provide the surrounding community with healthy, organic, local food for much of the year.
Because the first high tunnel was such a success, Deep Rooted Organics applied for funding through EQIP in 2020 to expand their fresh produce and cut flower capacity with an additional seasonal high tunnel.
To meet their soil health goals, Tiffany and Jimmy also applied for and received a contract through the Conservation Stewardship Program in 2014 to improve the soil health of the remaining 15 acres of land on the farm that had become worn out from prior conventional farming methods. They have since renewed the contract to implement more soil health practices.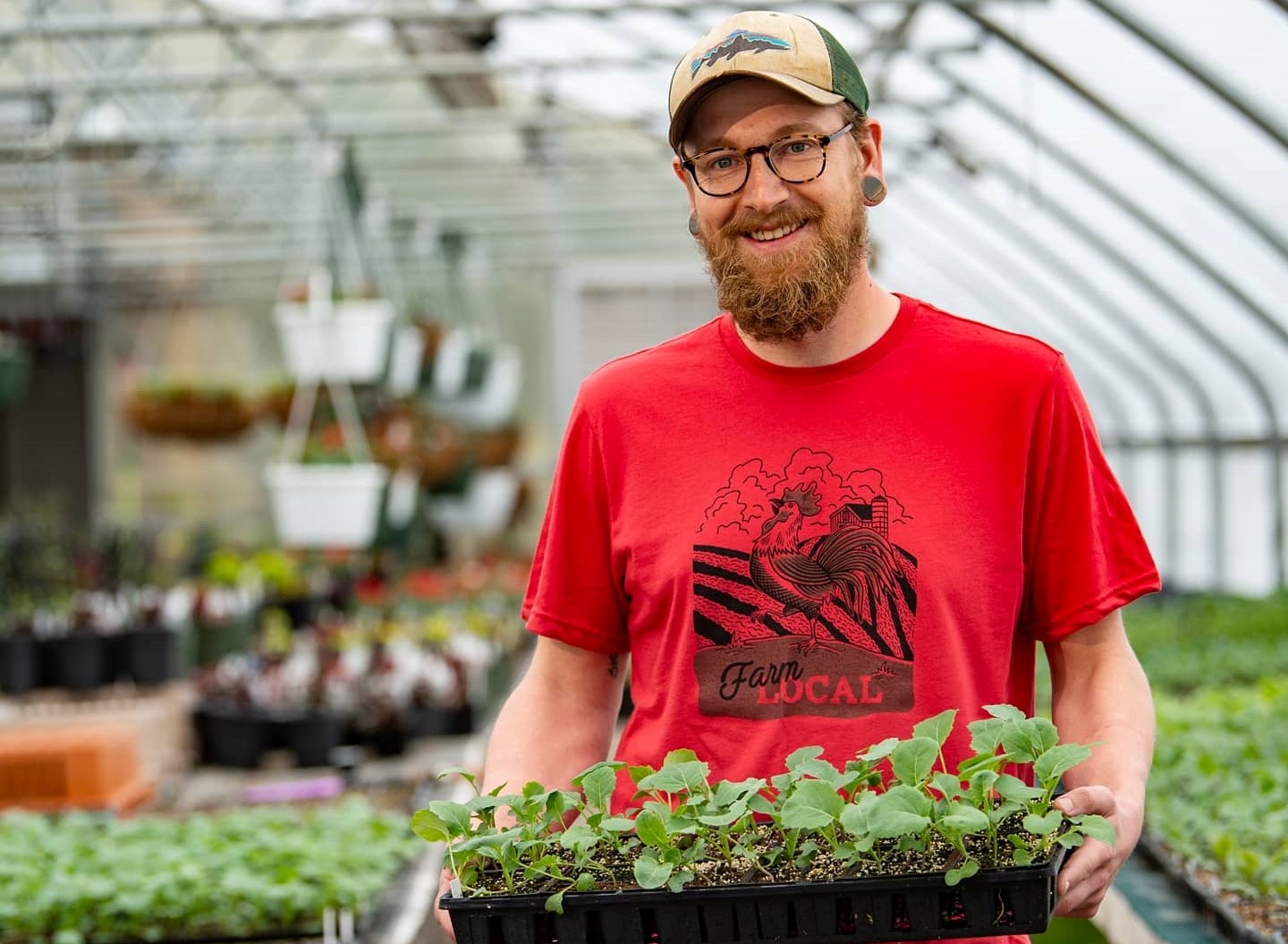 "Tiffany and Jimmy are enthusiastic promoters and providers of locally grown food in Southwest Wisconsin," said Sam Skemp, retired NRCS district conservationist. "Their success and growth during challenging times in the agriculture sector has been great to witness. Our partnership through CSP is key to making their farm sustainable over time. This program aligns really well with their organic needs and goals."
The couple is committed to improving the land and developing healthy ecosystems. They recently started using solar energy on the farm to improve energy use. Moving forward, Tiffany has plans to partner with NRCS again to complete a pollinator planting to provide more habitat for beneficial insects and pollinators.
"Tiffany and Jimmy have been a pleasure to work with," said Sam. "They are very enthusiastic about our partnership and speak often about the benefits of NRCS programs to others. We're thankful they are advocates."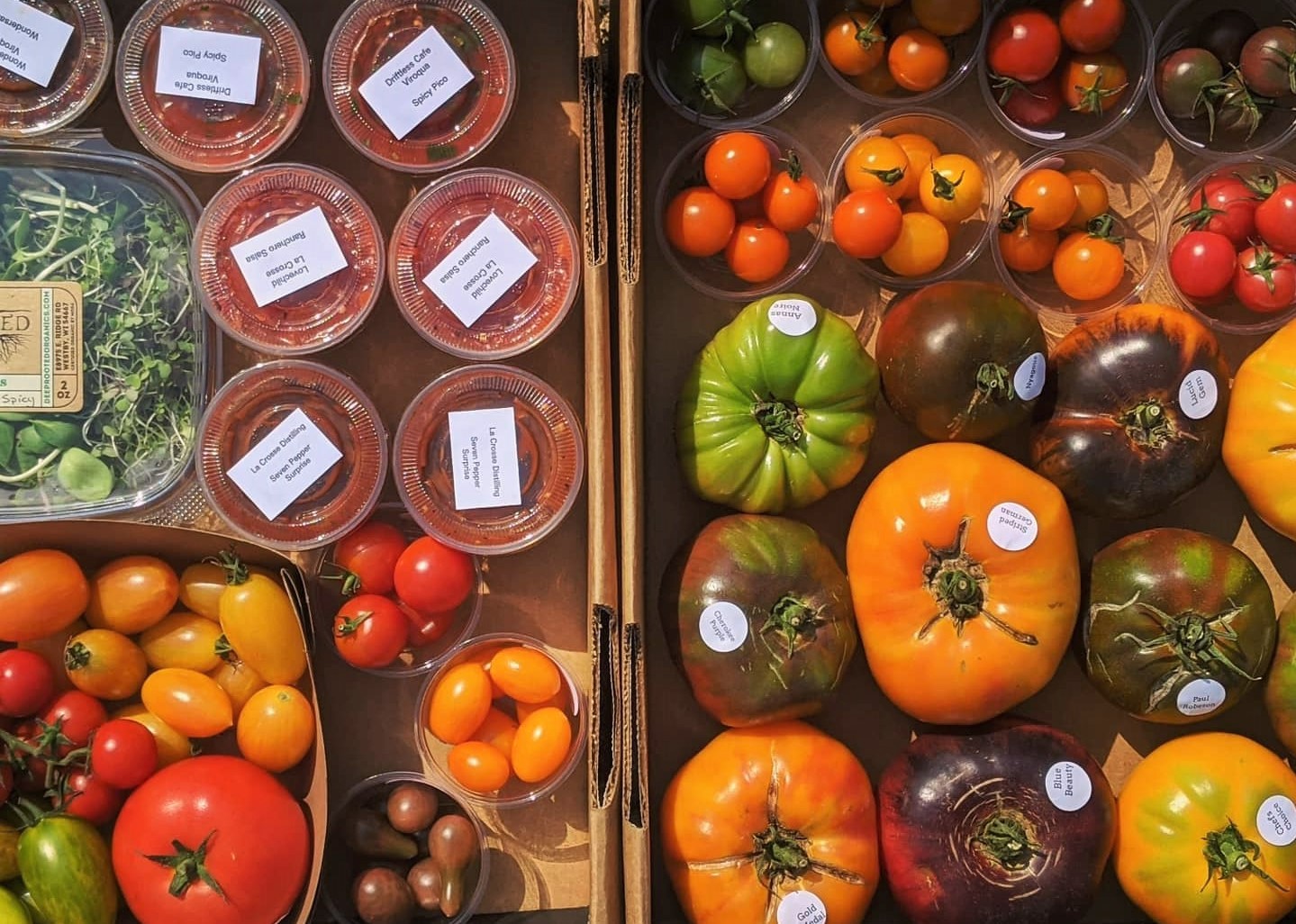 More Information
Visit local farms, ranches, forests, and resource areas through our Fridays on the Farm stories. Meet farmers, producers and landowners who are working to improve their operations with USDA programs.
Whether you're an established organic operation or thinking about transitioning to organic, USDA has available programs and services. USDA offers a variety of risk management, disaster assistance, loan, and conservation programs to help producers weather ups and downs in the market and recover from natural disasters as well as invest in improvements to their operations. Learn about additional programs.
For more information about USDA programs and services, contact your local USDA service center.
Tivoli Gough is a customer experience specialist for USDA's Farm Production and Conservation Business Center.