This Friday meet Kimberly Ratcliff, the manager of Caney Creek Ranch located in Oakwood, Texas. Kimberly got into the ranching business in 2007 after leaving her branding specialist job with a large financial firm in New York City.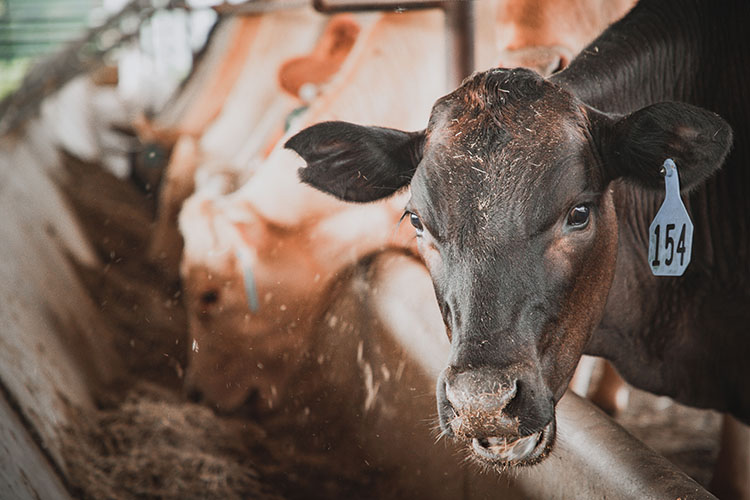 A Diversified Background
Caney Creek Ranch is a diversified ranch in east central Texas that was started by Kimberly's parents, Wesley and Marie. In addition to managing Caney Creek Ranch, Kimberly also owns Farm to Freezer Beef, a locally owned, family-run business that offers fresh, wholesome beef direct from east Texas ranches to consumers.
"Farm to Freezer Beef provides the highest quality ranch-direct beef possible in a simple, convenient, and responsible manner," Kimberly said.
Caney Creek Ranch specializes in Charbray cattle from which bulls, replacement heifers, semen, and embryos are sold nationally and internationally. The ranch also produces commercial cattle, pleasure horses and livestock feed resources.
Kimberly's parents introduced her to ranching in 2007 when they purchased Caney Creek Ranch. The then 150-acre ranch has grown to a 2,500 acre environmentally sustainable and scenic operation under Kimberly's management.
Kimberly loves ranching and is worried about the longevity of her family's ranch.
"I'm the one that wanted to come back to the ranch," said Kimberly. "The obstacle for me is making sure that there is someone after me. It's not everyone's cup of tea."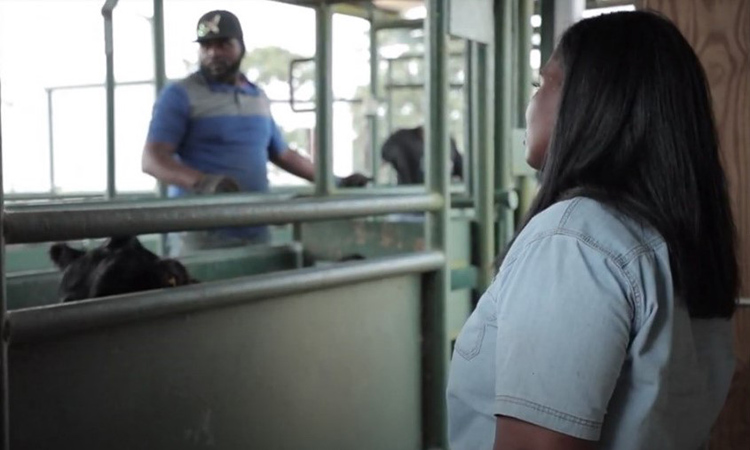 Keys to Success
With so many irons in the fire, Kimberly credits hard work, government programs, mentoring, persistence, and staying abreast of the latest technology as keys to her ranching success.
"We weren't familiar with all of the programs in this area so there was a lot for us to learn," she said. "We had to reach out to whatever sources that could help us."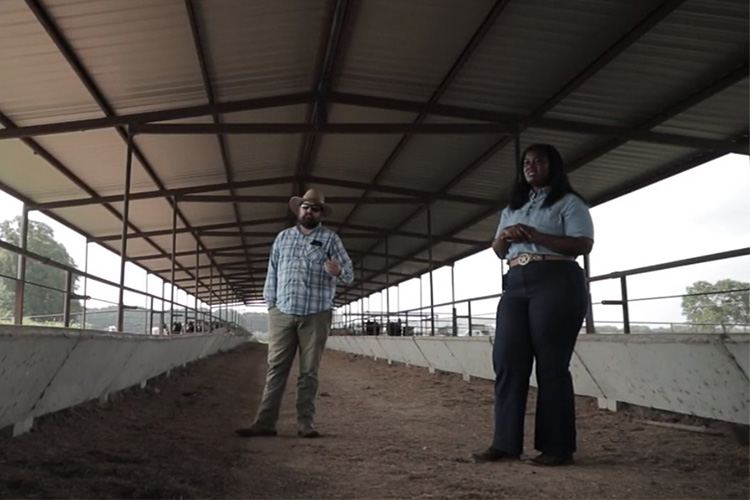 Kimberly found assistance with USDA's Natural Resources Conservation Service that enabled her to implement conservation practices that continue to benefit the operation and the environment.
"If it wasn't for NRCS we would not be able to have the type of cattle operation that we have now," she said. "We would not be able to have all the cross fencing to allow us to do rotational grazing. We would also not be able to have the water resources that we have currently."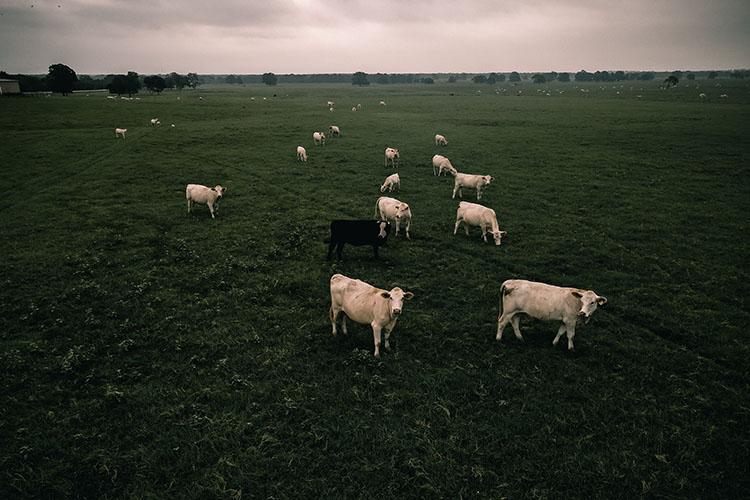 Community Involvement
Kimberly serves as a board member of Independent Cattlemen's Association. She was also appointed as one of 15 members to serve on the USDA's Advisory Committee on Minority Farmers.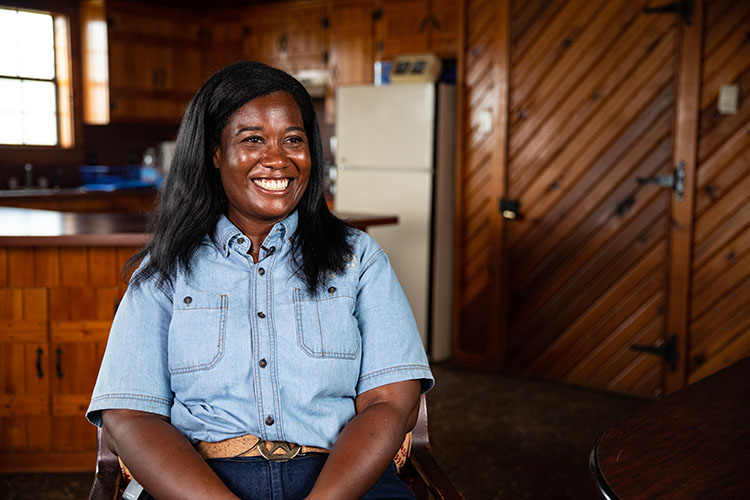 In 2008, Kimberly helped start 100 Ranchers, an organization comprised of minority farmers and ranchers in Texas. The organization promotes agriculture at the local level and holds educational meetings for its members. The primary mission of 100 Ranchers is to unite production agriculture producers by strengthening and promoting agriculture.
More Information
Each Friday visit local farms, ranches, forests and resource areas through our Fridays on the Farm stories. Meet farmers, producers and landowners who are working to improve their operations with USDA programs.
USDA offers a variety of risk management, disaster assistance, loan and conservation programs to help agricultural producers in the United States weather ups and downs in the market and recover from natural disasters as well as invest in improvements to their operations. Learn about additional programs.
For more information about USDA programs and services, contact your local USDA service center.

Kanika Davis is a public affairs specialist for NRCS in Texas.