This Friday meet Nguyen Huynh and his son, Dennis, of Bowden, Georgia. The Huynhs are first generation Americans from Vietnam. Nguyen raised chickens before leaving his homeland for California, where he worked in construction. Because of high living costs and an unstable income, he began feeling an urge to raise chickens again. With support from the family, they helped him do just that.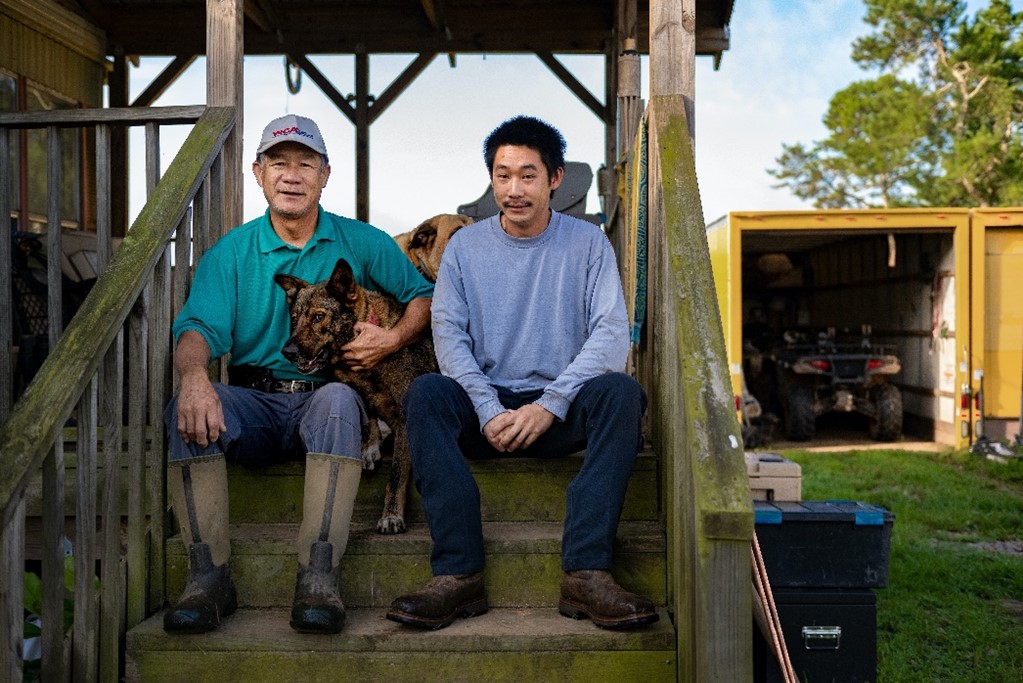 "We were living in Garden Grove near Los Angeles, and a family friend was moving to Georgia to get into the poultry business," said Dennis. The friend had purchased a poultry farm, so in 2015, the Huynhs seized the opportunity, packed their bags, and moved with him.
Getting Started
The farm property in Bowdon felt like home to the Huynhs.
"It was the very first farm we looked at after moving to Georgia, and we pretty much fell in love with it," Dennis said. "It was the perfect location being a mile from Bowden and about 12 miles from Carrollton, and close to friends. Being within five miles of two poultry supply stores was a bonus."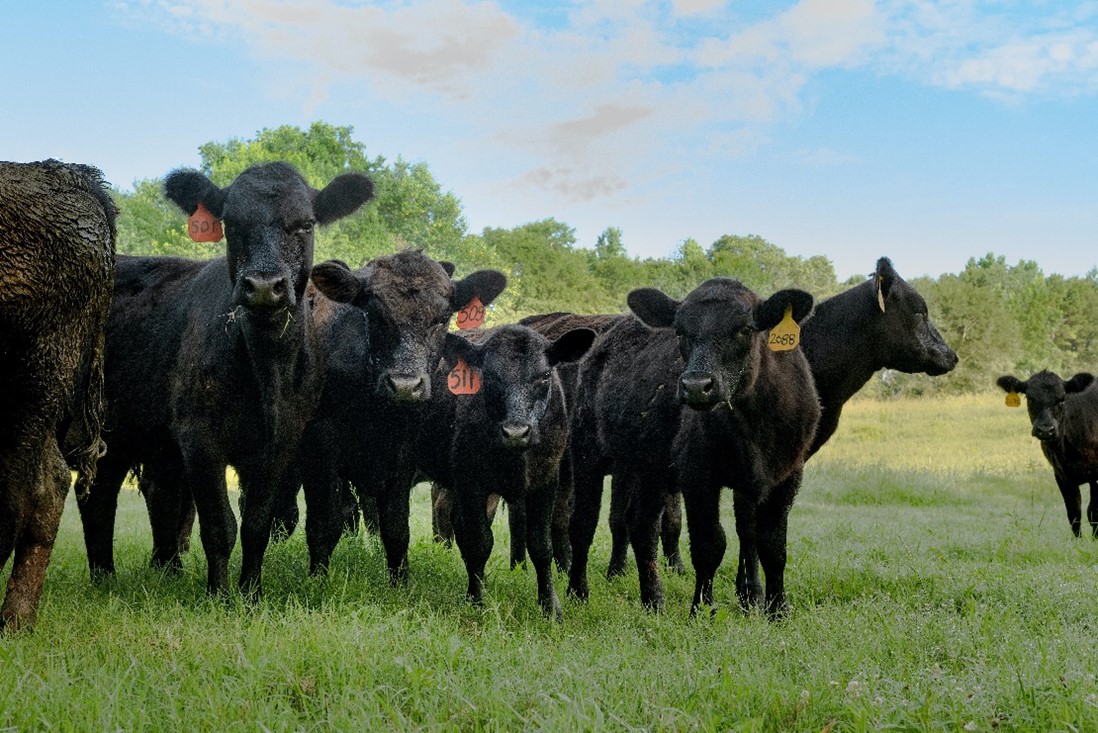 A special appeal was that the farm included over 200 acres of pasture that would provide an extra source of income by allowing them to raise cattle. "Our backyard in California was a dairy farm, and every day I would look out my second-story window and watch the cows graze," said Dennis. "That's when I fell in love with cattle."
They bought the farm in 2015 shortly after moving to Georgia, naming their venture "New Farm." However, the purchase came with some old problems that would require them to rebuild the farm from the ground up. The chicken houses were falling apart and run down, the pastures were overrun with weeds and woody vegetation and lacked fencing to keep the cows out of ponds and streams.
"We weren't doing well the first few years because we were racking up debt," Dennis recalls.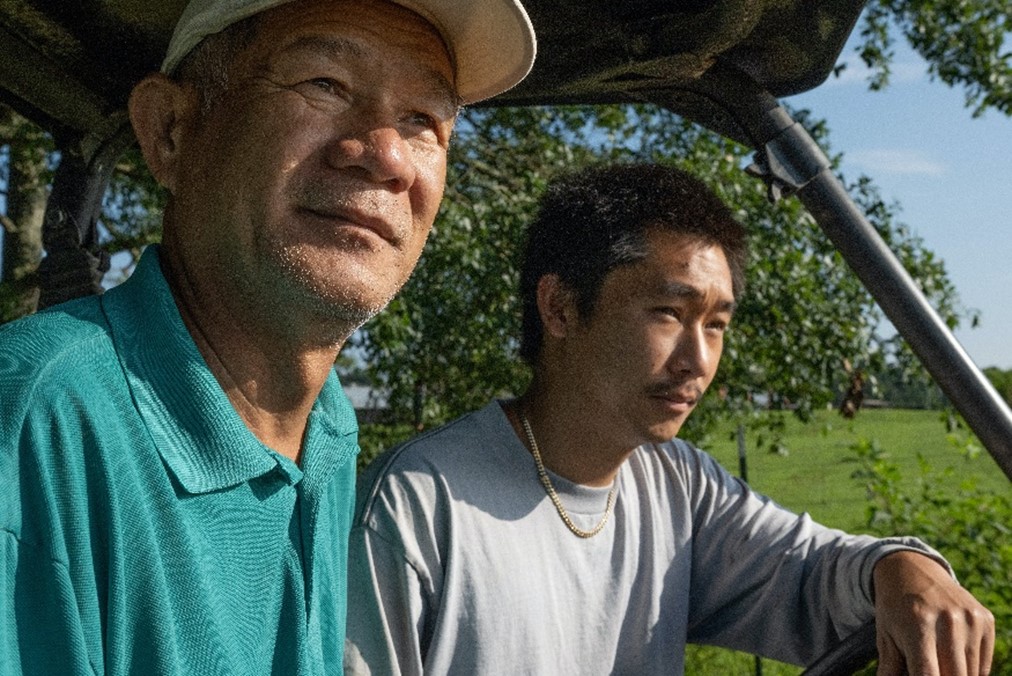 An Emphasis on Conservation
They didn't know it then, but the Huynhs difficulties would lead them to a chance encounter that would set them up for success.
"We went to Arkansas in October 2017 to buy some heaters for the chicken houses," said Dennis. "A farmer there told us about assistance we could get from the USDA's Natural Resource Conservation Service to upgrade the chicken houses, improve the soil in the pastures, rid them of weeds and put in fencing. Before that, we didn't know anything about NRCS or these programs."
When they returned to Bowden, they took the initiative to visit the USDA Service Center in Carrollton to learn about NRCS programs.
"Nguyen was particularly interested in energy conservation practices and applied for the Environmental Quality Incentives Program," said Cindy Haygood, NRCS district conservationist. "Dennis was interested in conservation practices related to his grazing operation."
In 2018, USDA funded the Huynhs for two conservation efforts. The first was to complete an Agricultural Energy Management Plan on their seven poultry houses that hold approximately 178,000 chickens. The second was to help them make climate-smart adaptations for grazing for a herd of 150 cattle. Cindy visited the farm several times to complete the conservation plan.
A Leader in the Community
"It's always a pleasure to help landowners address conservation issues, but in this case, I was happy that Dennis had done his homework," she explained. "As we drove around the farm, he laid out his desire to improve soil health, protect water on the property and work towards a more managed intensive grazing system that would allow him to rotate his herd, which would give the forage time to rest and regenerate."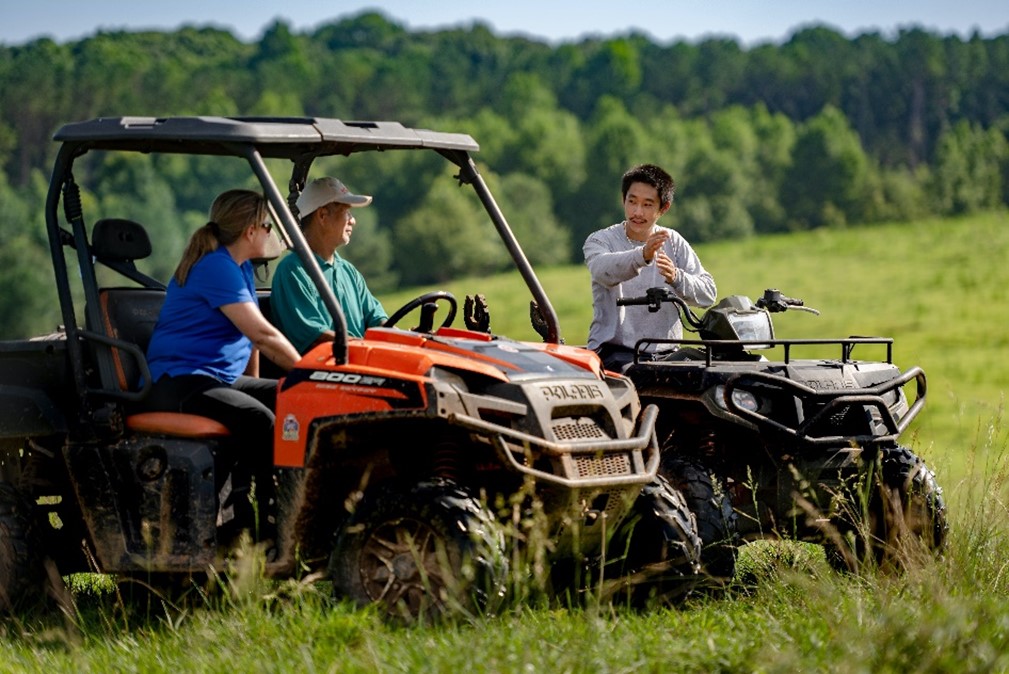 Dennis is active with the Carroll County Young Farmers Program. While he works to influence the family farm's future, he is also becoming a leader in the community by encouraging other Vietnamese producers to participate in the program.
"Our success has come from a lot of hard work and having good friends and neighbors who are great mentors and always willing to help out when you're in a tight bind," said Dennis.
Among those friends is the farmer in Arkansas. He was the one, after all, who suggested that USDA could help them get the farm across bumps in the road and onto a path of success.
More Information
Visit local farms, ranches, forests, and resource areas through our Fridays on the Farm stories. Meet farmers, producers and landowners who are working to improve their operations with USDA programs.
USDA offers a variety of risk management, disaster assistance, loan, and conservation programs to help producers weather ups and downs in the market and recover from natural disasters as well as invest in improvements to their operations. Learn about additional programs.
For more information about USDA programs and services, contact your local USDA service center.
For more information about this story, contact Chris Groskreutz, public affairs specialist for NRCS in Georgia.