This Friday meet Mike Davidian, a fourth-generation farmer and owner of Davidian Farm in Northborough, Massachusetts. Founded in 1918, the farm now spans about 150 acres, producing apples, peaches, corn, tomatoes, peppers, a variety of cucurbits, and pumpkins.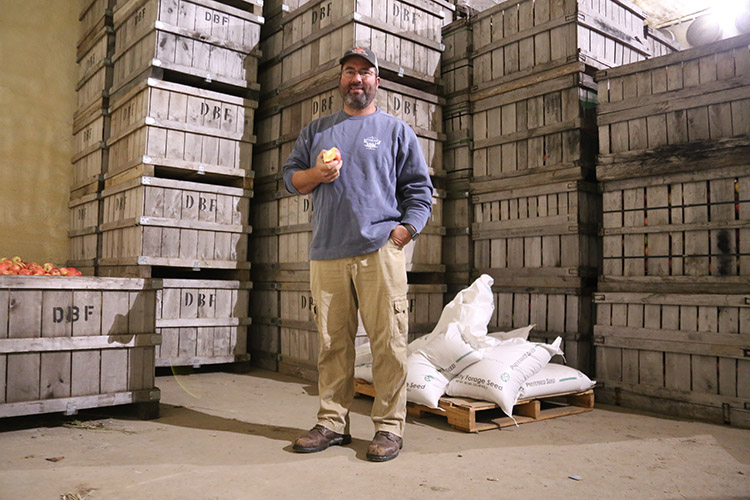 Improving Energy
Throughout the summer, all the produce picked on Davidian Farm is put into a 40 by 40-foot cooler until ready for market. But the cooler was installed in the 1960s and an energy audit done with the help of USDA's Natural Resources Conservation Service, showed it wasn't working efficiently.
"The first thing we did was come up with an energy plan," said Mike. "The state helped us facilitate upgrading some of the mechanicals and NRCS helped us facilitate the rest. They helped us with the insulation and some additional mechanicals. It worked out well for us since we're now using less energy. It works out well for the environment and for everyone."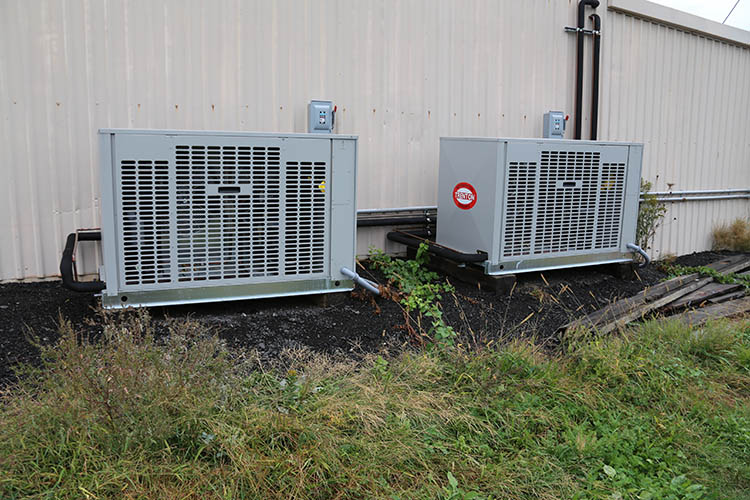 Improving Soil Health
"I've worked with Mike Davidian now for about three years. He approached us regarding cover crops and soil health practices," said NRCS Soil Conservationist Robert Purcell. "It's been wonderful to work with Mike because each year he has really tried to progress further and further in what he can do to benefit his operation."
Standing in one of his fields, Mike explained that the cash crop there was sweet corn, but once the sweet corn was harvested, they used a variety of cover crops to help keep the soil active and stabilize nutrients.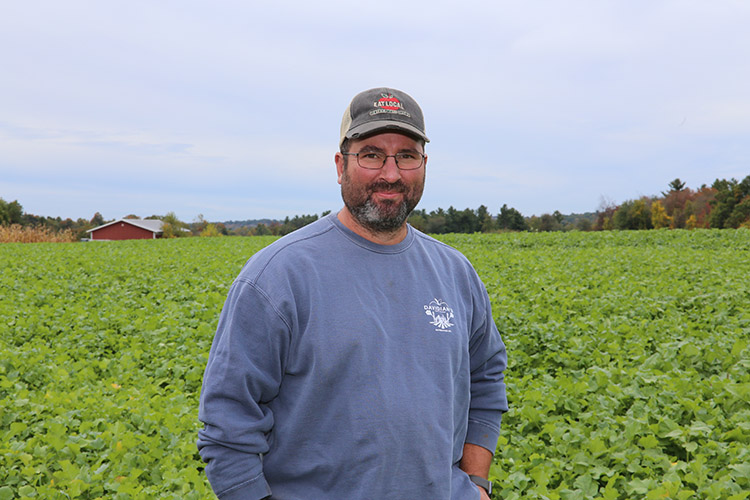 "We use tillage radish and crimson clover. We also have some rye underneath that will come back next year, and we'll use that for our no-till corn practice," said Mike. "We came to the conclusion that I have compacted soil, so we're going to use the tillage radish to help us alleviate some of the compaction." He will use these cover crops to improve soil health and then plant no-till sweet corn next year.
Mike is currently in an adaptive management field trial where he is comparing three different cover crop blends. The trial's purpose is to see which blend works best prior to planting his no-till sweet corn in the spring. The goals are to assess the differences in the blends for nitrogen fixation, biomass established for next year's weed suppression, and the ease of planting sweet corn through the residue.
"You need a natural balance of bacteria that helps break down nutrients and make it available for your plants," Mike explained. "Good soil health means you're helping out with carbon retention. It also means you're not leaching nutrients into the environment. So, soil health is pretty important."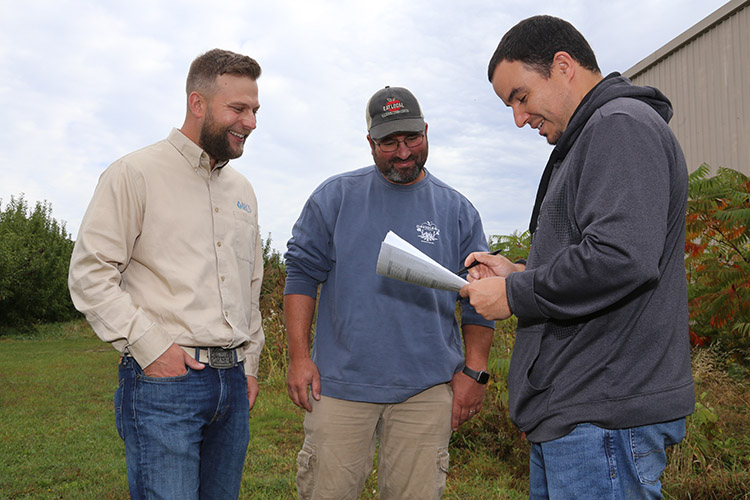 In High Demand
Last year, Davidian Farm tripled its yield on tomatoes and zucchini. According to Mike, the quality of their products is far superior compared to five years ago.
"We're in central Massachusetts, outside of the city of Worcester. Boston is only a 45-minute drive," said Mike. "A lot of farmers in this area have success because we have people to sell directly to. That's why we're able to have a nice farm stand. The demand for quality products is really high."
The farm stand provides fresh local produce and fruits year-round, along with a full deli and bakery.  
"We tell our customers that we're proud of how we grow," said Mike, adding that the farm's soil health efforts have been a great success so far. "And we're not even where we want to be yet, so the future is going to be very bright."
More Information
Each Friday visit local farms, ranches, forests, and resource areas through our Fridays on the Farm stories. Meet farmers, producers, and landowners who are working to improve their operations with USDA programs.
USDA offers a variety of risk management, disaster assistance, loan, and conservation programs to help agricultural producers in the United States weather ups and downs in the market and recover from natural disasters as well as invest in improvements to their operations. Learn about additional programs.
For more information about USDA programs and services, contact your local USDA service center.
Diane Petit is a public affairs specialist for USDA's Natural Resources Conservation Service in Massachusetts.