This Friday meet Danny Swan, the founder of Grow Ohio Valley, a nonprofit organization that focuses on working with urban farms to build a local food system in Wheeling, West Virginia. Grow Ohio Valley's 30-acre farm, Big Wheeling Agrarian Center, serves as an Ohio County farming operation that provides land access and diverse agricultural training, assistance, and business guidance to aspiring farmers.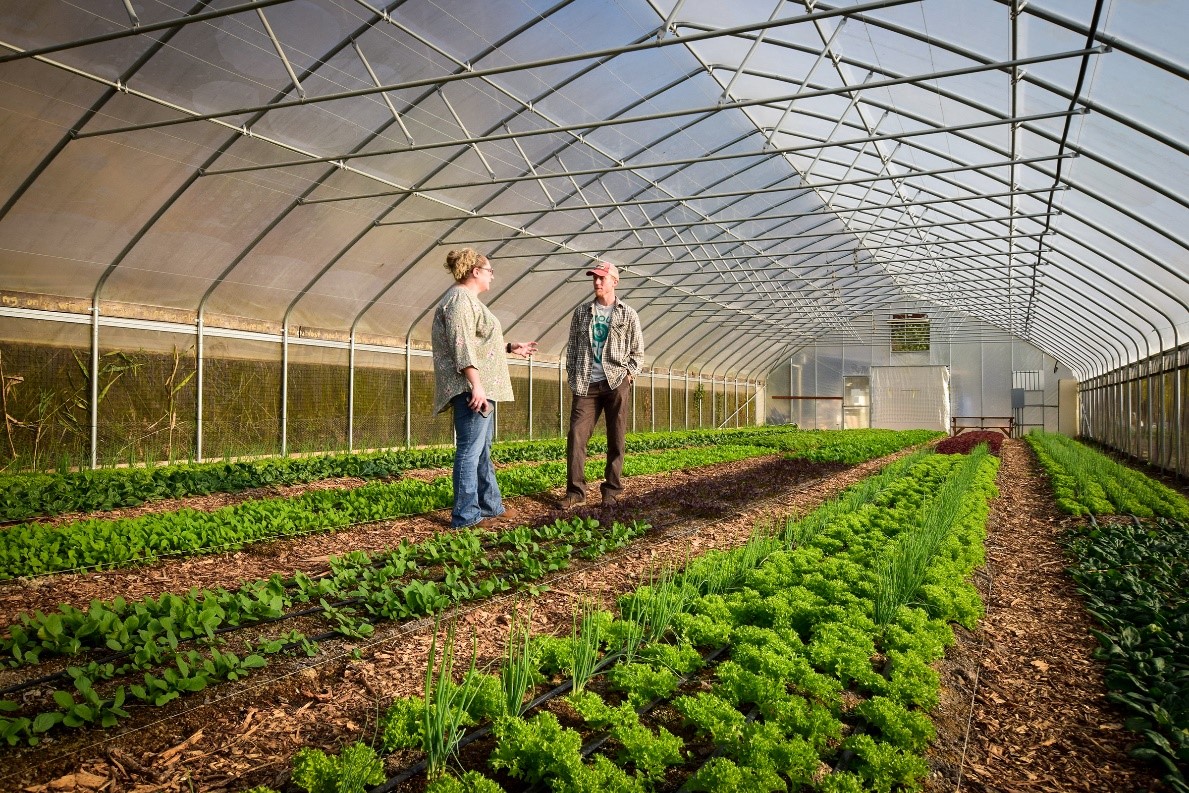 "A big part of this place is to [prevent] the loss of generational skills – to create a system of mentorship for those who have not grown up on farms with grandpa, grandma, dad, and mom, teaching them how to frame up a farm," Danny said. "We're teaching the practical hands-on skills that have been lost."
Partnering with USDA
Grow Ohio Valley, commonly referred to as GrowOV, was awarded a grant though USDA's Office of Urban Agriculture and Innovative Production in 2021. These competitive grants initiate and expand efforts of farmers, gardeners, citizens, government officials, schools, and other stakeholders in urban areas and suburbs. USDA's Natural Resources Conservation Service leads the USDA-wide effort with help from other agencies including the Farm Service Agency and the Agricultural Marketing Service.
The grant is helping build infrastructure and pay farmers while they get the Big Wheeling Agrarian Center operation fully up and running.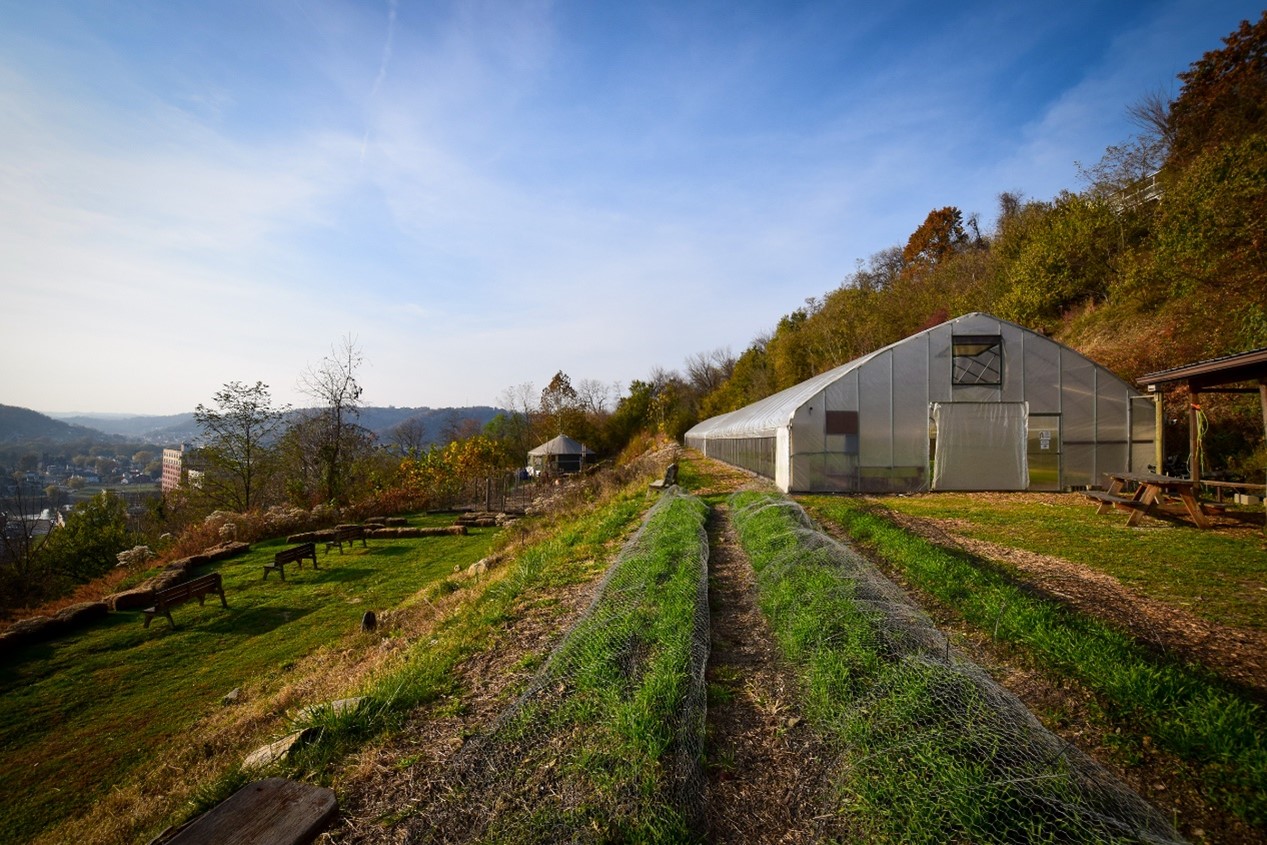 "We want to get our young farmers incubated and get their products to market," said Danny. "We want to help them build a brand, a business plan, and help young people learn what NRCS, the local conservation districts, and conservation partners can provide."
Danny explains that USDA funding and assistance from some local foundations helped them start the initiative without going into debt, allowing GrowOV the flexibility to invest more into the community.
"Danny and his team at Grow Ohio Valley have a lot of ambition," said Katie Fitzsimmons, district conservationist for NRCS in Ohio County. "They have a passion for what they're doing for the Wheeling community and are proactive in seeking avenues for funding. They have done a great deal of things on their own or through grants. We have worked with them in installing a high tunnel, a water well, and there are plans for installing an irrigation system."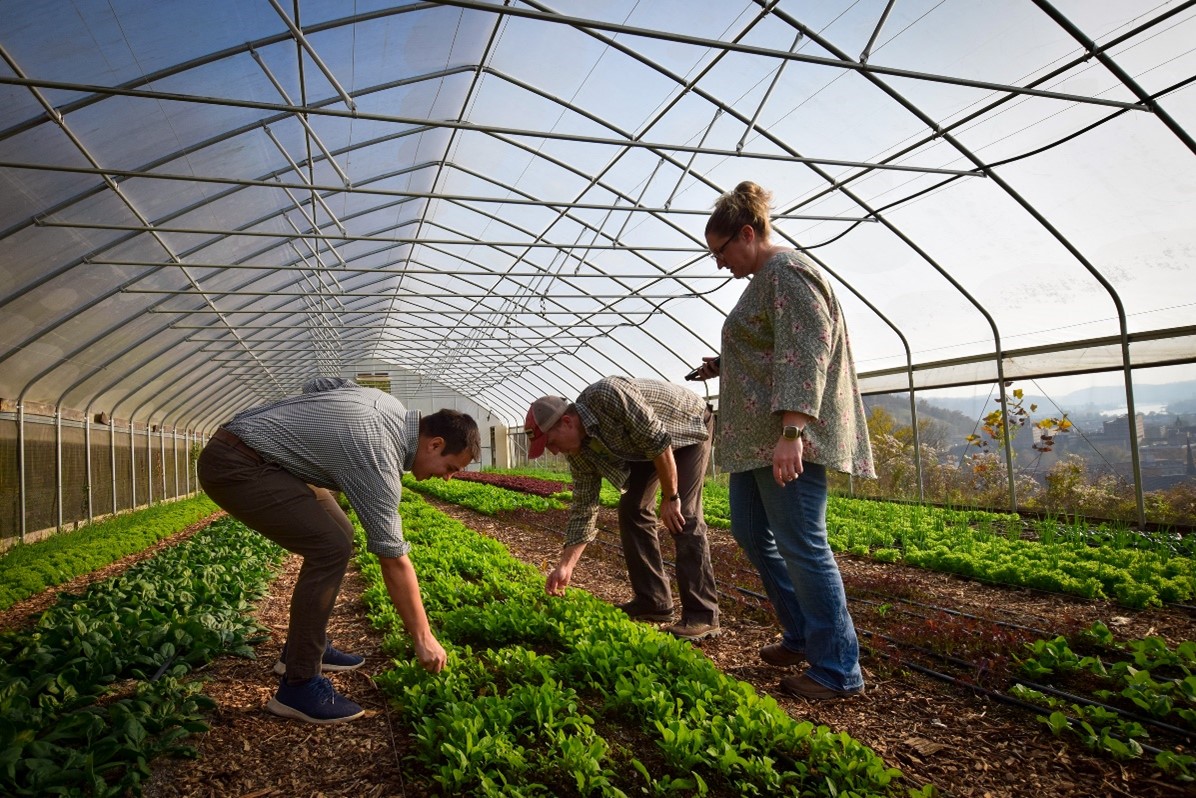 Growing Strategically
"GrowOV has recently launched a five-year strategic plan," said Danny. "To me the biggest outcome of the strategic plan was to stop thinking of GrowOV in terms of the programs and activities, but more in terms of what impact we have." In the five-year plan, GrowOV plans to tackle economic development and public health goals.
The goal of the economic development projects is to help businesses succeed, and to create jobs and resources in the food sector, which includes a public farmers market. From the public health perspective, GrowOV and partners formed the Edible Mountain coalition to focus on youth wellness through school gardens, youth centers, food literacy, garden education, and food desert resources. The coalition has a two-acre area in downtown Wheeling where they integrate urban agriculture with youth programming.
"We have an urban farm [with] all the country features," Danny said. "We are skill building and teaching kids hard core farming."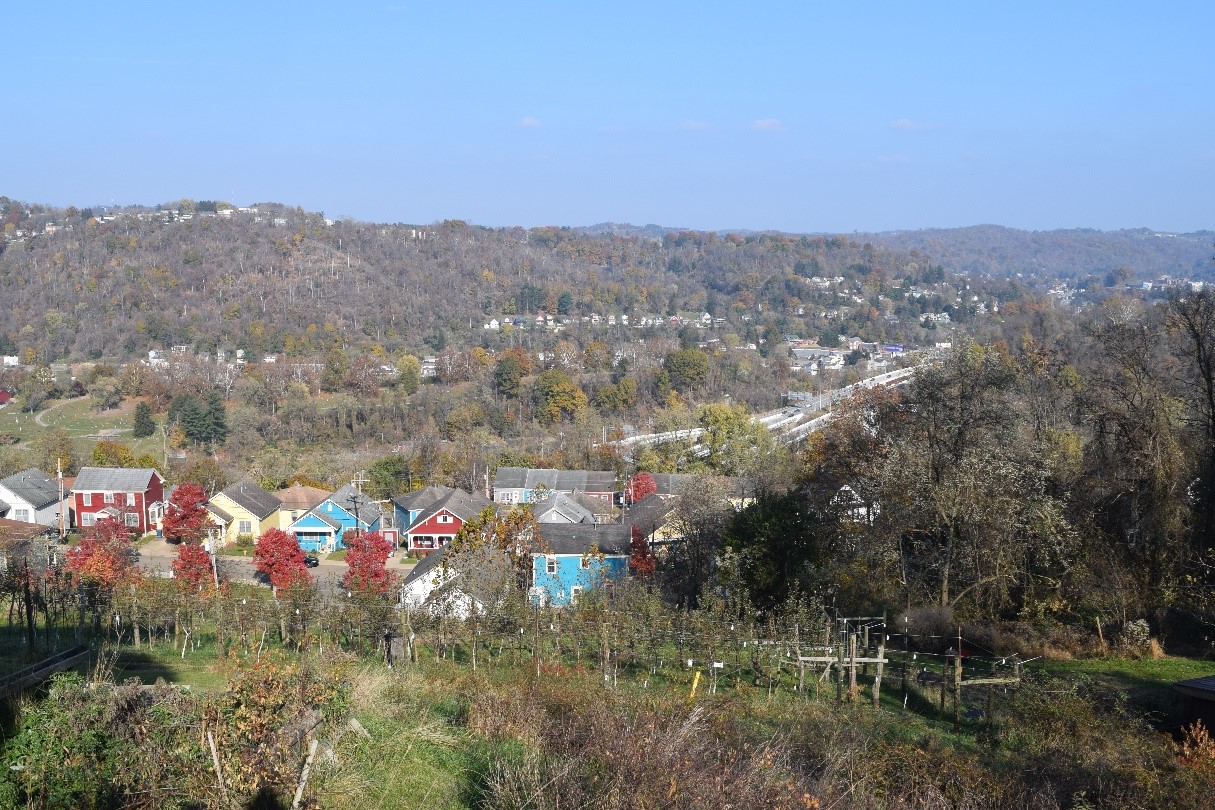 More Information
Visit local farms, ranches, forests, and resource areas through our Fridays on the Farm stories. Meet farmers, producers and landowners who are working to improve their operations with USDA programs.
USDA's programs for urban producers help build infrastructure for urban agriculture. USDA's Office of Urban Agriculture and Innovative Production provides grants and cooperative agreements to nonprofits, local governments, and other entities, as well as sets up FSA urban county committees to increase producer input in delivering programs. Learn more at farmers.gov/urban.
USDA offers a variety of risk management, disaster assistance, loan, and conservation programs to help producers weather ups and downs in the market and recover from natural disasters as well as invest in improvements to their operations. Learn about additional programs.
For more information about USDA programs and services, contact your local USDA service center.
Rebecca Haddix is the state public affairs specialist for NRCS in West Virginia.