This Friday meet Joel Hoxie of Double OX Farm LLC in Prentiss, Mississippi. Double OX Farm is a non-profit specializing in greens, flowers, trees, and shiitake mushrooms, and where most of the produce grown is used for community outreach. Each section of the farm is named after a member of Joel's family, creating a sense of connection, and honoring the importance of family. The farm's incorporation of handcrafted art also adds a unique touch to the overall ambiance.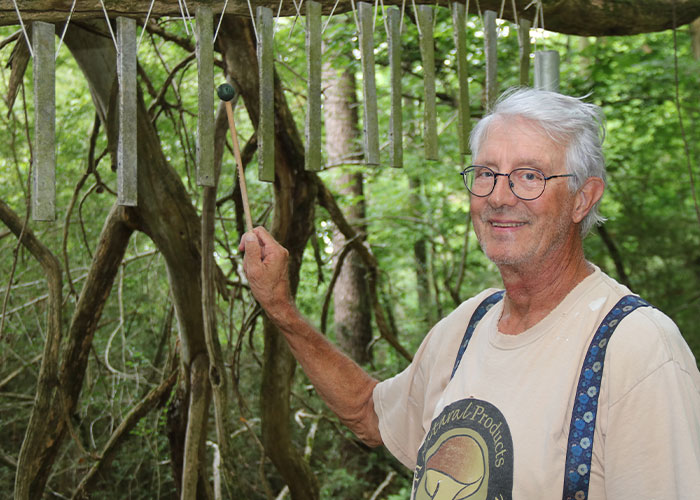 Originally from New Orleans, Louisiana, the Hoxie family relocated to Prentiss in 2002. "I moved to Mississippi wanting to give my daughters the rural life experience before they were old enough to move out," Joel said.
As a former science teacher, Joel initially developed a love for gardening in 1988 after establishing a school garden for his students. Using gardening as a practical teaching tool, his students could actively interact with the natural world, watch the growth process, and learn about numerous scientific ideas connected to plants and the environment by planting flowers and vegetables. His passion and knowledge have carried over and contributed to the success of Double OX Farm. Joel doesn't refer to himself as a farmer but as a professional gardener.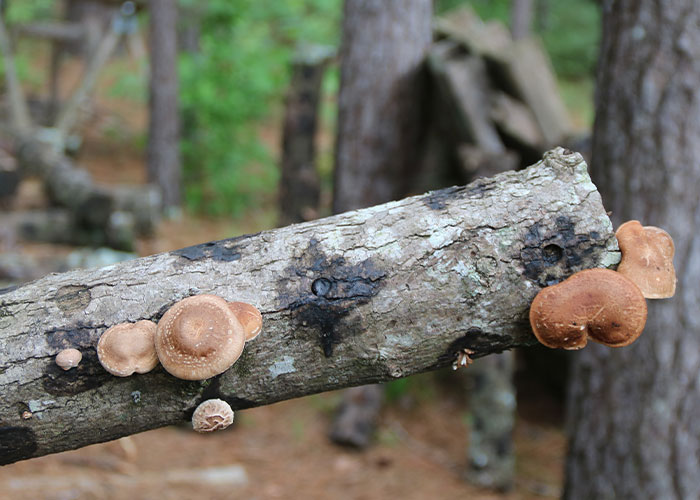 Protecting Pollinators
When moving to Prentiss, he made friends with other farmers and learned about USDA's Natural Resources Conservation Service (NRCS). Joel visited his local NRCS office, where he met District Conservationist Elvert Cole. Elvert discussed technical and financial assistance through NRCS, specifically the Conservation Stewardship Program (CSP), and a new strategy for helping pollinators.
Joel's CSP application was approved to install conservation cover for pollinators and beneficial insects. He used prescribed burning conservation practice to reduce heavy debris on the forest floor, encouraging new plant growth for browsing turkey, turkey pulp and other small game birds and animals to move freely. The snag and den trees on the property also provide homes for wood ducks, burring owls, and woodpeckers, which create plant communities consistent with ecologic sites.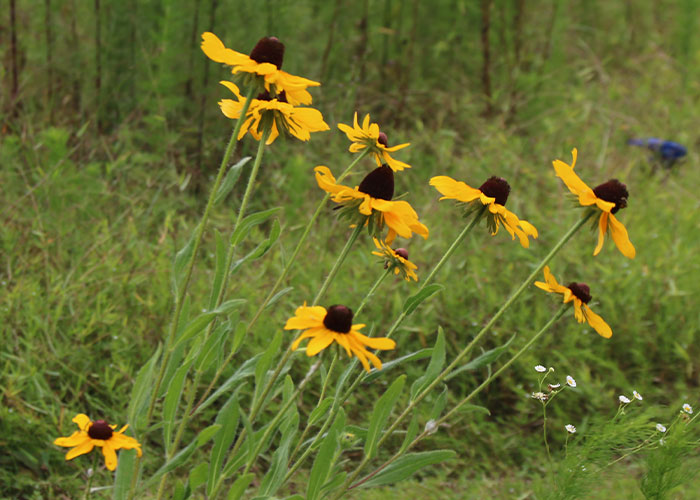 Double OX pollinators consist of Black-Eyed Susan, Aster, Glacier, Mexican Sunflowers, and Sunflowers that have been transformed into a fantastic pollinator field. Pollinators such as bees, butterflies, and hummingbirds rely on these blooms for food and refuge. Joel has also planted blueberries to help with his pollinator garden. Pollinators help plants reproduce by transporting pollen from one bloom to another, allowing them to generate seeds and fruits by producing nectar-rich blossoms throughout the growing season.
"The Natural Resources Conservation Service is a resource to be used," Joel said. "They're very helpful and provide a lot of information that has helped me do less work."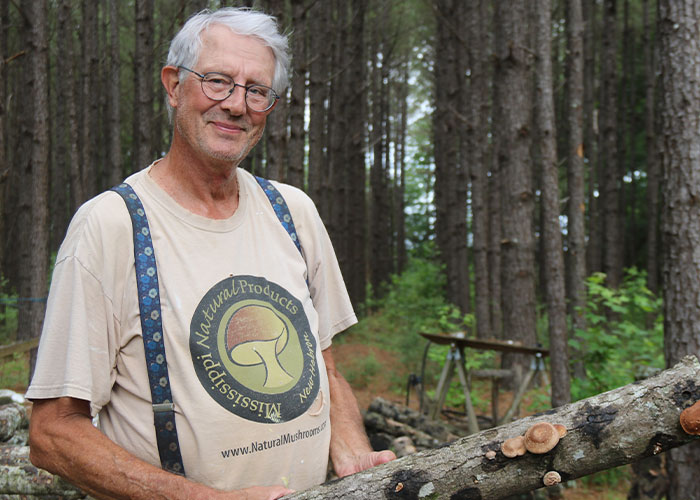 More Information
Visit local farms, ranches, forests, and resource areas through our Fridays on the Farm stories. Meet farmers, producers and landowners who are working to improve their operations with USDA programs.
USDA offers a variety of risk management, disaster assistance, loan, and conservation programs to help producers weather ups and downs in the market and recover from natural disasters as well as invest in improvements to their operations. Learn about additional programs.
For more information about USDA programs and services, contact your local USDA service center.
Tommi Matthews is a public affairs specialist for NRCS in Mississippi.