The 2020 hurricane season has begun, and many experts have predicted above-normal activity this year. USDA is ready to help you during this hurricane season.
USDA Helps Producers Recover from Disasters and Prepare for Future Ones
USDA's Risk Management Agency (RMA) recently introduced a new crop insurance hurricane endorsement, Hurricane Insurance Protection – Wind Index (HIP-WI), which covers a portion of your underlying crop insurance policy's deductible when your county is within or adjacent to the area of sustained hurricane-force winds. HIP-WI covers 70 different crops and is available in counties near the Gulf of Mexico and the Atlantic as well as Hawaii.
USDA has also helped producers recover from disasters in past years. The Wildfire and Hurricane Indemnity Program Plus (WHIP+) helped those affected by natural disasters in 2018 and 2019, including hurricanes Michael, Florence, and Dorian and other natural disasters.
RMA and USDA's Farm Service Agency (FSA) have been working together on WHIP+ implementation through what is called the linkage requirement. The WHIP+ linkage requirement says that if you receive WHIP+ disaster assistance payments, you must purchase either crop insurance or Noninsured Crop Disaster Assistance Program (NAP) coverage at the 60% or higher level for the next two consecutive crop years.
This WHIP+ linkage requirement has contributed to a 60% increase in crop value covered for citrus crops in Florida alone, where fruit production and trees are often in danger of hurricane damage. For the 2020 crop year, 87% of insured orange trees were covered by buy-up policies versus 18% in crop year 2018. Similarly, 92% of acreage insured under the orange fruit policy is covered by buy-up for the 2020 crop year versus 50% in 2018. This increased coverage is good news going into another hurricane season. It means greater peace -of -mind that your risk is diminished, and you don't have to rely on ad-hoc disaster assistance.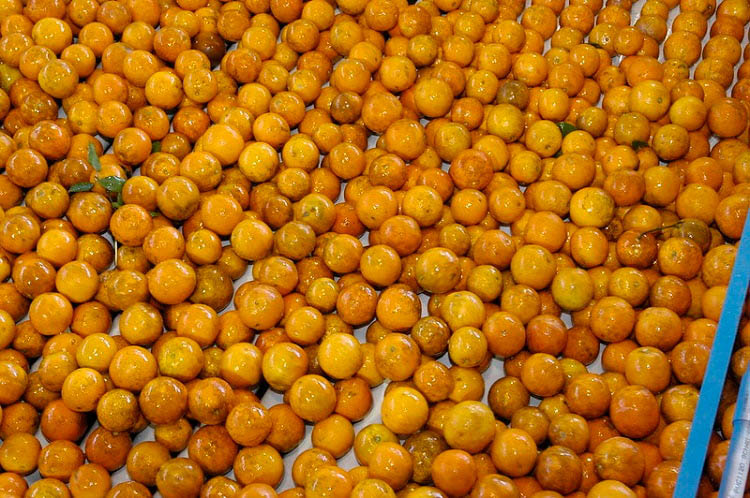 New Florida Citrus Actual Production History (APH) Policy Offers Improvements
RMA also works with stakeholders to develop new insurance policies that better protect you in cases of a disaster like a hurricane. Recently, RMA worked with the Florida citrus industry and other stakeholders to develop the Florida Citrus APH policy, which will be available beginning in the 2022 crop year, with a sales closing date (deadline to purchase) of November 1, 2020.
The Florida Citrus APH policy offers several advantages over the existing Florida Citrus Fruit Dollar plan. First, APH coverage is individualized based on your historical yield, not on a state's average value. So, you don't have to pay for coverage you don't need, but you can still get a higher coverage level if you need it. The APH plan also offers more comprehensive coverage. It covers citrus fruit during the bloom phase until fruit forms on the tree. So, you are covered, for example, when there is a freeze event during the bloom period. In addition, the APH plan allows you to choose enterprise units to spread the risk over your entire operation. This is a better value for your risk management dollar, – lowering your premium rate and, therefore, allowing you to buy a higher percentage of coverage for your entire operation. Finally, the APH plan offers a simpler loss adjustment process and faster settlement of claims. During a hurricane, your citrus fruit can fall off the tree, float away, and disappear, making it extremely difficult to determine the percentage of the total crop that was damaged. With the APH plan, you are covered based on your historic average yield, so damage is determined by the difference between it and the remaining citrus on the trees.
RMA Listens to You and Adjusts or Creates New Policies to Help Assist in Case of Disaster
The development of new plans such as Hurricane Insurance Protection – Wind Index and Florida Citrus APH are just some recent examples of how RMA listens to you and adjusts insurance options to help you in the event of a disaster. We can't control the weather, but we can plan ahead and help you protect yourself from disasters. As the hurricane season begins again, you should be confident that USDA is ready to assist you, and in knowing you are now better positioned to ride out any storms that may come.